FPX and TYLOO will have plenty of time to replenish their ranks as no competitions are currently scheduled.
CHINA – FunPlus Phoenix and TYLOO have both revealed on Weibo that they are on the search for new players to represent their respective banners this year. The news comes only days following the official approval of VALORANT by China's gaming regulator (National Press and Publication Administration). VALORANT will be published directly by one of the country's leading gaming companies, Tencent Holdings, which also owns Riot Games.
Both FPX and TYLOO have opened their doors to promising players, mentioning requirements such as a minimum age of 17 years old, strong communication skills, excellent behavior, a positive attitude, self-discipline, and can handle pressure. While some teams have rigorous rank and experience criteria when screening candidates, both teams just limit the applications to players above Immortals 3 with 1.2 KD. Players under the age of 17 must get permission from a parent or legal guardian before continuing to apply. 
ALSO READ: Maru Gaming complete 2023 roster with former DRX trainee BeYN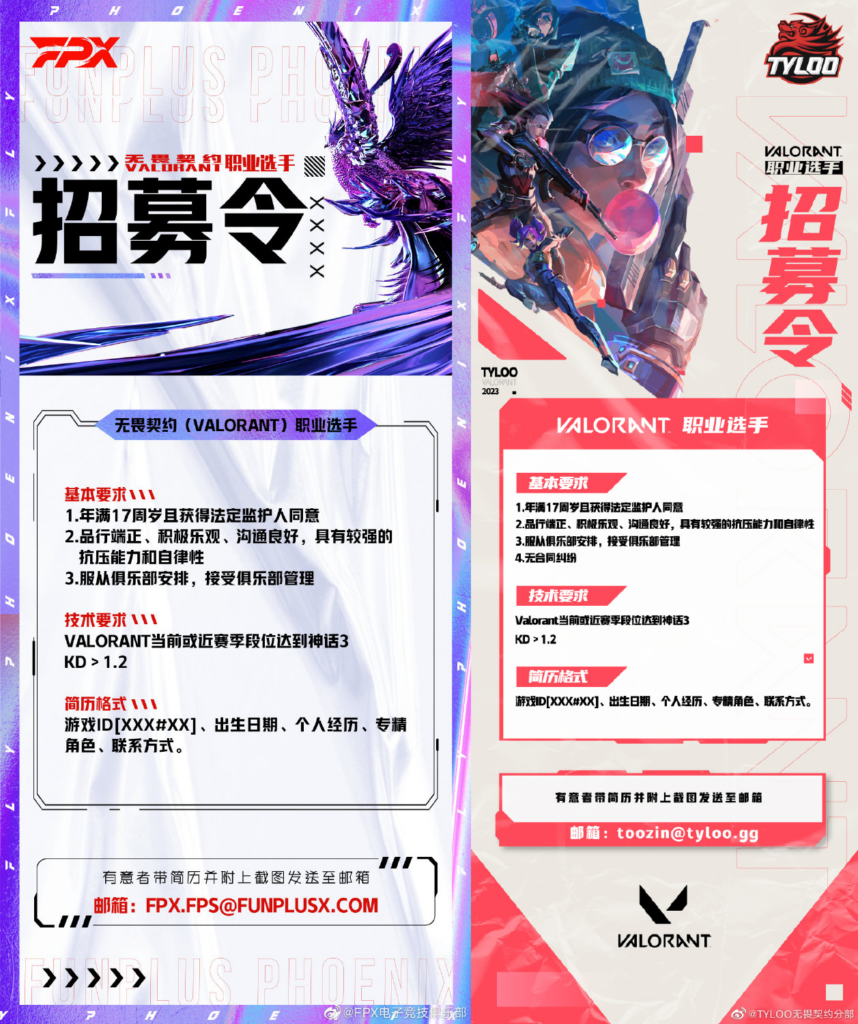 It does not specify which regions are eligible to apply, although it is safe to assume that players from China, Hong Kong, Taiwan, and Macau will naturally be preferred to minimize language barriers. The application also suggests that the ability to communicate in Mandarin is a must. 
FunPlus Phoenix is a well-established organization that has competed in both the Eastern and Western VALORANT scenes with its Chinese and European rosters, respectively. With veteran in-game leader Kyrylo "ANGE1" Karasov, FPX most notably lifted the 2022 Masters Copenhagen trophy. Its Chinese roster ZHUQUE is also among some of the highest-ranked teams in the region, having recently won the 2022 FGC VALORANT Invitational Epilogue after taking down EDward Gaming in the grand finals. Following the sale of its Copenhagen champions players to NaVi and NRG, the organization is expected to field just a Chinese roster moving forward.
TYLOO needs no introduction as one of the pioneers within the Chinese first-person shooter esports scene, best known for its Counter-Strike teams since 2007. Current T1 Sova Seon-ho "xeta" Son spent the final year of his CS career with the Chinese team before transitioning to VALORANT. Hansel "BnTeT" Ferdinand, Kevin "xccurate" Susanto, Xu "someone" Haowen, Liu "captainMo" Ke, and many more are among its successful alumni. The organization re-entered the Chinese VALORANT ecosystem last year, however, did not accomplish much throughout the year.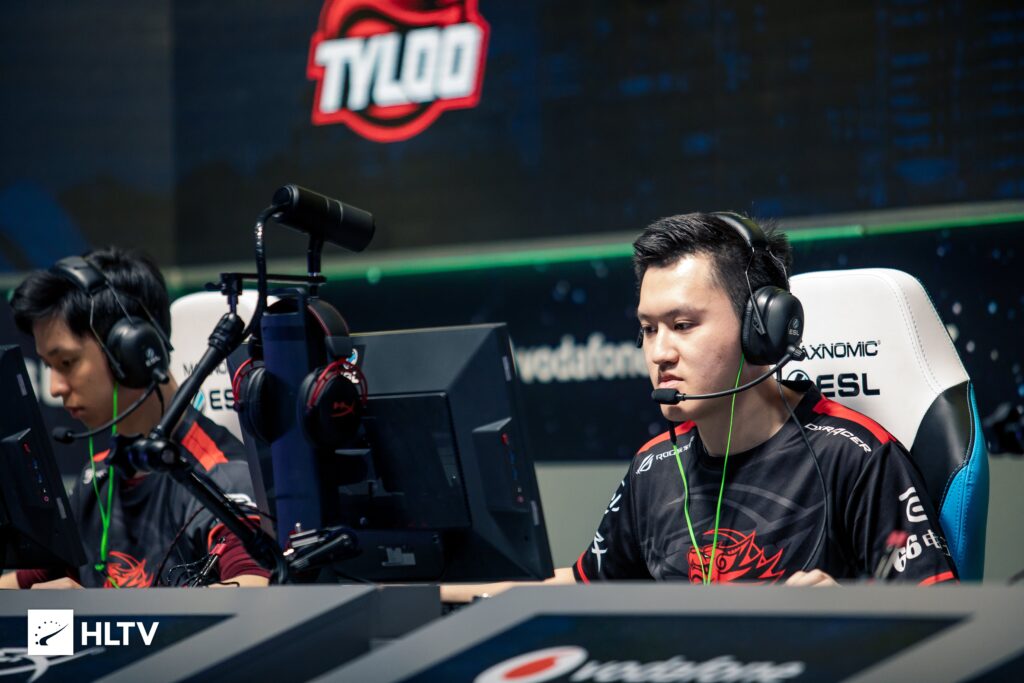 Two of China's largest esports organizations are making an open call for those interested in representing their banners, and players can directly apply by sending out emails to the following address with all the relevant information:
Resume format:
Game ID
Date of Birth
Experiences
Role(s)
Contact Information
---
For more insights on the Asian VALORANT scene and upcoming content like this, be sure to like and follow VALO2ASIA on Facebook, Twitter & Instagram.
---
Cover photo courtesy of Lance Skundrich/Riot Games