NAOS Esports have bolstered their ranks with two new additions in Nexi and Tesseract
PHILIPPINES – NAOS Esports have officially secured the signatures of former Oasis Gaming player Nathaniel "Nexi" Cabero and former Orangutan player Jm "Tesseract" Ignacio to complete their roster ahead of the new season.
The incoming duo take the places of Carl "senyorcarL" Carandang, Jerome "Mojer" Literal, and Noel "NDG" Guia, who were allowed to explore other opportunities after a season with NAOS that saw them nail victories in VCL Philippines Split One and Two and hit the quarter-finals at VCT Ascension Pacific.
ALSO READ: ZETA DIVISION seek new members for VCT 2024
The two latest additions to the team were the highest-rated players from their respective former teams. Nexi jumps onboard NAOS Esports after spending the past six months on domestic rivals Oasis Gaming, during which he also waved the Philippines' flag as part of the SIBOL VALORANT team at the 32nd Southeast Asian Games. 
The 22-year-old has been one of the Philippines' standout players, becoming one of the highest-rated players while competing with Oasis Gaming, especially in VCL Philippines Split 2 where he notched a tournament-high VLR rating of 1.24 over 456 rounds.
The final piece of the puzzle comes in the form of Tesseract, making a comeback to local shores after stints with Enigma Gaming and Orangutan in the South Asian circuit for almost a year. Tesseract comes to the roster packing a wealth of experience, boasting two Challenger League titles in South Asia this season and a representation in Bangkok for VCT Ascension Pacific, though he did not cross paths against NAOS Esports in the group stage.
In his second stint with Orangutan, Tesseract stood out as the second-best individual player on Orangutan, just trailing Filipino teammate Azis "azys" Nandang in the South Asian circuit. He had an above-average rating in domestic competition, with a 1.20 (241.1) and 1.23 (242.1) VLR rating in VCL South Asia Split One and Two, respectively.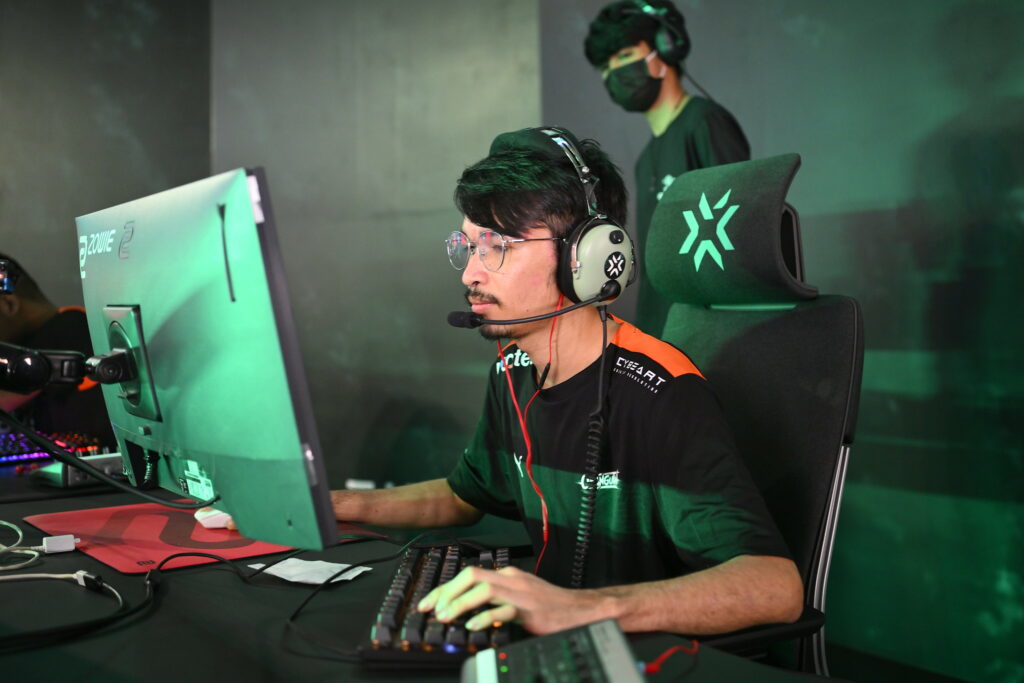 Of the old guard, only Johnty "JA" Arone, Deko "PapiChulo" Evangelista, and Riley "witz" Go remain, having all worn NAOS colors since the previous December.
These three players have shared a competitive history with Bren Esports in Counter-Strike before transitioning to VALORANT under South Built Esports, with the exception of witz who moved to Bren Esports VALORANT. Over the past quarter, they have repeatedly stood out as the team's best three performers in 37 series and topped the charts in VCL Philippines Split 1.
NAOS Esports are now:
🇵🇭 Deko "PapiChulo" Evangelista
🇵🇭 Johnty "JA" Arone
🇵🇭 Riley "witz" Go 
🇵🇭 Nathaniel "Nexi" Cabero
🇵🇭 Jm "Tesseract" Ignacio
🇵🇭 Derren "aimix" dela Cruz (Coach)
---
Juandi of VALO2ASIA says: "We've seen what the 2023 NAOS Esports roster could do, and for this one? The thought of just eyeing the regional PH win shouldn't even cross their minds. I'm totally betting on Nexi and Tesseract to be the game-changers this region's been waiting for in a Filipino dream team to join TS in Seoul for 2025 and 2026."
---
For more insights on the Asian VALORANT scene and upcoming content like this, be sure to like and follow VALO2ASIA on Facebook, Twitter & Instagram.
---
Cover photo courtesy of NAOS Esports