We sat down with the Co-Founder and Owner of 95X Esports, Miles Toolin, to learn more about the organization as well as their title-winning campaign in VCL Oceania Split 1.
AUSTRALIA – The esports industry in Oceania has faced its fair share of challenges in recent times. Many organizations have been forced to scale back their operations or shut down completely due to COVID-19, economic downturns, and other factors. Furthermore, talented players from the region are exploring opportunities in other circuits, causing concern among those who remain committed to the growth of esports in Oceania.
Despite the obstacles, some organizations and players are determined to keep the momentum going and pave the way for a brighter future. One such organization is 95X Esports, which has been making waves in the region recently, despite the uphill battle they are fighting. The team's acquisition of the non-backed Bonkers team in January and their campaign in VCL Oceania Split 1 have raised eyebrows. Their first outing in the tournament was a resounding success, with the team emerging victorious after starting their journey in the open qualifier.
In this interview, Miles Toolin, the Co-Founder and Owner of 95X Esports, shed light on the organization's inspiring journey, discussing the challenges they face in operating in the Oceania region and the organization's strategy towards sustainability. His interview provides valuable insight into the inner workings of one of the fastest-growing esports organizations in the region.
---
VALO2ASIA: Hello Miles! Thank you for having us here today. First and foremost, can you share the backstory behind the founding of 95X Esports and what inspired you to take on the challenge?
Miles: I was approached to join 95X Esports quite some time ago, about nine months to be exact by the Founder, William "DJ" Nguyen. William had a vision that I was very much interested in helping and becoming a part of. I wanted to help him make the vision come to fruition immediately, so we got to work right away by having planning sessions and setting some milestones for our hyper-growth in the region and what it would take.
Our vision was to create a community and winning organization where we become the exception outside the normal 9-5. I never shy away from a challenge, and I'll be honest, creating a successful entertainment & esports org in APAC comes with an array of challenges, but we never fail to find a solution. The challenge itself has been exciting and rewarding on all fronts. Immersing myself in the scenes across Oceania, creating partnerships, driving growth, and supporting an extremely talented staff team and of course, our players and content creators.
Like any successful business, it requires a great team of people. William and I had to ensure we recruited the most talented people we could find. Once this structure was in place, the rest has been achieved over time, and strategic planning takes place quarterly to ensure we're agile and can adapt to our growth, as it has been rapid. Think of it like two dials, the first one being players and creators and the second one being our staff team and support staff. They both need to be turning at the same speed to support one another. Once you find the right speed on these dials and they align, you can slowly put the foot down and watch them move together.
VALO2ASIA: People always think operating an esports organization is an uphill battle. In your view, what are the most pressing challenges that need to be addressed to develop a thriving esports ecosystem in the Oceania region?
Miles: I believe that the battle is what you make of it and how you perceive all the daily battles that come along. You can always lose or draw a battle, but if you strategically plan to win the war, you will always be successful. We have a great team of soldiers behind us to make this happen.
One of the most pressing challenges that come up in our region is the levels of professionalism from organizations, players, and teams. The reason I highlight this challenge is that we are always compared to the rest of the world when we clearly have our own set of challenges that they don't have, and that's eyes on screens. We believe the way to get more eyes on screens is to raise our level of professionalism and how we are portrayed to the world. With this alone, we have seen massive growth in our brand and awareness.
Another pressing challenge would be the current economy, I don't think that is specific to our region, but being a smaller region and having minimal funding, we are definitely feeling it. We need to expand our horizons to focus on APAC and not just being specific to Oceania, as once we do this, we open our market to 10X more opportunities for growth and audiences.
Enticing players is also a large challenge, but we manage this by being creative and offering things that we believe the Oceania region needs, such as bootcamps in overseas regions for exposure to higher levels of competition, so that when the time comes for us to prove ourselves we are ready for that opportunity we will be successful.
"We are always compared to the rest of the world when we clearly have our own set of challenges that they don't have, and that's eyes on screens."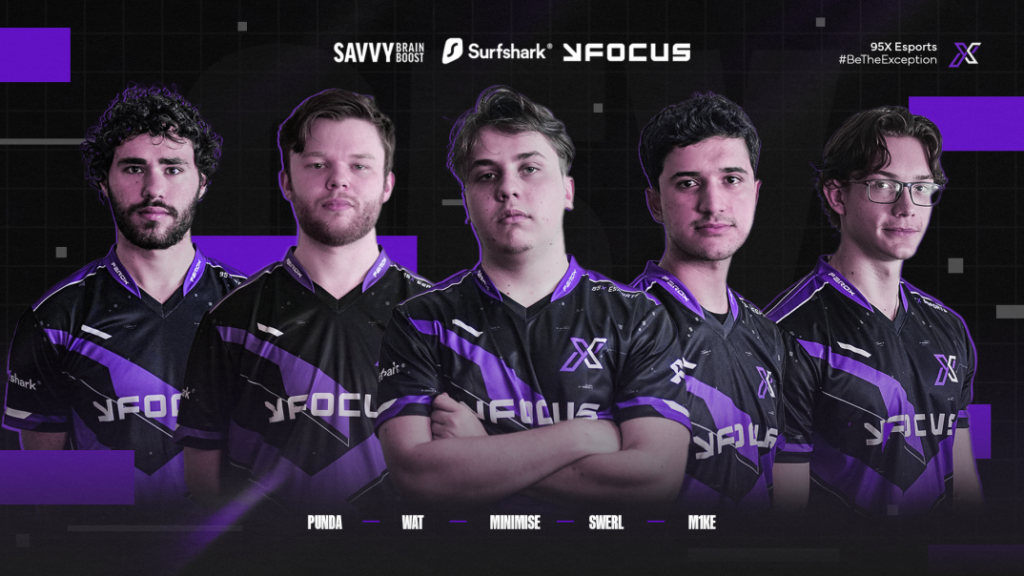 VALO2ASIA: Given the recent struggles of other notable esports organizations in the region, how do you ensure the long-term sustainability and competitiveness of 95X Esports?
Miles: Sustainability is a great topic currently within our region and specifically our organization since we have just had our quarterly planning meeting. Becoming a sustainable business is quite simple if you know which levers you're able to move up and down to not only create sustainability for 95X but for the region entirely.
Let's use player salary as a good example of keeping it sustainable. Currently, the pay gap between regions is substantial, but that's relative to eyes on screens, and businesses need to operate sustainably. The simple fact is we just don't have the eyes on screens to justify being compared to other regions. So we are very cautious in how we move these levers up and incrementally do it so that other organizations are enticed to come into the space, and they feel that it is achievable to sustainably run a high-level VALORANT team within our region. The VALORANT scene was extremely inflated in recent years due to a lack of understanding and poor education within the scene.
With an education process on how business works between players and organizations, we seem to have created a reset of the expectations with what we believe are fair and reasonable entitlements based on our region and its current capability in this space.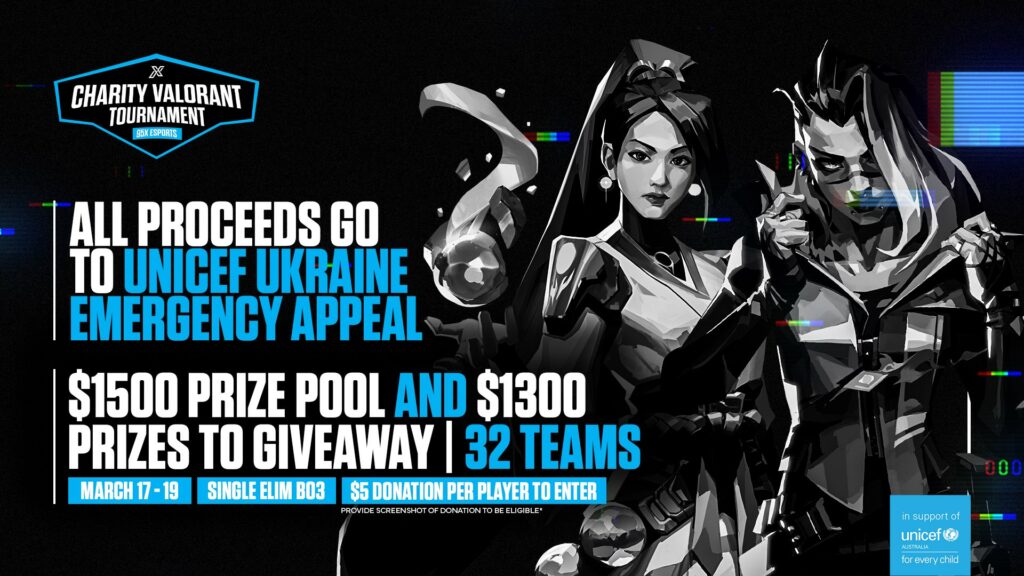 VALO2ASIA: Could you provide some insight into the UNICEF x 95X Charity Tournament, including the motivation behind running the event and any impact it had on the community?
Miles: This one is a simple answer! We wanted to raise money for a charity that we believe in. The event was the mechanism we believed we could use to raise funds for this. We managed to raise a substantial amount of money for the cause and had amazing feedback from the entire Valorant scene that the tournament was run smoothly and efficiently.
We only wish we could have raised more money for this cause. We are proud of our accomplishments with our first charity event. Watch this space as we will certainly be hosting more in the future. Our amazing staff team made this come to life in a matter of weeks. Props to them and their hard work.
VALO2ASIA: Back to the competitive side, can you walk us through your experience during the VCL Oceania Split 1 grand finals and how you and the team handled the pressure of such a close match?
Miles: Well, that was a nail-biter, wasn't it? Honestly, I think with matches at that level, it generally always comes down to who shows up on the day. BOBO definitely showed up to play, and I wouldn't have expected anything less from them. They are a team of some of the greatest talent to ever come out of our region, and they turned it on for that match and gave us and the viewers an amazing BO5.
Pressure in those situations is why we have the players and coaches we do. Minimise is a great leader and IGL, surrounded by great teammates who all bring something to the table in terms of level-headed gameplay and experience. As an organization, our only role is to support them and help provide the best environment possible for them to be the best.
We managed to overcome the pressure and take home the win. Extremely proud of the roster and how hard they work. We also have grown our loyal fan base through winning, and without our fans, none of this would have been possible.
VALO2ASIA: How did you celebrate the team's victory in the VCL Oceania Split 1, and what did this win mean for 95X Esports as an organization?
Miles: I personally popped a nice bottle of champagne after months of supporting the team and helping them prepare and practice; it was an amazing feeling. We then had a few calls and thanks and congratulations were given all round.
The team and 95X have a mutual great appreciation for each other, so it was a feeling of we put in the work and we made this happen. Great feeling!
For 95X, this win was one of the milestones we set during our strategic planning much earlier in the year, and it involved acquiring the best roster we could within our budget and supporting them with anything they needed. The win is an amazing opportunity for our organization to gain recognition for the players and us that we are here to compete, and we look forward to seeing teams on the international stage in the near future. Watch this space.
VALO2ASIA: Now going into the second Split of the circuit, can you give us an update on the current roster and composition of the 95X Esports team? How significant was the departure of Ali "SWERL" Kobraee to the Chinese organization RNG, and how has the team adapted to this change?
Miles: The current roster looks a bit different due to the volatility within the region recently with multiple international signings.
A player like Ali is always going to leave a substantial gap in any roster, but this is a team game, and one player alone doesn't win games. Ali is one of the hardest-working young men I've ever encountered, and we were blessed to have him join our organization when he did. We supported his departure from 95X wholeheartedly and ensured it was a smooth transition for him. He maintains a great relationship with his old teammates and knows he is always welcome at 95X.
The team has adapted like you would expect of a team of that caliber. Professionally, agile and efficiently. We are ready for Stage 2, and we intend to let our results speak for themselves. Less talk and more action.
VALO2ASIA: Building on your answer, what are your thoughts on the recent trend of APAC organizations importing players from the Oceania region?
Miles: This is amazing for our region. For the first time in a long time, multiple players were signed overseas and absolutely stomping the competition such as Chris "pl1xx" Li, Nick "tixx" Quinn, Kale "autumn" Dunne, Dale "signed" Tang, Ali "Swerl" Kobraee, and Elvin "Maple" Sun. They're showing up and proving that our region has talent that can compete at the highest level. This is extremely positive for us and our growth.
The only caveat on the above is that we need to continue to work with Riot to maintain competitive integrity within the region and ensure that players are able to move and organizations are able to bring in players to replace them freely. This is ongoing, but I think with the right planning and continual feedback to Riot, we can make the right changes to keep improving the region and ensure we're growing and new talent is given the opportunity to thrive.
ALSO READ: 95X Esports revamp roster for VCL Oceania Split 2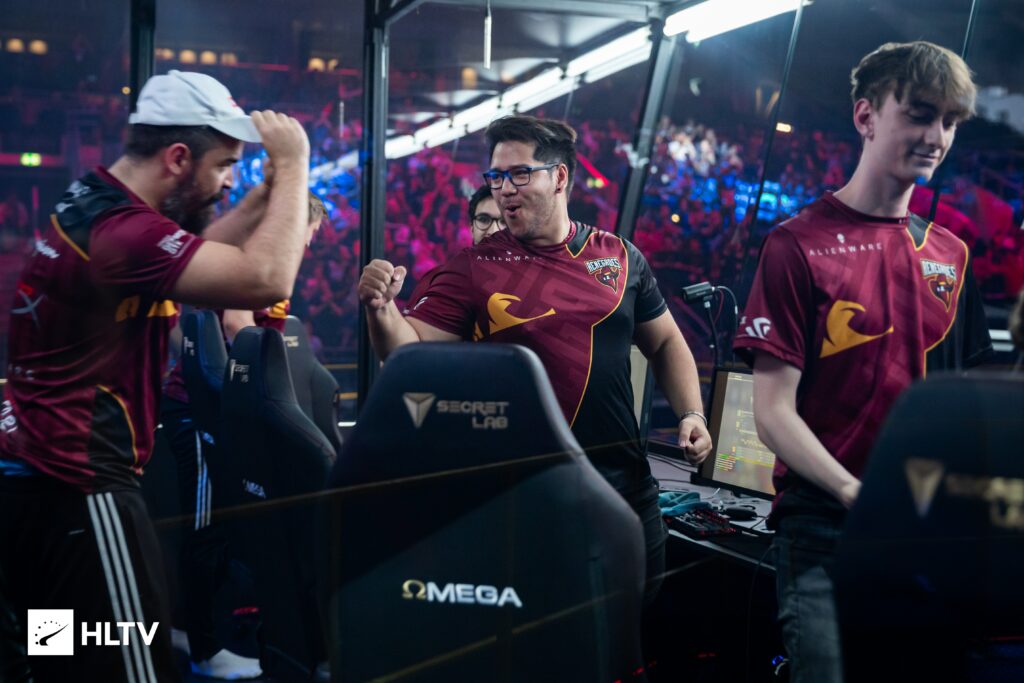 VALO2ASIA: Do you believe that in the very near future, Oceania VALORANT has the potential to reach the same level of success as when Renegades placed 3rd-4th in a major tournament in CS:GO?
Miles: I believe in our region, and I am working to continue improving it. I believe that we 100% have the potential and capability to compete at the highest level. It just takes a combination of what I described earlier, great support from organizations and great players willing to put in the work. With that mix, anything is possible.
VALO2ASIA: Finally, any last words or thanks you'd like to share with the fans?
Miles: I'd like to thank you for the opportunity to share my opinion. I would also like to say that anything is possible with the right mix of people, as I've mentioned. Our region is at the top of a wave, and it's up to us if we want to ride that and continue growing.
Lastly, thank you to my amazing management team around me in William, Isaac, and Emily. Our support staff, content team, players and lastly our fans! Thank you from the bottom of our hearts. We appreciate you so much, and without you all, none of this would be possible.
To anyone ever wanting to reach out and talk esports, business or need advice or just a chat please always feel to reach out to me, my DM's (Twitter) (Linkedin) (Email) are always open.
---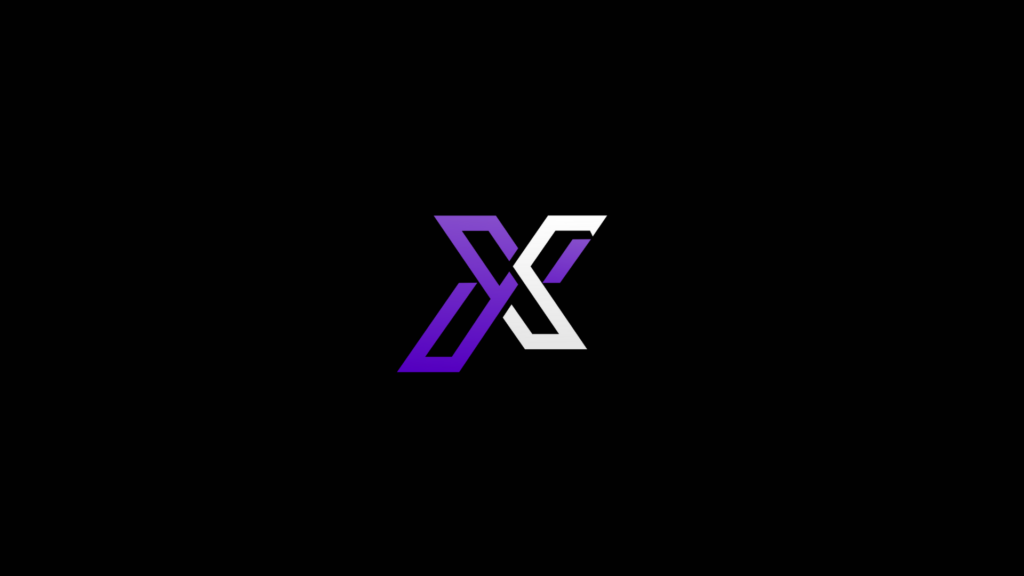 95X Esports have set their sights on securing the sole Pacific Ascension berth allocated for the Oceania region and have scheduled their next bootcamp in Thailand at the end of May. Stay updated on their journey by following them on various social media platforms on Twitter, YouTube, Instagram, and Discord. 
95X Esports VALORANT are:
🇦🇺 Nicholas "DRAGON" Aleksandrovsky
🇦🇺 Riley "rDeeW" Wilkinson
🇦🇺 Jackson "Minimise" White
🇦🇺 Lewis "WAT" Watson
🇬🇧 Luis "LEW" Hibbert
🇺🇸 Alex "Fr0m" Cunard (Coach)
🇸🇬 Aaron "Eno" Cheah (Analyst)
---
For more insights on the Asian VALORANT scene and upcoming content like this, be sure to like and follow VALO2ASIA on Facebook, Twitter & Instagram.
---