Kelly "kellyS" Sedillo will make his first appearance for Oasis Gaming in the 2024 Predator League Philippines.
PHILIPPINES – Oasis Gaming have completed their roster with the signing of Kelly "kellyS" Sedillo and coach James "Retrac" Ang.
kellyS was on the lookout for new opportunities as a free agent since June after parting ways with Action PH, with whom he only played in VCL Philippines Split 2. The 23-year-old fills the slot in Oasis Gaming's starting lineup in place of George "Georggyyy" Lachica, while coach Retrac finds himself teaming up once again with head coach Jose "Rbtx" Jamir, rekindling their time on the Counter-Strike: Global Offensive playing field under TNC Pro Team.
"I'm really grateful that they welcomed me with open arms and excitement, and I can see that our roster looks very good already and has the potential to be on top," kellyS told VALO2ASIA regarding his move to OAG. "Thankfully, we have a great coaching staff that can guide us and help us be good and effective players. I'm just looking forward to our upcoming tournaments. Let's see what we can do."
ALSO READ: Riot Games ONE returns for 2023 OFF//SEASON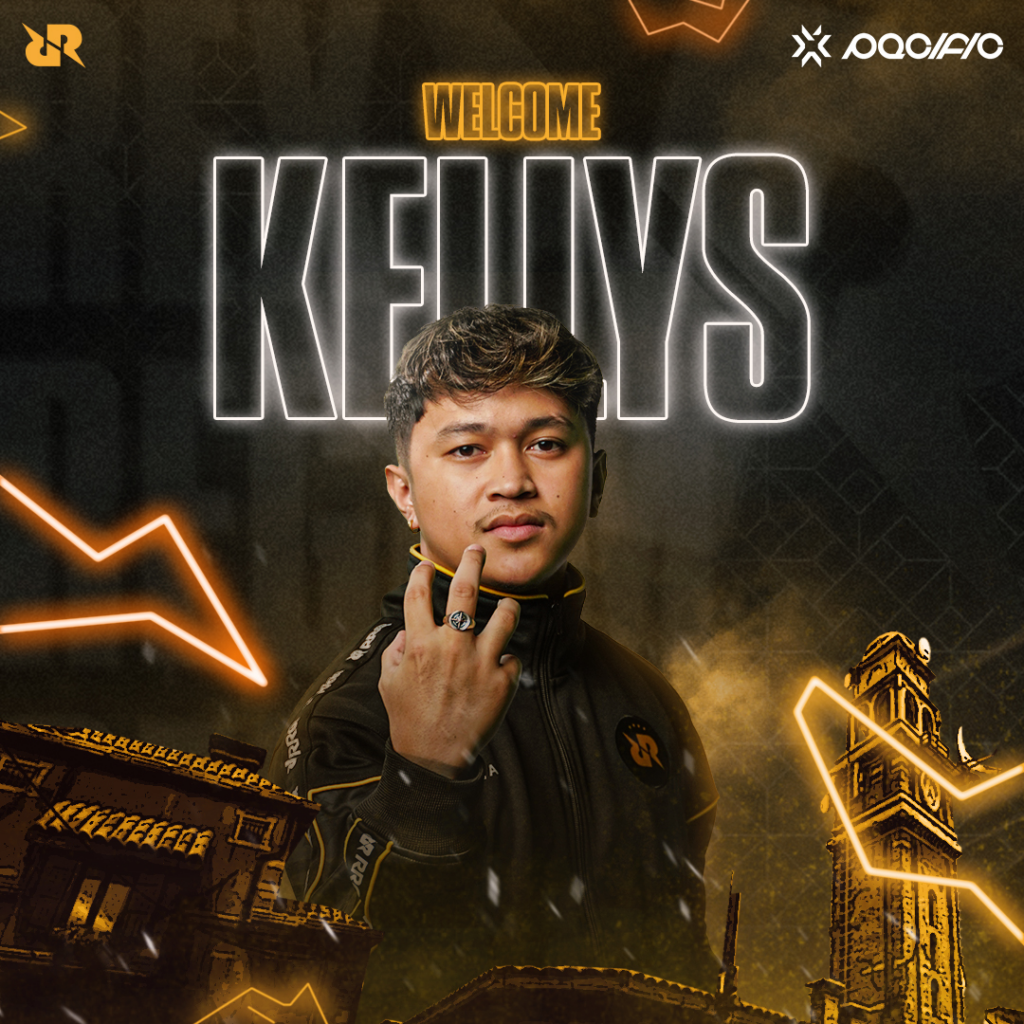 In recent times, kellyS plied his trade for Sky Empire and Action PH for the 2023 VCT season, where he made it to the main events of Challengers League Philippines and stood out as the top-rated player on both occasions. However, despite his impressive individual form, kellyS is still better known internationally for his tenure with Rex Regum Qeon PH prior to the partnership era where he won Predator League 2022 Philippines and represented the country in VCT APAC Stage 2 Challengers.
Stepping into Oasis Gaming is not an entirely new chapter for kellyS. He previously worked with Jed "Draxii" Jamir and head coach Rbtx during his stint with the RRQ PH team, as well as coach Retrac at DR Esports.
"Joining Oasis Gaming for the next year has given me the opportunity to work with my personal experience together with passion simultaneously," Retrac shared with VALO2ASIA about his move to OAG. "It feels great to be able to work with old colleagues and at the same time challenging in a good way as I see huge potential on the team. Everyone works professionally and the synergy is high. I look forward to growing and learning many things as an individual and as a team here. Overall, I am very thrilled to be a part of Oasis Gaming."
"We recommended Retrac because we need someone who can help me not only in-game but also outside the game to build up the mentality and confidence of these young players," Rbtx spoke to VALO2ASIA about the Retrac signing.
Oasis Gaming will be hoping that the injection of playing and coaching experience will allow the team to step out of the shadow cast by domestic rivals NAOS Esports, who have been the dominant force in the Filipino scene by clinching victories in both Challenger Leagues in 2023.
They are set to make their debut in the 2024 Predator League Philippines for a single coveted spot in the APAC Predator League event. Moreover, they have received an invitation to the SEA closed qualifier for the ESL Clash of Nations, which will take place early next month.
The complete Oasis Gaming roster is:
🇵🇭 Brheyanne "Wild0reoo" Reyes
🇵🇭 Xavier "xavi8k" Juan
🇵🇭 Jed "Drax" Jamir
🇵🇭 Mark "Markyyy" Tuling
🇵🇭 Kelly "kellyS" Sedillo
🇵🇭 Jose "Rbtx" Jamir (Head coach)
🇵🇭 James "Retrac" Ang (Coach)
🇵🇭 Rommuel "Eraxx" Santos (Coach/Manager)
---
For more insights on the Asian VALORANT scene and upcoming content like this, be sure to like and follow VALO2ASIA on Facebook, Twitter & Instagram.
---