Indonesia is no stranger to producing some of Southeast Asia's finest FPS talent, and Oliver "budimeisteR" Wangge is one of a few players who are anticipated to do special things for VALORANT in Indonesia.
Indonesia is without a doubt one of Asia's most FPS-obsessed nations. A lot of people start to play FPS games such as Point Blank, CrossFire, CS:GO, and Riot Games' VALORANT at a young age. Despite the fact that PC esports has been overtaken by the rise of mobile esports, with titles such as Mobile Legends: Bang Bang and PUBG Mobile, the emergence of VALORANT has united Indonesia's PC FPS community in a special way.
Riot's maiden foray into the first-person shooter genre has been met with enthusiasm by Indonesia's FPS community. It is no longer a secret that the majority VALORANT esports' professional talent comes from other FPS titles, with their greatest competitor, CS:GO, accounting for the largest chunk.
One of them is Oliver "budimeisterR" Wangge, who was a former professional Counter-Strike: Global Offensive player. The 18-year-old has played for various semi-professional and professional teams, with The Prime Esports being the most notable team he has played for so far in his career.
BudimeisteR might be an unfamiliar name in the professional Asian CS:GO scene landscape. However, in his homeland, he was often regarded as one of the country's most promising prospects. The collapse of Indonesia's biggest CS:GO League, IESPL TBOF, which was widely considered as the final chance for Indonesia to revive its scene, failed miserably.
After the league's failure, Indonesia vanished entirely from the international CS:GO scene. Due to CS:GO's uncertain future in the country, a large number of esports organizations also lost faith in the game. As of February 2020, notable teams like Recca Esports, BOOM Esports, Alter Ego Esports, and others had already withdrawn from the scene, which largely affected the domestic player pool. During that period, BudimeisteR played for Star8 Esports, but his tenure with the team was brief.
Fast-forward to a year later, when a new, exciting, game was released. In VALORANT, budimeisteR quickly found a new team. An offer from TEAMnxl>, once considered to be Indonesia's equivalent of Sweden's iconic team NiP, was too good to pass up. 
"The move to VALORANT was only the option available, as the Indonesian CS:GO scene can be described as fully dead since a long time ago. For me, it was a single best choice to switch to VALORANT rather than to stay (with CS:GO) if my target is to continue to play professionally. There is a strong possibility (of VALORANT) to be big, as the game is still fresh, and I anticipate a lot of excitement around it until a foreseeable future."
With CS:GO and VALORANT being two similar games, Oliver believed that years of practice he put spent playing CS:GO would mean that he had the solid fundamentals needed to enable him to kickstart his new career as a VALORANT player.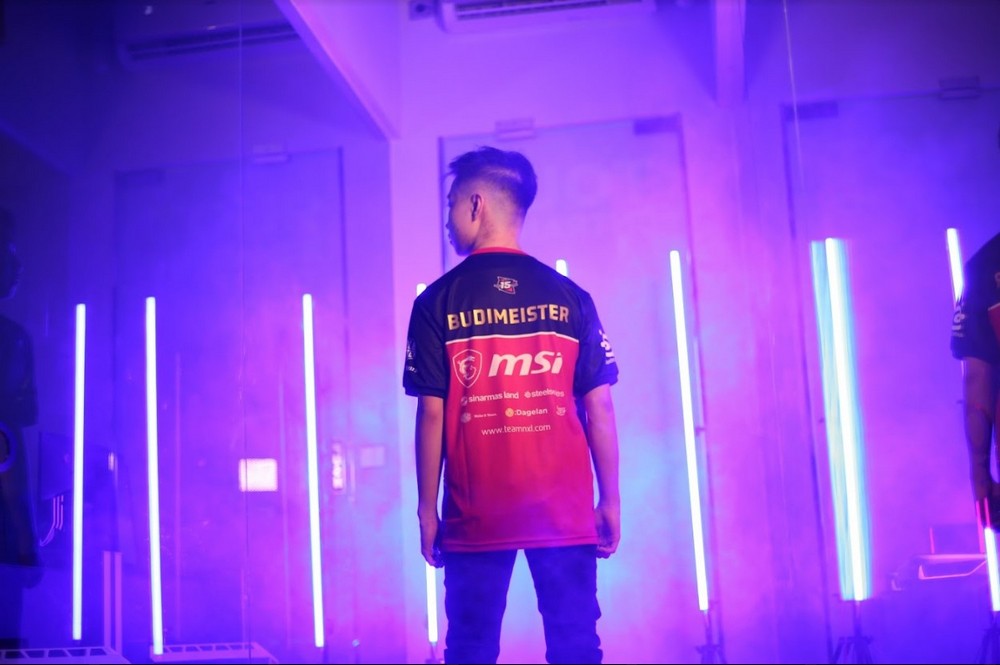 "No doubt that the experience in CS:GO can help you in becoming a better player in VALORANT. It can be said that both games have similar gameplay, with the skills and agents gameplay in VALORANT as the biggest difference. However, there are still things to adjust and practiced before someone is good enough to master VALORANT as a whole."
As destiny has it, he gets to play alongside his peers from The Prime Esports once again under the TEAMnxl> banner. BudimeisteR and no1syboy had been playing together for The Prime Esports, ranked 7th among all Indonesian teams at the end of 2018 according to a local publication.
"I have been playing with no1syboy since we are still playing under The Prime and Star8 Esports banners. Until VALORANT was released, we were still playing together and in the end, formed a new team called ElecBossa. We even won our first tournament together, which played a big part in the acquisition by TEAMnxl>."
Exactly twelve days after TEAMnxl> acquired ElecBossa, budimeisterR and co. won First Strike Indonesia, besting other top Indonesian teams including Alter Ego, BOOM, and MORPH Team. 
"We did not have a big expectation going there. I personally count us as an underdog team considering our preparation timeframe is relatively short compared to other big teams there."
Three months after the initial signing of ElecBossa, the squad had to replace Jonathan "naTz" Adiputra with Willy "sayoo" Ivandra. It was no secret that TEAMnxl>'s playstyle would change drastically. Oliver also felt the drastic change.
"Following the change, we approached the game differently. Before the change, we tend to be more passive. The arrival of sayoo made us in a way to be more aggressive on our approach, which was affecting our playstyle a lot."
ALSO READ: A Player Story – Jason "f0rsakeN" Susanto (Part 1)
Recognized as one of the most competitive landscapes in VALORANT, Indonesia is the home to many notable teams. BOOM Esports, Alter Ego, and TEAMnxl> are in the big twelve of Asia-Pacific by the time of writing this article. All of the teams listed above, according to budimeisterR, are formidable opponents for his squad and any other team, but BOOM Esports is just on another level.
"For me, it is BOOM Esports. They are very strong in the entry fragging department, which makes them extremely difficult to encounter."
With varying achievements under his belt, budimeisteR has an enormous desire to achieve better results for himself, his team, and Indonesia. One of his advantages is his age – he just turned 18 this year. "I do not feel intimidated by older opponents since it is a common to play against them in CS:GO where the majority of my opponents are older than me," Oliver said. 
TEAMnxl> fields more young players than other teams on their level, with four of them still enrolled in college. Whether college will have an effect on TEAMnxl> once offline tournaments resume remains a question to be answered.
"However, dividing time between esports and education is still feasible for the time being, since we are still studying online for all of our subjects."
Oliver also mentioned that VALORANT Champions is one of the most important goals for TEAMnxl> moving forward in 2021. "To represent Indonesia in VALORANT Champions will be an honor. It is our main goal in 2021."
As one of the youngest professional players in the scene, Oliver encourages people to pursue their dreams of playing VALORANT professionally, and shared some words of encouragement.
"Simply play, train, and do not give up easily. Bear in mind that everything requires a process. One day, you will become a professional player once you are worthy enough."
---
For more insights on the Asian VALORANT scene and upcoming content like this, be sure to subscribe to our newsletter. Don't forget to follow VALO2ASIA on Facebook, Twitter & Instagram.
---