New look, new roster, Incheon On Sla2ers ready for VCL Korea Split 2.
SOUTH KOREA – On Sla2ers revealed their new roster this week alongside an organizational rebranding effort that involves adding 'Incheon' to their tag.
Following their impressive run last season, which included securing two runners-up titles at VCT Korea Stage 1 Challengers and VCT East Asia Last Chance Qualifier, the On Sla2ers organization opted to disband due to failing to secure a partnership in the 2023 VCT Pacific league
However, the organization has since revived itself in preparation for VCT 2023. As part of this effort, the team underwent a complete rebuild by promoting their academy roster 'All Ways Incheon'. Unfortunately, despite their best efforts, the team did not fare well and was eliminated early on during the open qualifier stage of VCL Korea Split 1.
ALSO READ: VCT Pacific Week 2 Day 2 Preview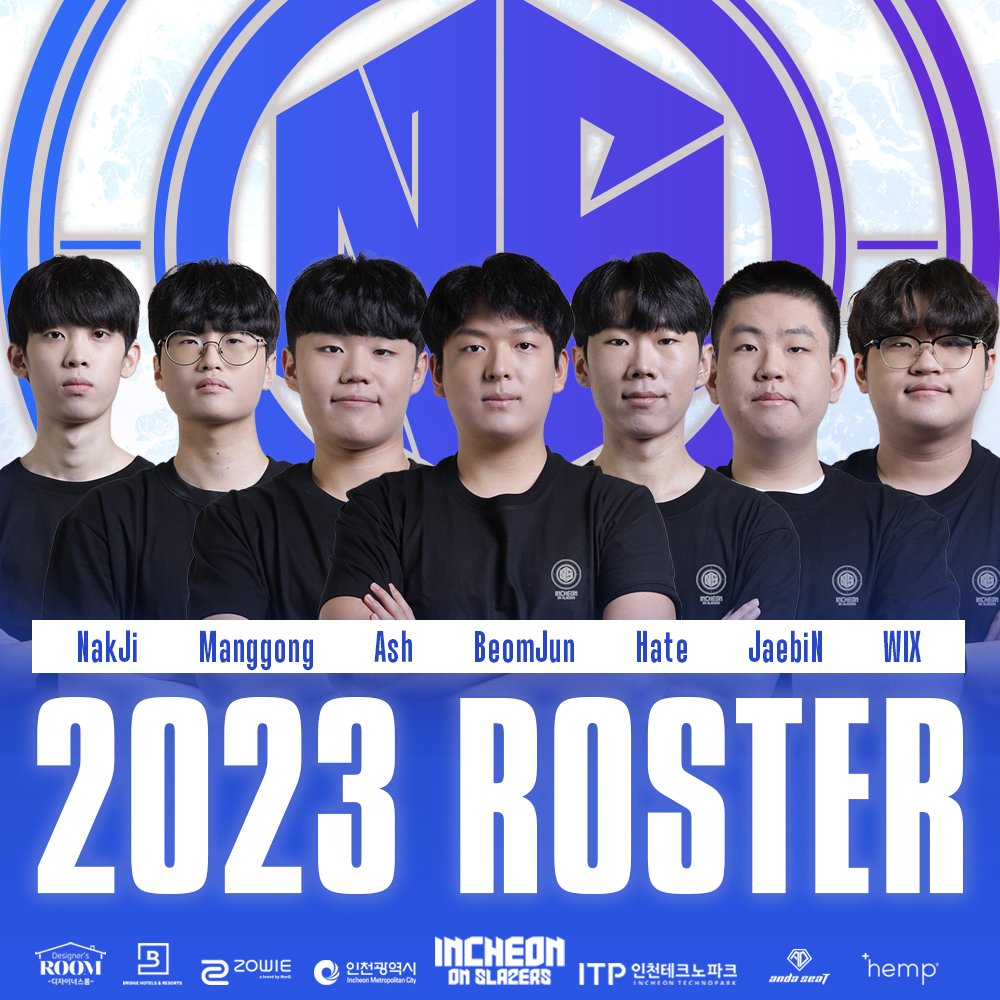 As the second and final Split of the season approached, On Sla2ers made the decision to undergo a second rebuild, determined to put its best foot forward in VCL Korea Split 2. While the lineup, headlined by Yoon "Hyeoni" Hyun-seok and Lee "GODLIKE" Seo-ha, held much promise, it ultimately failed to find much success, struggling to make it to the main event that led to another roster drop.
After a setback in their two previous attempts to field a competitive team this season, On Sla2ers was initially left with nothing to play for the remainder of the year. However, the strategic move to acquire one of the unsigned main event teams named Never Give Up allowed them to have their banner raised once again and compete at the top level.
In its effort to return to the forefront of the larger-APAC circuit, On Sla2ers has left no stone unturned. Its efforts are reflected not only through a significant overhaul of its talent pool but also by undertaking a rebranding initiative, now operating under the banner of Incheon On Sla2ers.
At the core of this squad are three former OQ Academy players who late last year triumphed in the ESL Clash of Nations KR/JP tournament during the OFF//SEASON period. Prior to that, Kim "NakJi" Sang-hyeop and Kim "WIX" Doo-heon spent much of last year competing alongside Maru Gaming, while Lee "Hate" Ye-hun, another member of this trio, has a rich history that includes stints with DWG KIA, TNL Esports, DetonatioN Gaming, Jadeite, and Crest Gaming Zst over the course of the last three seasons in both Korean and Japanese circuits.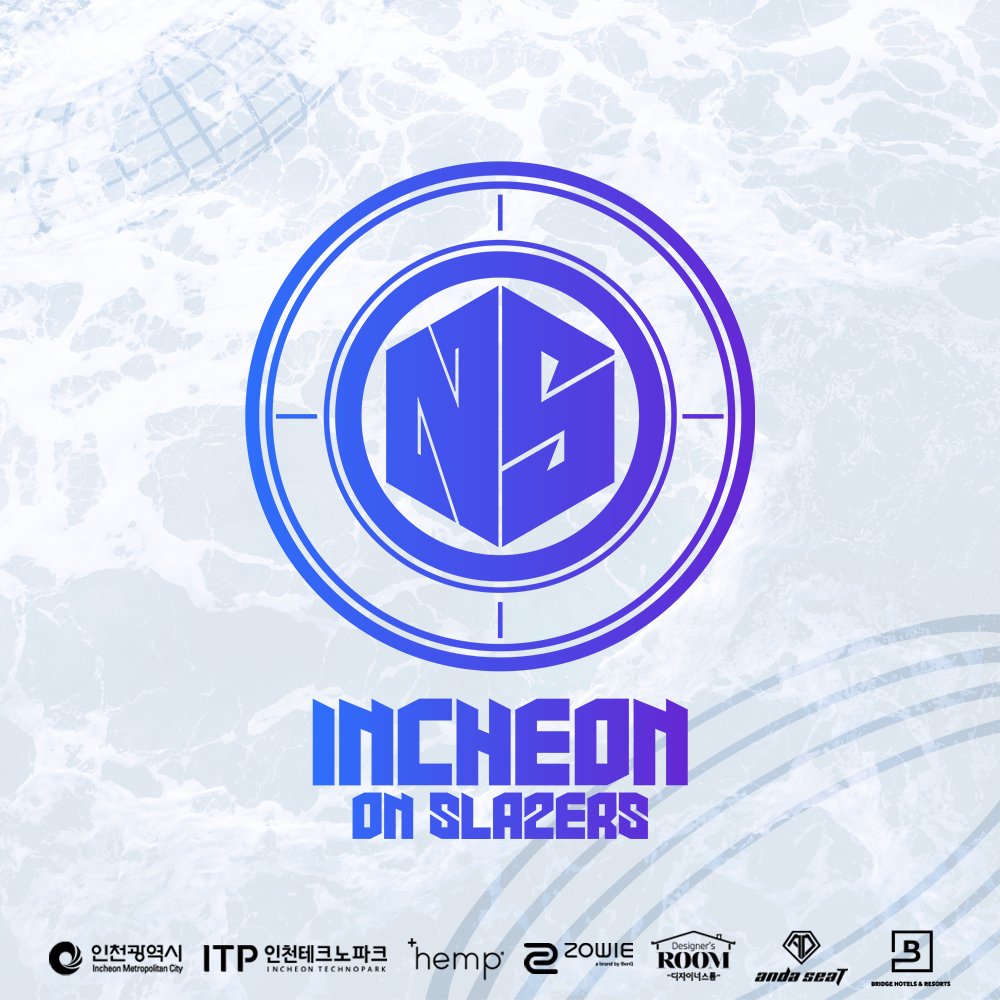 The trio will link up with Kim "BeomJun" Beom-jun, a Korean prospect who T1 initially picked up as their sixth man for the partnered league. However, he had not yet played a single series when he was still with T1. Despite being an up-and-coming player, his lack of experience may have been a factor in T1's decision to drop him in favor of a more seasoned player like Kang "iNTRO" Seung-gyun.
Moving on, one player who also stands out is "Jaebin", a relative unknown who has only played Jett exclusively in his 20 maps played so far, averaging 226 ACS. Prior to his time with Never Give Up this season, Jaebin had no official matches recorded, making him somewhat of a wild card. To round out their seven-man roster, Incheon On Sla2ers decided to keep two players from their previous lineup: Ha "Ash" Hyun-cheol and Yoo "Manggong" Seung-beom.
Incheon On Sla2ers are:
🇰🇷 Kim "NakJi" Sang-hyeop
🇰🇷 Kim "WIX" Doo-heon
🇰🇷 Lee "Hate" Ye-hun
🇰🇷 Kim "BeomJun" Beom-jun
🇰🇷 Ha "Ash" Hyun-cheol
🇰🇷 Yoo "Manggong" Seung-beom
🇰🇷 "Jaebin"
---
For more insights on the Asian VALORANT scene and upcoming content like this, be sure to like and follow VALO2ASIA on Facebook, Twitter & Instagram.
---
Cover photo courtesy of Incheon On Sla2ers