Let's take a closer look at what we can expect from this matchup between South Asia's and Korea's best.
SOUTH KOREA – VCT Pacific Week 2 Day 3 is tomorrow, and all eyes are on the highly anticipated match between Global Esports and DRX. The game will take place on Monday, April 3, at 5 PM SGT (UTC+8).
ALSO READ: VCT Pacific – Everything you need to know
Global Esports vs. DRX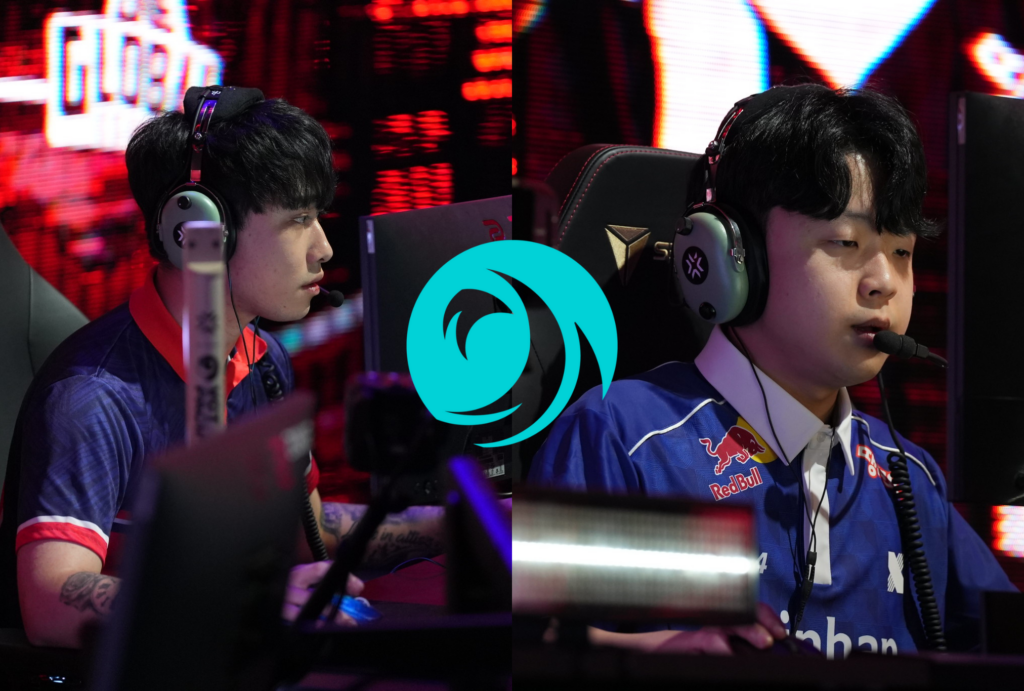 Global Esports
DRX
🇨🇦 Jordan "AYRIN" He
🇱🇦 Michael "WRONSKI" Wronski
🇮🇳 Ganesh "SkRossi" Gangadhar
🇮🇳 Abhirup "Lightningfast" Choudhury
🇮🇩 Cahya "Monyet" Nugraha
🇰🇷 Kim "t3xture" Na-ra
🇰🇷 Park "Bazzi" Jun-ki

🇰🇷 Hong "Eraser" Chang-pyo (Coach)
🇬🇧 Peter "Spin" Bradford (Assistant coach)
🇬🇧 Morgan "BigTime" Jay (Assistant coach)
🇰🇷 Kim "stax" Gu-taek
🇰🇷 Goo "Rb" Sang-Min
🇰🇷 Yu "BuZz" Byung-chul
🇰🇷 Kim "MaKo" Myeong-kwan
🇰🇷 Kim "Zest" Gi-seok
🇰🇷 Jung "Foxy9" Jae-sung

🇰🇷 Pyeon "termi" Seon-ho (Head coach)
🇰🇷 Kim "glow" Min-soo (Coach)
🇰🇷 Kwon "Argency" Soon-woo (Coach)
Previous matchups:
Previous matchups:
vs. T1 (LOST 1-2)
vs. ZETA DIVISION (WIN 2-0)
vs. Team Vitality (LOST 1-2)
vs. LOUD (LOST 2-3)
–
vs. Talon Esports (WIN 2-1)
–
vs. Cloud9 (WIN 2-1)
Amongst the ten teams, Global Esports are the biggest wild card so far.
During the previous week's game against T1, Global Esports faced an unfortunate setback, as the team's full starting lineup was not in play due to visa-related issues faced by Ganesh "SkRossi" Gangadhar and the rest of the Indian members of the team. Should SkRossi has successfully secured his visa and arrived in Seoul, it will be GE's first game with a complete roster. In their previous campaign, LOCK//IN, the team faced a similar challenge with the absence of Michael "WRONSKI" Wronski due to personal reasons.
With huge firepower at their disposal overseen by Jordan "AYRIN" He and the three coaching staff, this is the time to show this newly assembled roster is working despite past setbacks,
The team's communication has also been the subject of extensive efforts to improve, as seen by Kim "t3xture" Na-ra learning English with a tutor recently, indicating that the team is committed to achieving success through all means possible. However, the upcoming match against DRX, one of the toughest teams in the Pacific region, presents a daunting challenge for Global Esports. They must bring their A-game and showcase their full potential if they hope to stand a chance against DRX.
DRX have shown no significant weaknesses throughout the season thus far. They have been performing at an exceptionally high level and are well on their way to securing their place in Tokyo. Nevertheless, they also need to have this one match to hold their ground.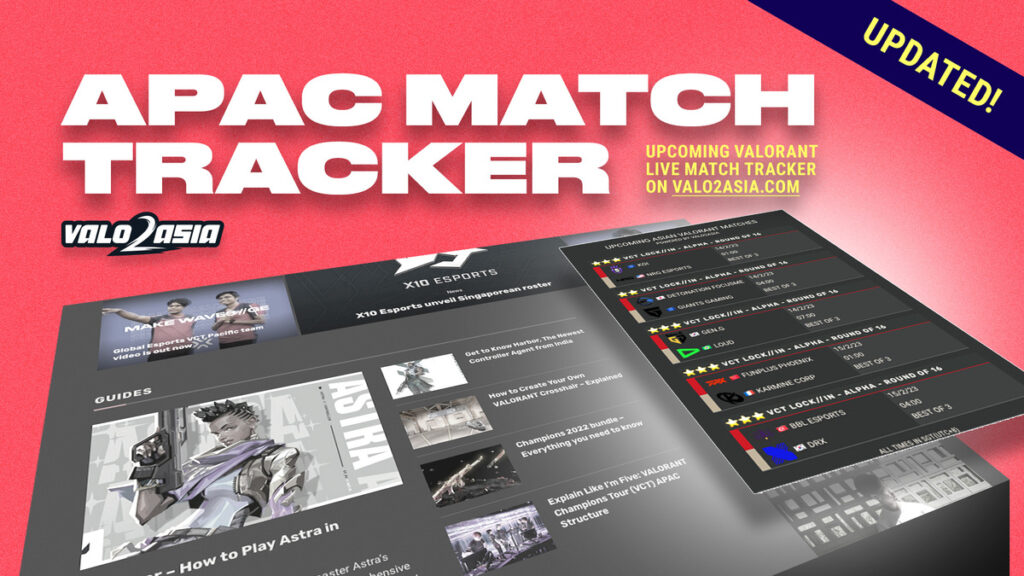 Get ready for non-stop action with VALO2ASIA.com! We bring you the pulse of APAC's most electrifying matches with our real-time match ticker, updated daily to keep you in the loop on all the latest. Our star rating system rates the importance of each match based on factors such as the teams' lineups, tournament rounds, and prestige.
From VCT Pacific to other major tournaments, we've got you covered with the most comprehensive coverage in the region with accurate schedules in Singaporean Time (UTC+8). Explore VALO2ASIA's match ticker now on the right side of our website!
---
For more insights on the Asian VALORANT scene and upcoming content like this, be sure to like and follow VALO2ASIA on Facebook, Twitter & Instagram.
---
Cover photo courtesy of VCT Pacific