Orangutan have completed their roster with the signing of former Todak player Arsyad "aduka" Sazali to replace Yang "Persia" Zi-on. 
INDIA – Orangutan have announced that they have completed the signing of Arsyad "aduka" Sazali from Malaysia-based Todak. The 19-year-old will fill the void created by the departure of Yang "Persia" Zi-on and will now fly to India to bootcamp with the rest of the players there. 
The announcement comes only a day after Orangutan brought Mathanraj "theDoctorr" Munisparan to coach their roster alongside former No Namers player Felipe "skyeSG" Lim, who will be taking the analyst role. This move reunites aduka with his former Todak teammate theDoctorr, with whom he won First Strike MY/SG. 
ALSO READ: theDoctorr, skyeSG join Orangutan's coaching staff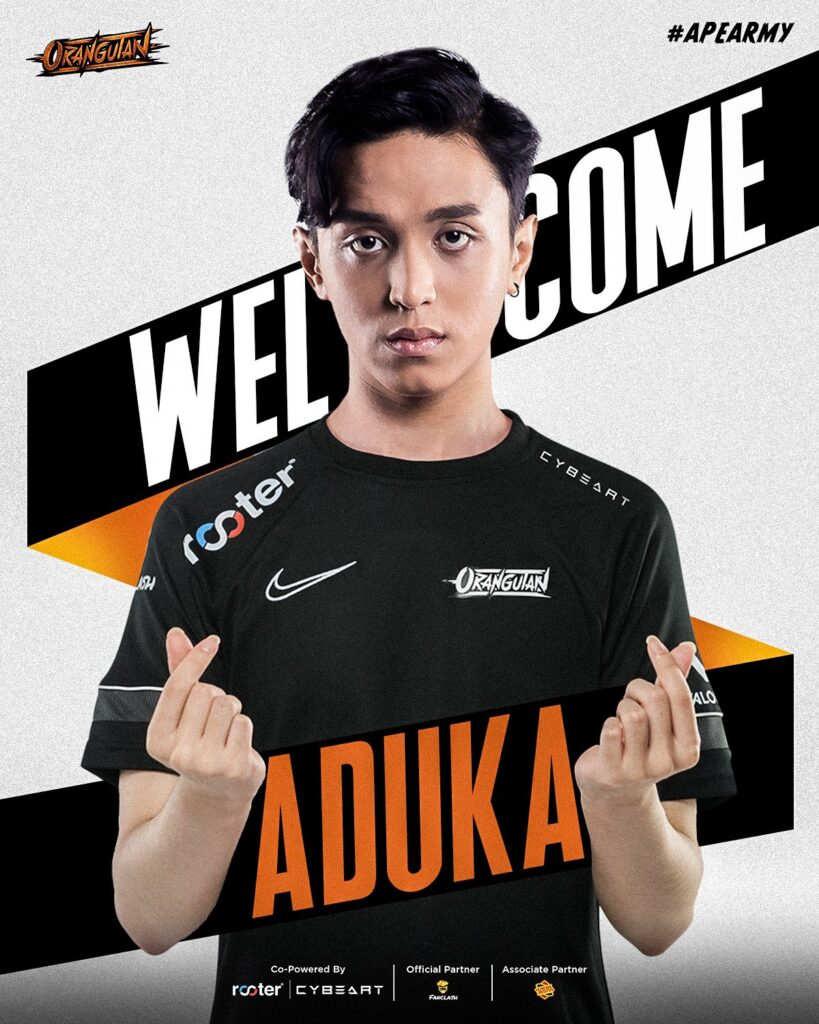 Aduka has been a talent on the rise in Malaysia for the past two years, averaging a 242 ACS across 182 series as part of Todak since the team's inception in September 2020. There, the Malaysian Duelist most notably helped the team to hoist the First Strike MY/SG trophy and reach the playoffs of multiple VCT MY/SG tournaments throughout 2021-2022.
This will be aduka's first stint with a team other than Todak and outside of the MY/SG circuit since the beginning of his professional VALORANT career. 
Orangutan hope that the injection of three MY/SG personnel to their roster will propel the team to new, greater heights after finishing third in the Skyesports Champions Series, a sub-regional VCT Stage 2 qualifier for South Asia.
They are currently partaking in the Skyesports Pro Invitational, with their next match scheduled for Thursday, July 14 at 6:30 PM SGT against Medal Esports.
With the arrival of aduka, Orangutan now have the following team:
🇮🇳 Vibhor "Vibhor" Vaid
🇮🇳 Prabhdeep "Ghost" Bhatia
🇵🇰 Mustafa "shooterR" Kamal
🇵🇭 Jm "tesseract" Ignacio
🇲🇾 Arsyad "aduka" Sazali
🇲🇾 Mathanraj "theDoctorr" Munisparan (Coach)
🇸🇬 Felipe "skyeSG" Lim (Analyst)
---
For more insights on the Asian VALORANT scene and upcoming content like this, be sure to like and follow VALO2ASIA on Facebook, Twitter & Instagram.
---
Cover photo courtesy of Orangutan