The Kings of APAC will fight for their first Masters title in 2022 on Sunday after defeating reigning Masters champions OpTic 2-1 (Haven 13-3, 9-13, 13-5) in the upper bracket final. 
DENMARK — "It's grand finals time, baby," – Aaron "mindfreak" Leonhart said in a post-match interview. Paper Rex have guaranteed themselves by far the most impressive run in the team's history as they await their opponent in the grand finals.
Reigning Masters champions OpTic and Paper Rex first traded their map picks until it came down to Fracture, where Benedict "Benkai" Tan led his team by example on the back of a handful of multi-kills that put OpTic at bay. Therefore, the North American side have dropped to the lower final, where they will face EMEA's FunPlus Phoenix today. 
ALSO READ: VCT Masters Copenhagen reaches top 4; how experienced are they on LAN?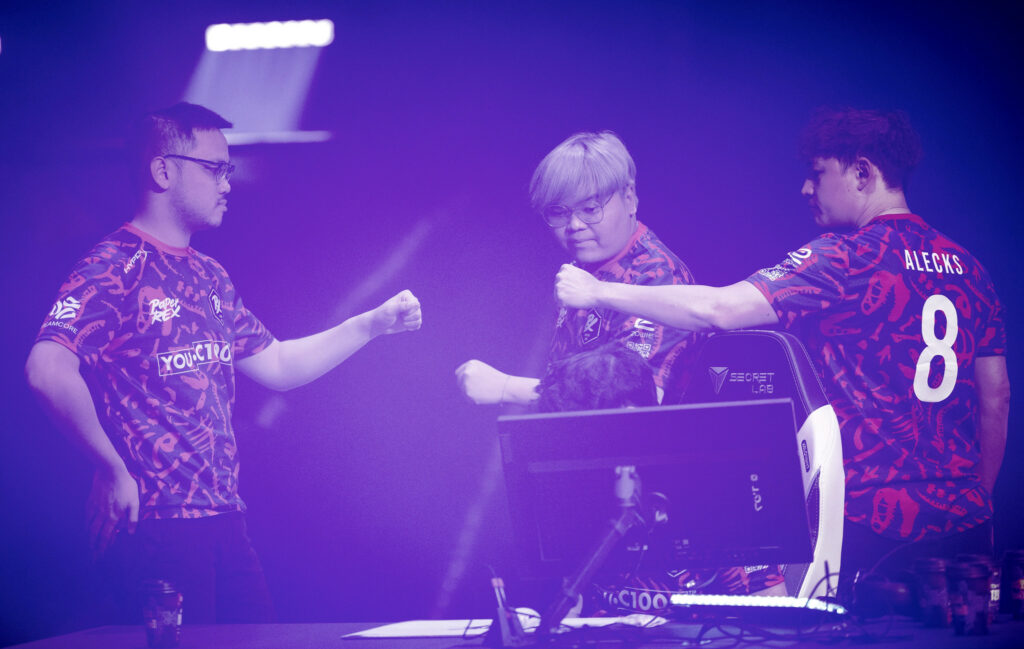 The series started with OpTic capturing the pistol and the following round on Haven, the North American's first map pick, before the game took a 180-degree shift once Paper Rex bought weapons and demonstrated their typical aggression, winning nine out of the ten subsequent rounds. OpTic's first gun round win came in the eighth round after calling a tactical timeout. Little did they know that they would remain in the back seat for the remainder of the game without winning any more rounds. PRX comfortably won the map to secure their opponents' map pick in a dominating fashion, 13-3. 
The roles were inverted on Bind, where OpTic got off to a flawless start on the defense and strung seven rounds together. The lead was significant after they had their backs against the wall on the opening map. Pujan "FNS" Mehta and co. went on to pick up a 9-3 half thanks to Jaccob "yay" Whiteaker's impressive Chamber. After that, however, it took OpTic a while to slip through, but they did so after a respectable comeback attempt from the MYSGID squad for a 13-9 equalizer. 
Looking to recover from the setback on their own map pick, Paper Rex showed a better face on Fracture. OpTic seemed disorganized as they struggled for momentum all map long, particularly with the pressure they faced from Paper Rex's aggressive playstyle on both the defending and attacking sides. With all the players firing on all cylinders, Paper Rex cruised to a 13-5 victory to secure the coveted grand finals spot. 
Jason "f0rsakeN" Susanto was an important element of Paper Rex's dominating win in the two maps that the team won, contributing 266 ACS throughout the course of the series. f0rsakeN's 67 percent headshot percentage on Haven with Chamber and VALORANT's first ace in front of a live crowd were among the highlights.
Looking back, the Asian first-person shooter scene has never been at this level, not even in Counter-Strike: Global Offensive.
Paper Rex will return to the stage on Sunday at 11 PM SGT in a best-of-five grand final series against either OpTic or FunPlus Phoenix. 
---
For more insights on the Asian VALORANT scene and upcoming content like this, be sure to like and follow VALO2ASIA on Facebook, Twitter & Instagram.
---
Cover photo courtesy of Colin Young-Wolff/Riot Games