The parents of Jason "f0rsakeN" Susanto and Kevin "xccurate" Susanto gave insight into their parenting style, their views on esports, and what others could do differently so their parents support their careers in general.
A career in esports is something that many of the current generations really dreamed of. Imagine that you are getting paid awesomely to do something you love.
Unfortunately, many parents — and probably yours or a member of your family — would argue that the esports industry has no bright future ahead and would prefer their kids to just take the conventional route of jobs with obvious career paths – doctors, lawyers, and accountants, just to name a few.
Esports in Numbers – Indonesia & The World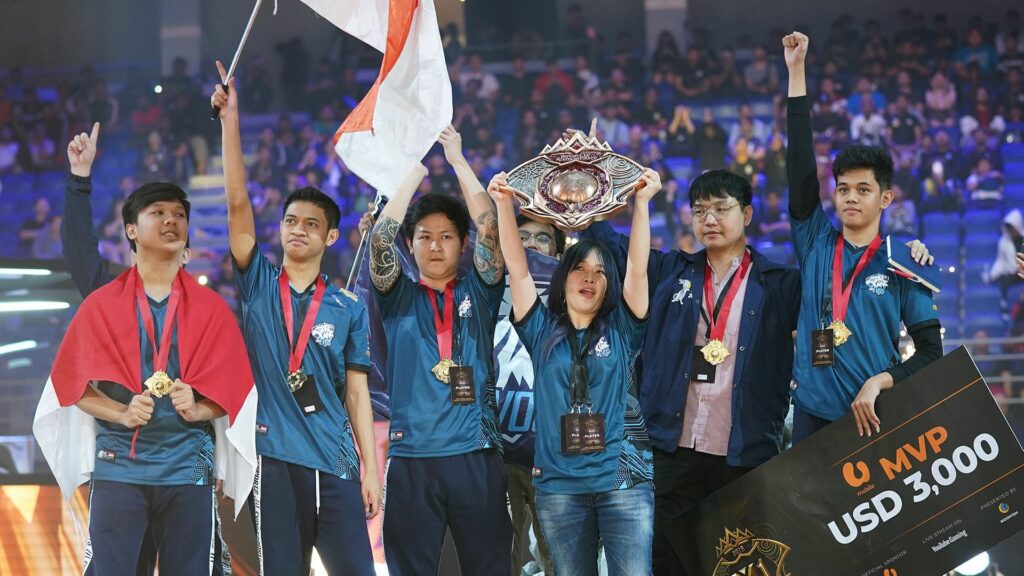 In fact, as competitive video games continue to integrate into mainstream culture, investors, brands, and media outlets throughout the world are all paying close attention to the industry. Consumers are as well. There will be 29.6 million monthly esports viewers in 2022, up 11.5% from 2021, Insider Intelligence estimates. When it comes to earnings, there are multiple streams of income that a professional esports player can earn besides prize money, such as streaming donations, salary, and sponsorship income.
26-year-old Kenny "Xepher" Deo, a Dota 2 player currently playing for T1, is the highest-paid Indonesian esports player of all time. However, with total earnings of US$368,080 (Rp5,513,638,045 as of July 19, 2022), it is still not even the correct assessment as it still does not include the overall earnings of the players (streaming donations, salary, and sponsorships). However, strictly through the prize money alone, he has earned enough to remain a professional gamer exclusively and live comfortably with his family in the center of Jakarta or maybe even overseas for decades to come.
Now that we have heard a bunch of numbers, why not listen to some words of wisdom from the parents of two of Indonesia's finest FPS players?
It was recently when Indonesian caster Antonius "Son" Wilson had the opportunity to talk with Ari Susanto and Yenny – the parents of Paper Rex player Jason "f0rsakeN" Susanto and former TYLOO player Kevin "xccurate" Susanto – to discuss their views on esports, their position as parents of Indonesia's top professional esports players, as well as how players can break the wrong stigma of gaming and esports to their parents. The interview was conducted in Bahasa Indonesia and some parts were then translated into English by VALO2ASIA.
Watch the full interview on YouTube.
f0rsakeN & xccurate – Two of the best FPS talents Indonesia and Southeast Asia can offer
A little bit about their kids: Jason "f0rsakeN" Susanto, 18, has been a mainstay in the upper echelons of the APAC VALORANT scene for years, enjoying a rise with Paper Rex as he helped the team to win six MY/SG trophies and two APAC trophies, as well as to secure three international appearances in Germany, Iceland, and most recently Denmark. With the Singapore-based team, f0rsakeN and co. have been considered one of the region's best shots against international opposition.
ALSO READ: A Player Story – Jason "f0rsakeN" Susanto (Part One)
Meanwhile, Kevin "xccurate" Susanto, the oldest, is best known for his time under TYLOO, China's No. 1 Counter-Strike: Global Offensive squad to this day. He was one of the very first Indonesians to have an esports career outside of the country, playing alongside the likes of legendary Chinese players such as Ke "captainMo" Liu, YuanZhang "Attacker" Sheng, YuLun 'Summer' Cai, as well as fellow Indonesian star Hansel "BnTeT" Ferdinand.
Alvin Susanto, the second, is fairly popular among the Counter-Strike and VALORANT communities as a semi-professional player and a streamer with over 18 thousand subscribers to his name. And lastly, 9-year-old Jojo Susanto already understands the game at a fairly high level as seen in his gameplay. "I am too good at this game, nobody can beat me; I am Jojo!" he said with his adorable voice. He was even good enough three years ago to win a WESG Indonesia showmatch on LAN. A family of four children with a promising future in esports and gaming with supportive Asian parents—what a rare chance of that happening?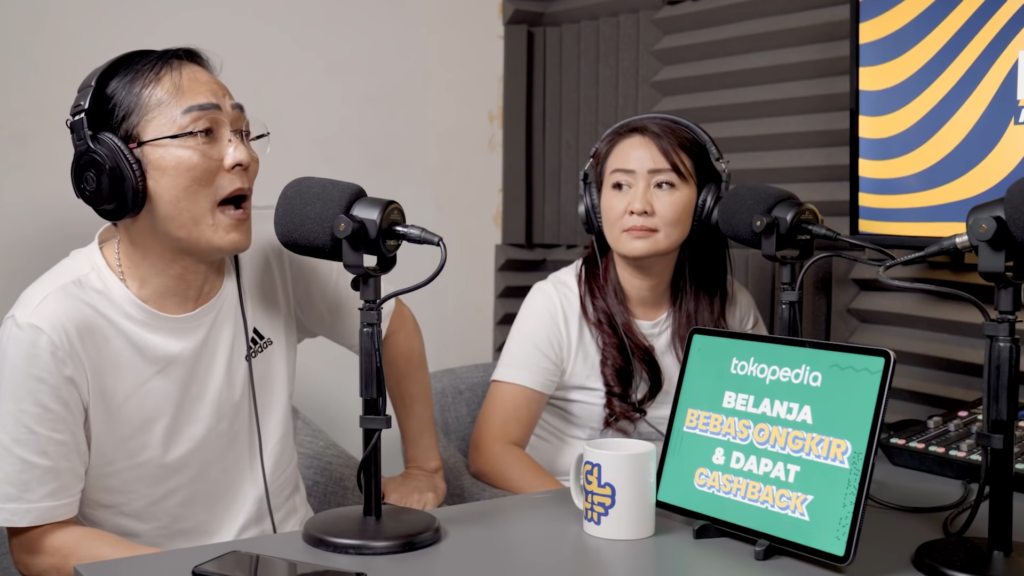 "At first, we see these games just as hobbies [for the kids]. And I happen to be a game enthusiast too because, for those who understand, games do not always have to be negative. So before allowing them to go professional, of course I want to see my children first to see whether they really posses skill in the game by letting them pursue their hobbies and take part in local competitions. And as it turns out, they do have it in Counter-Strike: Global Offensive." Ari Susanto said in a separate interview four years ago with Revival TV's Wilson Wongso.
How important is education to the Susanto family?
Short answer: a lot.
The father of f0rsakeN was of the opinion that education would always be essential for everyone, including esports athletes. "If we tell the truth, education is important since you cannot foresee your future skills, such as whether you will be as excellent as xccurrate or f0rsakeN. You are not fully required to pursue [higher education], but not everyone has the opportunity and luck like that [xccurate and f0rsakeN]. So they must continue to make education a priority – that is the concept. How could they possibly know whether or not they would succeed? Where will they work if they are not to become professional athletes?
In general, a degree is required for employment; thus I believe that people must continue to value education and even pursue further education."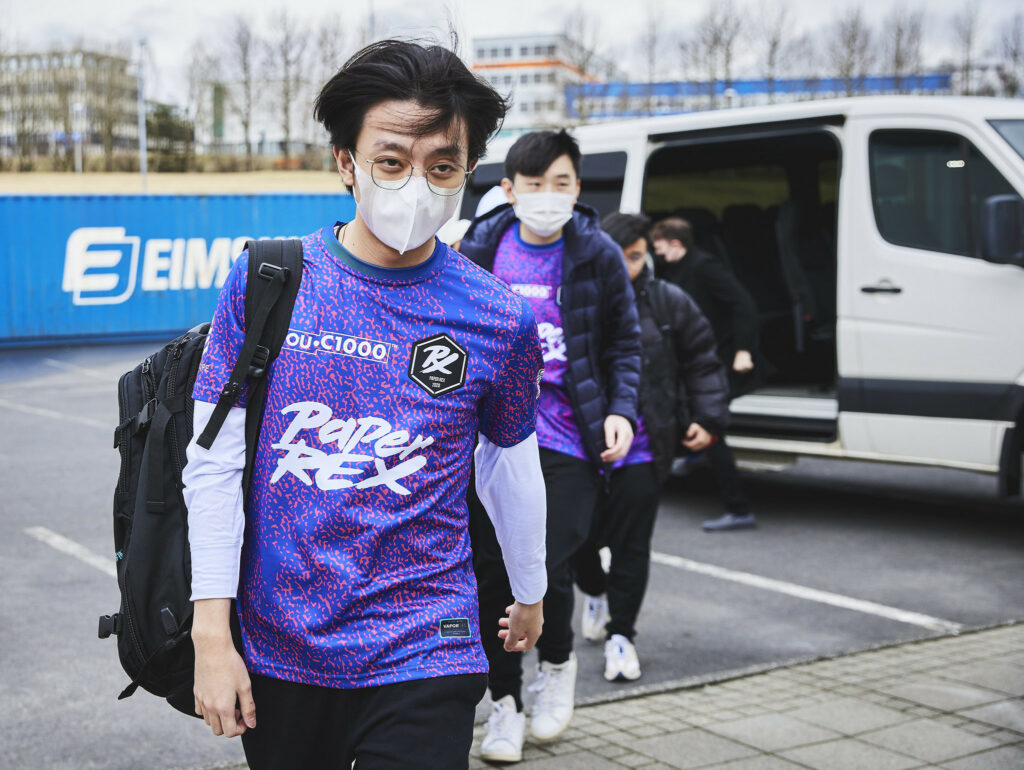 During the time when f0rsakeN were just getting started to go internationally with Paper Rex at the 2021 VCT Masters Berlin, he spent around five hours every day from 1 AM to 6 AM, participating in an online school. The time difference between Indonesia and Germany was another challenge while keeping up with the professional practice schedule that the management set, among social life and other obligations, but f0rsakeN managed it well.
Financial planning as an esports player
"One day, if they are no longer in their prime, they will at least have assets for their future."
Even a wealthy man still needs to invest in protecting his assets from depreciating due to inflation. Indeed, the need to invest is higher for those living from paycheck to paycheck. Furthermore, investments have the potential to meet your financial goals, such as purchasing a house, accumulating a retirement corpus, and building an emergency fund, among others.
If you follow soccer, it is inconceivable if you have never heard of Ronaldinho. The great Brazilian athlete was rumored to have just US$5 in his bank account in 2018 despite owing up to US$1.75 million in debts. Perhaps, you may also recognize David James, a former player for Liverpool, West Ham, and Manchester City who earned a total of £20 million throughout his playing career. At the height of his popularity, he was making £50,000 per week while playing for then-bankrolled Portsmouth. However, before he ended his 26-year career as a goalie in 2014, he lost everything. James may not have made the best financial decisions from the start.
According to a National Bureau of Economic Research working paper, 15.7% of NFL players have declared bankruptcy within twelve years of retirement. Athletes in their prime earning years can develop a detachment from their own money. Since so much is flowing in so rapidly, few purchases require more than a moment's thought, so money ceases to be a genuine issue and is reduced to a collection of numbers—until it is gone.
The simple truth is that they will never have the chance to earn this much money again. It is likely that you would question a 30-year-old or older esports athlete whether he/she is still capable of playing against younger opponents with faster aim reflexes, more free time, and lesser responsibilities. When living a dream, it is tough for a young person to notice this.
Capital preservation may be as challenging as its acquisition. Although TSM's Andy "Reginald" Dinh and former Virtus.Pro CS:GO player Jarosaw "pashaBiceps" Jarzbkowski have established second careers as team owners, streamers, and even MMA fighters, other athletes will not be so fortunate.
Buying a home has gotten harder for younger generations – a reason to start proper financial planning not just for esports athletes, but also for everyone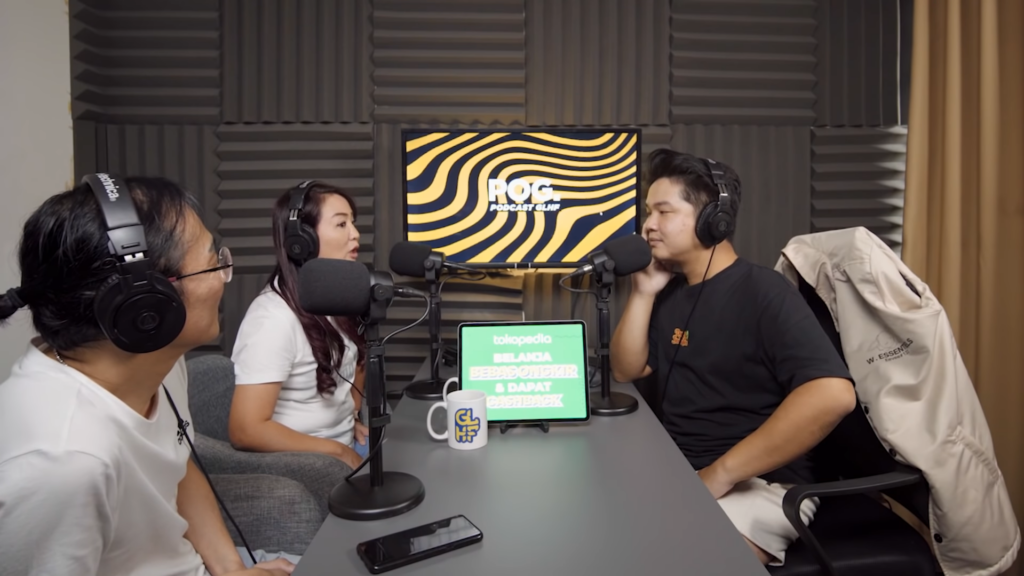 In the interview, the Susanto family also emphasized the importance of their children having assets before deciding to start a new family.
In reality, the likelihood that younger generations will buy their own house is much lower than it was for earlier generations at the same age. This is the reality we face everywhere in the world. We must navigate a market where property prices are still incredibly expensive for individuals just starting out in life. Millennials who take the plunge and sign a mortgage often have to settle for less expensive homes in the suburbs. If they insist on staying in prime urban districts, pricey homes that are so small that having children is out of the question.
The cost of housing in China's most populous and sophisticated cities, such as Beijing, Shanghai, and Shenzhen, is around 14 times the average annual salary, a 2020 report from the Lincoln Institute of Land Policy found. Japan's Tokyo and all of its prospects continue to attract youngsters in their early twenties. However, they are more likely to rent than to earn enough to own a home.
"The wise man once said invest young."

– Warren Buffet
In Jakarta, Indonesia, millennials still hesitate to get a bank loan to purchase a property, weighing the pros and cons of a 25-year mortgage vs turning to their parents as lenders of last resort. Many people probably have given up on their dreams to own a property in Pantai Indah Kapuk and decided that it is best to just own one in Tangerang and the neighboring area.
A message to parents of future esports athletes – building bridges and breaking stereotypes
ALSO READ: Benkai on Asian parents and why the Asian scene is behind
After speaking on various topics about their kids' journey and how they behave at home, the conversation naturally turned to their perspective on esports as parents and how others can persuade their parents to support their decision to jump into esports.
"As parents, we must be aware of our children's potential [in esports]. We do not need to force ourselves. However, [changing our] mindset is the most important, especially for those who still believe that going to an internet cafe and playing games would lead to a terrible future.
"If we are fortunate enough and want to support our children, we may provide them with a personal computer and an internet connection to prevent them from engaging in terrible behavior outside. Do not have a negative perception of games. It all comes back to the kids themselves. We must be able to distinguish between what is good and what is not. There are many choices [in life]. Life generally has two sides, some are negative and some are positive. The main point is that everything we do has two sides, but we emphasize the positive to the children."
A message to future esports athletes – win your parents' heart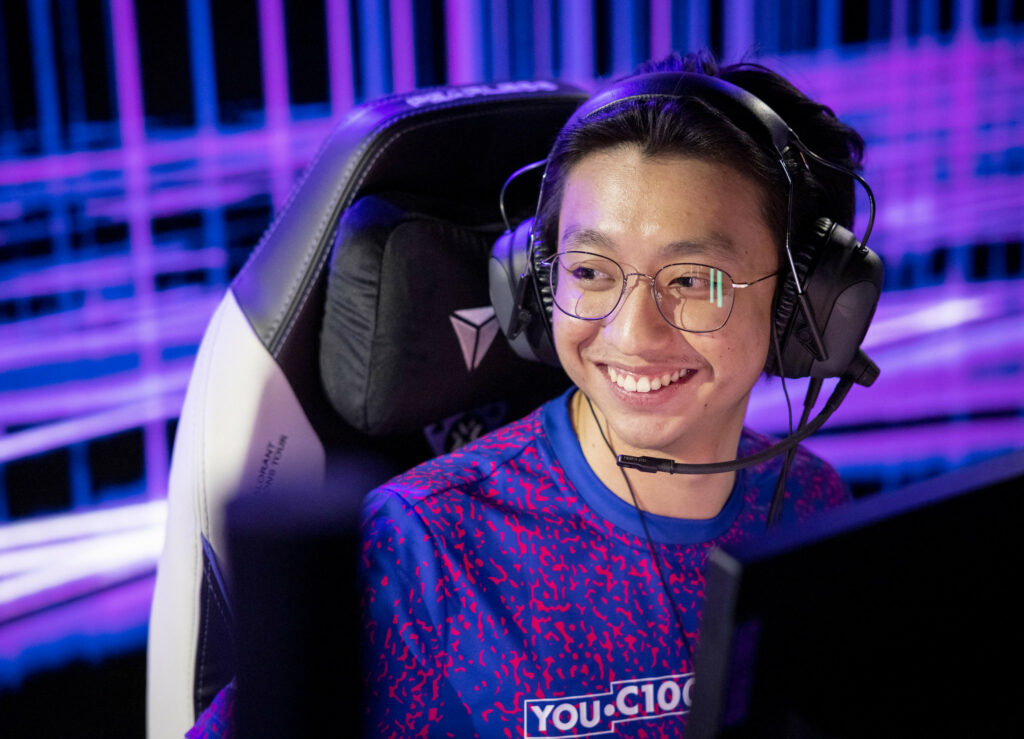 "If a player believes he or she has potential but has not yet been given the chance, he or she should begin from the bottom. Learn from the best, your idols, and observe how they play. Jason clearly observes the performances of the players he admires and then innovates based on them. And if you consider [gaming] as a casual thing, then you should treat it as such. If you want to make it further [as a professional player], then you can try the way that f0rsakeN has learned.
One more thing, and that is still your duty to please your parents. If you really want to become a professional gamer, you must win your parents' hearts. How can you change your parents' mindset if you cannot gain their affection? Carry out your responsibilities; they will certainly support you. Yet how could you grant their permission if you have sought your rights from the beginning but are unwilling to fulfill your obligations? because from the perspective of most parents, video games are still negative."
---
For more insights on the Asian VALORANT scene and upcoming content like this, be sure to like and follow VALO2ASIA on Facebook, Twitter & Instagram.
---
Cover photo courtesy of GLHFson