"I think the reason for that is just because esports, in general, isn't a very viable career option in Asia. Because basically, if you're Asian and you have Asian parents, you either become a doctor or a lawyer, or you're just trash. So I think that's maybe one of the contributing factors to why Asian, in general, is behind but also a lot of them from what I've observed, they don't have the right attitudes in approaching stuff like practice and taking it as a job, a lot of them take it as a side-hobby instead of an actual profession. So I feel if there's a way to summarize why Asia, in general, is behind just because we have a lag in professionalism. "

– Benedict "Benkai" Tan
Benkai's comments almost certainly got us all thinking. If you grew up in an Asian household, this moment was more than just a meme on Twitch. In general, esports is not a viable career to pursue with empty hands in Asia, particularly in underdeveloped countries. That certainly is the case globally, but being Asian doesn't make it easier. Pressure to become professionals such as lawyers, doctors, and engineers in the future has always been something that most Asian children experience both in implicit and explicit ways by their surroundings.
The real question is: Why does this "Asian Parents' Dream Job" category even exist?
Putting Food On The Table – Prestige & Wealth – Safest Bet for The Future of Their Children and Childrens' Children
Here's a little history lesson. During the 1960s and 1970s, or around half a century ago, most Asian nations were incredibly poor, rural, and underdeveloped. The children who grew up during this period are now the parents of the current generation of esports athletes. The majority of Baby Boomer and Gen X generations rose from poverty to the middle class in one generation.
The most common pattern of rising from poverty usually starts with someone leaving to start a new life in the west (i.e., the United States) and work hard to grind out a stable living by working in the low-risk high-return job category.
Professions in this category include, accountants, doctors, lawyers, engineers — jobs that pay way above average salary without incurring significant risk. The trade-off is the countless hours of monotonous study with many years of academic examination to enter a renowned institution and qualify for the "Asian Parents' Dream Jobs". In the eyes of the Asian Parent, there is no way to reconcile passion with profession – they fought hard to get to where they are, so it's only natural that they believe in hard work over passions.
ALSO READ: ZesBeeW – "The moment my parents knew I could earn a living (from playing games), they were so happy"
It is said that we follow in the footsteps of those who have gone before us, and it may be because of this pattern, that many parents of Millennials and Gen Z youth still follow this tried and tested recipe.
According to the U.S. Bureau of Labor Statistics (BLS), employment in the healthcare industry still leads the salary ladder. Several healthcare jobs topped the list of the highest-paying occupations; the top ten jobs all belonged to this sector. Corporate chief executives are in the highest-paid profession outside of the healthcare fields, ranked in 11th place. The U.S. Bureau of Labor Statistics (BLS) published its most recent list of National Occupational Employment and Wage Estimates at the end of March 2019, which we used.
The numbers could vary for every region, but we can all agree that these occupations are stable and predictable for the Asian family. Low-risk, high return.
The cliché that you will hear from the Middle Eastern, Indian, and Asian Americans is that if you are not a doctor, lawyer, or engineer, you are a failure to your parents.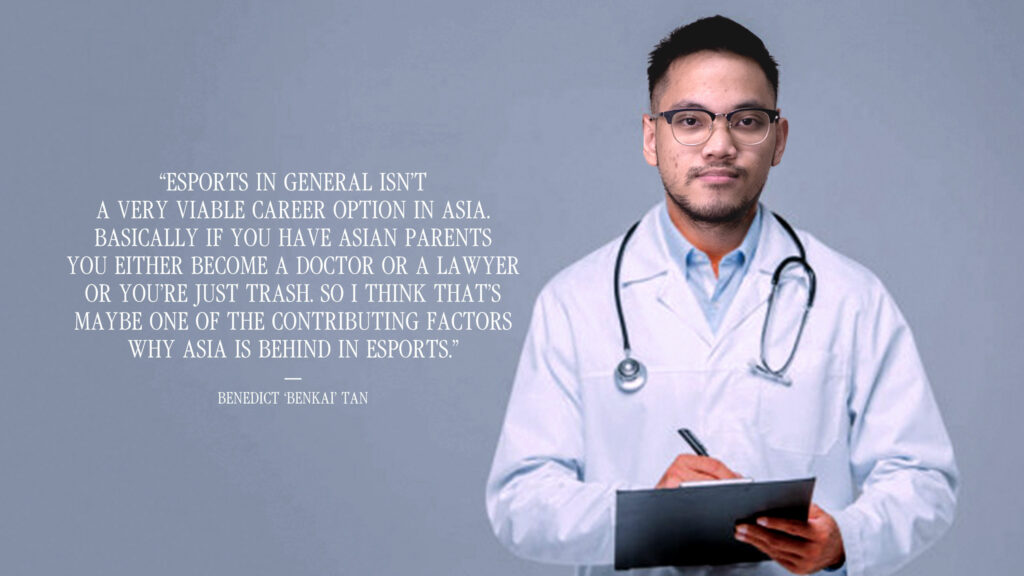 These Asian cultures do an incredible job of producing youngsters who pursue careers in these fields. Unsurprisingly, a high proportion of Asian peers are now enrolled in or have just graduated from medical school, law school, engineering school, or veterinary school. But, how enthusiastic or passionate are they about their jobs?
"In America, people will always tell me, 'Money can't buy happiness. Do what you love,'" says Jimmy O. Yang, best known for his role on HBO's Silicon Valley as Chinese software developer Jian-Yang. "In my Chinese family, my dad always tells me: 'Pursuing your dreams is for losers. Doing what you love is how you become homeless.'"
"In the East, a person's life is a part of a whole" – The Farewell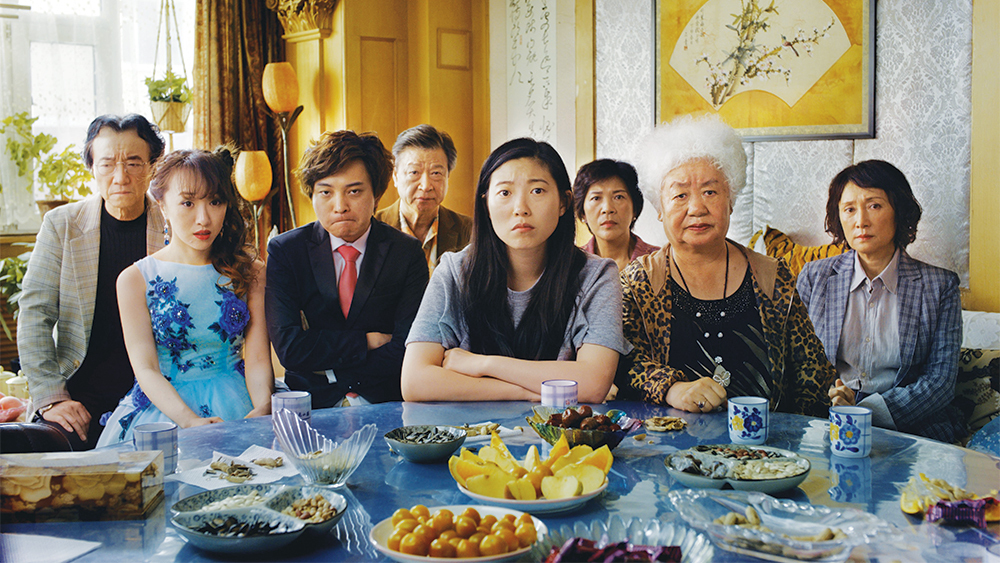 Asian Parents invest heavily in their children. Understandably, they want to see the fruits of their investment and struggles. Also, most Asian Parents want to be certain that they did everything they could to secure a "good life" for their children. Perhaps it stems from Asian Parents needing to know that they've done a good job at raising their kids and be able to say, "Look how awesome a job we did as parents". Maybe there is really nothing wrong with that.
Sorry, we got sidetracked. Now let's return to convincing people that a profession in esports is a much safer choice than it was just a few years ago.
VALORANT Esports in Asia – A Comparison with CS:GO
How significant is VALORANT in terms of monetary support for its players, as compared to Valve's Counter-Strike: Global Offensive?
Sampling the Indonesian scene: TEAMnxl> CS:GO (2013) was the only esports organization in the country that offered players a minimum wage until Recca Esports was established in 2016. It took six years from CS:GO's launch in 2012 for the game to achieve peak popularity in Indonesia.
2018 was a golden year of Indonesian CS:GO, with more than 12 esports organizations actively involved in the competitive ecosystem. However, just six months later, 60% of them withdrew from the game after the conclusion of IESPL TBOF 2018—perhaps highlighting the unsustainable nature of esports.
Fast forward to 2020: VALORANT has attracted more influential esports organizations in Indonesia in less than a year and a half than CS:GO did in the nine years since the game's debut in the region.
The stark difference in the two FPS titles can be witnessed in the opportunities gained since. Just look at the table below highlighting estimated prize winnings from both franchises:
Name
Approx. Total Winnings (CS:GO)
Approx. Total Winnings (VALORANT)
Jayvee "DubsteP" Paguirigan
US$3,242 (2016-2020)
US$12,502 (2020-Present)
Jason "f0rsakeN" Susanto
US$4,116 (2017-2021)
US$6,551 (2021-Present)
Adrian "adrnking" Setiawan
US$4,071 (2017-2020)
U$$4,370 (2020-Present)
Itthirit "foxz" Ngamsaard
US$13,340 (2016-2020)
US$15,246 (2020-Present)
Chanawin "JohnOlsen" Nakchain
US$10,939 (2017-2020)
US$5,645 (2020-Present)
Jong-min "Lakia" Kim
US$8,215 (2016-2020)
US$29,989 (2020-Present)
Keun-chul "solo" Kang
US$107,093 (2005 – 2011,
2016 – 2019)
US$27,841 (2020-Present)
Ngô "crazyguy" Công Anh
US$7,363 (2014-2020)
US$3,279 (2020-Present)
Takemori "takej" Shogo
US$20,780 (2016-2020)
US$25,714 (2020-Present)
Tejas "rite2ace" Sawant
US$16,896 (2014-2020)
US$10,027 (2020-Present)
Riley "witz" Go
US$10,242 (2017-2021)
US$9,219 (2021-Present)
Bhavin "HellrangeR" Kotwani
US$13,911 (2014-2020)
US$11,994 (2020-Present)
Khalish "d4v41" Rusyaidee
US$11,577 (2016-2021)
US$6,483 (2021-Present)
Jim Albert "BORKUM" Timbreza
US$6,987 (2016-2020)
US$12,664 (2020-Present)
Benedict "Benkai" Tan
US$39,143 (2015-2021)
US$6,483 (2021-Present)
(Data patched from Liquipedia, September 10, 2021)
Note: The emphasis of this calculation is on tournament prize money accumulated by selecting a spread of players from the Asian region. This is not a reflection of their in-game abilities or their professional team's performance.
Learn more on how the data was gathered and calculated here.
With 15 randomly selected ex-CS:GO professional players from 9 Asian nations representing 15 different teams, we find that individuals with prior experience in CS:GO earn an average of 3.88 times more in VALORANT than what they did in CS:GO in terms of the prize winnings.
This trend isn't just in prize winnings, as sources tell VALO2ASIA that salaries among the top teams have also risen, with an average increase of 15 – 20% more than previous similarly termed contracts, and in some cases, even 30-40% more. The contracts are getting longer too, and teams are investing in more support structure like coaches, analysts and other auxiliary staff.
Just take a look at Vision Strikers – the Korean powerhouse flew to VCT Masters 3: Berlin with a roster of 7 and an additional four support staff – this was never seen in the CS:GO scene among Asian teams.
While some variables such as inflation, the evolution of esports ecosystems, and other external factors have not been included in this computation, this estimate illustrates how popular VALORANT has become in less than a year since its launch. Perhaps this gives a very early indication of VALORANT's potential to become a true esports ecosystem for the FPS tactical-shooter genre, that can sustain its professional players in Asia.
Esports investments in Asia – A sample
| | | |
| --- | --- | --- |
| Partnership | | Details |
| 🇫🇷 PSG | 🇮🇩 RRQ | Paris Saint-German Enters Southeast Asian Market with sponsoring RRQ's MLBB team |
| 🇺🇸 VISA | 🇮🇩 EVOS Esports | Strategic collaboration between EVOS and VISA as its preferred payment solution |
| 🇵🇭 Globe Telecom | 🇵🇭 Mineski Philippines | Partnership with a focus on the Philippines Pro Gaming League (PPGL) |
| 🇸🇬 JJ Lin | 🇸🇬 Team SMG | Singaporean singer JJ Lin unveiled his own esports organization: Team SMG |
| 🇯🇵 Toyota | 🇸🇬 ONE Esports | Partnership to present the GR Supra GT Cup Asia 2020 |
| 🇲🇾 AirAsia | MLBB | AirAsia enters esports with AirAsia Allstars Esports Club and AirAsia Saiyan MLBB |
| 🇨🇳 ESV5 | 🇸🇪 Ninjas in Pyjamas | ESV5 announces global merger with NiP. ESV5 is owned by Mario Ho – son of Macau's gambling tycoon |
| 🇬🇧🇨🇳 Wolverhampton Wanderers | 🇺🇸 Evil Geniuses | The partnership comes off the back of Wolves owner, China-based Fosun Sports Group, agreeing to make an investment into Evil Geniuses, which values the organization at US$255 million. |
| 🇮🇩 GDP Venture (BCA) | 🇮🇩 Indonesia Esports Premier League (IESPL) | BCA, the largest private bank by market capitalization in Indonesia, enters the esports market by investing in IESPL and KINCIR — the organizer of Piala Presiden Esports. |
The partnerships listed below are only a tiny sample of those that have occurred in the previous five years. Some of the greatest names in their respective sectors have centered their attention and efforts on the burgeoning esports industry, which will only increase in the coming years.
We could go into further depth about why dipping one's toes into the water of esports is a good thing, but all of the explanations above should have given you an understanding of why esports is a different breed than it was ten years ago, and why the anxiety about esports is still there in our parents' thoughts.
VALORANT Esports in Asia – Can a Better Ecosystem Proved The Stereotype Wrong?
Riot Games has shown many exciting things in the first year of its game release. The future seems bright not just for VALORANT, but for the whole esports industry. The recently concluded The International 10, PGL Major Stockholm 2021, and Worlds 2021, as well as the 2,3 million viewers of Mobile Legends: Bang Bang Professional League (MPL) Indonesia Season 8 between ONIC Esports and EVOS Esports, have indirectly shaped the VALORANT esports scene into a more mature and credible sport in the eyes of the previous generation.
Back to the main point. Although games still have a negative stigma, particularly among the older generation, it is evident that esports is increasingly more stable than ever before – with continual support of the developers, esports organizations, brands, and other non-endemic entities, the future it seems will only see one path from here: up.
---
For more insights on the Asian VALORANT scene and upcoming content like this, be sure to like and follow VALO2ASIA on Facebook, Twitter & Instagram.
---