Persija Jakarta, arguably one of the most successful football clubs in Indonesia's football history, is now set to sign BOY WITH LOVE.
INDONESIA — Persija Jakarta is set to enlist BOY WITH LOVE as its VALORANT roster. The worst kept secret was initially revealed in VCT APAC Group Stage's team list that features the Persija logo placed in Group B alongside Paper Rex and Bonkers. The announcement will only add to the enthusiasm surrounding the Indonesian esports ecosystem at the moment.
If BOY WITH LOVE sign with the organization, they will be backed by one of Indonesia's most historic football organizations. Persija Jakarta was formed in 1928, 17 years before Indonesia gained independence. With a fanbase known as "The Jakmania", it has grown to be one of the biggest football clubs in Asia, according to the Asian Football Confederation (AFC).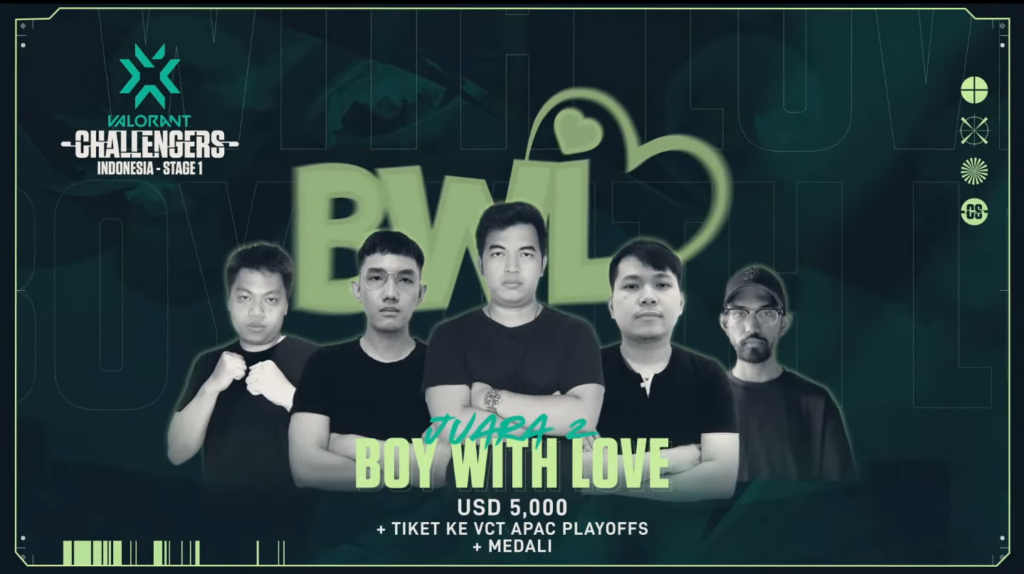 "Get ready for Persija Esports. The latest breakthrough from Persija who is ready to compete and become the best in the VALORANT Champions Tour 2022. Stay tuned [tunggu tanggal mainnya], Jak." Persija stated on Twitter today in Bahasa Indonesia.
Persija Jakarta competes in Indonesia's top-tier professional football league, now known as Liga 1. The team has won 11 league titles and has never been relegated since the 2008/09 season when it was still known as Indonesia Super League (Liga Super Indonesia).
The Jakarta-based football club made its first wave by entering esports in August 2020, signing PES player Rizal "Ivander" Danyarta to compete in the Indonesia Football E-League (IFeL). The new signing of Nanda "asteriskk" Rizana and co. would likely become one of the biggest esports signings in Indonesia this year.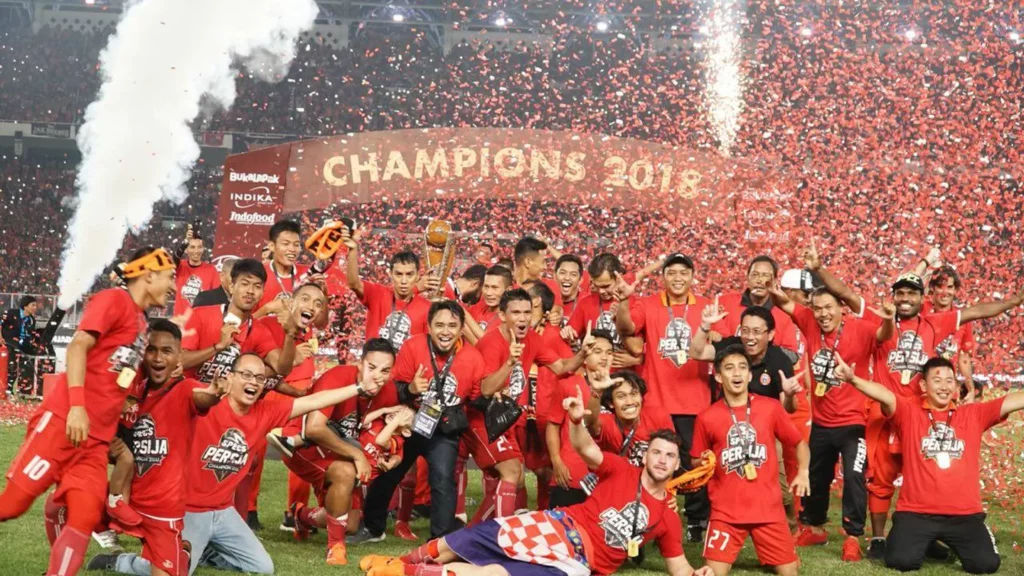 BOY WITH LOVE earned a spot in VCT APAC Stage 1 Challengers by defeating ONIC G despite being unsigned with any esports organization. If Persija Jakarta confirms this acquisition, the organization would have one of Indonesia's tier 1 VALORANT teams that is only missing a coach.
Persija Jakarta now follows the trend set by many Indonesian football clubs, including Dewa United F.C. and RANS Cilegon F.C., both of which have an esports branch.
Dewa United F.C., a tier-two club in the official Indonesian league (Liga 2), has competed in multiple esports titles, including Mobile Legends: Bang Bang, PUBGM, and VALORANT. The latest Dewa United VALORANT roster, headlined by Grant "klipp" Hadiputra and co., most recently placed 5-6th in the VCT Indonesia Stage 1 Playoffs.
The complete VALORANT lineup of the "Kemayoran Tigers" remains unknown until the group stage of VCT APAC Stage 1 Challengers, which is set to start on March 16th.
Persija Jakarta's rumored VALORANT team consist of:
🇮🇩 Nanda "asteriskk" Rizana
🇮🇩 Kevin "Eeyore" Gunawan
🇮🇩 Fikri "famouz" Zaki
🇮🇩 Vicky "Flynch" Rudyanto
🇮🇩 Baskoro "roseaufy" Dwi Putra
---
For more insights on the Asian VALORANT scene and upcoming content like this, be sure to like and follow VALO2ASIA on Facebook, Twitter & Instagram.
---