Paper Rex longtime player Aaron "mindfreak" Leonhart has been recognized as the sole esports player from the nation to be included on the USS Feed 50 list.
INDONESIA – Aaron "mindfreak" Leonhart of Paper Rex has been featured on the USS Feed 50 list as one of the "individuals who carry and symbolize the spirit of today's youth." 
The list, published in the annual magazine USS Feed Vol.4 "The Strawberry Chronicle", is available for purchase at the Jakarta Convention Center from November 3-5.
The 2023 compilation showcases a diverse group of notable figures nationwide, including footballer Asnawi Mangkualam, musician Putri Ariani, singer Cinta Laura Kiehl, actress Laura Basuki, environmental activists Pandawa Group, and content creator Tjokro Wimantara, among others in a range of fields. 
ALSO READ: Red Bull Home Ground Tokyo – team-by-team preview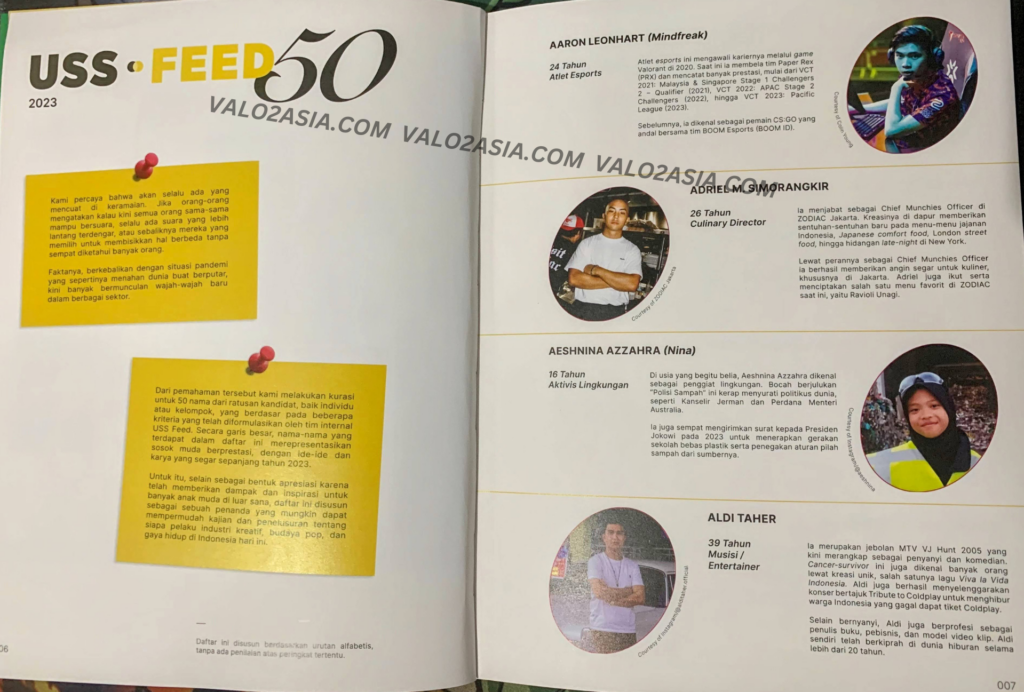 "We have meticulously curated a list of 50 names from hundreds of candidates, both individuals and groups, based on a set of criteria established by the USS Feed internal team. Broadly speaking, the individuals and groups featured on this list are young achievers whose fresh ideas and works have stood out throughout 2023.
Therefore, this list serves not only to recognize and celebrate their significant impact and inspiration to the youth but also as a benchmark that could simplify the study and tracking of key figures in the creative industry, pop culture, and lifestyle scene in Indonesia today."
In addition to being named on the USS Feed 50 list, mindfreak also received a special feature in the 100-page issue of "The Strawberry Chronicle." The Urban Sneaker Society dedicated four pages to spotlight his esports trajectory in its publication, headlined in Bahasa Indonesia as "A Hobby that Pays: From Internet Cafes to the World Stage."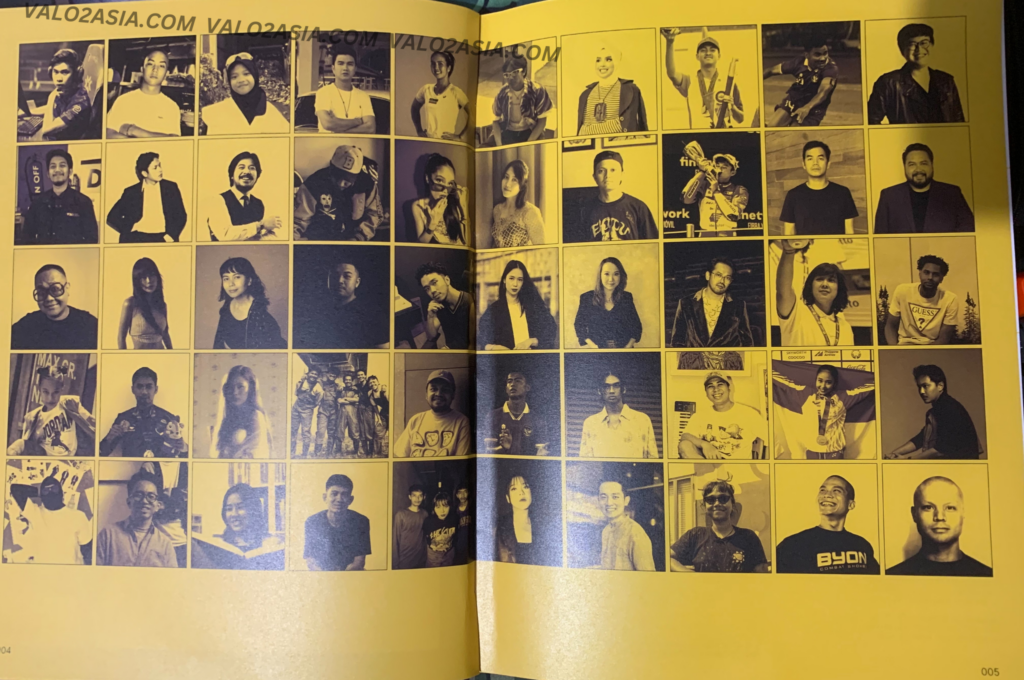 mindfreak was featured as an icon for Gen Z, a generation for whom playing video games as a profession is a viable option for the first time. His introduction to gaming began with Counter-Strike 1.3, which his uncle installed on his father's office PC back in 2005, igniting a passion that spanned years with titles from Point Blank, Counter-Strike: Global Offensive, and more recently, VALORANT.
Nevertheless, esports is still considered a rising industry that has only taken off in the last decade. With this perspective, mindfreak believes parental | upport and guidance are essential for young gamers—a kind of support he was fortunate to receive from his uncle and father when he first started playing Counter-Strike.
"Parents and kids should really keep an open dialogue," mindfreak says, in Bahasa Indonesia. "When you tell kids they can't do something, they just get more curious. It's better to be open and ask them 'What game did you play just now?' it might make the kid feel comfortable to share more and even ask questions in return, and you can help steer the conversation from there."
Looking ahead, with esports having a relatively shorter career span compared to conventional sports, mindfreak maintains his focus on the path forward "I'm not sure yet if I want to become a coach or what the future holds. I might even choose to be an entrepreneur. But for now, I'm just doing something that I enjoy, and it happens to make money."
The 24-year-old is set to make his next appearance with Paper Rex in Seoul, South Korea, at the upcoming AfreecaTV VALORANT League, with a US$80,000 prize pool on the line.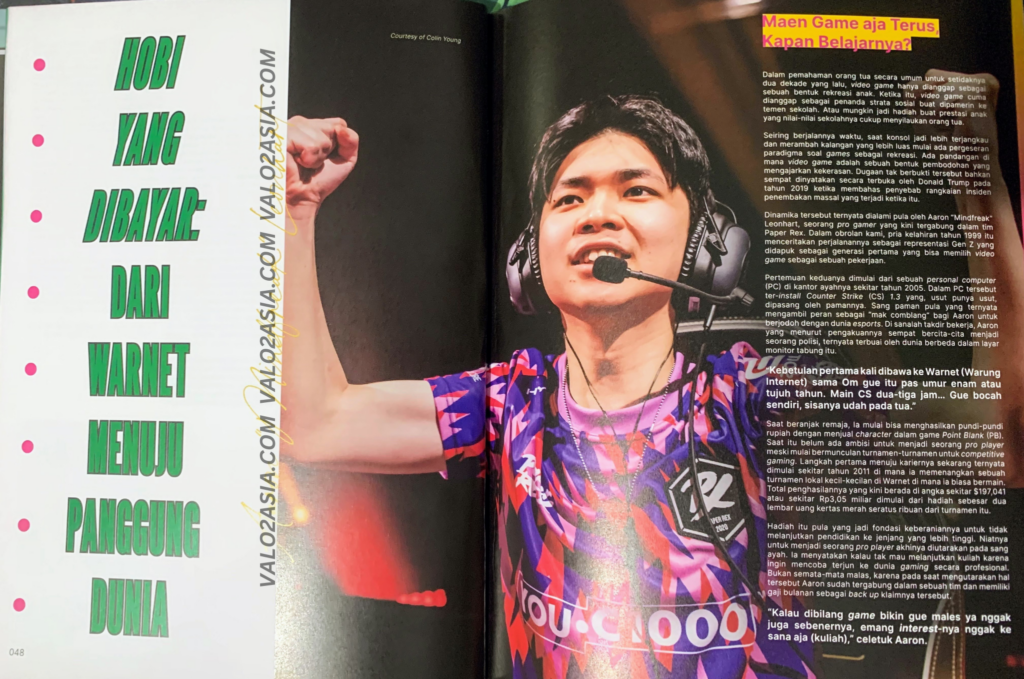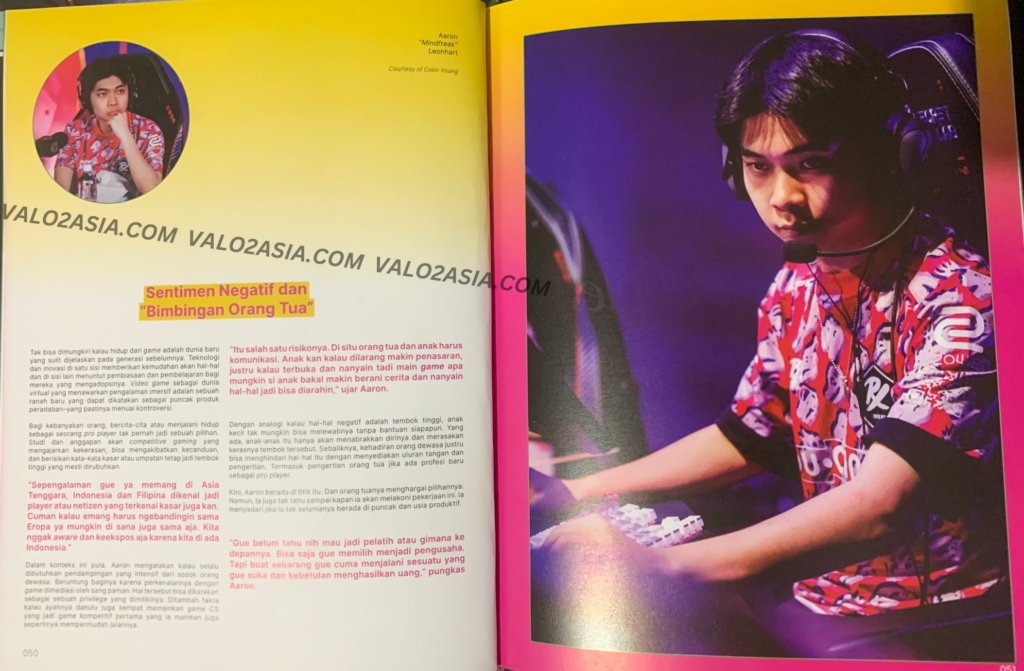 ---
For more insights on the Asian VALORANT scene and upcoming content like this, be sure to like and follow VALO2ASIA on Facebook, Twitter & Instagram.
---
Cover photo courtesy of Colin Young-Wolff/Riot Games