Former CYCLOPS athlete gaming player Taiyo "Ayagator" Hirayama and former PSG Esports player Taizou "iZRO" Yamashita are the highest-profile players headlining the Father's Back roster in VALORANT. 
JAPAN – Japanese Rainbow Six Siege giant Father's Back (父ノ背中) have officially announced their entrance into VALORANT with a newly formed roster featuring two notable players from Ubisoft's first-person shooter. Former CYCLOPS athlete gaming player Taiyo "Ayagator" Hirayama and former PSG Esports player Taizou "iZRO" Yamashita headline the roster. 
"We have gathered players who have a lot of potential! Since our members have little experience in the VALORANT competitive scene, we will work hard as a team to gradually improve our skills. Please support us," Father's Back manager "D-175" tweeted regarding the announcement.
ALSO READ: crow transitions as ZETA DIVISION coach; TENNN and XQQ to content creation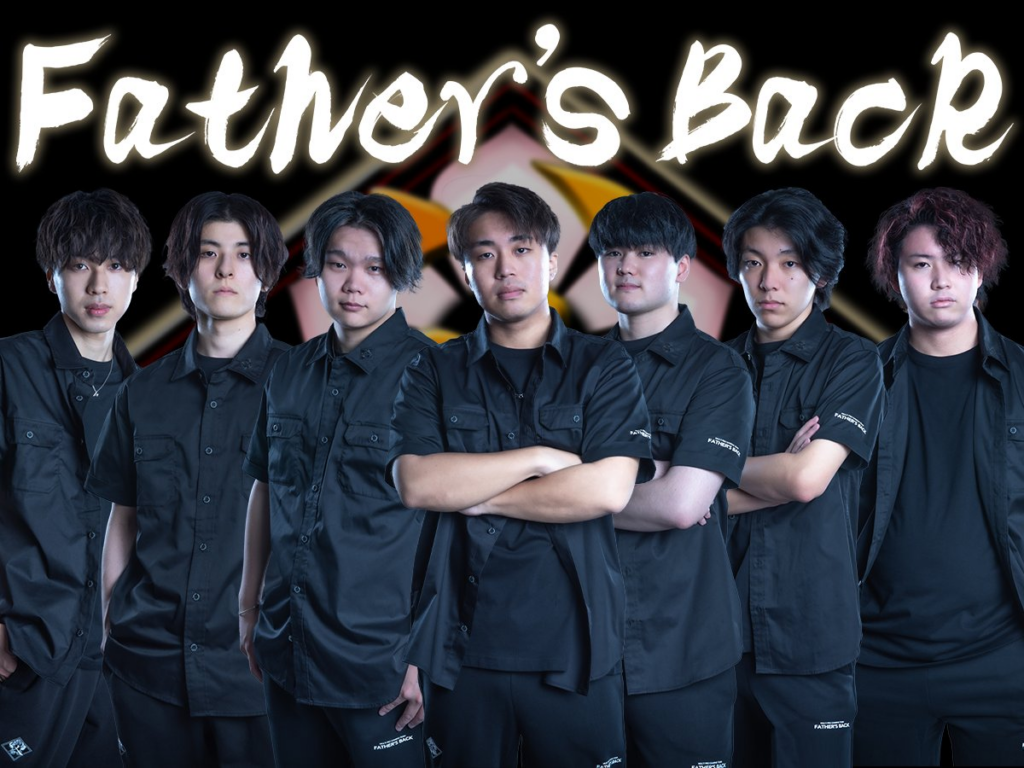 Established in 2016, Father's Back is a content creator-backed organization featuring notable names such as Kenki, DustelBox, and Apple Gaming, among others, totaling 22 members as per the organization's page.
Despite not being ranked among the top teams in Japan in recent times, Father's Back hold substantial popularity owing to their members and have been a fundamental component of the R6S APAC scene from Year 1, contributing significantly to the early development of the region.
With VALORANT gaining increasing popularity in Japan from time to time, Father's Back are keen to secure a piece of the action and maintain their relevance in the competitive scene.
Ayagator boasts the most impressive resume among the five players, having been a part of CYCLOPS athlete gaming for a significant portion of his R6S career from 2020-2023 and representing Japan in several international events over the years. After leaving CAG in March, the 22-year-old revealed his intentions to shift his focus to competitive VALORANT, finding his direction in the game six months later.
In a CAG-related news, Ayagator previously shared the team banner with Hideki "gatorada" Nishida, who transitioned to VALORANT as recently as March of this year by signing with Sengoku Gaming.
Largely known only within the domestic R6S scene, iZRO first appeared on the radar when he played with REJECT for a short time before joining Donuts Unsold Stuff Gaming (now VARREL) for the 2021 season. He subsequently signed with PSG Esports and competed in the 2022 Japan League until the organization withdrew from the game at the end of the season.
The roster also features "KillAA", "YuRelly", and "Kapi", who are comparatively lesser-known entities in both VALORANT and Rainbow Six Siege. YuRelly, however, has a record of participating in two stages of VCT in 2021, despite not advancing to the main event. Rounding out the team are coach "Ran" and analyst "senju".
Father's Back VALORANT took the field for the first time in the Japan Qualifier of Red Bull Home Ground Tokyo. However, their journey was cut short in the opening round by VARREL, who defeated them 0-2 with scores of 8-13 on Haven and 9-13 on Lotus.
Father's Back are:
🇯🇵 Taiyo "Ayagator" Hirayama
🇯🇵 Taizou "iZRO" Yamashita
🇯🇵 "KillAA"
🇯🇵 "YuRelly"
🇯🇵 "Kapi"
🇯🇵 "Ran" (Coach)
🇯🇵 "Senju" (Analyst)
---
For more insights on the Asian VALORANT scene and upcoming content like this, be sure to like and follow VALO2ASIA on Facebook, Twitter & Instagram.
---
Cover photo courtesy of Father's Back