Tomoaki "crow" Maruoka will be the cornerstone of ZETA DIVISION's rebuilding effort as their new playing coach. The rest is yet to be seen. 
JAPAN – ZETA DIVISION have announced the first major reconstruction of their roster ahead of the 2024 VCT season, involving three members who will each serve in a different capacity while continuing their association with the organization.
Tomoaki "crow" Maruoka will assume the role of the new playing coach, while Tenta "TENNN" Asai and coach Hibiki "XQQ" Motoyama will shift their focus toward content creation moving forward.
"I have decided to move into the role of playing coach," crow said in a press release regarding his transition. "This is a new challenge for me, and I anticipate going through some trial and error, but I hope to pass on the experience and skills I have acquired over my long period as a player and develop strong players. I look forward to your continued support."
ALSO READ: Crest Gaming Zst add Moothie and HYUNMIN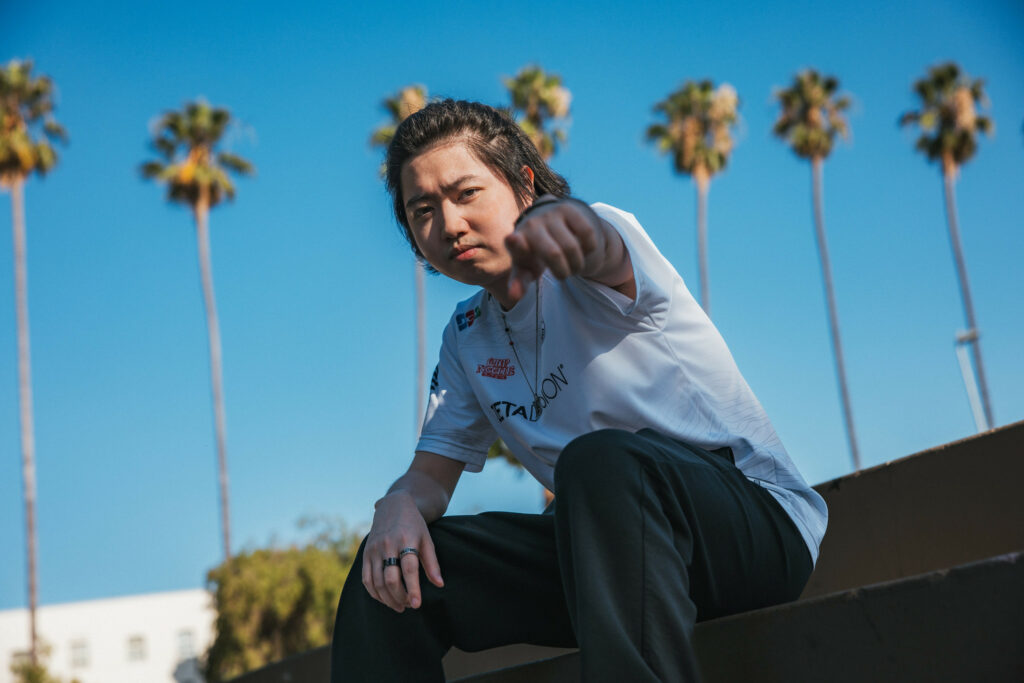 On the other side, TENNN and XQQ looked back on their journey with ZETA DIVISION over the previous two seasons, expressing gratitude to all the members and fans of the team for their support and hoping for continued support in their new role as content creators. However, both members also expressed their intentions to return to competitive play in the foreseeable future.
The move marks the end of crow's 39-month stint as a player for ZETA DIVISION (formerly Absolute JUPITER). The 25-year-old made a switch from Counter-Strike along with the team around the time of the game's release, while XQQ became a part of the team shortly thereafter at the end of 2020.
As the leading Japanese representation on the global stage, ZETA wrapped up their time with crow and XQQ with five international appearances throughout the past three years and a memorable third-place finish in Reykjavík following the arrival of TENNN for the 2022 season.
The team most recently secured a victory in the Pacific Last Chance Qualifier, earning them a trip to Los Angeles. However, ZETA DIVISION could not reproduce the caliber of play they demonstrated in the Pacific when faced with some of the world's top teams, especially given they were grouped with tournament favorites FNATIC and NRG Esports in what was deemed the Group of Death.
Shortly after their return to Japan, ZETA DIVISION announced that they are on the lookout for new members, including players, coaches, and analysts, to join the team. Furthermore, a position for a Japanese-English translator has also been listed in the recruitment, indicating the potential inclusion of a new member from outside of Japan.
The restructuring phase still has a long way to go, with the team still having four players on their books whose futures are yet to be decided. Meanwhile, it has been confirmed that ZETA DIVISION will participate in Red Bull Home Ground Tokyo, scheduled for November 3-5. This suggests that we will gain insight into at least the starting five that ZETA plan to field before the event date.
Further changes are anticipated in the roster of ZETA DIVISION, which currently looks as follows:
🇯🇵 Koji "Laz" Ushida
🇯🇵 Yuma "Dep" Hashimoto
🇯🇵 Shota "SugarZ3ro" Watanabe
🇯🇵 Ryo "barce" Takebayashi
🇯🇵 Yuya "JUNiOR" Sawada (Coach)
🇯🇵 Tomoaki "crow" Maruoka (Playing coach)
🇯🇵 Syuhei "gya9" Takasaki (Analyst)
---
For more insights on the Asian VALORANT scene and upcoming content like this, be sure to like and follow VALO2ASIA on Facebook, Twitter & Instagram.
---
Cover photo courtesy of ZETA DIVISION