Rare Atom has incorporated the former Shadow Corporation trio into their ranks to strengthen their team before the new season commences.
CHINA – Rare Atom have expanded beyond their borders by signing three South Korean members formerly part of Shadow Corporation, namely Park "stew" Young-chan, Chae "yoman" Young-mun, and Ma "ValAnalysis" Hyun-sung.
This move comes on the heels of Rare Atom's performance in the Preliminary Stage of the VALORANT Champions China Qualifier where they found themselves at the bottom of the standings, falling short to Dragon Ranger Gaming, Monarch Effect, and Invincible Gaming. The team will be hoping to end the year on a high note by bringing together a mix of youth and experienced Chinese-Korean talents into their ranks.
ALSO READ: STYRON open to offers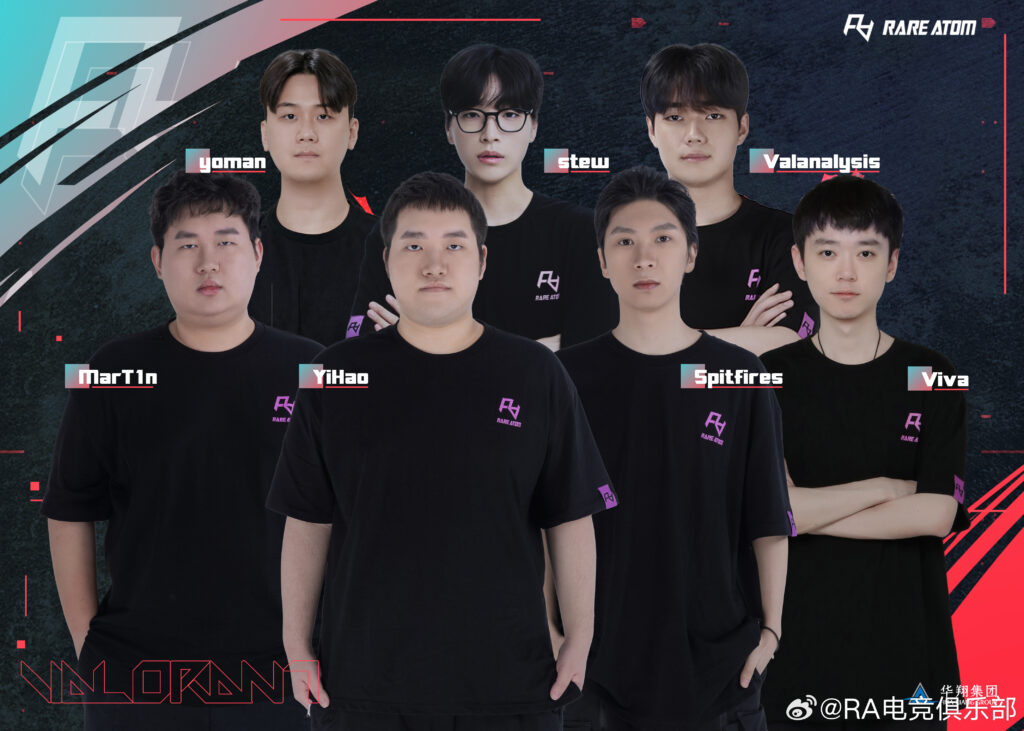 stew and yoman link up with Rare Atom after spending the VCT 2023 season with the Gwangju-based Shadow Corporation. The duo makes the jump to the Chinese circuit on the back of solid appearances in the Challengers Korea circuit, concluding the two Splits in 4th and 5-6th place, respectively.
Shadow Corporation's first Split saw a surprising turn of events, with the team securing a first-place finish in the regular season, surpassing teams like Dplus, Rio Company, and Maru Gaming. Stew and yoman significantly contributed to this success, with a team-leading average VLR rating of 1.19 and 1.11, respectively.
Head coach ValAnalysis rounds up the completed lineup. Formerly known for his time as an analyst for Shadow Corporation, ValAnalysis is set to take on a more substantial role, advancing from his earlier responsibilities on the Korean side. 
The Korean trio will be joining forces with four Chinese players, among whom two have previously competed at the top-tier level in Asian Counter-Strike. Ran "Viva" Lifan, a former player for CyberZen, 5POWER, and Invictus Gaming, previously competed in a number of Asian RMRs as well as StarSeries & i-League Seasons 6 and 8. He will assume the role of an Initiator alongside yoman in Rare Atom's rotating six-player lineup, 
Zhuo "MarT1n" Zhengjie previously represented Wings Up Gaming CS in the 2021-22 season. The 23-year-old was part of an era that propelled Wings Up to be one of China's top heavy-hitters, gaining notable victories against Evil Geniuses White and Shahar "flameZ" Shushan's OG during the ESL Challenger at DreamHack Melbourne 2022.
In the meantime, Chen "YiHao" Yihao, who had a substantial tenure with the now-defunct KONE (Suning Gaming) team, will be stepping into the role of a Controller. Lastly, "Spitfires" will try to make a name for himself in the position of a Flex player.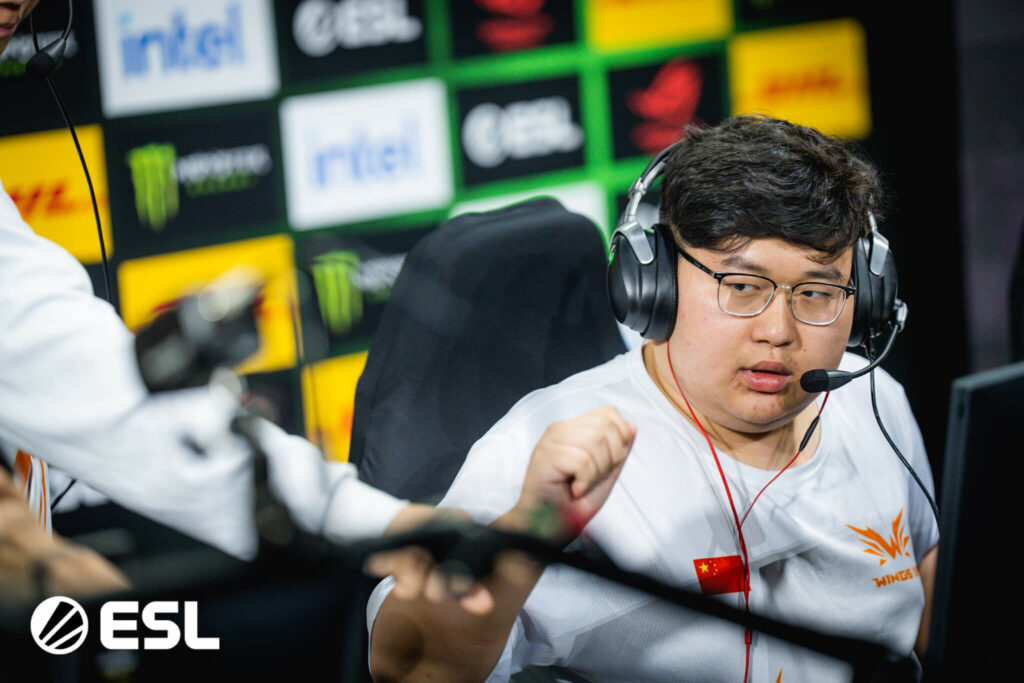 As Rare Atom integrate their new team members, they will also be competing in the Huya Fearless Cup All-Star Invitational (虎牙无畏杯全明星邀请赛). The team has kicked off the tournament with a solid performance, defeating NTER 2-0 in their opening match, with stew stealing the show as the MVP, boasting 277 ACS. The tournament features a line-up of notable teams, including Team Weibo, NTER, 4AM, Royal Never Give Up, and TYLOO.
With the inclusion of the Korean players and coach, Rare Atom will have six players and a coach under contract:
🇨🇳 Zhuo "MarT1n" Zhengjie
🇨🇳 Ran "Viva" Lifan
🇨🇳 Chen "YiHao" Yihao
🇨🇳 "Spitfires"
🇰🇷 Park "stew" Young-chan
🇰🇷 Chae "yoman" Young-mun
🇰🇷 Ma "ValAnalysis" Hyun-sung (Head coach)
---
For more insights on the Asian VALORANT scene and upcoming content like this, be sure to like and follow VALO2ASIA on Facebook, Twitter & Instagram.
---
Cover photo courtesy of Rare Atom