To mark the beginning of the VCT Pacific league, the Philippine branch of Riot Games organized a kickoff night in Mandaluyong City last Friday, as seven players get ready to represent the country in Seoul starting this Saturday.
PHILIPPINES – Riot Games launched the VCT Pacific League 2023 with a regional kickoff event on Friday, March 17, at The Podium Hall, Mandaluyong City, Philippines. Drawing hundreds from the Filipino VALORANT community, it was mainly a premiere for the VCT Pacific championship leg, which will start on March 25 and run until May 28 in Seoul, South Korea.
The launch indicates Riot Games' commitment to bolstering its footprint in the Philippines and the Asia Pacific region. Through its incorporation of Japan, South Asia, and India, the company has witnessed significant growth and expansion beyond Southeast Asia.
ALSO READ: Venue and schedule for Masters Tokyo announced; tickets go on sale March 24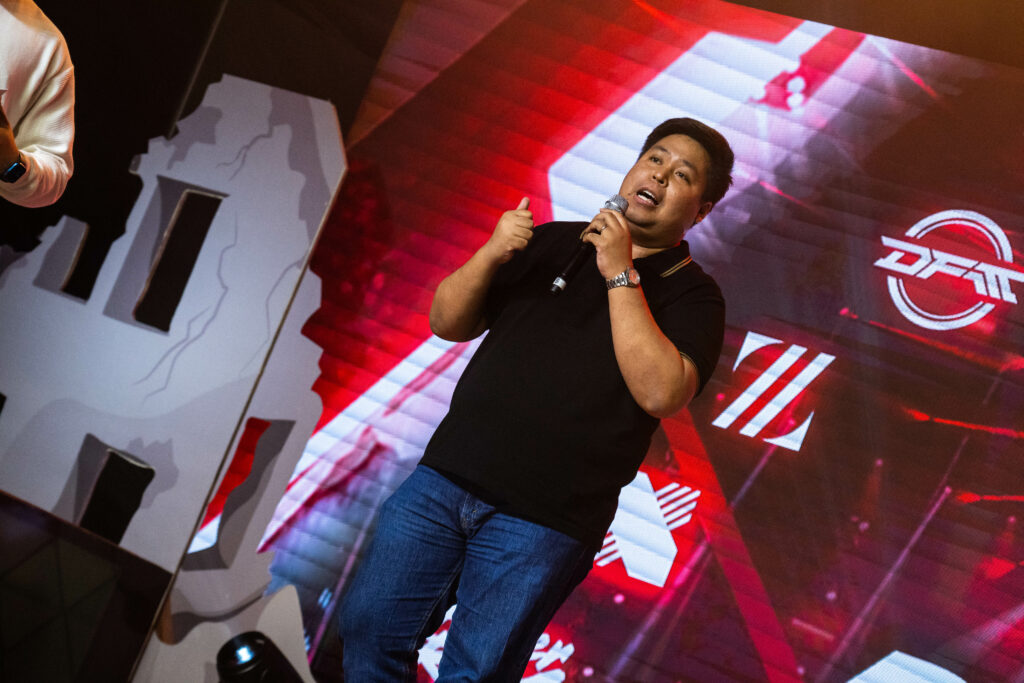 Joel Guzman, Country Manager of Riot Games Philippines, said: "The Filipino community is one of the biggest and most passionate VALORANT communities in the region. The start of this new competitive league in the Philippines is a natural step for our continued expansion in APAC, having already established a strong and growing presence in the region. We are committed to creating hyper-local experiences in the region, tailored to meet the needs of their passionate VALORANT players."
The VCT Pacific tournament is anticipated to be an exciting event as fans passionately rally behind the Philippines' Team Secret, who are presently gearing up for the global stage in Seoul. The team's roster will consist of Jessie Cristy "JessieVash" Cuyco, Jayvee "DubsteP" Paguirigan, Jim "BORKUM" Timbreza, Jeremy "Jremy" Cabrera, and Adrian "invy" Reyes, accompanied by Singaporean reserve Lionel "lenne" Lim You Xiang and American coach Evan "Warbirds" Orzem.
Team Secret proved to be the one to look out for after they displayed a monumental upset against EMEA's Team Liquid, 2-0, in the VCT LOCK//IN tournament in Sao Paulo, Brazil, last February.
The inaugural VCT Pacific title and prize pool of US$250,000 will also feature a diverse range of competitors, such as the Indonesian team Rex Regum Qeon, which has two Filipino players in their roster, along with DetonatioN FocusMe, PRX, DRX, Gen.G, Global Esports, RRQ, T1, Talon Esports, and ZETA DIVISION. Filipinos make up 14 percent (7) of the competition's player base, third in line next to Japan (8), and hosts South Korea (18). 
The VCT Pacific is part of the new VCT structure, which includes three international leagues designed to offer teams a new path to qualify for top-level global tournaments. The league will kick off with an eight-week League Play that will use a single round-robin format with best-of-three matches. From there, six qualifying teams will advance to the playoffs, where they will compete in double-elimination rounds using the best-of-three format. The semi-finals and grand finals will be played using a best-of-five format.
Teams that finish in the top three of VCT Pacific will earn a spot in the VCT Masters in June, where they will compete against the top teams from other international leagues in Americas and EMEA, as well as China. Moreover, these teams will also qualify for VCT Champions in August, where they will vie for the title of VALORANT World Champion.
---
For more insights on the Asian VALORANT scene and upcoming content like this, be sure to like and follow VALO2ASIA on Facebook, Twitter & Instagram.
---