To keep you in the loop, VALO2ASIA has put together a comprehensive list of the latest roster for all the ten VCL South Asia Split 1 teams.
INDIA – The first split of VCL South Asia is currently underway, with ten teams vying for a share of the US$140,000 prize pool and a chance to secure the sole VCT Pacific Ascension spot for the South Asian region. Seven invited teams and three qualified teams make up the competing roster.
This league is expected to deliver thrilling gameplay and intriguing SA narratives, as some teams have brought in imports from beyond the South Asia region. The following are the complete rosters of all the teams participating in VCL South Asia Split 1:
---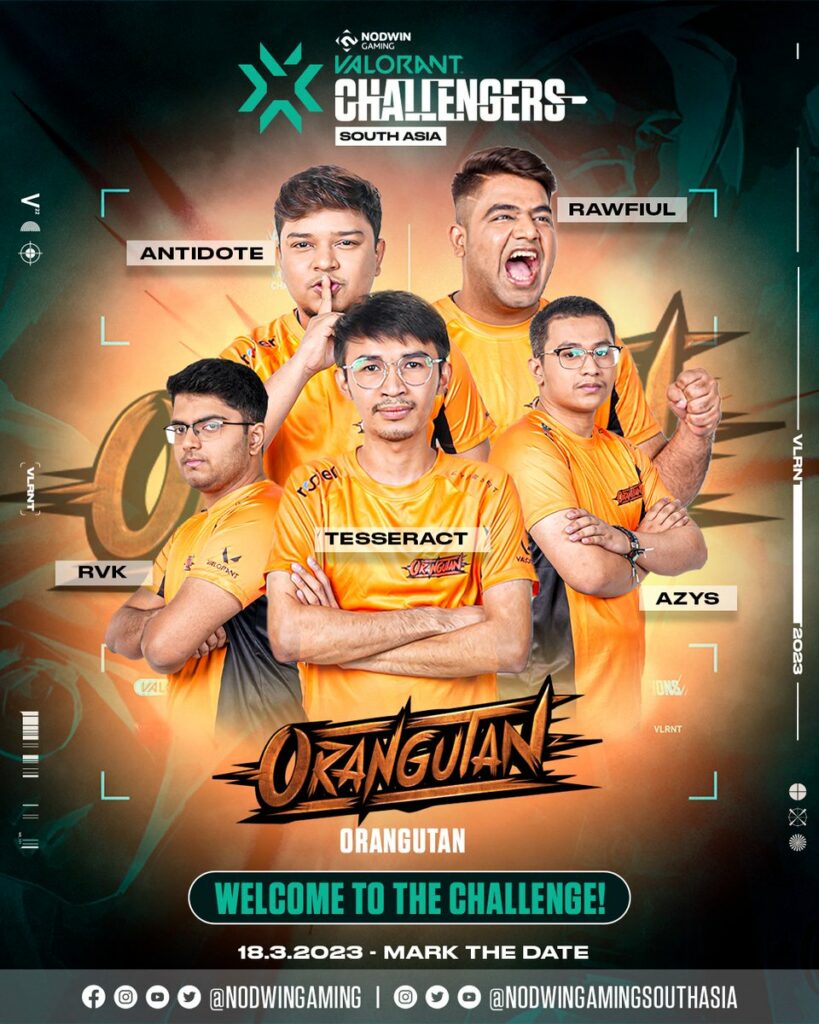 Orangutan
🇮🇳 Sabyasachi "Antidote" Bose
🇮🇳 Akram "Rawfiul" Virani
🇮🇳 Rishi "RvK" Vijayakumar
🇵🇭 Jm "tesseract" Ignacio
🇵🇭 Azis "azys" Nandang
🇲🇾 Mathanraj "theDoctorr" Munisparan (Coach)
🇸🇬 Felipe "skyeSG" Lim (Analyst)
---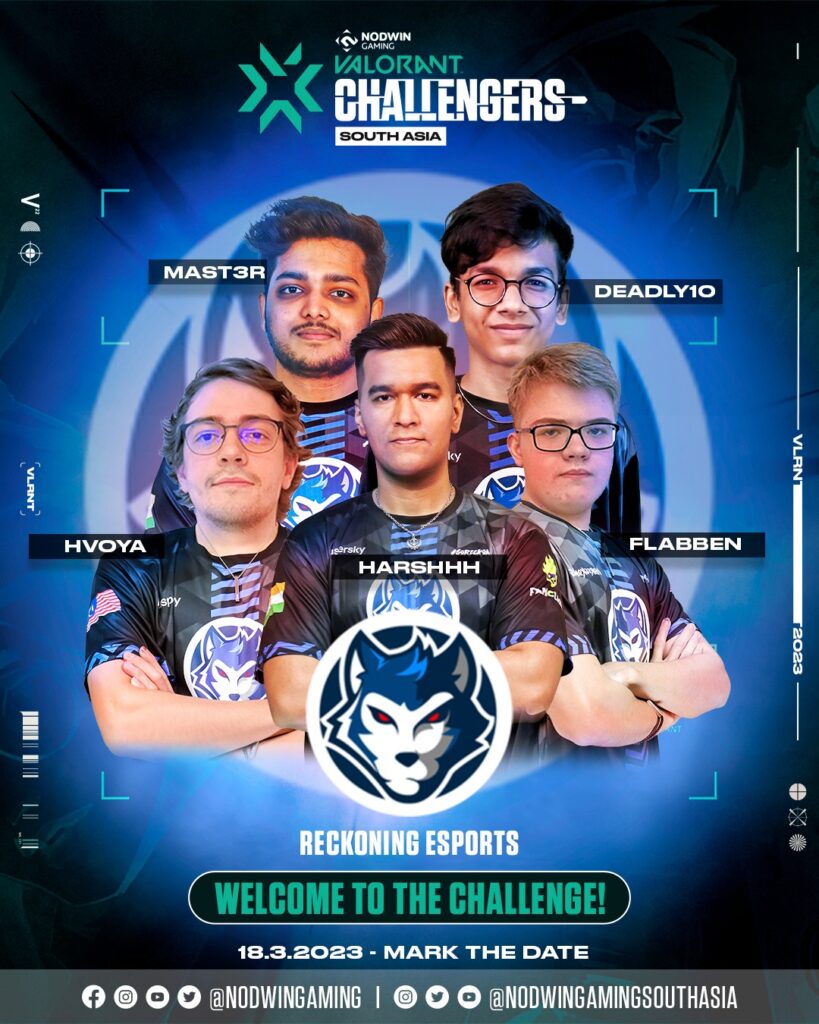 Reckoning Esports
🇮🇳 Harsh "Harshhh" Arora
🇮🇳 Saksham "Deadly10" Aurangabadkar
🇮🇳 Varun "Mast3r" Menon
🇷🇺 Daniil "flabben" Merzlyakov
🇷🇺 Aleksandr "hvoya" Eremin
🇷🇺 Evgeny "esavgabiN" Savgabin (Coach)
🇮🇳 Kinjal "Kilobyte" Biswas (Asst. coach)
---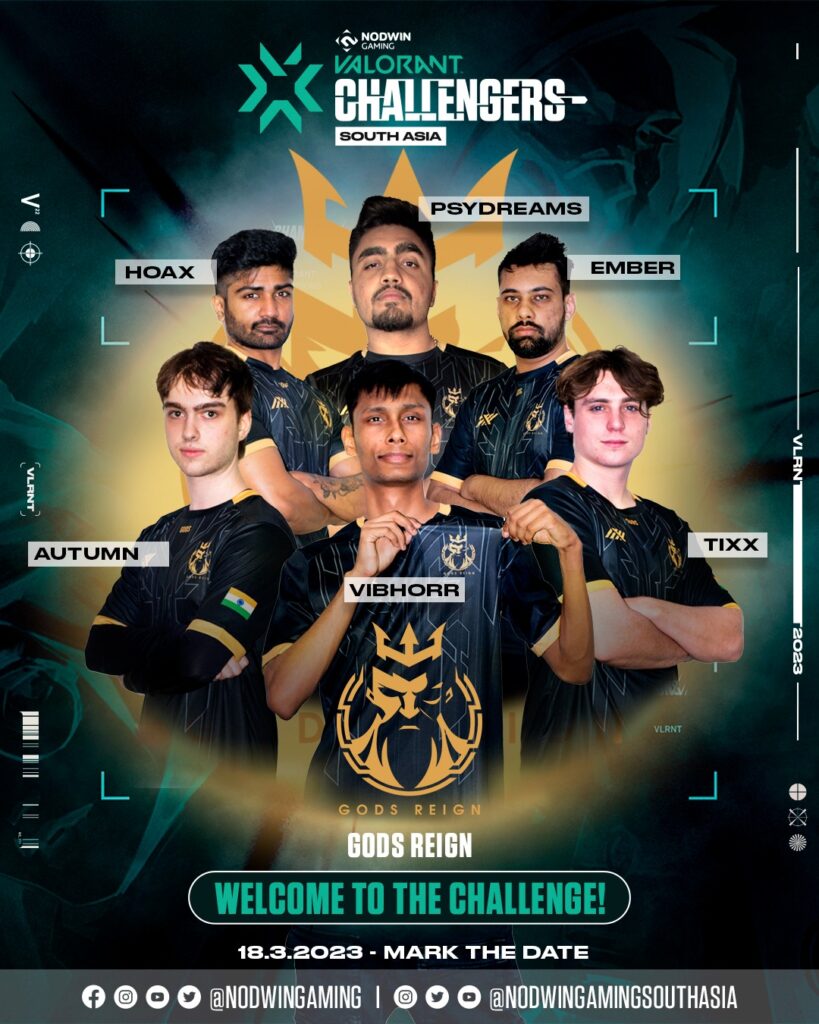 Gods Reign
🇮🇳 Vibhor "Vibhor" Vaid
🇮🇳 Garvit "Ember" Nehra
🇮🇳 Aman "Hoax" Yadav
🇦🇺 Nick "tixx" Quinn
🇦🇺 Kale "autumn" Dunne
🇮🇳 Abhisek "GodspeedxD" Bajaj (Coach)
---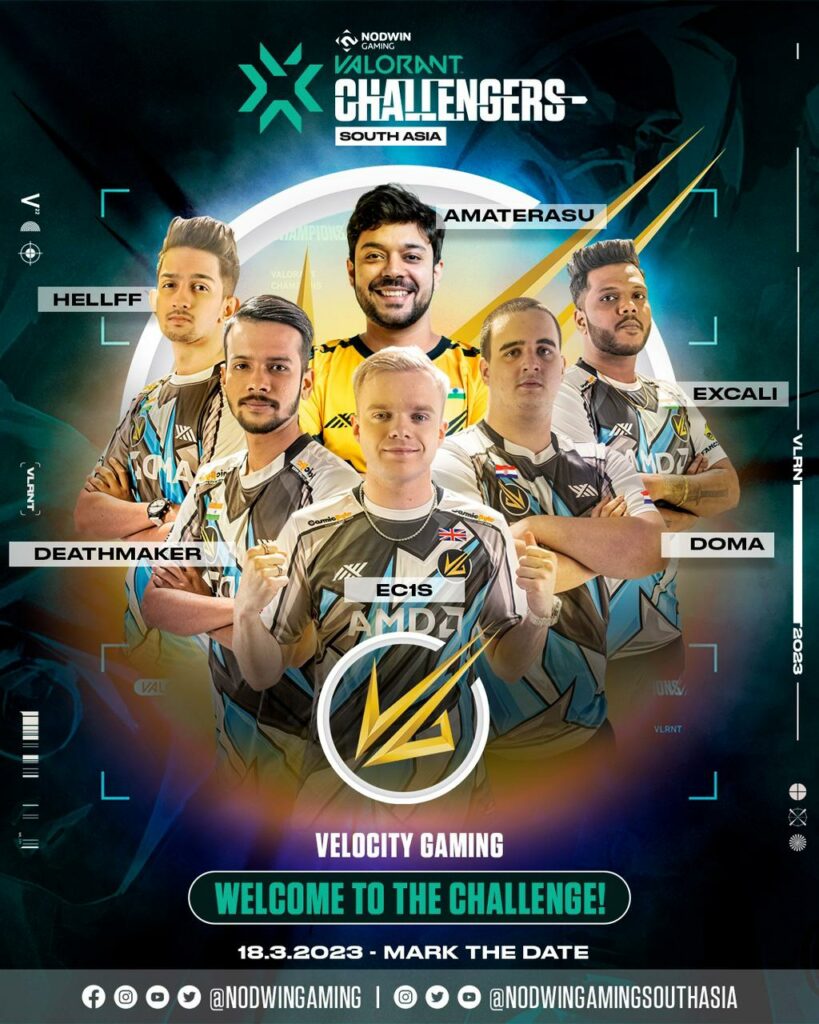 Velocity Gaming
🇮🇳 Sagnik "Hellff" Roy
🇮🇳 Debanjan "DEATHMAKER" Das
🇮🇳 Karan "Excali" Mhaswadkar
🇭🇷 Domagoj "Doma" Fancev
🇬🇧 Adam "ec1s" Eccles
🇮🇳 Anuj "Amaterasu" Sharma
🇷🇸 David "Dav" Miljanić (Coach)
---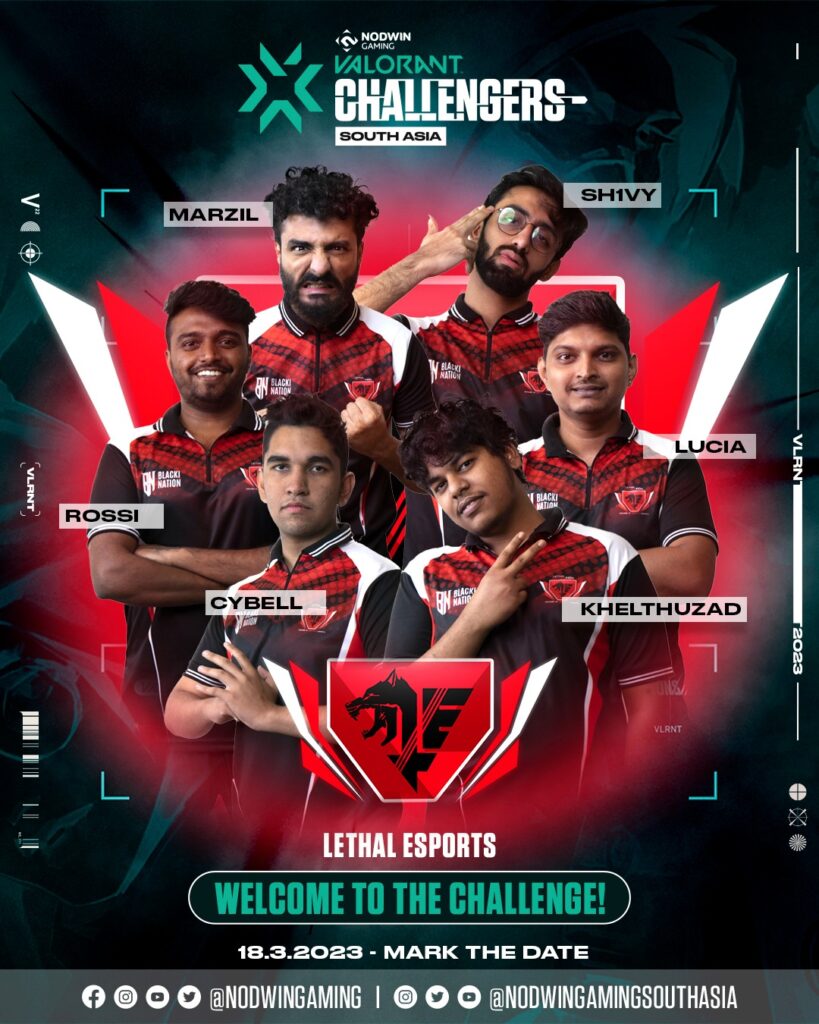 Lethal Esports
🇮🇳 Agneya "Marzil" Koushik
🇮🇳 Shivam "sh1vy" Ajmani
🇮🇳 Shahul "khelthuzad" Hameed
🇮🇳 Anil "LuciA" Kumar
🇮🇳 Kiran "Rossi" Rossi
🇮🇳 "Cybell"
---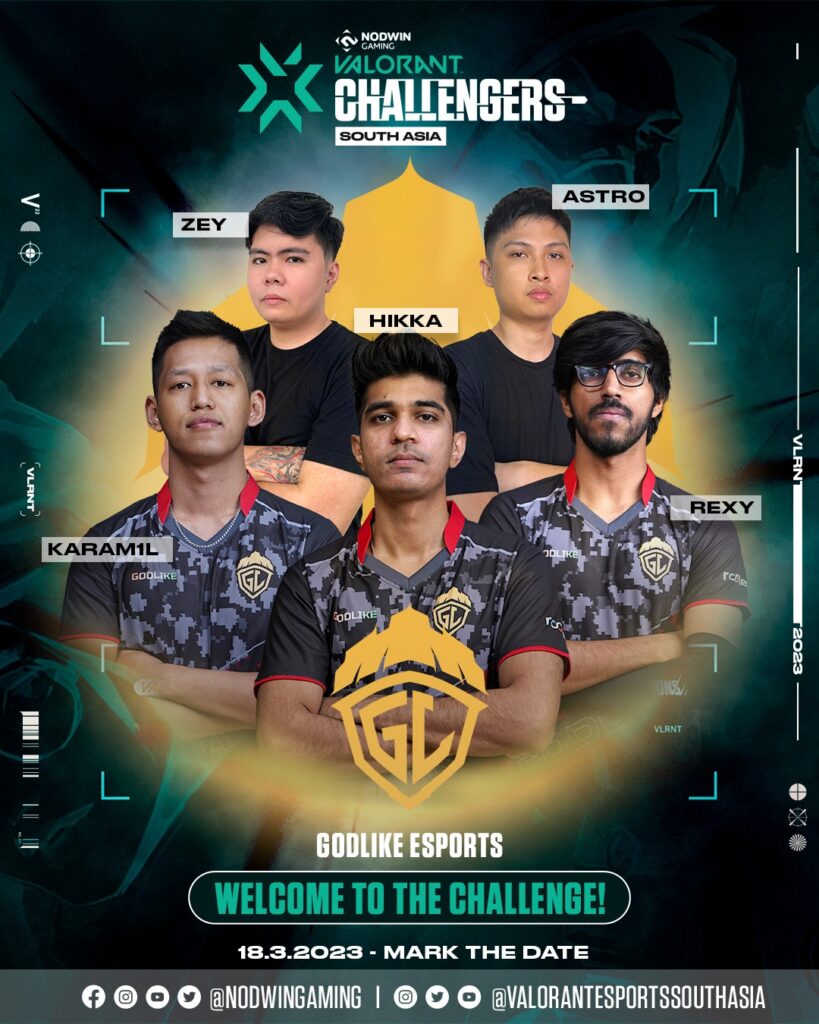 GodLike Esports
🇮🇳 Tejas "Rexy" Kotian
🇮🇳 Norbu "Karam1L" Tsering
🇱🇰 Shakir "hikkA" Razak
🇵🇭 Jude Patrick "Zey" Gunhuran
🇵🇭 Franz "Astro" del Rosario
---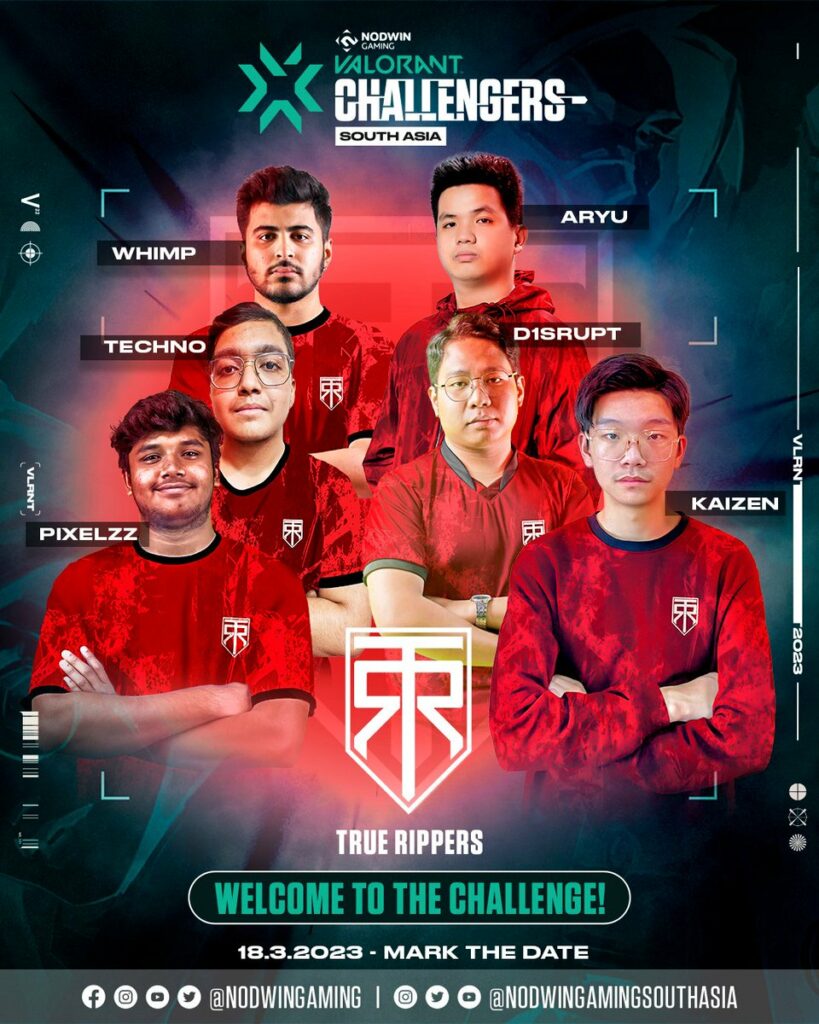 True Rippers Esports
🇮🇳 Aditya "Pixelzz" Gulhane
🇮🇳 Saaransh "Whimp" Dang
🇮🇳 Shravana "Techno" Kumar Sahoo
🇵🇭 Philip "Aryu" Vergara
🇵🇭 Nereus "d1srupt" Lico
🇮🇳 "Kaizen"
🇵🇭 Francis "Rabbet" Buñag (Coach)
---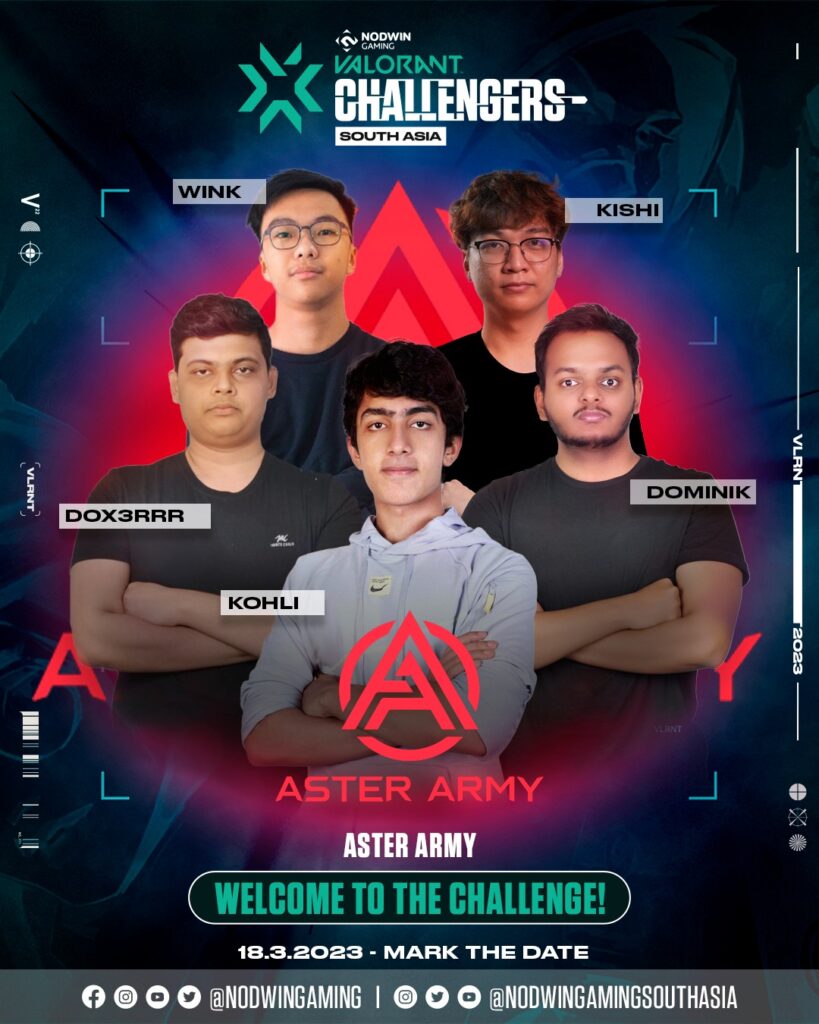 Aster Army
🇮🇳 Pranav "Kohliii" Kohli
🇮🇳 Soumyadeep "DOXZ3R" Dey
🇮🇳 Rushikesh "DominiK" Khedkar
🇻🇳 Ngô "Kishi" Huy
🇸🇬 "wink"
🇮🇳 Lakshya "Vandelak" Singh (Coach)
---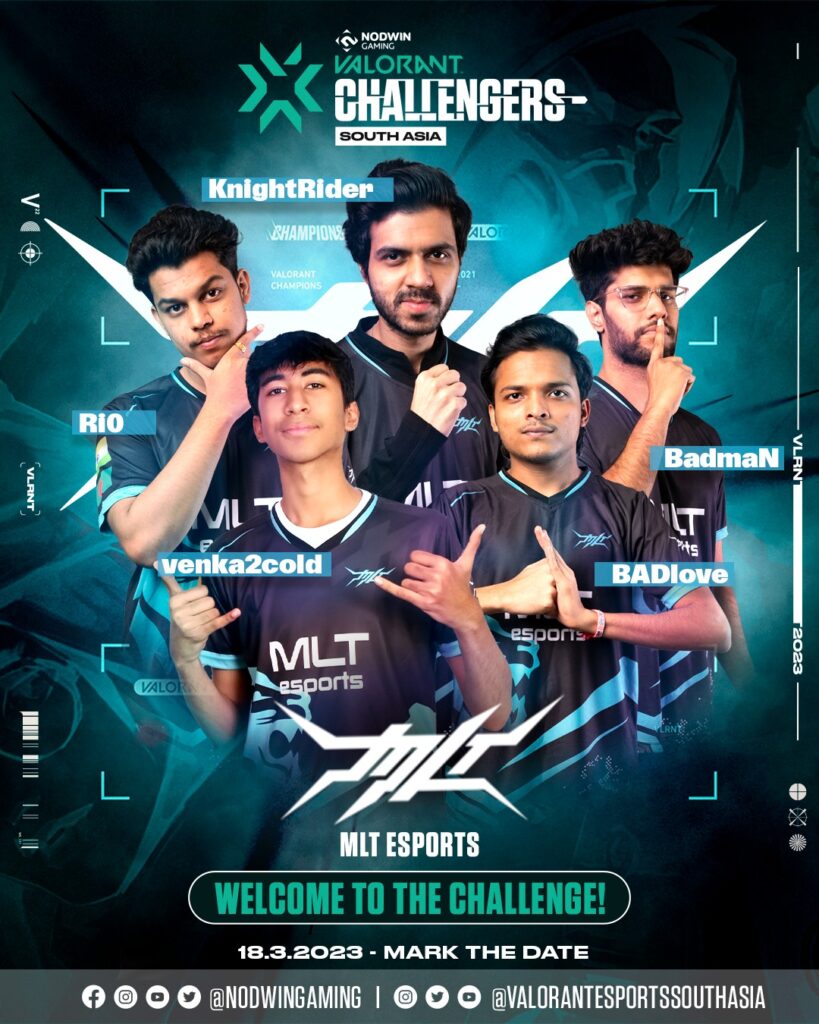 MLT Esports
🇮🇳 Atharv "Rio" Ahire
🇮🇳 Venkatesh "Venka" Sharma
🇮🇳 Saharyar "BadmaN" Shaikh
🇮🇳 Jay "BADlove" Patil
🇮🇳 Abhay "KnightRider" Mulchandani
🇮🇳 Kunal "AKG" Ghai (Coach)
---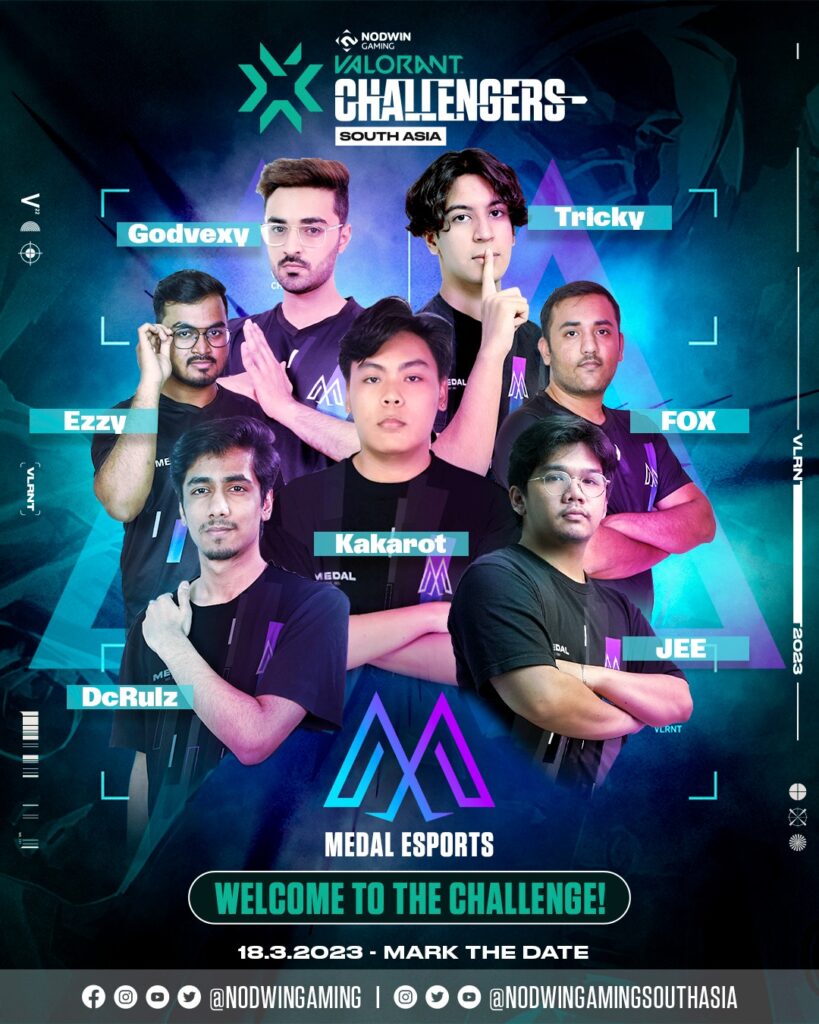 Medal Esports
🇮🇳 Rishabh "Ezzy" Gupta
🇮🇳 Tanmay "FOX" Verma
🇮🇳 Sameer "godvexy" Sharma
🇮🇳 Prish "Tricky" Valvani
🇮🇳 Daivik "DcRulz" Chauhan
🇵🇭 Emmanuel "jEEE" Buenavidez
🇵🇭 Oscar "Kakarot" Jr.
🇮🇳 Vikrant "Hacker" Pujari (Coach)
---
For more insights on the Asian VALORANT scene and upcoming content like this, be sure to like and follow VALO2ASIA on Facebook, Twitter & Instagram.
---
Cover photo courtesy of NODWIN Gaming