Passengers travelling through Incheon International Airport (ICN) can now head to the Riot Games gaming experience zone to kill some time while waiting for flights by playing a few games of LoL or VALORANT.
SOUTH KOREA – In partnership with Incheon International Airport Corporation, the Korean branch of Riot Games has launched a gaming experience zone at Incheon International Airport in South Korea.
Located about 40 kilometers west of the country's capital Seoul, Incheon Airport is considered one of the largest and busiest airports in the world. The zone showcases a range of Riot Games' game titles, such as League of Legends and VALORANT, for game enthusiasts as well as those less acquainted with gaming culture while waiting for flights. 
ALSO READ: VCT LOCK//IN Brazil to feature live audience for all matches; announce ticket sale dates
The state-of-the-art experience zone is located at Incheon Airport Terminal 1's duty-free zone near Gate 30, and it is divided into three sections: an exhibition zone featuring a collaboration of Korean culture and Riot Games' content, a media zone where users can watch esports matches, and a photo zone. There, visitors can find life-size sculptures of some of the most popular characters from the games like League champion Ahri and VALORANT agent Jett.
Not only do airport passengers can play LoL and VALORANT there to kill some time while waiting for flights, but they can also win some free swag and prizes by participating in mini-challenges such as VALORANT aim training.
"We will provide a gamers' lounge where visitors can enjoy Riot Games' games and other entertainment such as Esports," CEO of Riot Games Korea Jo Hyuk-jin, spoke in a statement during the signing ceremony in June. "We hope to bring more people closer to Riot Games' content and experience through this opportunity."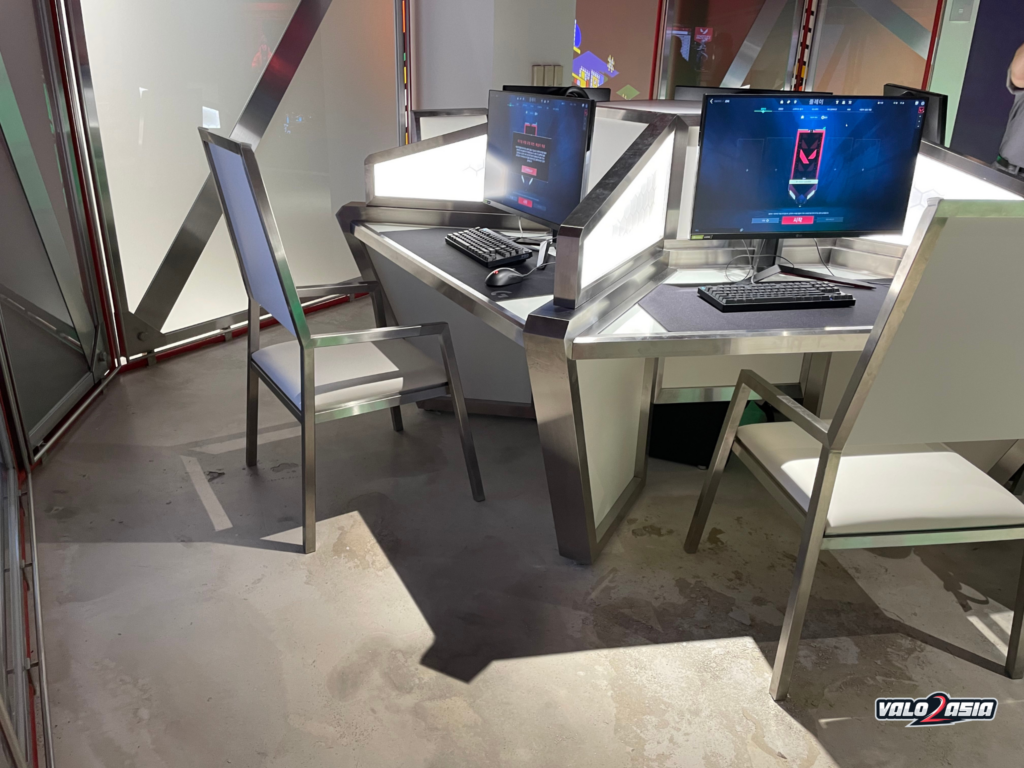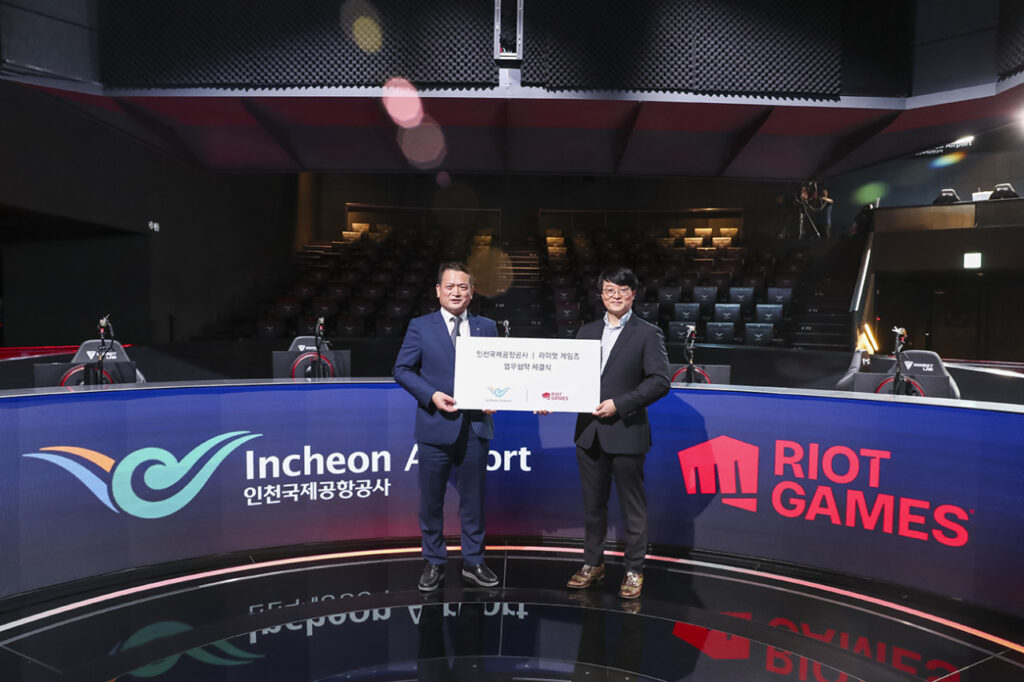 ---
For more insights on the Asian VALORANT scene and upcoming content like this, be sure to like and follow VALO2ASIA on Facebook, Twitter & Instagram.
---
Cover photo courtesy of VALORANT Esports/Riot Games