The OFF//SEASON shuffle continues, and the next move sees Yoo "Moothie" Seung-woo head back to Japan to join Hokkaido-based NORTHEPTION.
JAPAN – NORTHEPTION have refilled their ranks with the signing of former Cloud9 Korea and CNJ Esports player Yoo "Moothie" Seung-woo, the organization announced on Wednesday. In addition, "kurozooted" will join the team on loan from REIGNITE for the Riot Games ONE Pro Invitational Online.
This is not Moothie's first time playing for a Japanese-Korean mix lineup, as the player previously competed for Lag Gaming in the 2021 VCT Japan Stage One and Two alongside compatriot Park "Bazzi" Jun-ki. With NORTHEPTION, he will look to make it to the VCT Ascension league as the team works their way through the regional VCT Japan in the upcoming season.
ALSO READ: Riot Games launches experience zone at Incheon Airport in South Korea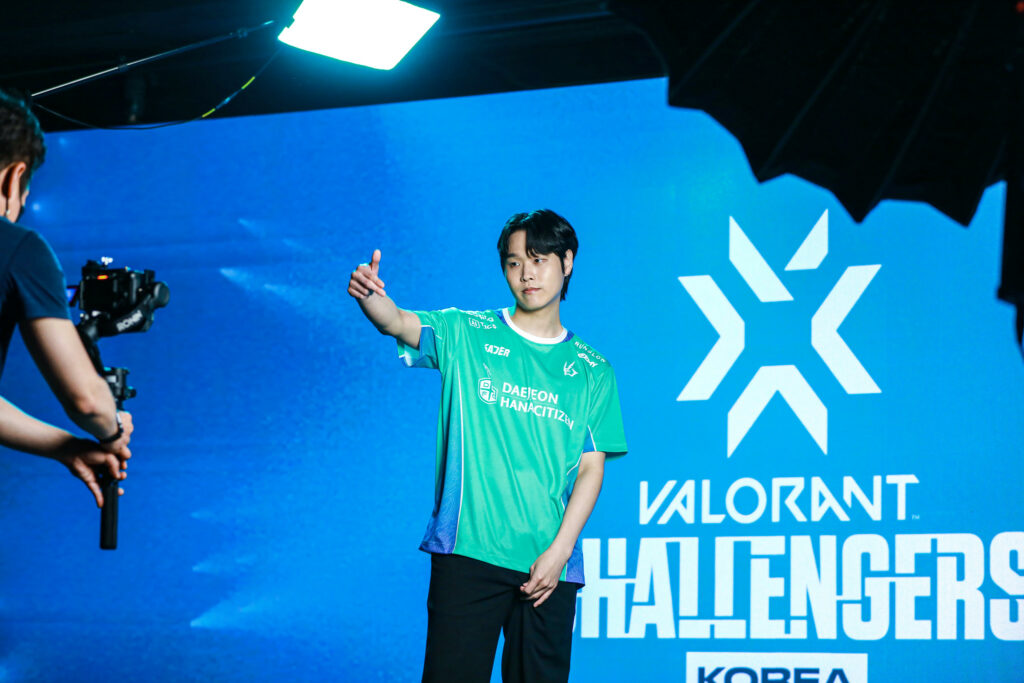 Moothie found his way back to the Japanese circuit after spending the 2022 season with Daejon-based CNJ Esports over a five-month time span that saw him help the team qualify for the group stage of VCT Korea Stage 2 Challengers. Since joining the team, Moothie has been on a strong show of form, racking up 250 ACS (1.26 VLR rating) over 717 rounds at the aforementioned event. Following this, the 24-year-old's tenure with CNJ would come to an end as he sought a new organization to represent and "conquer 2023".
Going back to his first year of VALORANT, the former professional Apex Legends player first made his transition to VALORANT when he joined Cloud9 Korea to play alongside some of Korea's notable names such as Byung-chul "BuZz" Yu, Park "Bazzi" Jun-ki, and Byeon "Munchkin" Sang-beom—all of whom will compete in next year's exclusive VCT Pacific league with DRX, Global Esports, and T1, respectively. 
Post-Cloud9 Korea, Moothie joined teams such as aNg DarkHorse, Japan-based Lag Gaming, ESportsConnected, and ultimately CNJ Esports, with one of his most notable finishes being a semi-finalist at First Strike Korea with the former.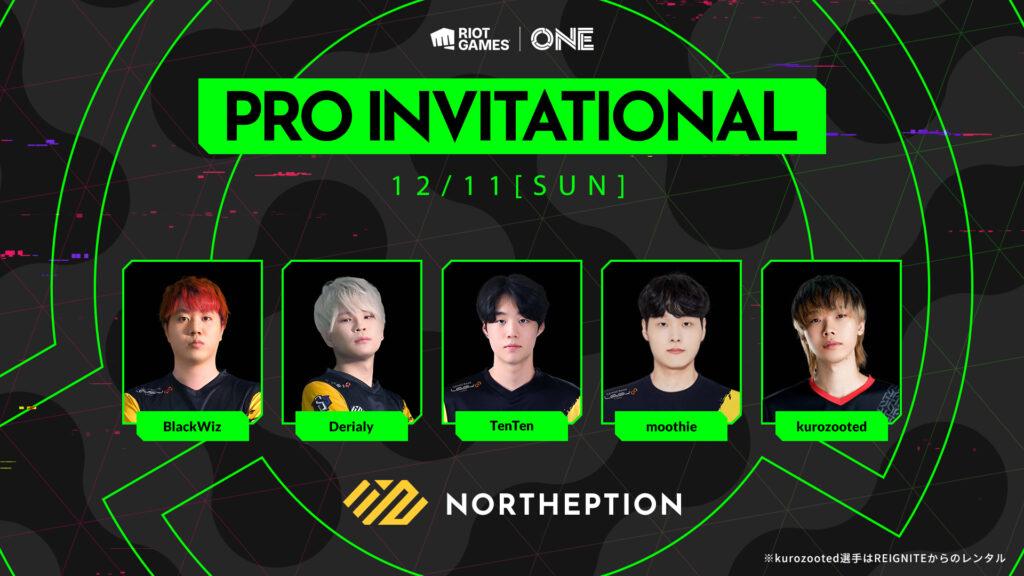 Most recently, NORTHEPTION made headlines with the addition of Kim "Meteor" Tae-O's younger brother, "TenTen", and Korean coach import Jeong "Jaemin" Jae-min. The team's first outing with the new lineup will see them take on FAV Gaming on the second day of the Riot Games ONE Pro Invitational Online on December 11 at 6:00 PM SGT (UTC+8).
With the additions of Moothie and kurozooted, NORTHEPTION's majority-Japanese roster looks as follows:
🇯🇵 Kohei "BlackWiz" Mikami
🇯🇵 Daichi "Derialy" Doi
🇯🇵 "kurozooted" (On loan from REIGNITE for Riot Games ONE Pro Invitational Online)
🇰🇷 "TenTen"
🇰🇷 Yoo "Moothie" Seung-woo
🇰🇷 Jeong "Jaemin" Jae-min (Coach)
---
For more insights on the Asian VALORANT scene and upcoming content like this, be sure to like and follow VALO2ASIA on Facebook, Twitter & Instagram.
---
Cover photo courtesy of VALORANT Esports Korea