Rex Rexum Qeon is reportedly in the process of putting together a new roster of either Filipino or Thai roster after parting ways with its Indonesian squad. 
Rex Requm Qeon (RRQ) have announced the disbandment of the roster around Yulius "Nextjacks". The former Point Blank legend, along with Adrian "adrnking" Setiawan, Amario "taLenT" Bochem, Dave "maestro" Christopher, and coach Andrew "bali" Joseph have parted ways with the organization.
"It's unexpected that the start of December will be the ending of RRQ's Valorant division. This day we part with the whole crew of RRQ Valorant, Nextjacks, taLent, maestro, adrnking, and coach bali. Thank you all for the dedication and efforts with RRQ thus far. We hope you find success in the future and can collaborate at another time. Farewell, brothers" the official announcement reads. 
RRQ first appeared on the radar in August 2020 after transitioning their Point Blank division, RRQ Endeavour, and introducing former Recca Esports CS:GO player Albert "Frostmisty" Giovanni to the VALORANT lineup.
The 2017 Point Blank International Championship winning roster garnered a reputation as one of Indonesia's top ten teams but seldom faced non-Indonesian opponents. RRQ's lone outing outside of Indonesia over the course of 15 months was in September 2020 at the EPULZE Royal SEA Cup, when they lost two games and drew one.
ALSO READ: VALO2ASIA Presents: Asian Teams Preview for VALORANT Champions 2021
After multiple changes to the team, which left the roster with two of its original signings from last year, Nextjacks and taLent, RRQ saw initial success in the VCT Stage 3 Challengers 3 Playoffs. They found their way to the grand final by defeating the likes of NXLG Academy, Langit9, MORPH Impact, and BEAST to finish second behind BOOM Esports.
RRQ Endeavour's final appearance with the organization was at Ligagame's VALORANT Arena Showdown in mid-November. They placed fourth after being eliminated by ONIC Esports and BEAST in the lower bracket.
The release means the following players are now without an organization to represent:
🇮🇩 Adrian "adrnking" Setiawan
🇮🇩 Yulius "Nextjacks"
🇮🇩 Amario "taLenT" Bochem
🇮🇩 Dave "maestro" Christopher
🇮🇩 Andrew "bali" Joseph (Coach)
RRQ set sights on Filipino / Thai roster
Rex Regum Qeon is reportedly considering going down the international route and is still in the process of evaluating its options in either the Philippines or Thailand. According to multiple sources, the players who will be signed for the Filipino roster will be determined by the results of the tryouts. Prior to this, RRQ has already expanded to the Philippines market in March of this year by establishing a League of Legends: Wild Rift roster. 
Meanwhile, RRQ has also set its foot in Thailand since 2018 with the formation of RRQ Black Forest (AOV) and RRQ Athena (PUBG Mobile). The latter squad, RRQ Athena PUBGM, has had a lot of success on the international stage. Among the accomplishments were winning the US$600,000 PUBG Mobile Star Challenge 2018 and the PMCO Fall Split: SEA Championship. Prior to RRQ Athena's disbandment in February, they had accumulated approximately US$562,515 of total winnings in less than four years. However, owing to a regulation forbidding two teams in the competitive PUBGM scene, the RRQ Thai PUBGM roster fully folded in September.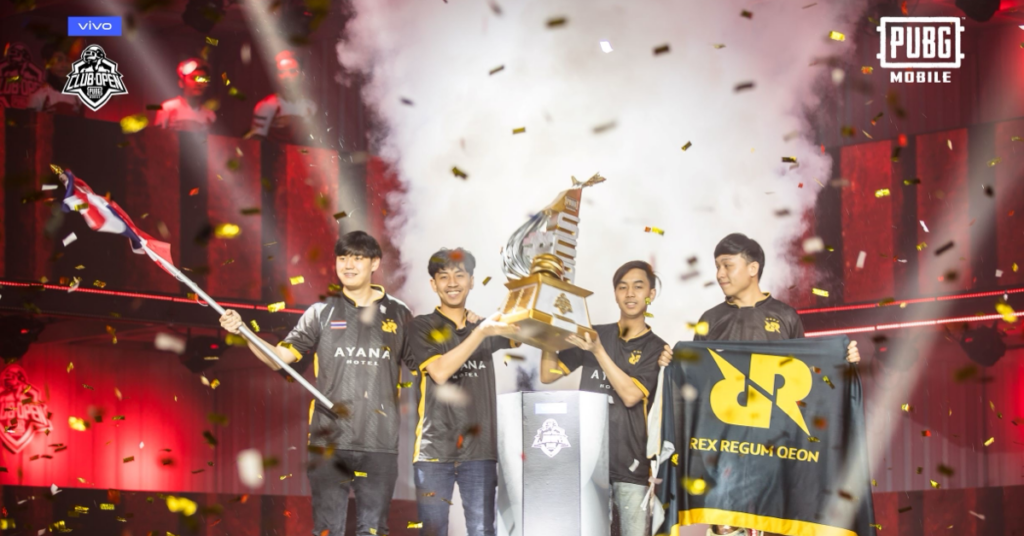 On November 23rd, the Thai branch of RRQ announced the "RRQ SMITHY VALORANT tournament", a two-stage competition with a THB23,000 prize pool, with the winner earning a portion of the prize pool and "a chance to join RRQ Thailand".
However, it is likely that RRQ would only field one team as per VALORANT Champions Tour Concurrent Ownership policy, prohibiting ownership or control of, or undue influence over, more than one team that competes in VALORANT Champions Tour, except for female teams as the secondary team, as seen in Cloud9 Blue and Cloud9 White, and other cases.
If the rumored move comes to fruition, one of Indonesia's biggest esports organizations would have a different flag going forward in VALORANT.
---
For more insights on the Asian VALORANT scene and upcoming content like this, be sure to like and follow VALO2ASIA on Facebook, Twitter & Instagram.
---
Cover photo courtesy of Rex Regum Qeon