Eroll Jule "EJAY" Delfin sums up the team's determination and spirit with a bold statement, "We're going to win Brazil with the power of friendship. VAMOS!"
INDONESIA – In the latest episode of the "Meet the Pacific Teams" series, VALORANT Esports puts the spotlight on Indonesian-Filipino team Rex Regum Qeon (RRQ). To begin the episode, RRQ VALORANT expresses gratitude for being one of the ten partnered teams competing in the VCT Pacific league. "I was chosen amongst many people to be able to carry the name of Indonesia, and I am so lucky because team RRQ is one of the best esports teams in Indonesia." Saibani "fl1pzjder" Rahmad says on camera. 
The strong bond between the members of RRQ is a central theme in the episode, with words like "friendship," "family," and "harmony" used to characterize their relationship. The team consists of both Indonesian and Filipino players, and one team member says, "I thought it would be difficult to collaborate with them, but they were easy to adapt to, and it was not so hard to mesh with the team."
ALSO READ: TYLOO announce new roster; to bootcamp in Serbia before Chinese VALORANT league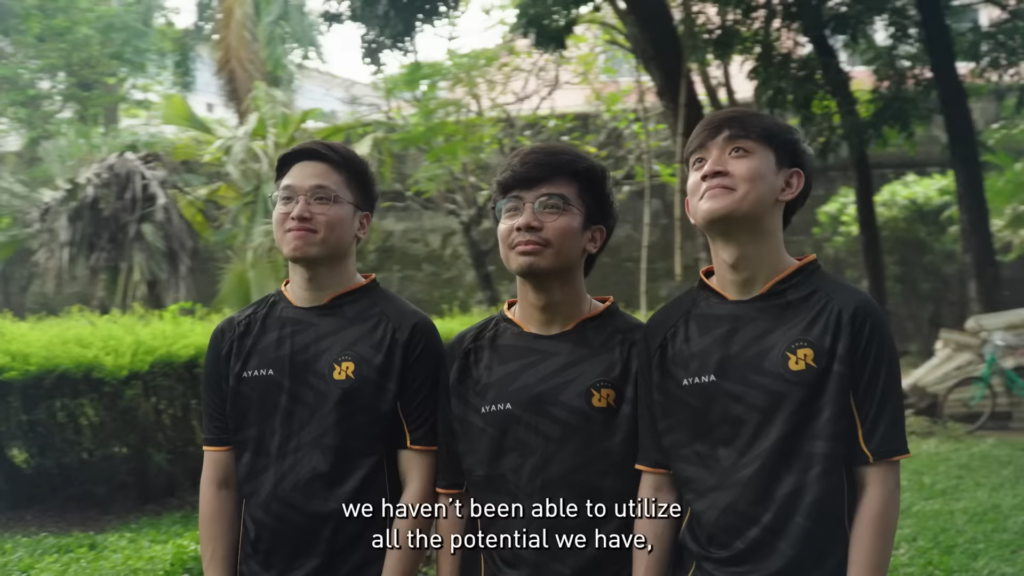 The upcoming LOCK//IN tournament is also discussed among the team, with members expressing their excitement to participate in the 32-team event. "I am really looking forward to seeing how the tournament turns out." David "Tehbotol" Monangin says. While winning the tournament may not be a primary goal for all members, it was seen as a valuable opportunity to prove themselves and challenge public preconceptions. "If we can win this event, it proves that the public perceptions of this team are completely wrong." Hagai "Lmemore" Tewuh adds.
When it comes to the Pacific league, James "2ge" Goopio points at Paper Rex as their biggest rival. "Because they are unique in every way. No one can read them. They are so unpredictable." he explains. On the other hand, Lmemore sees Paper Rex as a formidable competitor because they boast another two talented Indonesian players who have shown their capacity against high-caliber teams and even made it to the finals of a Masters event.
Despite the challenges that lie ahead, Lmemore is confident in the solidity of the RRQ team and believes that they have yet to reach their full potential. He acknowledges that the team still has a long way to go and must work together to take further steps and reach new heights in the Pacific league. "I am confident that we are a solid team, and I believe that we can take further steps together." 
Watch the full video below:
---
For more insights on the Asian VALORANT scene and upcoming content like this, be sure to like and follow VALO2ASIA on Facebook, Twitter & Instagram.
---
Cover photo courtesy of VALORANT Esports