Shadow Corporation and Dplus KIA will observe the initial VCL Korea Split 1 playoff round from a distance to see their semi-final opponents.
SOUTH KOREA – The VCL Korea Split 1 playoff bracket has been decided, with only six of the eight competing teams remaining in the running for a share of the KR₩75,000,000 prize pool. After a six-day break, the action will resume on Thursday, February 16, with each match to be played as a best-of-three until the final two best-of-five matches for the lower bracket final and grand final.
Shadow Corporation and Dplus KIA have secured their spots in the semi-finals as the first seeds following an impressive group stage performance. Shadow Corporation, formerly known as Over Quality, went nearly undefeated, earning their top spot in the group thanks to standout performances from players Park "stew" Young-chan and Chae "yoman" Young-mun. Dplus KIA, who came in a close second place after losing their final game to Rio Company, will also be moving on to the semi-finals.
ALSO READ: RRQ – "We're going to win Brazil with the power of friendship"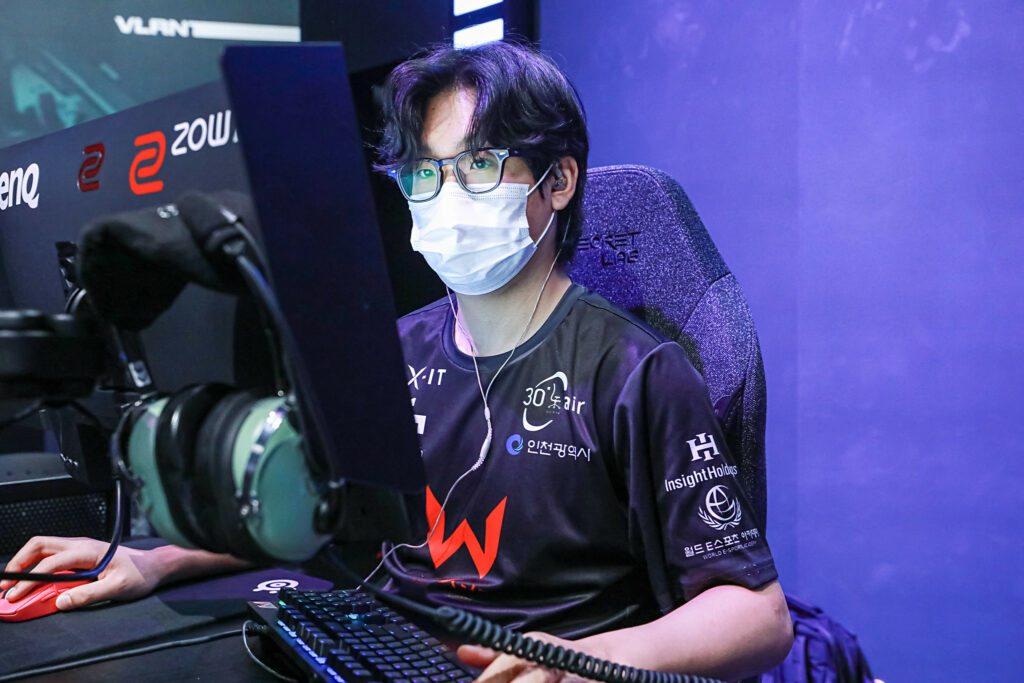 Besides Shadow Corporation's Cinderella run, it also saw many surprises along the way, some of the most notable of which were Nongshim RedForce's stunning upset against Dplus KIA in the opening week. OP.GG SPORTS and World Game Star have been eliminated in 7th and 8th place, respectively.
The first quarter-final will pitch Maru Gaming against Nongshim RedForce. The two teams previously squared off in the group stage, with Yang "Persia" Zi-on and co. getting the better of the Park "Moves" Jun-seo-led team, 2-1. Maru Gaming have had a difficult time during the group stage, initially facing elimination with a 0-3 record before making a comeback and securing their spot in the playoffs with a 4-3. The winner of this match will earn a semi-final matchup against Shadow Corporation, who will look to continue their upward trajectory. 
On the other side of the bracket, Rio Company will take on CNJ Esports on the same day as the first quarter-final match. Jin-won "JinboongE" Kim and co. will have an easier opponent in front of them in the form of CNJ Esports but will have the heavyweights of Dplus KIA waiting in the wings to challenge in the semi-finals.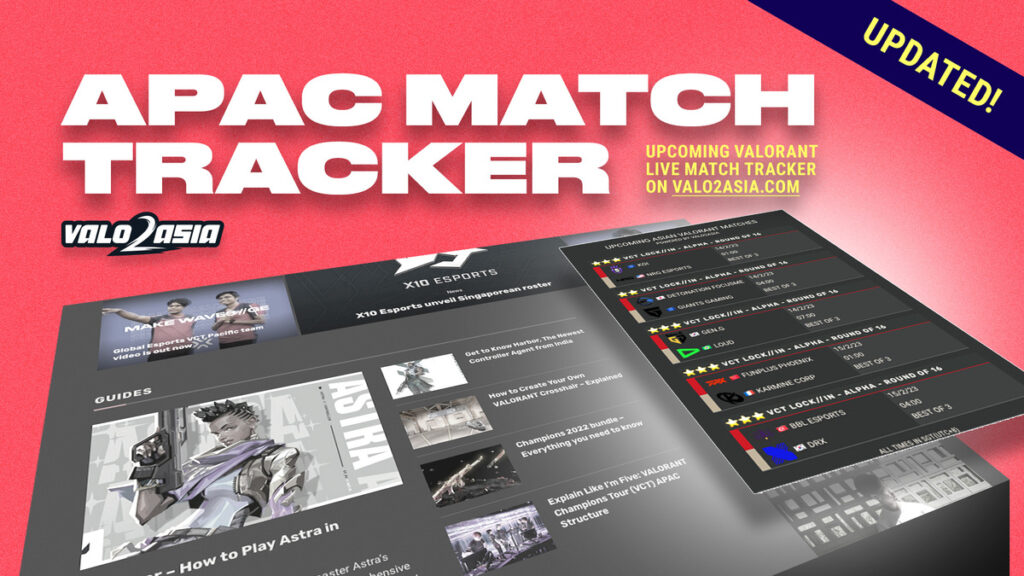 Get ready for non-stop action with VALO2ASIA.com! We bring you the pulse of APAC's most electrifying matches with our real-time match ticker, updated daily to keep you in the loop on all the latest. Our star rating system rates the importance of each match based on factors such as the teams' lineups, tournament rounds, and prestige.
From VCL Korea Split 1 to other major tournaments, we've got you covered with the most comprehensive coverage in the region with accurate schedules in Singaporean Time (UTC+8). Explore VALO2ASIA's match ticker now on the right side of our website!
The complete schedule for the VCL Korea Split 1 playoffs, including the matchups, can be found below:
Thursday, February 16
3 PM SGT – Maru Gaming vs. Nongshim RedForce
5 PM – Rio Company vs. CNJ Esports
Friday, February 17
3 PM – Shadow Corporation vs. MG/NS
5 PM – Dplus IA vs. RC/CNJ
Saturday, February 18
3 PM – Lower Round 1
5 PM – Lower Round 1
Wednesday, February 22
3 PM – Upper Final
5 PM – Lower Round 2
Thursday, February 23
Friday, February 24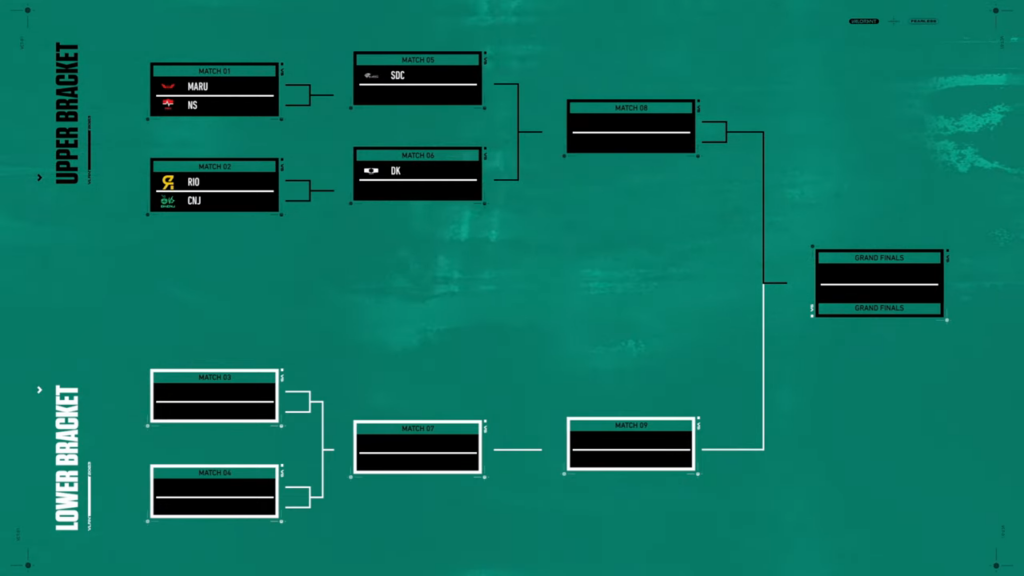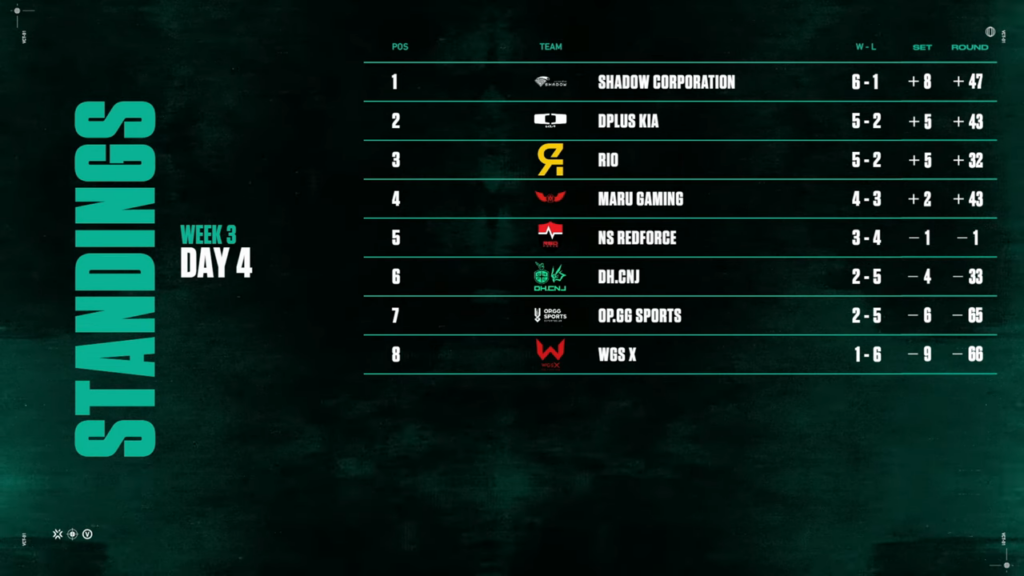 ---
For more insights on the Asian VALORANT scene and upcoming content like this, be sure to like and follow VALO2ASIA on Facebook, Twitter & Instagram.
---
Cover photo courtesy of VALORANT Esports Korea