The group stage draw for the Skyesports Champions Series takes place today, but when exactly is it, how many teams are there, and what is the format?
The group stage of the Skyesports Champions Series will run from May 19-24, with twelve teams set to battle it out for their share of the US$30,000 prize pool. Each squad will be separated into two groups of six. Four teams have qualified through Phase 1, while the other eight teams were invited from the VCT South Asia Playoffs Stage 1 (VCC 2022) and will have the higher seeds in the draw. 
Skyesports is bringing a unique draw show which will be broadcasted live on its YouTube channel starting on May 17 at 9:00 PM SGT (6:30 PM IST) onwards.
ALSO READ: FSL opens registration for VCT Game Changers APAC Open 4
Ranjit "MambaSR" Patel will host the draw show called the Twist of Fate – the name was chosen to symbolize its importance to the teams competing later, according to the release, adding that there will be familiar guests making an appearance as well. The 12 teams will be split into three pools of four teams each for the Draw Show, as follows:
Pool A
Top four teams from the VCT South Asia Playoffs Stage 1 (VCC 2022):
🇮🇳 Velocity Gaming
🇮🇳 Global Esports
🇮🇳 Enigma Gaming
🇵🇰 Full Power Gaming
Pool B
Teams placed 5-8th in the VCT South Asia Playoffs Stage 1:
🇮🇳 Revenant Esports
🇧🇩 Exceeli Esports
🇳🇵 Khumbu Esports
🇱🇰 Union Gaming
Pool C
The four teams qualified through the SCS India and Rest of South Asia Qualifiers:
🇮🇳 Team Valor
🌏 Orangutan
🇮🇳 Reckoning Esports
🇵🇰 Prime 5
Chief guests invited to the draw show will randomly pick teams from one pool at a time. The team first picked will go into Group A while the second picked team will go into Group B and so on. In the end, the 12 teams will be divided into two groups of six teams each. The order of pools for the Draw Show will be as follows: Pool C > Pool B > Pool A.
"The draw show is a unique concept for South Asian VALORANT esports and will ensure more transparency to the teams and fans in the group selection process," said Shiva Nandy, CEO, and founder of Skyesports. "I wish all the teams the very best of luck as they head into the crucial Phase 2."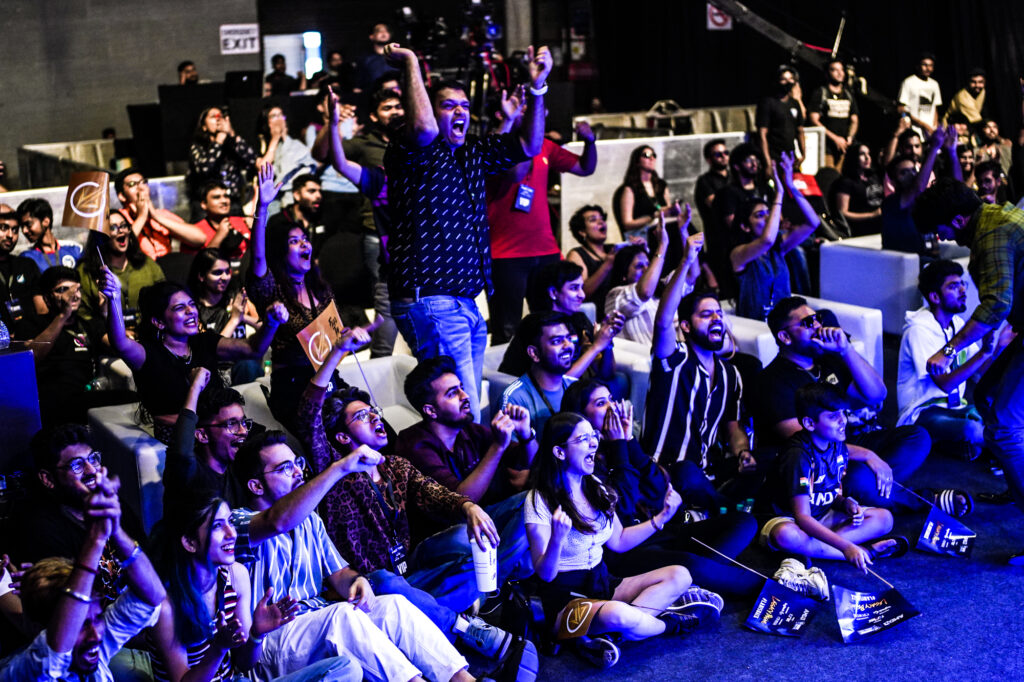 From May 19 to 24, the teams in the Group Stage League will compete in a single round-robin format within their respective groups. The top three teams will advance to Phase 3, the SCS Playoffs.
The SCS Playoffs will happen as a grand LAN event in Chennai, India, from May 31 to June 5. The top two teams from the playoffs will qualify for the VCT APAC Stage 2 Challengers.
---
For more insights on the Asian VALORANT scene and upcoming content like this, be sure to like and follow VALO2ASIA on Facebook, Twitter & Instagram.
---
Cover photo courtesy of Skyesports