The Indonesian team has decided to release Rivaldy "ValdyN" Nafian two months after his initial announcement on the team. ValdyN had only appeared in two official matches under the Rex Regum Qeon (RRQ) Endeavour banner.
The news comes one day after the conclusion of VCT Indonesia Stage 3 Challengers 3, which RRQ had been playing without ValdyN since the second week. His spot was filled by Dave "maez" Christopher, a former Bigetron Esports CS:GO player.
"Thank you for the dedication and valor you showed as a part of RRQ. This we will never forget, we wish you all the best and success going forward." reads the official statement.
ValdyN originally joined RRQ from ONIC Esports in June, together with Adrian "adrnking" Setiawan, as replacements for Heriyanto "F1re" and Irvan "KingLeo" Ardiansyah. VCT Stage 3 Challengers 1 was his initial match under the RRQ banner when his team took the loss against XcN 2-0.
But the 18-year-old Duelist player has averaged just a 145 ACS for RRQ in one of his two initial maps with the team. The Indonesian team continued to struggle for consistency in the domestic VALORANT scene despite bringing two young bloods alongside the likes of Nextjacks and taLenT.
ALSO READ: NUTURN eliminated from Masters Berlin contention in Korea
During the following week, ValdyN's name surprisingly did not show on their roster list. Instead, Dave "maez" Christopher took over as his replacement. While it seemed like RRQ remained unchanged in terms of performance in the second week, the final week was a significant one, as they found their way to the grand final by defeating the likes of NXLG Academy, Langit9, MORPH Impact, and BEAST. They finished second behind BOOM Esports.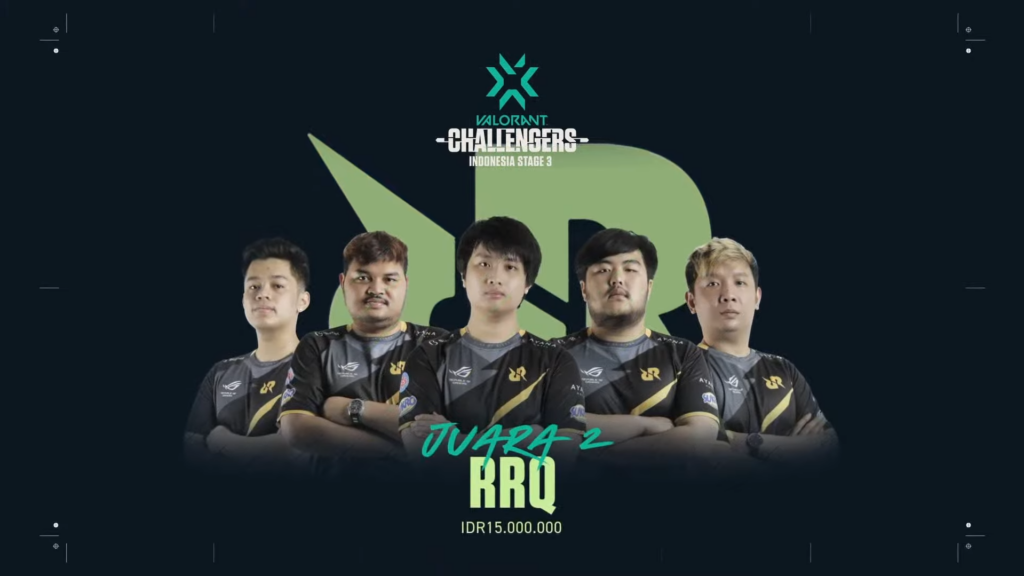 RRQ has no future appearances planned, however, given their amazing previous week results against higher-ranked teams, their next appearances would be intriguing to watch.
RRQ Endeavour's roster now looks as follows:
🇮🇩 Adrian "adrnking" Setiawan
🇮🇩 Yulius "Nextjacks"
🇮🇩 Amario "taLenT" Bochem
🇮🇩 Dave "maez" Christopher 
---
For more insights on the Asian VALORANT scene and upcoming content like this, be sure to like and follow VALO2ASIA on Facebook, Twitter & Instagram.
Cover photo courtesy of KINCIR
---