eaJ and VALORANT have joined forces for a new collaborative track for the game's sixth episode, which will be launched on January 10.
VALORANT has collaborated with Park Jae-hyung – widely known by his moniker, eaJ – on the game's Episode 6 cinematic music, titled "VISIONS".
The original track sees vocals produced by the Korean-American singer, songwriter, and composer, while the beat, melody, and lyrics are delivered by Safari Riot. The track and accompanying cinematic premiered on YouTube and social media on January 5
The cinematic shows off jam-packed action with Sage's aggressiveness after leaving her costume in the locker for training and Omen's and Fade's abilities in action. The story ends on a dramatic cliffhanger of conflict between Astra and Habor from Alpha Earth and Fade, Jett, Sage, Raze, and Killjoy from Omega Earth.
In a related Episode 6 news, various VALORANT creators will have the chance to play the new map, which will take place in India and is expected to have three sites, today. A massive temple complex with vivid pink lotus blooms on numerous peaks is shown in the cinematic, showcasing the new map.
eaJ, a guitarist, vocalist, and soloist, goes by the stage name eaJ. Jae is a former member of the South Korean rock band Day 6, who held the place as lead vocalist and lead guitarist. Even before becoming an artist, he gained popularity through his YouTube channel as a cover artist. He debuted in 2015 under JYP Entertainment but parted ways with the band in late 2021. For his first solo debut single, the artist launched "Car Crash" in April 2022. The MV was produced by 100 Thieves and starred Rachell "Valkyrae" Hofstetter and Kyedae "Kyedae" Shymko.
More recently, he collaborated with 88rising and performed in the Jakarta and Manila legs of Head In The Clouds 2022.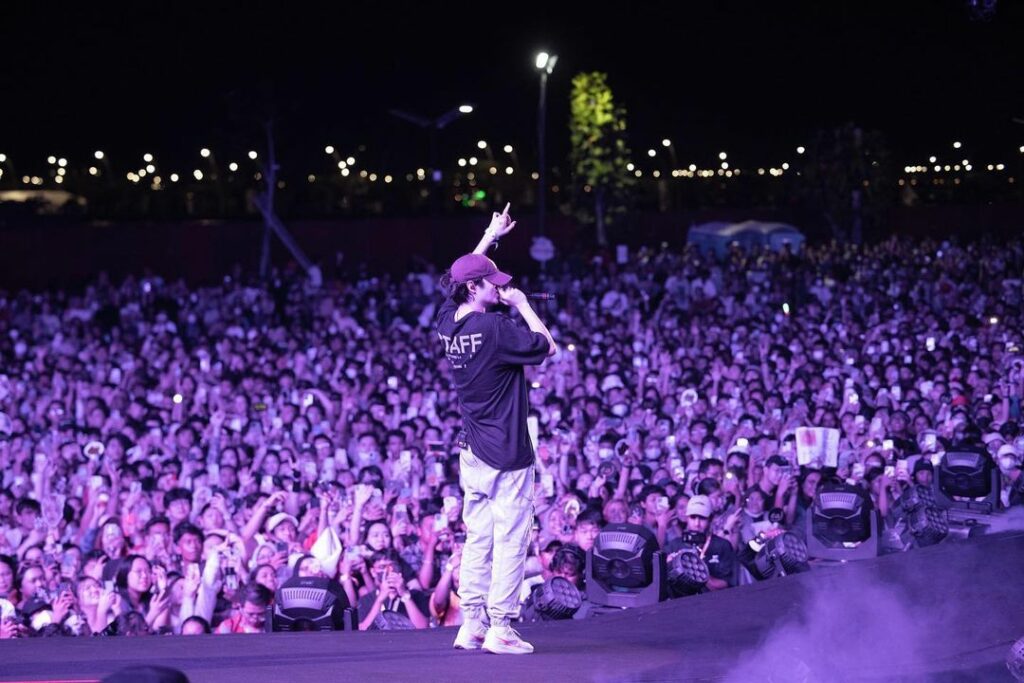 While this is the first time the former singer of South Korean rock band Day6 has collaborated with VALORANT, eaJ has been playing the game since 2020, when he also tweeted to Riot Games that he would make a song for VALORANT. "They must have finally seen the Tweet from years ago where I offered to do a song for free at the peak of my VALORANT grind!" eaJ said in an official press release regarding the collaboration with VALORANT and Riot Games.
"VALORANT was the first game I took seriously competitively. It was the first time I really researched how to improve in a game and found what DPI meant, or how a larger mouse pad could be extremely helpful in game. I actually lived in South Korea when the beta first came out, so in order to have a good team with comms in English, I went on Reddit and posted looking for other English speakers playing VALORANT on the Korean server. I found a 5-stack and that's literally what kept me sane during COVID. All in all, I couldn't be happier to be working with a game I truly love, and having a song with them means the absolute world to me."
"VISIONS" is out now and is available on Spotify, Apple Music, Amazon Music, YouTube Music, and Deezer.

---
For more insights on the Asian VALORANT scene and upcoming content like this, be sure to like and follow VALO2ASIA on Facebook, Twitter & Instagram.
---
Cover photo courtesy of VALORANT