Team-branded skins are coming to VALORANT next year.
VALORANT is set to introduce team-branded skins starting next year as part of their efforts to further integrate the esports ecosystem within the game.
"Next year, we're introducing for the first time team-branded skins in-game and all of that is monetized via micro transactions," Global Head of VALORANT Esports, Leo Faria, told Sports Business Journal in an interview focusing on Mastercard's sponsorship of VALORANT Esports. "It's a big part of the business."
This move aligns with Riot Games' vision for the future of esports, as outlined by the President of Esports at Riot Games, John Needham, in a blog post earlier this year. Needham envisions a sustainable future for teams, players, and fans. "We want esports to be a healthy business on its own for both Riot and our partners. Esports are an incredible opportunity for others to participate in the success and fandom being built around a generational game like League or VALORANT." 
ALSO READ: HellRangeR retires from competition – "Time to start a new journey"
The VALORANT Champions Tour circuit has already undergone a significant overhaul in 2023, introducing a tier-one circuit comprising 30 Riot Games-partnered teams representing three major regions worldwide.
This revamped structure provides financial support to organizations through an annual stipend, helping with operational expenses. In return, Riot Games establishes a robust and enduring framework for its esports ecosystem, covering both the front-end and back-end aspects of the business. Organizations maintain their slot by investing in marketing activities, producing content for broadcast, activating their fans around VCT events, and supporting their pro players.
Prior to this, VALORANT already had exclusive special in-game bundles for the past two world championships, with the revenue being shared among the participating teams. In 2022, VALORANT sold $42 million of the Champions skin pack and distributed half of that revenue to the teams who competed in the tournament.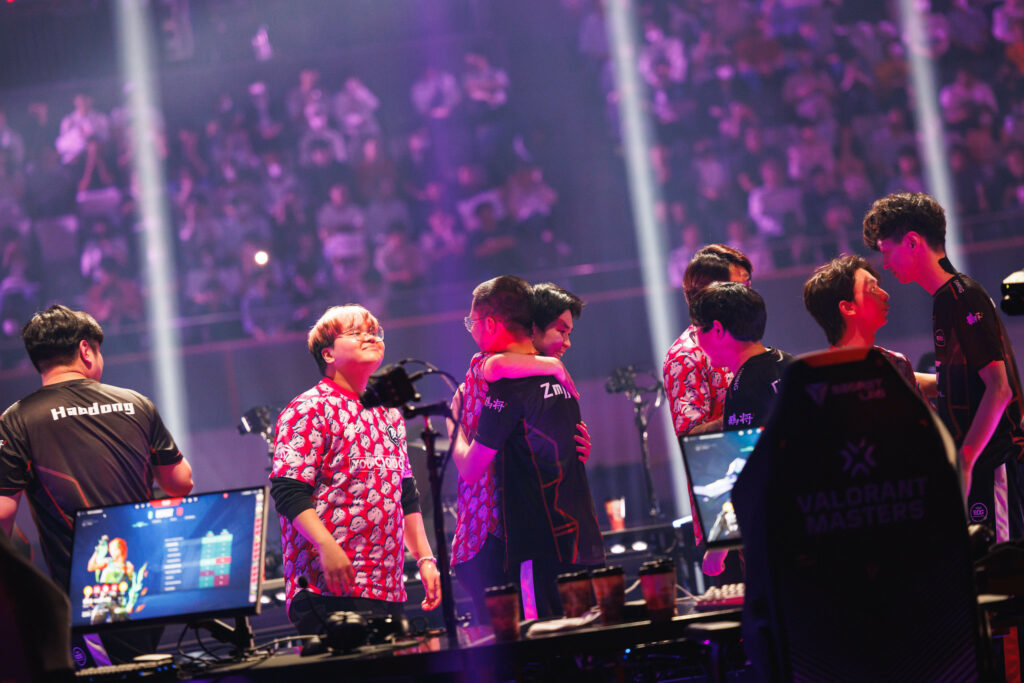 Faria also mentioned this revenue-sharing model in an episode of The Wisemen Podcast hosted by Spencer "Hiko" Martin earlier this year. "The first one is the stipend. We have a lump sum of money that's quite healthy that a team receives for just being in the League, and we want to give them predictable revenue. You know how much you're gonna get, so you're playing against that.
The second thing is a revenue share from in-game goodies. As you know, for the past two years, the Champions bundle has been incredibly successful, and we're sharing 50% of the money with the teams. Teams that participated in VCT Champions 2022 got over a million dollars just for being there.
We are also giving teams a big portion of the revenue from their team-branded content that is coming – I'm not gonna say when because that's still in the works. But as part of the team selection process, we have worked with the teams together to build parts of in-game content with their own brand, and we are definitely looking at that."
---
For more insights on the Asian VALORANT scene and upcoming content like this, be sure to like and follow VALO2ASIA on Facebook, Twitter & Instagram.
---
Cover photo courtesy of Colin Young-Wolff/Riot Games