A US$25,000 prize pool and a coveted Ascension berth to represent Thailand are up for grabs.
THAILAND – With the conclusion of the Promotion/Relegation Stage on Wednesday, the team list for VCL Thailand Split 2 is now complete. The list comprises six invitees from the previous Split: MiTH, Sharper Esport, Attack All Around, FULL SENSE, Team NKT, and XERXIA, along with two new teams: CRIT Esports and CAPYBARA. These teams will compete starting March 29 for the opportunity to represent the Thailand region in the Ascension League.
The Ascension league presents an opportunity for all teams to compete and win a two-year promotion into the Pacific League, which is the premier league for VALORANT in the region. In addition, VCL Thailand Split 2 will have a US$25,000 prize pool on offer, which will be distributed to all eight teams.
ALSO READ: VCT Pacific – Everything you need to know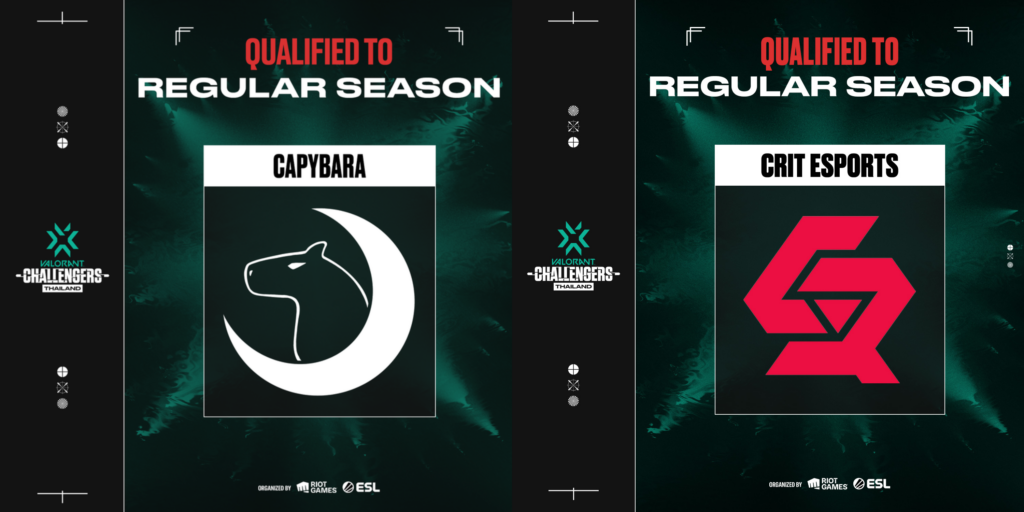 CRIT Esports were the first team to seal their berth in VCL Thailand Split 2 through the Promotion/Relegation Stage. They defeated six teams in the open qualifier and overcame Gelida Esports and Thailand Attitude in the Promotion/Relegation Stage to make it. CRIT, whose organization collaborated with X10 Esports for the better part of 2022, are headlined by former Sharper Esport player Patcharapon "Niffy" Junman and former Team NKT CS coach Piyangoon "MYM" Kitisin.
The other team to complete the list was CAPYBARA, who secured their place in the tournament through a near-swift sweep via the open qualifier. CAPYBARA's roster includes former AAA duo Khan "KhanBigD" Wautier and Harry "Kromex" Webster. Despite being lesser-known squads, CRIT Esports and CAPYBARA have a blend of young prospects and experienced players, which the bottom two teams from the previous Split did not have.
The top six finishers from the previous Split automatically qualified for the main event of VCL Thailand Split 2 as invitees, while Gelida Esports and Thailand Attitude, who ranked at the bottom two, were unsuccessful in their attempt to return through the Promotion/Relegation Stage as both suffer from losses to CRIT Esports and Capybara.
One significant alteration in the pool of participating teams is the departure of Tanawat "xZe" Kannark and Siraphop "siraphop" Honghirun from Team NKT to XERXIA. However, the starting lineup for XERXIA has not been disclosed yet, and Team NKT have yet to announce the players who will replace the two departed members. The rest of the teams, including reigning champions, MiTH, remain unchanged.
Starting from March 29th, the event will begin with a single-round-robin group stage, and the double-elimination playoff stage will follow, with four out of eight teams advancing. The champions will be determined through a best-of-five grand final, which will take place on Sunday, May 21.
The team list for VCL Thailand Split 2 is as follows:
| | |
| --- | --- |
| Made in Thailand | Sharper Esport |
| FULL SENSE | Attack All Around |
| XERXIA | CRIT Esports |
| Team NKT | CAPYBARA |
VCL Thailand Split 2 prize pool distribution is as follows:
US$7,500 + Pacific Ascension spot
US$5,000
US$4,000
US$3,250
US$2,250
US$1,500
US$1,000
US$500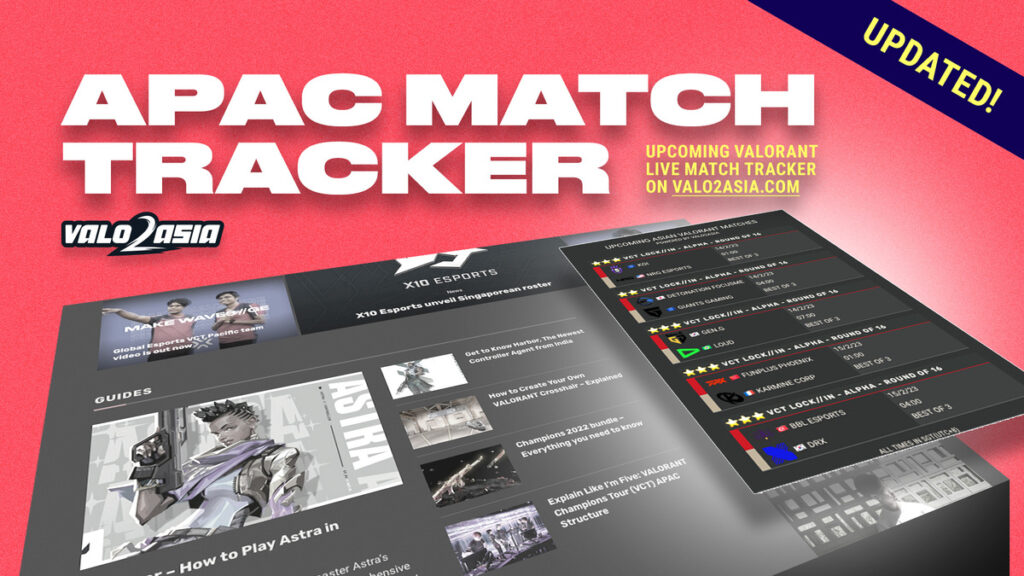 Get ready for non-stop action with VALO2ASIA.com! We bring you the pulse of APAC's most electrifying matches with our real-time match ticker, updated daily to keep you in the loop on all the latest. Our star rating system rates the importance of each match based on factors such as the teams' lineups, tournament rounds, and prestige.
From VCL Thailand Split 2 to other major tournaments, we've got you covered with the most comprehensive coverage in the region with accurate schedules in Singaporean Time (UTC+8). Explore VALO2ASIA's match ticker now on the right side of our website!
---
For more insights on the Asian VALORANT scene and upcoming content like this, be sure to like and follow VALO2ASIA on Facebook, Twitter & Instagram.
---
Cover photo courtesy of VALORANT Esports Thailand