Riot Games Japan and RAGE announced today the VCT Game Changers Japan 2023 circuit, with JP¥2,000,000 in aggregate prize pool.
JAPAN – Riot Games Japan and tournament organizer RAGE have made public the details of the much-awaited Game Changers Japan circuit, which will take place over the course of this year.
With a total prize pool of JP¥2,000,000 (~US$14,858), the circuit is set to include two Splits and offers a path to the Game Changers Championship event for female players in the region to showcase their skills and compete on a larger platform than last year.
From May 29 to June 7, teams can register for the Split 1 open qualifier. However, every player must meet certain eligibility requirements, such as being a female player aged 16 or above, having a rank of Platinum 1 or higher, and forming teams with at least three residents of Japan. The press release further clarifies that "residents of Japan" refers to individuals who are legal permanent residents of Japan for at least six months or have citizenship or nationality.
ALSO READ: SEA Games 2023 – VALORANT format and schedule out; six countries confirmed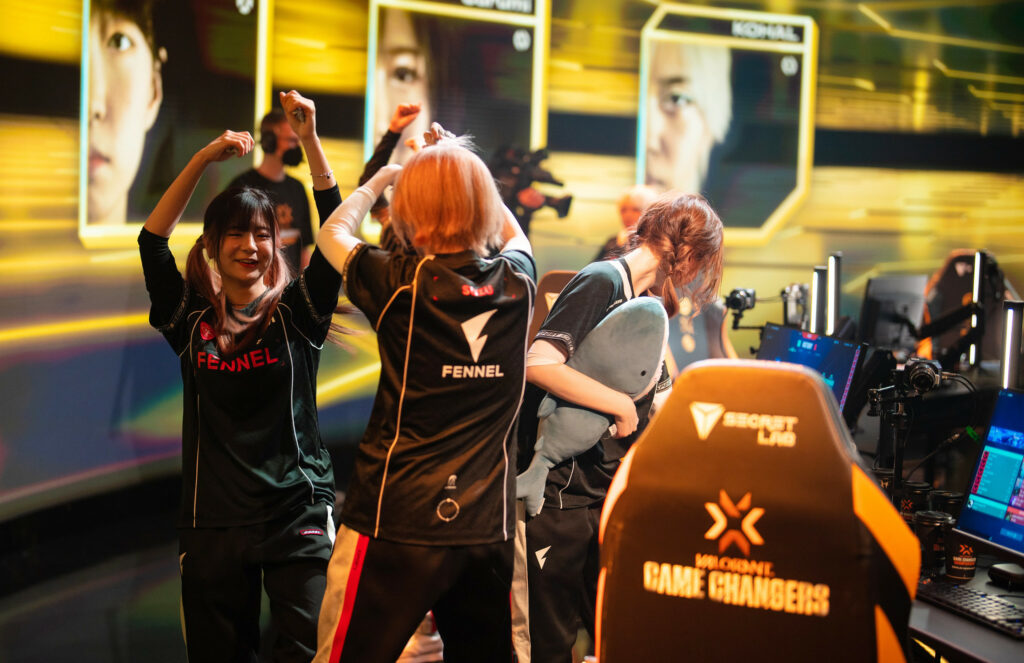 The open qualifier for Split 1 will see up to 32 teams compete in a best-of-three, double-elimination bracket on July 14-16. The top four teams from this stage will progress to the main event two weeks after, on July 28-30. The main event winners will secure a spot in Split 2 of the circuit.
The second Split registration will open from August 11 to 20 with the same aforementioned criteria, and up to 28 teams will compete for the seven remaining main event spots, joining the winners of Split 1. The main event for Split 2 will be held from September 30 to October 9, and the top three teams will qualify for the East Asia Qualifier.
According to a press release, the East Asia Qualifier will feature eight teams, with three coming from Japan and China, and two from Korea. This will be an exciting opportunity to represent the East Asia region in the global Game Changers Championship, set to be held in Riot Studios in São Paulo, Brazil, from November 28 to December 3.
The prize pool distribution for VCT Game Changers Japan is as follows:
Split 1 (¥1,000,000)

1st – ¥500,000
2nd – ¥250,000
3rd – ¥150,000
4th – ¥100,000
Split 2 (¥1,000,000)

1st – ¥500,000 + East Asia Qualifier

2nd – ¥250,000 + East Asia Qualifier
3rd – ¥150,000 + East Asia Qualifier
4th – ¥100,000
Key dates to remember:
Split 1

Registration – May 29 – June 7
Open Qualifier – July 14-16
Main Event – July 28-30
Split 2

Registration – August 11-20
Open Qualifier – September 9-10
Main Event – September 30 – October 9
The slot distribution for the VCT Game Changers East Asia Qualifier is as follows:
Japan – 3 teams
China – 3 teams
Korea – 2 teams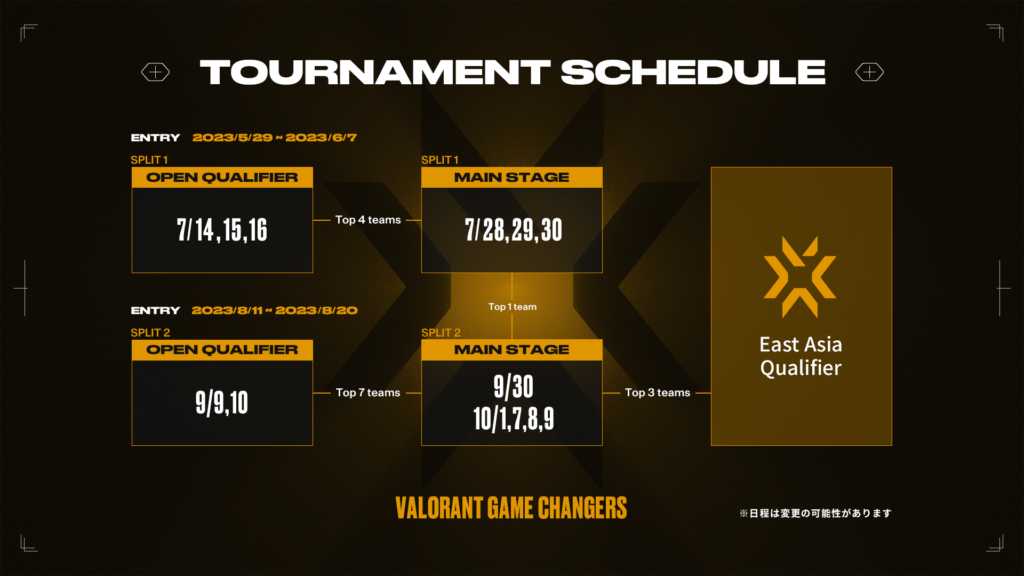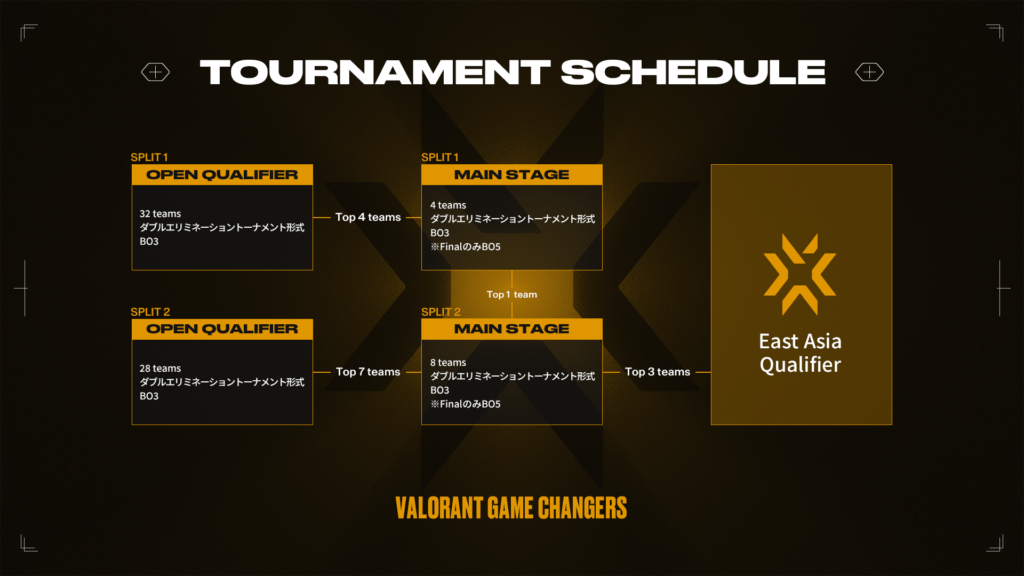 "The inaugural Game Changers Championship, which took place in Berlin last year, broke multiple records, created new heroes, and inspired a new generation of talent to chase their competitive dreams. The reception and enthusiasm from the entire VALORANT community continues to fuel our ambitions for the Game Changers program. Our goals? We want Game Changers to become the stepping stone that pushes more women to compete within the International and Challenger Leagues." the Game Changers Championship announcement reads.
Last year's brief VCT Game Changers East Asia season was dominated by FENNEL Hotelava, who claimed both the Japan and East Asia titles, alongside X10 Sapphire from the Southeast Asian circuit, securing their spot at the Berlin championship.
Watch the full release of the 'Changing the Game' documentary featuring voice communications and behind-the-scenes clips of various players and casters during the 2022 VCT Game Changers Championship below:
---
For more insights on the Asian VALORANT scene and upcoming content like this, be sure to like and follow VALO2ASIA on Facebook, Twitter & Instagram.
---
Cover photo courtesy of Adela Sznajder/Riot Games