It's time for the VCT Pacific Week 5 Day 1 preview, brought to you by VALO2ASIA.
ALSO READ: VCT Pacific – Everything you need to know
(⭐⭐⭐) Paper Rex vs. Global Esports (Saturday, April 22 – 4 PM SGT)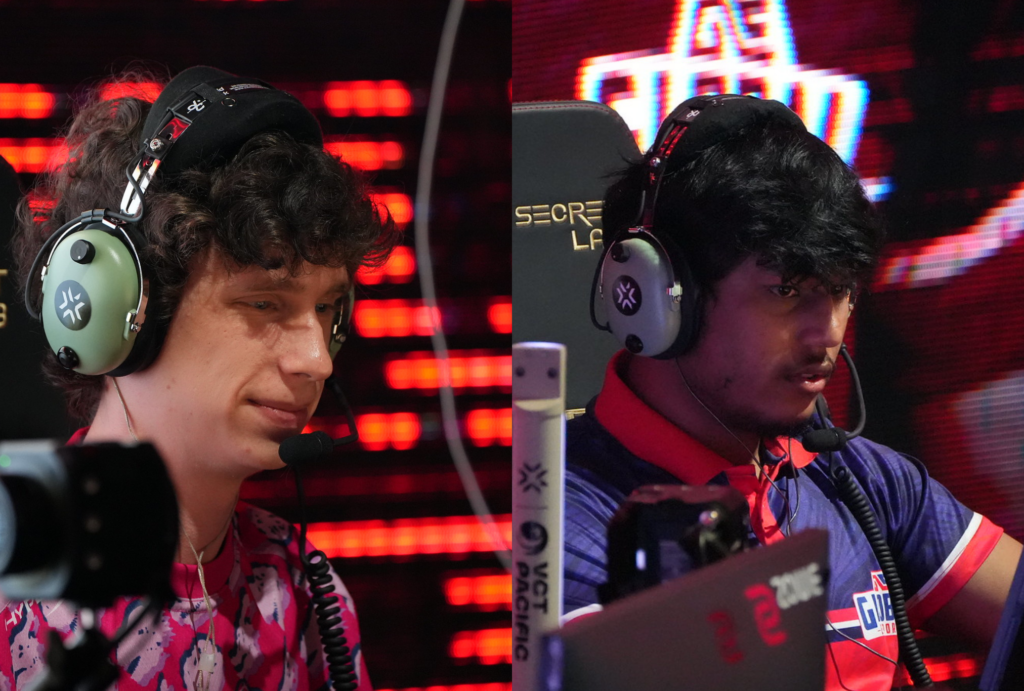 Paper Rex
Global Esports
🇸🇬 Benedict "Benkai" Tan
🇲🇾 Khalish "d4v41" Rusyaidee
🇮🇩 Jason "f0rsakeN" Susanto
🇮🇩 Aaron "mindfreak" Leonhart
🇸🇬 Wang "Jinggg" Jing Jie
🇷🇺 Ilya "something" Petrov
🇹🇭 Patiphan "CGRS" Posri

🇫🇷 Alexandre "alecks" Sallé (Head coach)
🇨🇦 Jordan "AYRIN" He
🇱🇦 Michael "WRONSKI" Wronski
🇮🇳 Ganesh "SkRossi" Gangadhar
🇮🇳 Abhirup "Lightningfast" Choudhury
🇮🇩 Cahya "Monyet" Nugraha
🇰🇷 Kim "t3xture" Na-ra
🇰🇷 Park "Bazzi" Jun-ki

🇰🇷 Hong "Eraser" Chang-pyo (Coach)
🇬🇧 Peter "Spin" Bradford (Asst. coach)
🇬🇧 Morgan "BigTime" Jay (Asst. coach)
Previous matchups:
Previous matchups:
vs. DRX (LOSS 0-2)
vs. Talon Esports (WIN 2-0)
vs. T1 (WIN 2-0)
vs. ZETA DIVISION (LOSS 1-2)
vs. Team Secret (LOSS 1-2)
vs. DRX (LOSS 0-2)
vs. DetonatioN FocusMe (WIN 2-0)
vs. T1 (LOSS 1-2)
Global Esports are an easy team to root for, and when examining Global Esports' recent form more closely, a relatively positive outlook emerges. Although their current record stands at 1-3, it is worth noting that their situation is not as dire as it may initially appear, even if it does present some challenges to their playoff aspirations. Most players are performing very well on this team, showing the potential to turn things around is there.
The arrival of Ganesh "SkRossi" Gangadhar and Abhirup "Lightningfast" Choudhury to Seoul and their reinstatement to the roster has injected a new dose of confidence into the team, particularly following their triumph over Talon Esports, as well as the closely-fought loss against DRX in Week 2 without the Indian duo.
This 'global' team is really starting to show how versatile it is and how much they can use their experience, mostly as former duelists, to their advantage in crucial moments. However, their next match will not be easy, as they will play Paper Rex. 
On the other side of the table, Paper Rex put the finishing touch on their new roster by enlisting the services of Ilia "something" Petrov during the Mid-Season Transfer Window. The strategic addition of such a cracked duelist, in a team that excels in the art of organized chaos, is expected to yield results. At least, this is what is expected in theory.
Although Paper Rex did not secure a victory last week, the loss can be perceived as somewhat justifiable given that they encountered DRX, who currently reign as the preeminent team in the league. It may be premature to anticipate the final form of this Paper Rex lineup at this point. Nonetheless, it would certainly be a welcome sight to witness an improved version of Paper Rex, considering their prolonged descent in the world rankings for some time now. 
(⭐⭐⭐⭐) Gen.G vs. DRX (Saturday, April 22 – 7 PM SGT)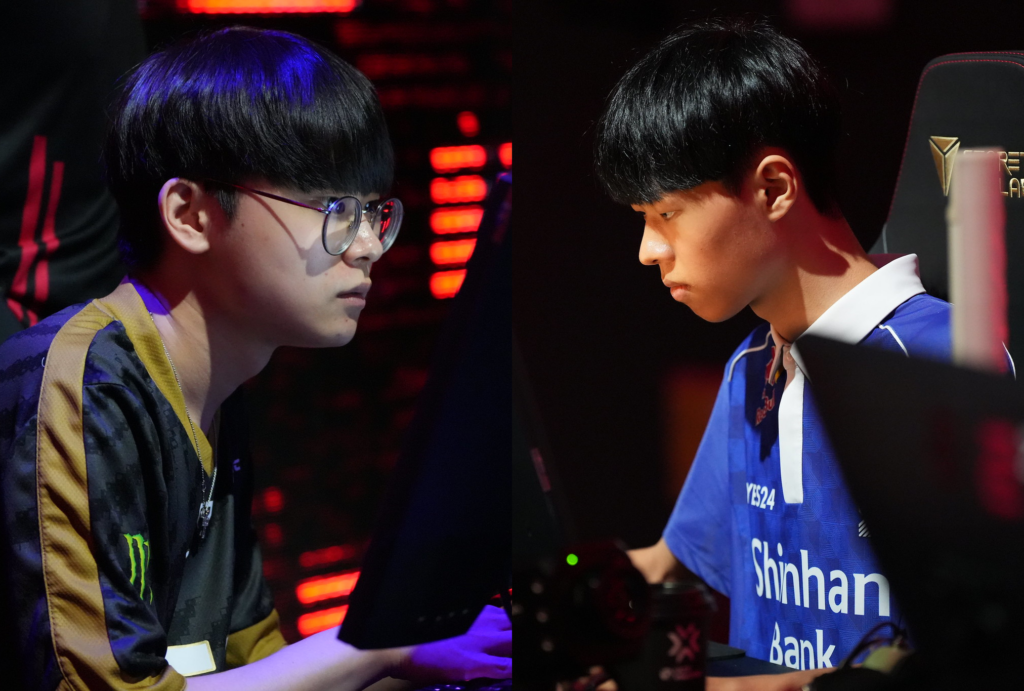 Gen.G
DRX
🇰🇷 Lee "k1Ng" Seung-won
🇰🇷 Yu "TS" Tae-seok
🇰🇷 Yeom "eKo" Wang-ryong
🇰🇷 Kim "Meteor" Tae-O
🇰🇷 Ko "Sylvan" Young-sub
🇰🇷 Kim "GodDead" Sung-sin

🇦🇺 Chris "Elmapuddy" Tebbit (Head coach)
🇰🇷 Lee "bail" Sung-jae (Coach)
🇰🇷 Kim "stax" Gu-taek
🇰🇷 Goo "Rb" Sang-Min
🇰🇷 Yu "BuZz" Byung-chul
🇰🇷 Kim "MaKo" Myeong-kwan
🇰🇷 Kim "Zest" Gi-seok
🇰🇷 Jung "Foxy9" Jae-sung

🇰🇷 Pyeon "termi" Seon-ho (Head coach)
🇰🇷 Kim "glow" Min-soo (Coach)
🇰🇷 Kwon "Argency" Soon-woo (Coach)
Previous matchups:
Previous matchups:
vs. T1 (WIN 2-0)
vs. Paper Rex (WIN 2-0)
vs. Team Secret (WIN 2-0)
vs. Talon Esports (WIN 2-0)
vs. DetonatioN FocusMe (WIN 2-1)
vs. Global Esports (WIN 2-0)
vs. Rex Regum Qeon (WIN 2-0)
vs. ZETA DIVISION (WIN 2-0)
One team is getting their first loss from this match.
Gen.G are a team on the rise, currently placing second place in the league behind compatriots DRX. While it is true that they have faced teams that can be considered to be less formidable in the first half of the season, including Rex Regum Qeon, DetonatioN FocusMe, Team Secret, and T1, their four convincing victories and closely-contested match in São Paulo earlier this year against eventual finalists LOUD  indicates that they can be a force when the chips are down. 
However, Gen.G face a tough challenge ahead in their upcoming match against their fellow countrymen, DRX.
Looking ahead, DRX's remaining matches are against the lower half of the standings, so even if they were to lose as favorites in their match against Gen.G, it would not significantly threaten their title aspirations. While Gen.G are hopeful, people should definitely see this just as a chance for Gen.G to narrow the gap in the standings for a guaranteed playoff spot.
The question remains, how will Gen.G fare against Korea's number one? This highly anticipated match is undoubtedly the highlight of this week.
---
VCT Pacific Week 4 standings: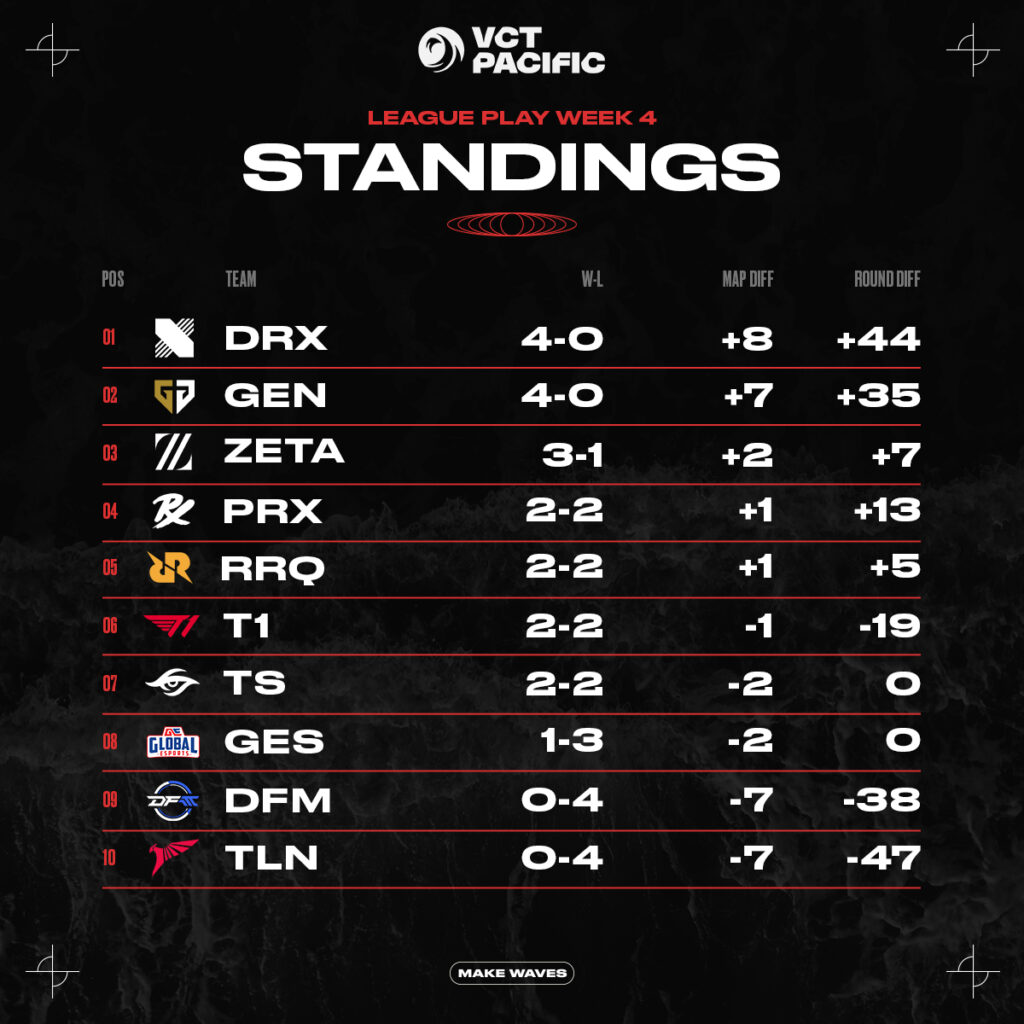 ---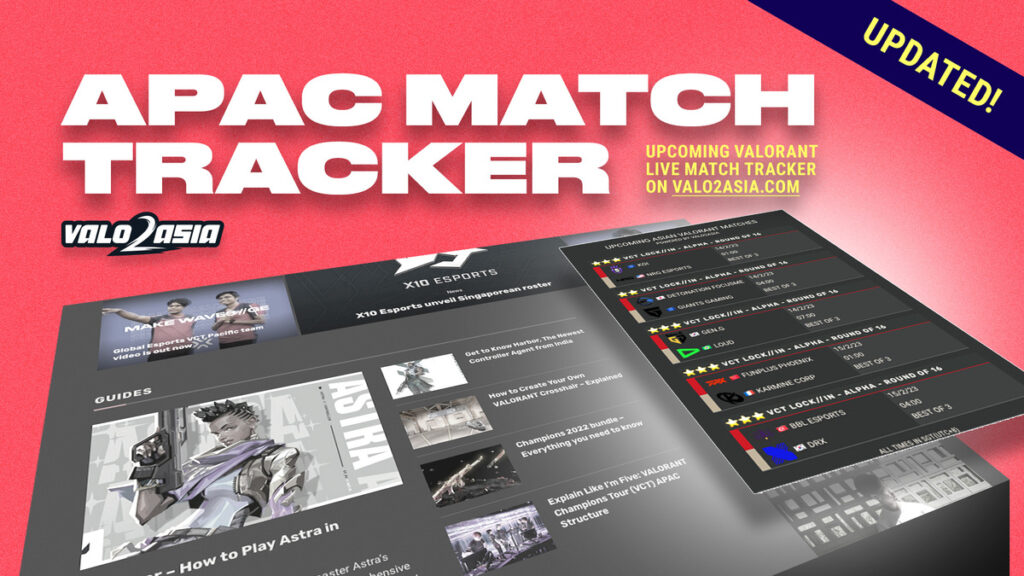 Get ready for non-stop action with VALO2ASIA.com! We bring you the pulse of APAC's most electrifying matches with our real-time match ticker, updated daily to keep you in the loop on all the latest. Our star rating system rates the importance of each match based on factors such as the teams' lineups, tournament rounds, and prestige.
From VCT Pacific to other major tournaments, we've got you covered with the most comprehensive coverage in the region with accurate schedules in Singaporean Time (UTC+8). Explore VALO2ASIA's match ticker now on the right side of our website!
---
For more insights on the Asian VALORANT scene and upcoming content like this, be sure to like and follow VALO2ASIA on Facebook, Twitter & Instagram.
---
Cover photo courtesy of VCT Pacific