Crazy Raccoon, Kim "Lakia" Jong-min's IGZIST, and Reignite are some of the highlight names in the second week of VCT Japan Stage 2 Challengers.
JAPAN – VCT Japan Stage 2 Challengers has reached its second and final week, with eight teams advancing to the single-elimination and best-of-three bracket that will play out its entirety on the weekend. The four top teams of the second week will join four other sides in the playoffs, among which are Stage 1 champions ZETA DIVISION, current No. 2 in Japan, NORTHEPTION, as well as FAV Gaming and REJECT.
ALSO READ: VCT Game Changers APAC Open 4 playoff teams determined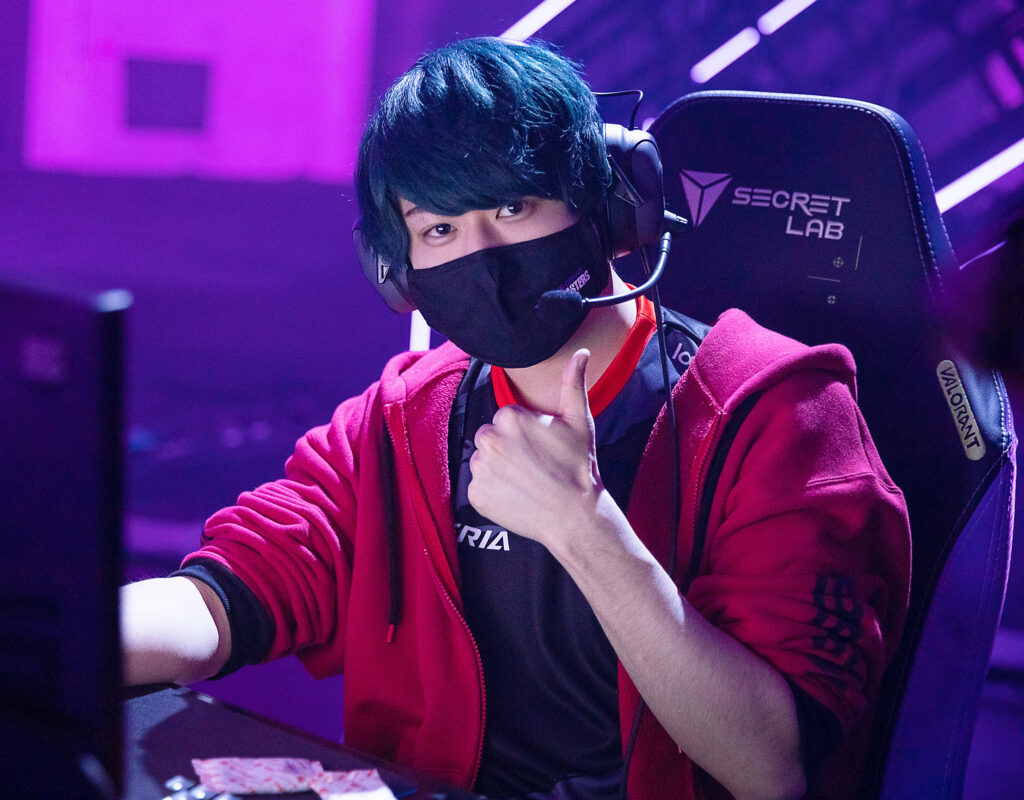 Looking at the teams attending the tournament, Crazy Raccoon are one of the favorites to reach the playoffs. The year has not been entirely trouble-free for the squad that qualified for all three international events last year. Following the decrease of Japan's slot in Masters and Crazy Raccoon's roster reshuffle that leaves only Yusuke "neth" Matsuda from the previous year's roster, the team had to battle tooth and nail against rivals ZETA DIVISION in the grand final of Stage 1 to clinch a berth in Masters 2 Reykjavik but ultimately fell short, 1-3. During the first week of Stage 2, NORTHEPTION eliminated them in the last obstacle to a playoff spot.
Following their losses in Stage 2 Week 1, Reignite, Jadeite, and Crest Gaming Zst will be aiming for redemption, while DetonatioN Gaming White and Sengoku Gaming are still getting acclimated to this level of competition and will be making their first-ever main event appearance in the 2022 VCT Japan circuit.
ALSO READ: VCT Japan Stage 2 Challengers Week 1 set to start
Below you can find the match-ups for week two, which will run from June 4-5 (time in SGT/UTC+8):
📅 Saturday, June 4 (Group A)
13:00 – Reignite vs. Sengoku Gaming
16:00 – DetonatioN Gaming White vs. Jadeite
📅 Sunday, June 5 (Group B)
13:00 – Crazy Raccoon vs. IGZIST
16:00 – Crest Gaming Zst vs. BLUE BEES
The time may be subject to change, either quicker or slower.
The Japanese-Russian squad of Sengoku Gaming will go head-to-head against Reignite. The second match will feature two teams that featured each a member of a now-defunct NUTURN Gaming: DetonatioN Gaming White with Seo "Suggest" Jae-young, whilst Jadeite with Park "allow" Sang-wook. One of these teams will make it to the main event for the very first time.
On the other side of the bracket, another former NUTURN Gaming member Kim "Lakia" Jong-min's IGZIST will encounter Crazy Raccoon, with the final-initial scrap featuring Crest Gaming Zst and BLUE BEES.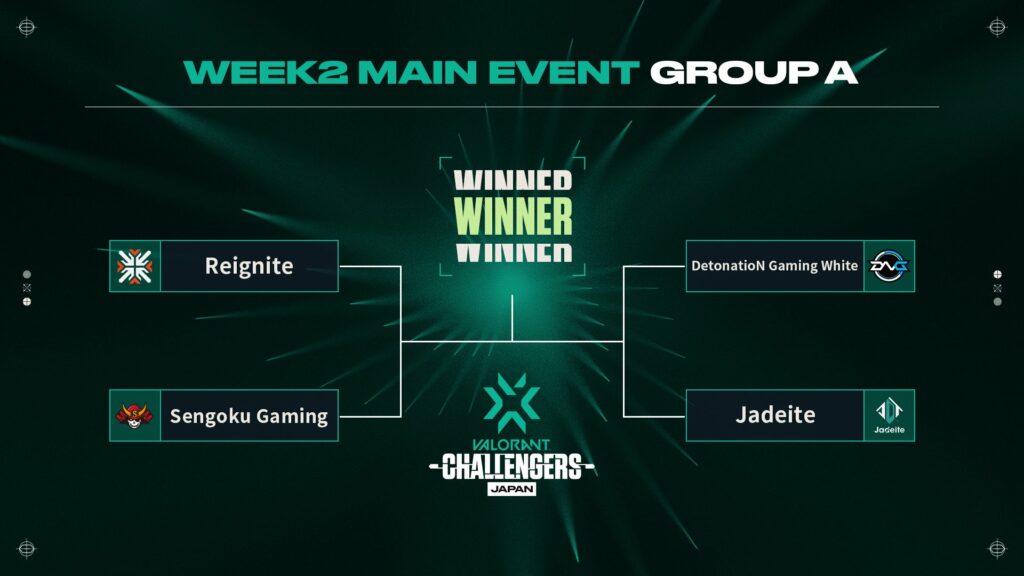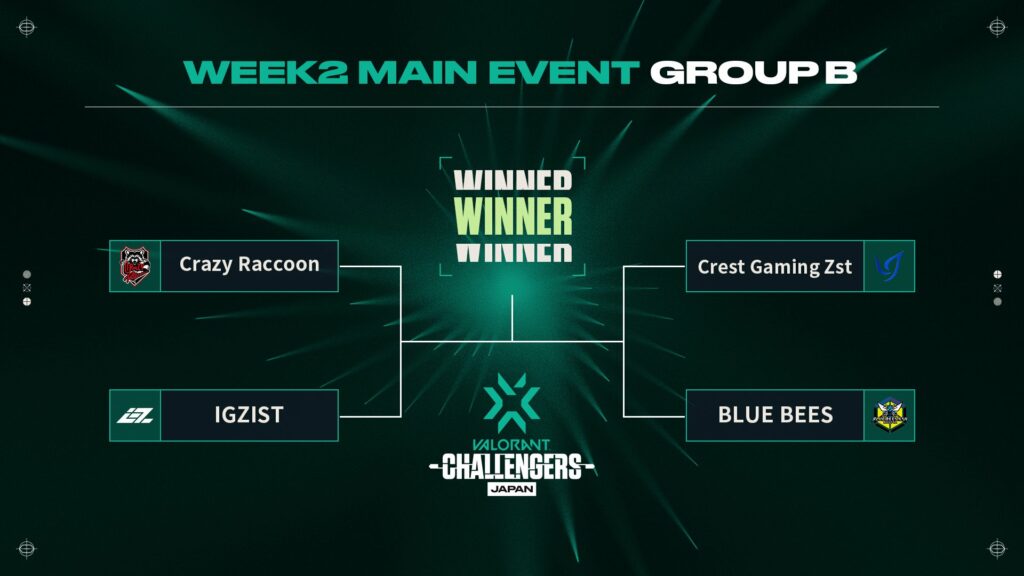 ---
For more insights on the Asian VALORANT scene and upcoming content like this, be sure to like and follow VALO2ASIA on Facebook, Twitter & Instagram.
---
Cover photo courtesy of Colin Young-Wolff/Riot Games