The final of the VCT Pacific League will be shown in cinemas in Tokyo and Osaka. 
JAPAN – The VCT Pacific grand final will be screened live at United Cinemas Toyosu (Tokyo) and Hirakata (Osaka) in Japan on May 28. The inaugural international league for Asia is currently being played out in Seoul, South Korea, with a champion set to be crowned next week. 
While many fans will be flying out to Seoul to attend the playoffs in person, those in Japan will have the chance to watch the pinnacle of the league on the big screen at United Cinemas. United Cinemas is a well-known cinema chain in Japan with multiple theaters nationwide, offering a variety of movie screenings. 
ALSO READ: VCT Pacific reaches playoffs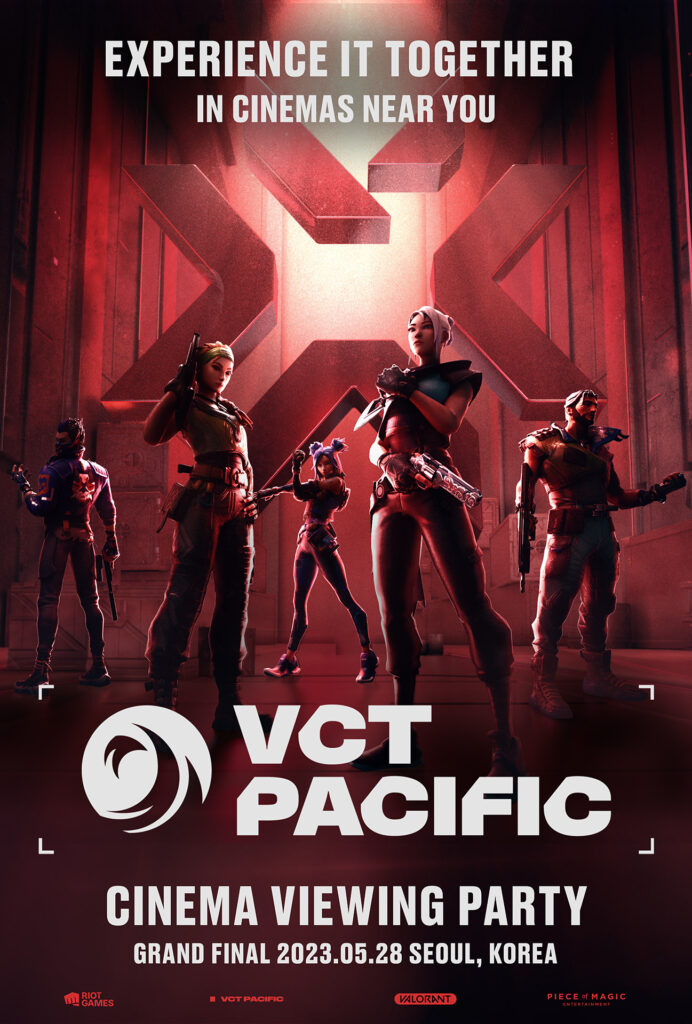 Tickets for the VCT Pacific grand final viewing party have been on sale since May 17, priced at JP¥3,800 (~US$27.44) for all seats. The event will be screened live at United Cinemas Toyosu in Tokyo and Hirakata in Osaka.
Six teams, including Japan's own ZETA DIVISION, have advanced to the playoffs, and the top three teams from the league will secure their spots in the upcoming Masters Tokyo and Champions Los Angeles events.
---
For more insights on the Asian VALORANT scene and upcoming content like this, be sure to like and follow VALO2ASIA on Facebook, Twitter & Instagram.
---
Cover photo courtesy of Toyosu Magazine