The VCT Pacific League Play is undergoing a change in its start time, which has been decided after evaluating the feedback of players and fans. 
SOUTH KOREA — Beginning this weekend, all Saturday and Sunday broadcasts of VCT Pacific will commence at 4 PM SGT (UTC+8), and all Monday broadcasts will begin at 6 PM SGT. These new start times will apply to all upcoming VCT Pacific League Play matches. 
However, all matches for Superweek, week 8 of League Play, will all start at 4 PM SGT on weekends and weekdays.
ALSO READ: VCT Pacific – Everything you need to know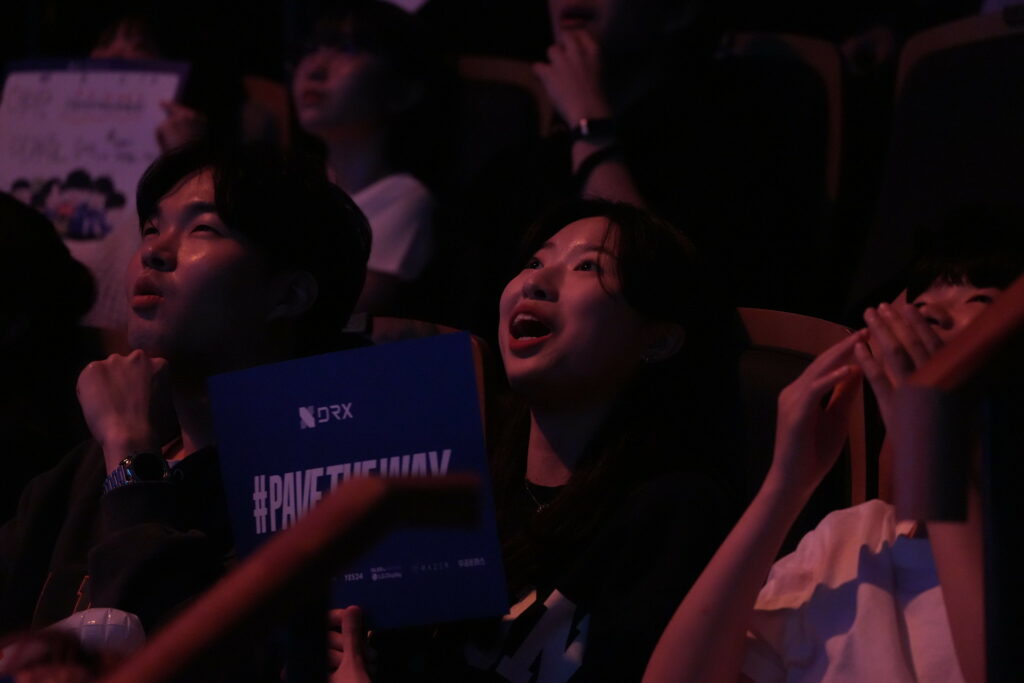 The reasoning behind the change in the match start time is based on team and fan sentiment that the matches were ending too late, impacting the well-being and safety of everyone involved on-site. Late-night matches can affect the players' performance and recovery, which ultimately affects the quality of the matches.
By starting the broadcasts an hour earlier on weekends and an hour later on weekdays, the VCT Pacific League Play hopes to make it more convenient for fans from different time zones to follow the matches without worrying about missing out on any action. The league has a diverse fan base across Asia and outside the region, and this change will allow fans to follow the matches without disrupting their daily routine.
League Play – Weekends
4 PM SGT/PHT/MYT/CST/HKT (UTC+8)
3 PM JKT/BKK/ICT (UTC+7)
1:30 IST (UTC+5:30)
League Play – Weekdays
6 PM SGT/PHT/MYT/CST/HKT (UTC+8)
5 PM JKT/BKK/ICT (UTC+7)
3:30 IST (UTC+5:30)
---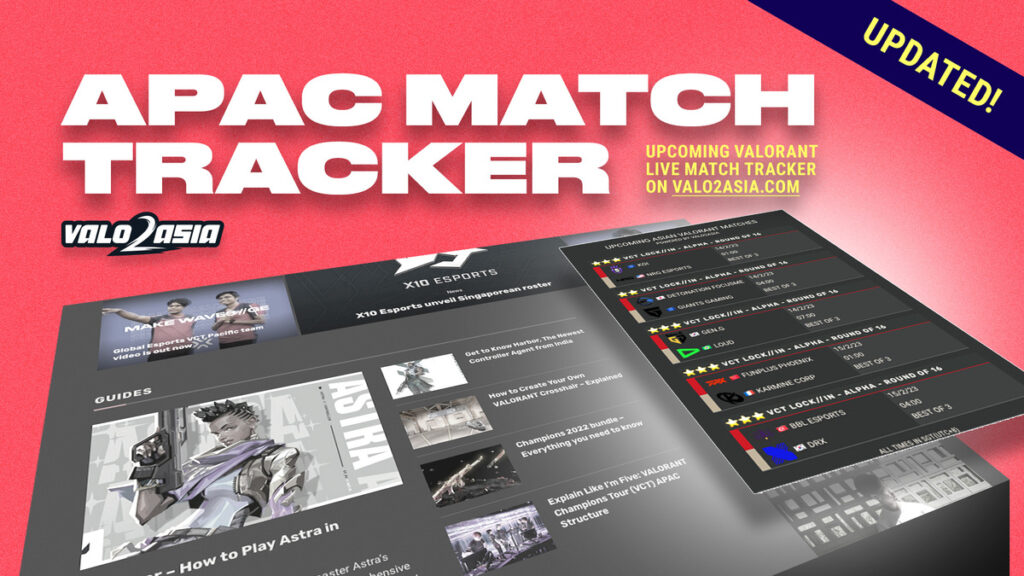 Get ready for non-stop action with VALO2ASIA.com! We bring you the pulse of APAC's most electrifying matches with our real-time match ticker, updated daily to keep you in the loop on all the latest. Our star rating system rates the importance of each match based on factors such as the teams' lineups, tournament rounds, and prestige.
From VCT Pacific to other major tournaments, we've got you covered with the most comprehensive coverage in the region with accurate schedules in Singaporean Time (UTC+8). Explore VALO2ASIA's match ticker now on the right side of our website!
---
For more insights on the Asian VALORANT scene and upcoming content like this, be sure to like and follow VALO2ASIA on Facebook, Twitter & Instagram.
---
Cover photo courtesy of VCT Pacific