Following the disqualification from VCT Thailand Stage 1 Challengers, X10 CRIT have now announced that coach Yuranun "0bi" Sangurang has been suspended indefinitely from the team.
THAILAND — X10 CRIT have been disqualified from VCT Thailand Stage 1 Challengers due to unauthorized communication during yesterday's match against XERXIA Esports in the quarterfinals of the competition, the tournament organizer ESL Thailand revealed yesterday. And following the disqualification, X10 CRIT handed out an indefinite suspension of Yuranun "0bi" Sangurang as an internal sanction, effective immediately. 
Riot Games and ESL Thailand issued an official competitive ruling against X10 CRIT after discovering that they violated rule 7.2.11 of the VALORANT Competitive Global Policy, which forbids unauthorized communications. "Any communication between non-players and players during a match is prohibited outside of designated Tactical and Technical Pauses. All players are expected to abide by the rules of fair play that they agreed to uphold prior to participating in the tournament." the rule reads.
ALSO READ: ONIC G, Oblivion Force qualify for VCT APAC Stage 1 Challengers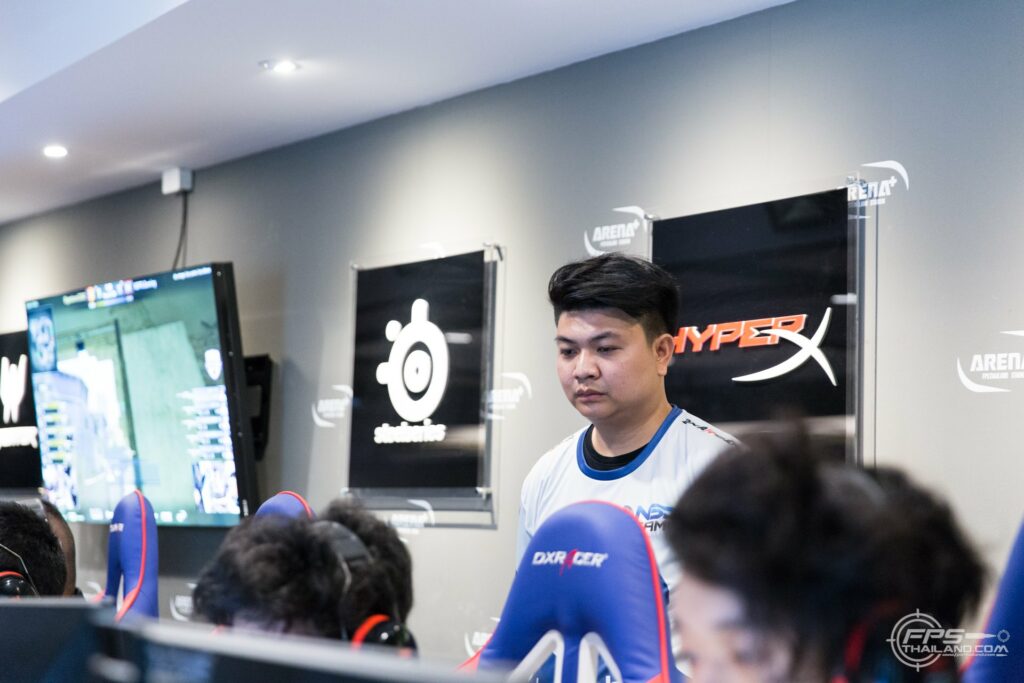 "There was evidence of a violation of the competitive rules whereby our coach was communicating with players outside of permitted technical and tactical pauses. As a result, we have been rightly disqualified from the competition. This is a behavior we do not condone or promote in our organization. We understand that tonight's events may have caused disappointment and upset among our supporters and the community. For that, we express our sincerest regrets.
Effectively immediately, we have decided to suspend Obi from coaching duties with all our teams. We will work on fixing our culture and values of integrity within our organization. During this emotional time, we would also like to ask the community to please respect the privacy of our players/staff and refrain from making hurtful or abusive remarks towards them. We will learn, grow, be better from our mistakes, and return to fight another day." the statement from X10 CRIT reads. 
The DQ effectively nullifies X10 CRIT's win on map one. Two additional maps were not played since the violation came to the organizer's attention before the second map. XERXIA Esports will progress to the semi-finals to face FULL SENSE, with the winner qualifying for VCT APAC Stage 1 Challengers.
This case follows several others brought to light over the course of the sub-regional VCT Playoffs. OG Brudders from Singapore were handed a series loss in the first round of the VCT MY/SG Stage 1 Challengers Playoffs due to the same unauthorized communication used in the open qualifier.
VCT Thailand Stage 1 Challengers, which has TH฿823,000 (~US$25,65) and three APAC Playoffs spots on the line, will continue today, pitting Team NKT against Attack All Around and 47 Gaming against Made in Thailand (MiTH). 
With 0bi suspended from the team, X10 CRIT are now coachless:
🇹🇭 Thanachok "notxd" Rattanapranee
🇹🇭 Nuttadet "xcool" Wijit
🇹🇭 Kitisak "SeveN89" Kititharakun
🇹🇭 Apiwat "garnetS" Apiraksukumal
🇹🇭 Phakphon "Flukky" Sukhonchasiri
---
For more insights on the Asian VALORANT scene and upcoming content like this, be sure to like and follow VALO2ASIA on Facebook, Twitter & Instagram.
---
Cover photo courtesy of X10 CRIT