After a week of exciting VALORANT, we have Japan's Stage 3 champion and it's two representatives for Masters Berlin. ZETA DIVISION (formerly Absolute JUPITER) come in as the first seed after a fantastic first run under the new brand, while the powerful Crazy Raccoon roster will be the region's other representative.
Absolute JUPITER were the kings of Japanese VALORANT for a long time. Throughout 2020, they dominated the region. But as 2021 came around, they were looking weaker. Their form actually parallels very closely their Korean counterparts, Vision Strikers. Ultimately, they fell off at the worst time, missing out on VALORANT's first-ever LAN. Like Vision Strikers, though, they rebuilt, adding Miyamoto "makiba" Akastuki while moving Takebayashi "barce" Ryo to a 6th-man role. The changes paid off big-time, as ZETA will be making their LAN debut in Berlin. And as the first seed, no less.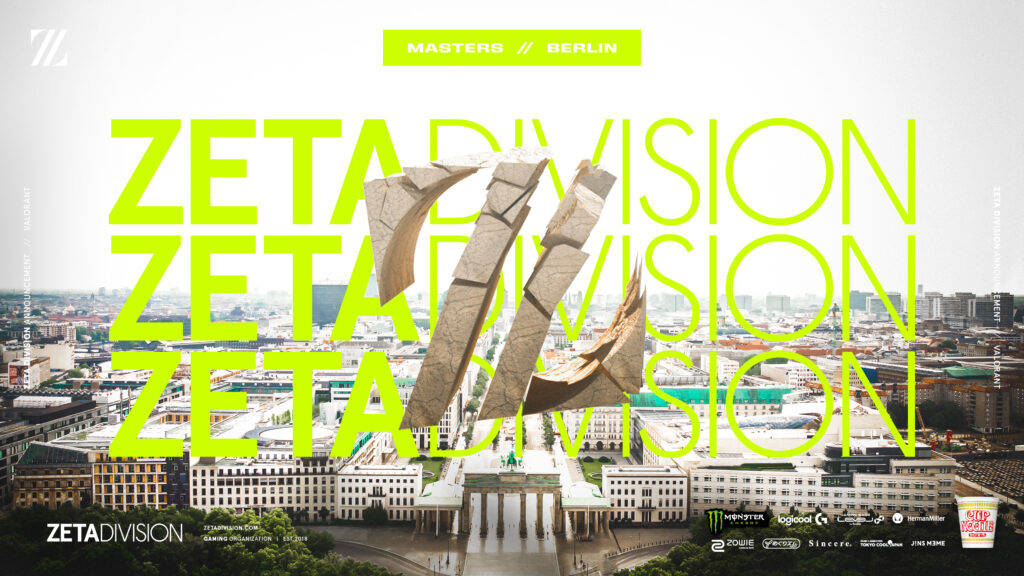 Takemori "takej" Shogo is the big star duelist for this team, but what's most impressive about this ZETA DIVISION compared to Stage 2's Absolute JUPITER is the teamwork. ZETA are playing off each other really well right now. Whether it's something makiba added in comms or a mindset change, the 2020 gods are back. In a region that has drastically improved since Stage 2, they topped it. Fans will be hoping for a good run in Berlin.
Berlin will see a very different Crazy Raccoon than Reykjavik did
Following their joint-last place finish at Masters Reykjavik, Crazy Raccoon made massive changes. Only three players remain from that roster, with one, An "Medusa" Min-cheol, mostly taking a back seat. They brought in some of Japan's biggest talents, such as Hideki "Fisker" Sasaki and Teppei "ade" Kuno, to fill the void.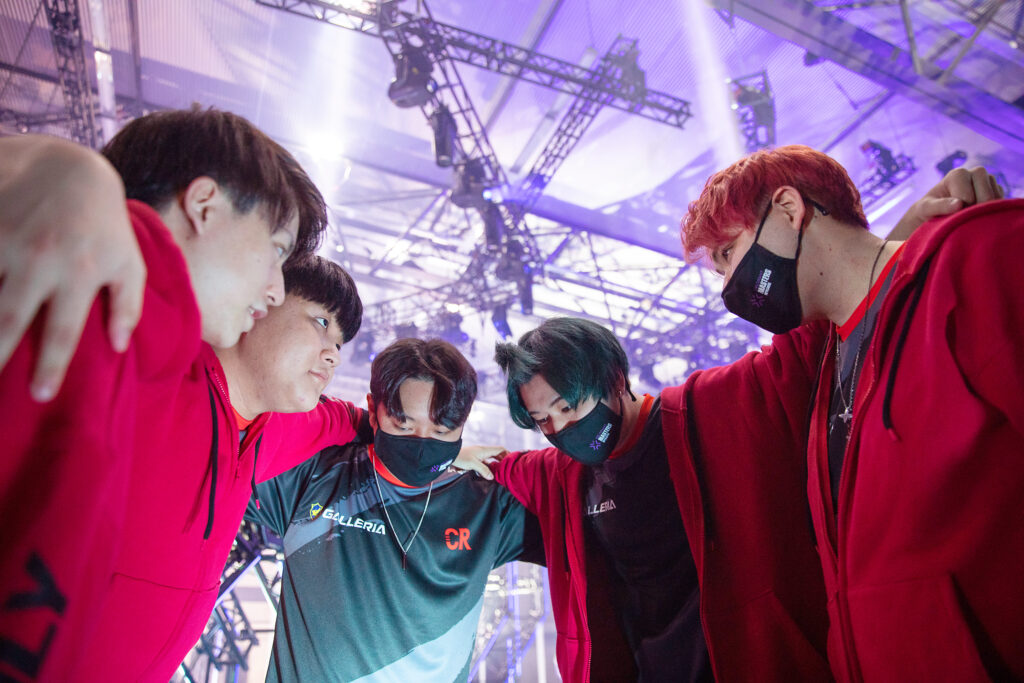 Utilizing a 7-man roster hasn't been easy, or without controversy and player-hoarding allegations. But ultimately, Crazy Raccoon are still one of the best teams in Japan. Fisker, Yusuke "neth" Matsuda, and Byeon "Munchkin" Sang-byeom play every map for this team, while the other two players swap out depending on the map. And it's a great core to work from. In the end, they'd lose a close bo5 to ZETA, but they also came from the upper bracket and got their spot first. With the region improving so much, Crazy Raccoon will still have plenty of potential to make their mark in Berlin.
New stars and storylines continue to find the spotlight
The other team with aspirations for Berlin this Stage was NORTHEPTION. Known as the home of the "Korean Jett", Seoldam, they'd ultimately fall to ZETA DIVISION in the lower bracket after beating them in the upper. It was a disappointing finish, but this is still a team with a ton of potential for the future.
One of the biggest stories from Stage 3 in Japan was the emergence of exciting new talent. Players like GangPin and Ilya "smth" Petrov stole the spotlight when we got to lower-tier teams. The former is a Korean import with a penchant for destroying any team marginally worse than his, Feeling, while the latter is a Russian player with some of the craziest highlights of any player in the world. Since he's Russian, his team, Insomnia, also communicates in English. Both Feeling and Insomnia would qualify to Challengers Finals in the first stage of play for each of their stars; both would fall out 5th-6th.
With new stars coming and several big teams battling it out at the top, Japanese VALORANT is only getting better. ZETA DIVISION and Crazy Raccoon make two great Berlin representatives, and a good showing would certainly invigorate the massive Japanese fanbase.
---
For more insights on the Asian VALORANT scene and upcoming content like this, be sure to like and follow VALO2ASIA on Facebook, Twitter & Instagram.