The Japanese powerhouse picked the fourth and final VALORANT Champions LA berth up for grabs via the Pacific Last Chance Qualifier. 
JAPAN – ZETA DIVISION have become the fourth and final team from VCT Pacific to qualify for VALORANT Champions 2023. They will now gear up to head to Los Angeles, California, for the season-culminating event scheduled for August 6-26.
The Japanese powerhouse made their way to the third VALORANT world championship after a solid victory over Team Secret from the Philippines in the Grand Finals of the VCT Pacific Last Chance Qualifier today, with a match score of 3-1 (Fracture 14-12, Ascent 9-13, Split 13-7, Lotus 13-6).
The competition stood as the last window of opportunity for the remaining seven VCT Pacific teams to carve out a spot for themselves in Los Angeles, joining the ranks of Paper Rex, DRX, and T1. 
ALSO READ: NAOS Esports to overhaul roster; part ways with quartet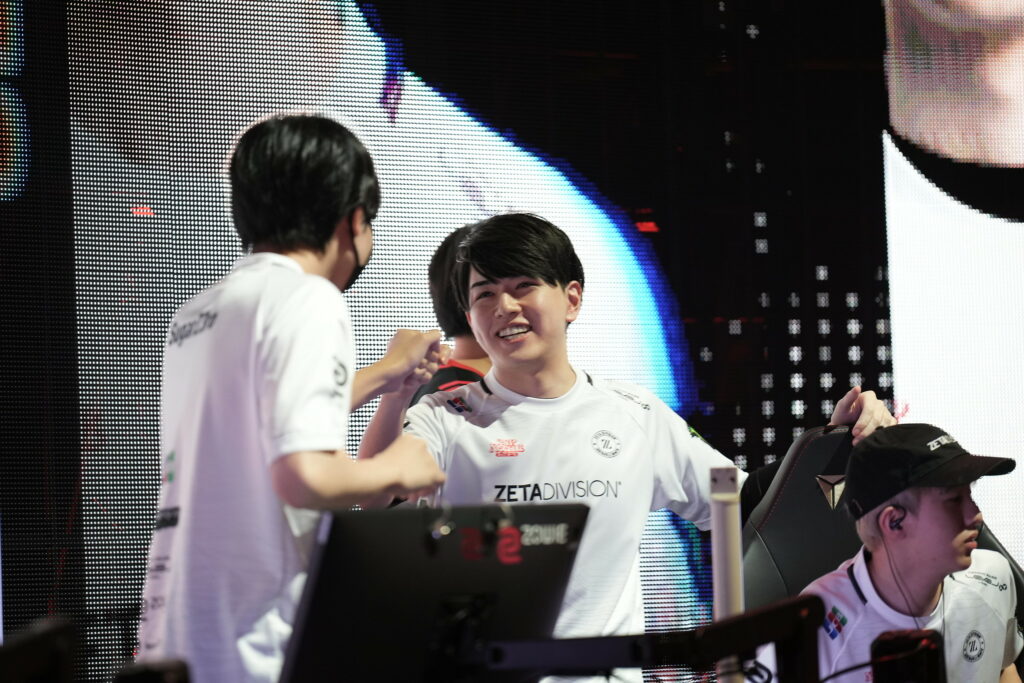 "I'm very glad that we got the win today because we had to get this win on the LCQ to go through to Champions. I have no idea what is going to [happen] in Los Angeles, but I am looking forward to it," Grand Finals MVP Koji "Laz" Ushida said in a post-match interview. 
The 27-year-old team captain led the way with outstanding performances, boasting a 1.13 VLR rating over 205 rounds played and topped the charts for his team, particularly after reverting to his signature agent Chamber. In addition, Tomoaki "crow" Maruoka has elevated his game, showing a massive improvement in his performance from his time in the Pacific League with multiple crucial plays, where his rating has risen from 0.88 to 1.06.
Interestingly, Sawada "JUNiOR" Yuya was spotted at the LCQ coaching desk instead of the usual Hibiki "XQQ" Motoyama, suggesting a possible shift in team strategy and dynamics.
In ZETA's opening match against Rex Regum Qeon, Yuma "Dep" Hashimoto broke a new record for the most kills on LAN with 42, surpassing the previous record of 40 kills set by Nathan "nataNk" Bocqueho of Gentle Mates at VCT Ascension EMEA just a week before. Dep's record-setting match happened on Ascent, where he played Sova on a map that concluded in their favor following eight overtimes, 21-19, and took one and a half hours.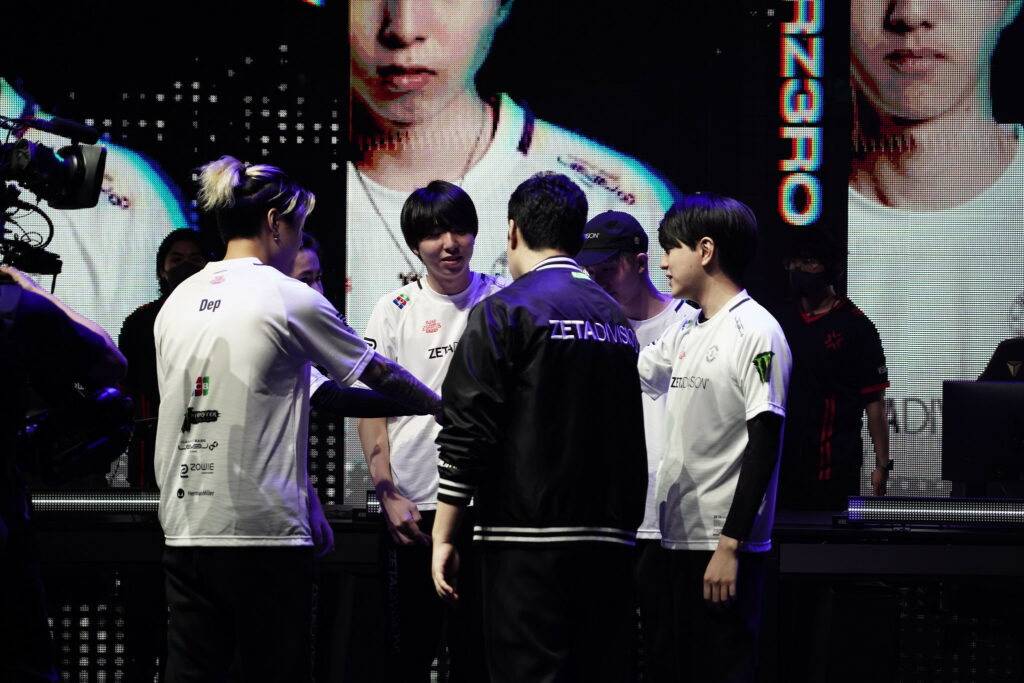 The Japanese side put up a flawless run en route to a place at the third VALORANT world championship, beginning their LCQ campaign with best-of-three victories over Rex Regum Qeon (2-1) and Team Secret (2-0) before advancing to their final bout against the latter in a best-of-five series.
The two teams fought ferociously in the qualifying series, with ZETA DIVISION taking the lead, fending off a late surge by the Filipino team 14-12 in overtime before Team Secret fought back with a 13-9 win on their map pick of Ascent. The Japanese team regained momentum on their second map pick of Split, rushing to a 6-0 lead and ultimately winning the map 13-7. The fourth map, Lotus, saw ZETA DIVISION comfortably take the win 13-6, thus securing the series 3-1.
ZETA DIVISION are set to make their eighth international appearance in Los Angeles, California, joining Pacific region peers Paper Rex, DRX, and T1, who have also earned their spots after finishing in the top three of the league.
With ZETA DIVISION's win in the Pacific LCQ, the VALORANT Champions LA team list is currently as follows:
| | |
| --- | --- |
| Evil Geniuses | NRG Esports |
| LOUD | FNATIC |
| Team Liquid | FUT Esports |
| Giants | Natus Vincere |
| Paper Rex | DRX |
| T1 | ZETA DIVISION |
| EDward Gaming | Bilibili Gaming |
| FunPlus Phoenix | KRÜ/Leviatán |
---
For more insights on the Asian VALORANT scene and upcoming content like this, be sure to like and follow VALO2ASIA on Facebook, Twitter & Instagram.
---
Cover photo courtesy of VCT Pacific