The former NUTURN player announced that he is looking to begin a new chapter in his career and is open to offers in the Korean region, but has not ruled out the possibility of playing abroad.
Choi "10X" Jin-woo became a free agent in late August after stepping down from NUTURN Gaming. During his stint with NUTURN, he assisted the team in qualifying for the VCT Stage 3 – Korea Challengers Playoffs, where they finished 5th-8th. When approached by VALO2ASIA, 10X stated that he is still looking for a new place to call home but did not rule out other options outside of the Korean peninsula.
The 24-year-old is mostly known for his time with T1 Korea, who placed runner-up in the A.W EXTREME MASTERS Asia Invitational. Under the same banner, he achieved a 5th-8th placement at First Strike Korea before landing in with BearClaw Gaming and Rio Company.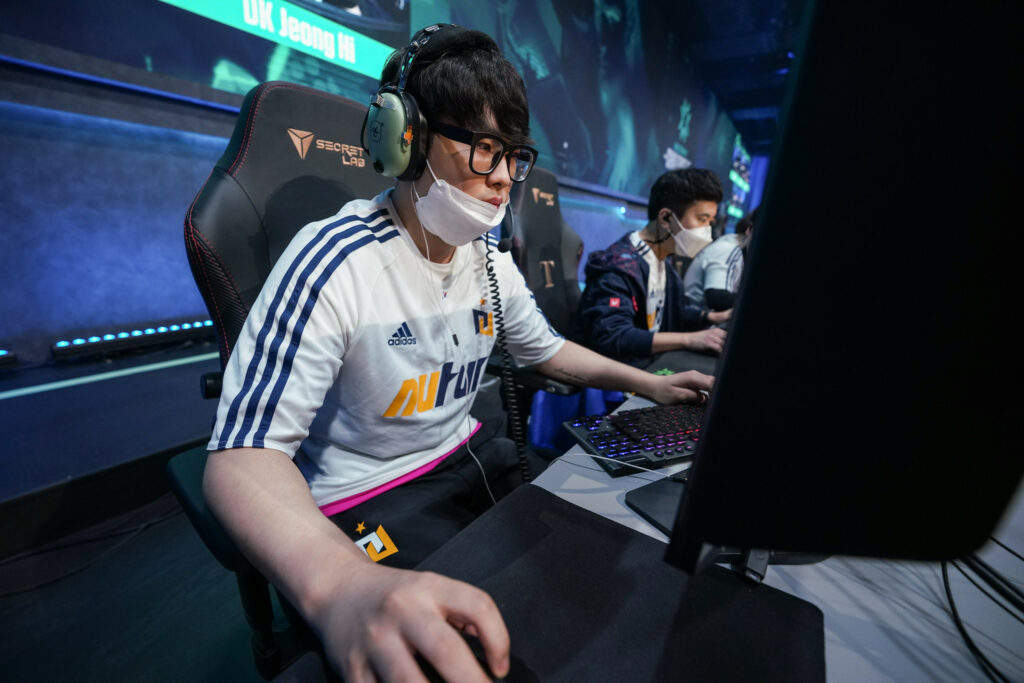 He found his way to one of the highest-ranked Korean teams two days before the start of VCT Stage 3 – Korea Challengers Open Qualifier, with a sudden departure of Kim "Lakia" Jong-min from NUTURN Gaming. He was replaced by Choi "10X" Jin-woo.
10X faced a baptism of fire with taking the place of Lakia – the Masters 2 Reykjavik Day 4 MVP – and was tasked with securing NUTURN's second international LAN appearance. However, 10X's time there was short-lived as he found himself out of the squad two weeks after a 5th-8th place result in the Stage 3 Playoffs.
ALSO READ: Five players to watch at VALORANT Champions – Best of the Best of Asia
Since then, the Korean player has remained unsigned and only played with his mixed team alongside Kim "Harry" Han-kyu and Yeom "eKo" Wang-ryong in the National ShotVAL Pride.
10X has been exploring a broader agent pool, with him currently focusing on Jett, Raze, and Skye after a prior spell in which he spent more over half of his official matches with Sova. Interested parties can reach the player on Twitter and Discord (10X#8950).
---
For more insights on the Asian VALORANT scene and upcoming content like this, be sure to like and follow VALO2ASIA on Facebook, Twitter & Instagram.
---
Cover photo courtesy of VALORANT Korea/Riot Games