As VALORANT Champions is starting less than one week away, we would like to take a closer look at 5 of the 26 Asian players playing in the most renowned VALORANT competition of the year, and why you should too.
The final event of the VALORANT Champions Tour, known as VALORANT Champions 2021, is set to begin on December 1. 80 players of 16 teams are set to compete for one last time for that title of the best team in the world.
Every team and individual has had their ups and downs over the year. Eight distinct regional Challengers have been witness to the stories of some of Asia's most enthusiastic players. With that being said, VALO2ASIA has produced a list of five players that we picked to keep an eye on during VALORANT Champions, in no particular order.
---
🇰🇷 Yu "BuZz" Byung-chul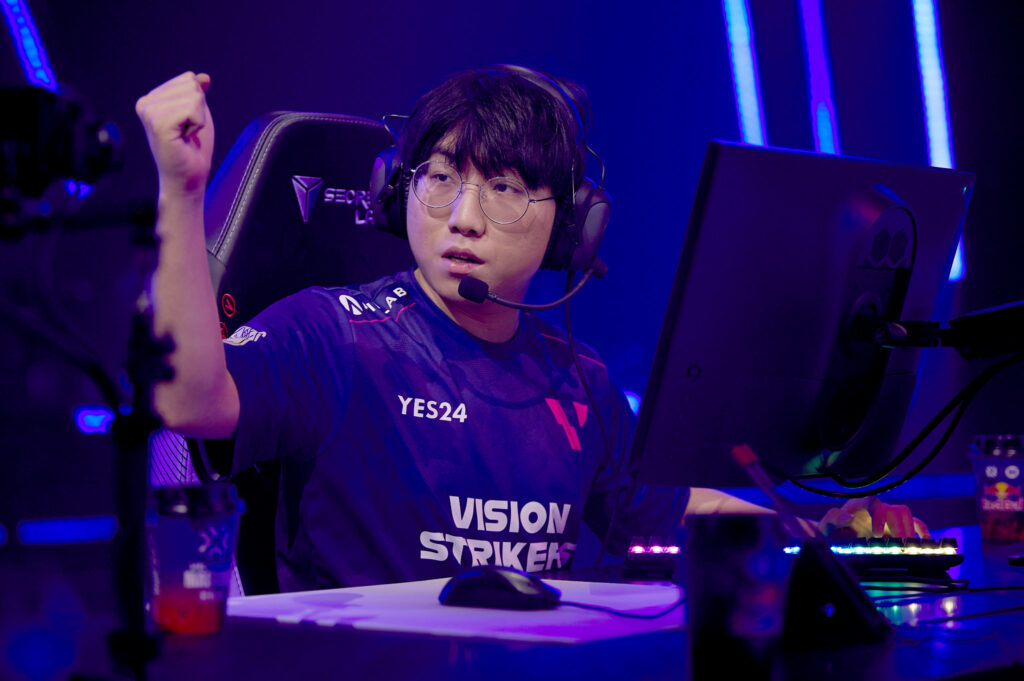 Team: Vision Strikers
Nationality: Korean
Age: 18
Signature Agents: Jett (71.6%), Omen (18.7%)
Signature Weapon: Phantom
Average Combat Score: 250
Official Maps Played: 149
BuZz, without a clear CS:GO past in sight, is a true VALORANT prodigy at the age of 18. Prior to joining Vision Strikers, the young Korean had a number of experiences playing for Cloud9 Korea, BearClaw Gaming, and Rio Company. He then joined Vision Strikers in May, together with MaKo. It was no simple undertaking to fill the vacuum on South Korea's most prominent squad.
However, despite being just 18 years old, BuZz has shown a lot of potentials and was perhaps Vision Strikers' greatest asset heading into Champions. Throughout Vision Strikers' Masters 3 Berlin campaign, BuZz topped in all three series played against Paper Rex, Acend, and Gambit Esports. Easily one of the most underrated players on this list, experience and exposure to the global scene should only prove to elevate BuZz's aptitude for the game.
---
🇹🇭 Chanawin "JohnOlsen" Nakchain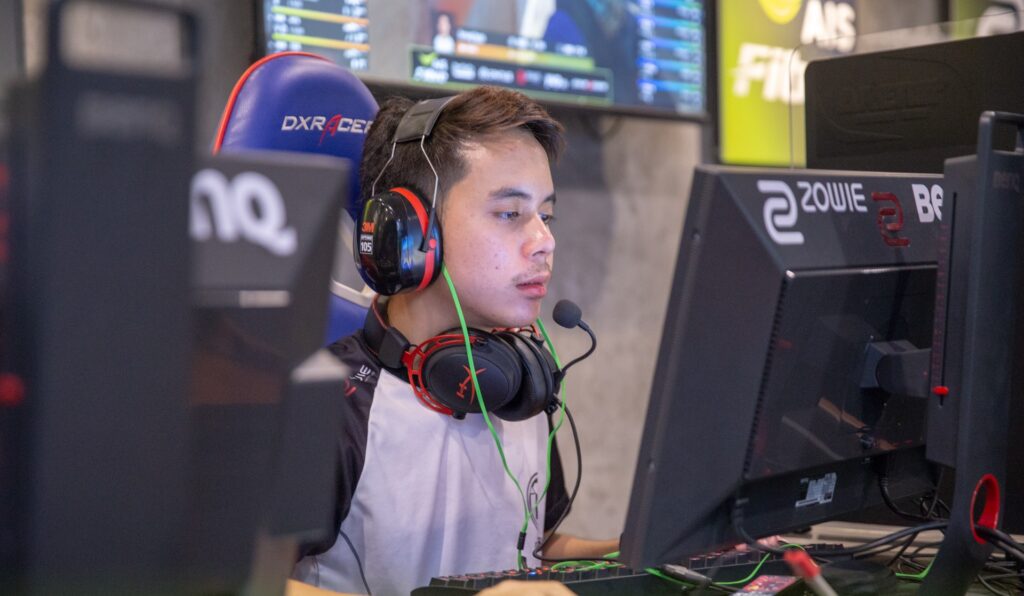 Team: FULL SENSE
Nationality: Thai
Age: 23
Signature Agents: Jett (46.8%), Phoenix (17.7%), Breach (11.8%)
Signature Weapon: Vandal
Average Combat Score: 246
Official Maps Played: 209
Second on our list is a player that has garnered much attention recently. JohnOlsen came into VALORANT with a respectable CS:GO career under his belt, having played with some of Thailand's highest-ranked teams at that time. The VALORANT World Championship will be JohnOlsen's 21st LAN appearance in his professional esports career and his first in VALORANT. JohnOlsen's name strikes terror into the hearts of his opponents as a significant element of the team's achievement in qualifying for Champions.
Taking down Masters 2 Reykjavik's third-best team, NUTURN Gaming, was surprising enough. JohnOlsen posted a whopping 307 ACS throughout three maps played — two of which the Jett player topped the scoreboard. FULL SENSE then continued to rally through the lower bracket to face Northeption again, where the team exacted retaliation to win the Asia-Pacific Last Chance Qualifier and secure their tickets to Berlin.
---
🇹🇭 Patiphan "Patiphan" Chaiwong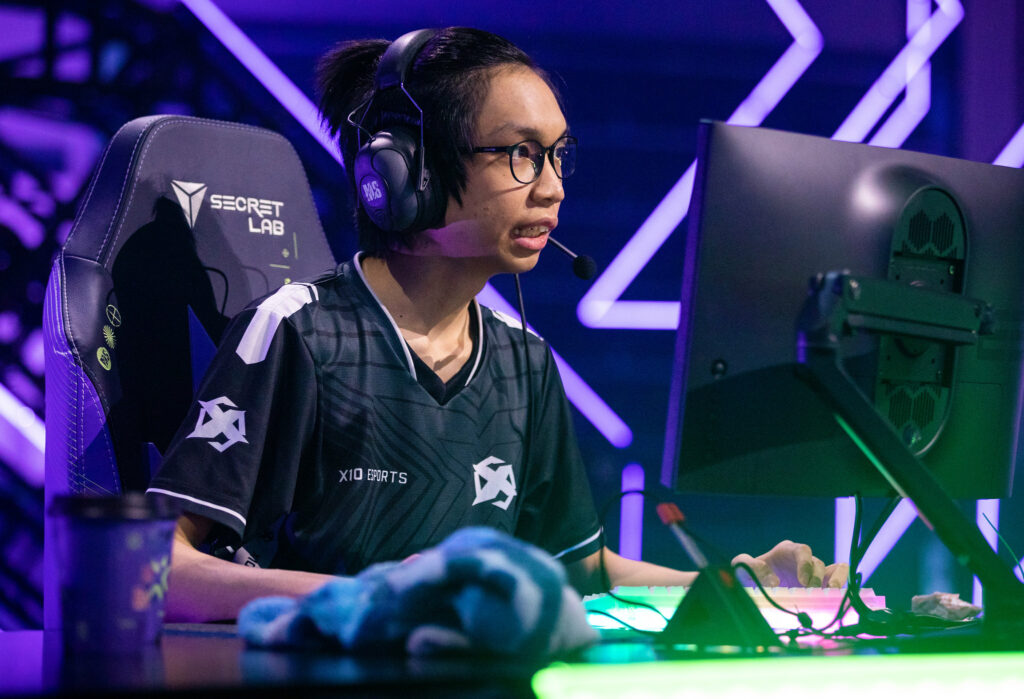 Team: X10 Esports
Nationality: Thai
Age: 18
Signature Agents: Jett (42.3%), Phoenix (19.2%), Raze (13.5%), Reyna (12.5%)
Signature Weapon: Vandal
Average Combat Score: 256
Official Maps Played: 117
One of the biggest personalities in VALORANT, Patiphan, is on our following list. First came into the international radar after X10 Esports qualified to Masters 2 Reykjavik. He boasts a professional portfolio in Overwatch, most notably played for Talon Esports. Before his retirement in Overwatch, he was arguably the best player in Southeast Asia. 
Transitioning to VALORANT, it was clear from the start that X10 Esports were forming one of the best Thai compositions, with a clear vision of lifting trophies outside of Thailand. Their first step was at VCT Stage 2 – SEA Challengers Playoffs, when they qualified for VALORANT's first international LAN, Masters 2: Reykjavik, in Iceland.
Coming into Reykjavik, X10 Esports, together with Patiphan, were regarded as the least favorite since they hailed from a region with little representation in any other FPS titles internationally, including CS:GO. During their time there, despite getting taken down by Team Vikings, X10 Esports still showed their ability to defeat their Asian counterparts Crazy Raccoon before being eliminated by Fnatic.
He stepped down from the active lineup for his wrist recovery during Stage 3, which saw X10 Esports still perform well against Southeast Asian opponents but not more than that. Now that the team's highest-ACS is back in the lobby, Patiphan is the player to watch both in-game as the X10's key player and out-game as one of the best personalities of the game.
---
🇵🇭 Jayvee "DubsteP" Paguirigan
Team: Team Secret
Nationality: Filipino
Age: 29
Signature Agents: Jett (74.9%), Raze (15.3%)
Signature Weapon: Phantom
Average Combat Score: 244
Official Maps Played: 180
Oldest among the list yet does not diminish his potency. DubsteP already had five years of experience in the CS:GO professional scene before switching to VALORANT. Looking back at recent performance, it is evident that the 29-year-old is on point, especially during the VCT Stage 3 – SEA Challengers Playoffs, in which Team Secret (previously Bren Esports) crowned champions.
If we imply visa issues were not a thing, it should be DusbteP's second trip to Berlin this year. Previously, visa issues held the Filipino player's dream to play on his first international LAN in VALORANT, Masters 3 Berlin. Six days after the incident, DubsteP, together with the lineup, parted ways with Bren Esports to join Team Secret.
---
🇯🇵 Yusuke "neth" Matsuda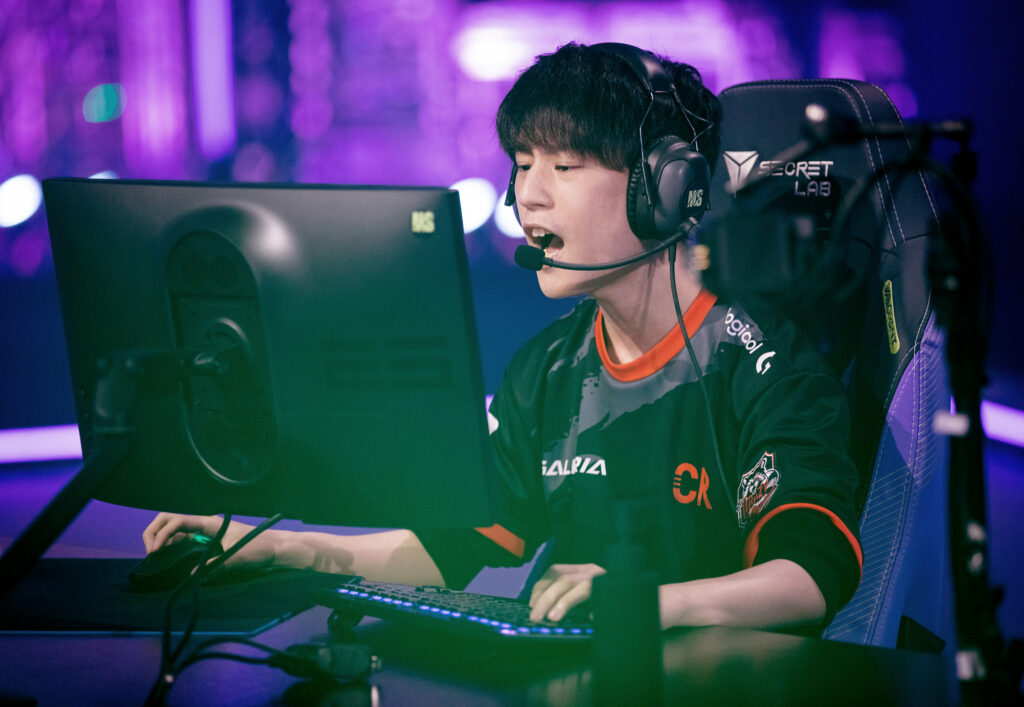 Team: Crazy Raccoon
Nationality: Japanese
Age: 25
Signature Agents: Raze (44.8%), Killjoy (14.4%), Jett (12%)
Signature weapon: Vandal
Average Combat Score: 225
Official Maps Played: 146
By the conclusion of Champions, neth will have attended three out of three VALORANT's international LAN events this year. Despite not being the team's star, the Raze main is arguably the team's most stable player. While neth is not regarded as the heavy hitters of the scene, everybody loves an underdog tale, right?
While Crazy Raccoon may have performed below expectations against Havan Liberty and Gambit Esports, the third series against eventual Masters 3 Berlin champions Gambit Esports astonished the world as the Japanese pushed the Russian side to the limit — coming dangerously close to taking Icebox. The 12-14 outcomes from their original 1-13 encounter demonstrated that Crazy Raccoon can still put up a good fight and make everyone come to believe. Should neth comes out swinging, Crazy Raccoon may get their own headlines. Nonetheless, neth is one of the players to keep an eye on while CR is in action.
---
For more insights on the Asian VALORANT scene and upcoming content like this, be sure to like and follow VALO2ASIA on Facebook, Twitter & Instagram.
---
Cover photo courtesy of Colin Young-Wolff/Riot Games