Action PH have announced that Matthew "modeskiii" Bautista is no longer part of their VALORANT squad.
PHILIPPINES — Matthew "modeskiii" Bautista has parted ways with Action PH, bringing about an end to his 3-month-long tenure with the Filipino organization. His departure leaves Action PH with a three-man active roster and a temporary stand-in for the time being. Action PH have not yet named any replacements.
Modeskiii originally joined the organization in December 2021 when the organization was rebuilding its roster around Philip "Aryu" Vergara. While playing under the Action PH banner, modeskiii took part in four significant tournaments and helped his team break into the top five in the Philippines. Their best result came at VCT Philippines Stage 1 Challengers, where they placed third after defeating Zeal Esports and Oasis Gaming in the playoff stage.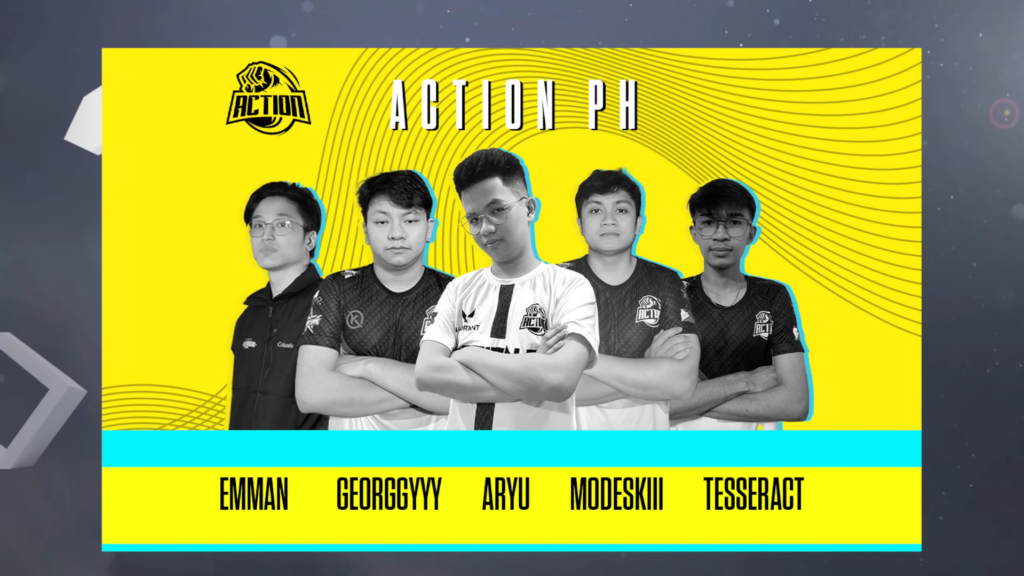 The team's subsequent appearance in the Play-In stage of VCT APAC Stage 1 Challengers was lacklustre, as they went without full strength and relied on a stand-in to fill in for modeskiii's absence. The team placed 17th-18th after losses to ONIC G and FULL SENSE.
Less than a week after, Action PH suffered another setback as Jm "sirodeathyo" Ignacio stepped down from the active roster, leaving only two out of four members from their signing in December last year. 
Having no significant events lined up after being eliminated early in VCT APAC Stage 1 Challengers, the Filipino team will return to action only in the group stage of the Predator Kings of PH 2022. In addition to Action PH, NAOS Esports, Bren Esports, and Outplay Esports have all been confirmed to compete in the domestic tournament, along with the other four yet-to-be-determined teams.
Action PH are left with:
🇵🇭 George "Georggyyy" Lachica
🇵🇭 Philip "Aryu" Vergara
🇵🇭 Emmanuel "Emman" Morales
🇵🇭 Franc "ABATMAN" Mejia (Substitute)
🇵🇭 Jm "sirodeathyo" Ignacio (Inactive)
---
For more insights on the Asian VALORANT scene and upcoming content like this, be sure to like and follow VALO2ASIA on Facebook, Twitter & Instagram.
---
Cover photo courtesy of Action PH