The competition resumes tomorrow in incredibly high-stakes clashes for the chance to represent the region at Masters 1 Reykjavik.
VCT APAC Stage 1 Challengers Knockouts will take place on March 24-27. There, eight teams will contest for US$150,000 in prize money and two spots at Masters 1 Reykjavik by advancing through a double-elimination, best-of-three playoff bracket.
Among participants in the event are three previous attendees of a series of international LAN last year, including XERXIA Esports (Masters 2 Reykjavik, VALORANT Champions), Paper Rex (Masters 3 Berlin), and FULL SENSE (VALORANT Champions), as well as an extensive list of top tier contenders from a variety of regions.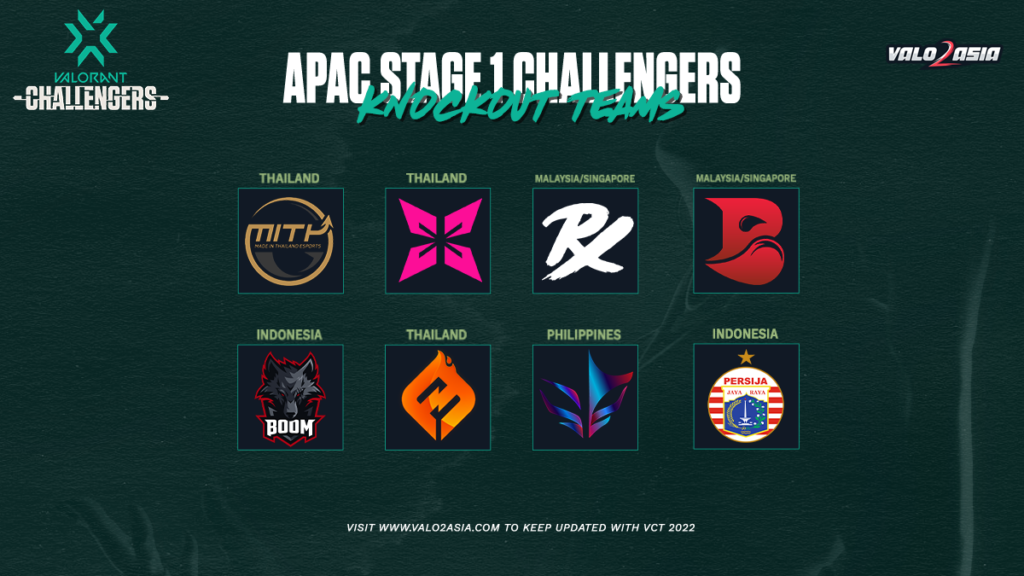 The current landscape has made predictions more uncertain than usual. With the event set to kick off in less than 24 hours, we have prepared a brief preview of the eight attendees participating in the knockout stage of VCT APAC Stage 1 Challengers.
 ALSO READ: VCT APAC Stage 1 Challengers Knockouts – What you need to know
---
🇹🇭 Itthirit "foxz" Ngamsaard
🇹🇭 Panyawat "sushiboys" Subsiriroj
🇹🇭 Nutchapon "sScary" Matarat
🇹🇭 Thanamethk "Crws" Mahatthananuyut
🇹🇭 Thanachart "Surf" Rungapajaratkul
🇹🇭 Yuttanagorn "Zeus" Kaewkongyai (Coach)
The addition of Thanachart "Surf" Rungapajaratkul has maintained XERXIA Esports in shape as Thailand's No.1 side so far. The successor to Patiphan "Patiphan" Chaiwong has been putting up impressive numbers in XERXIA's games this year, and it does not seem as if he will slow down anytime soon.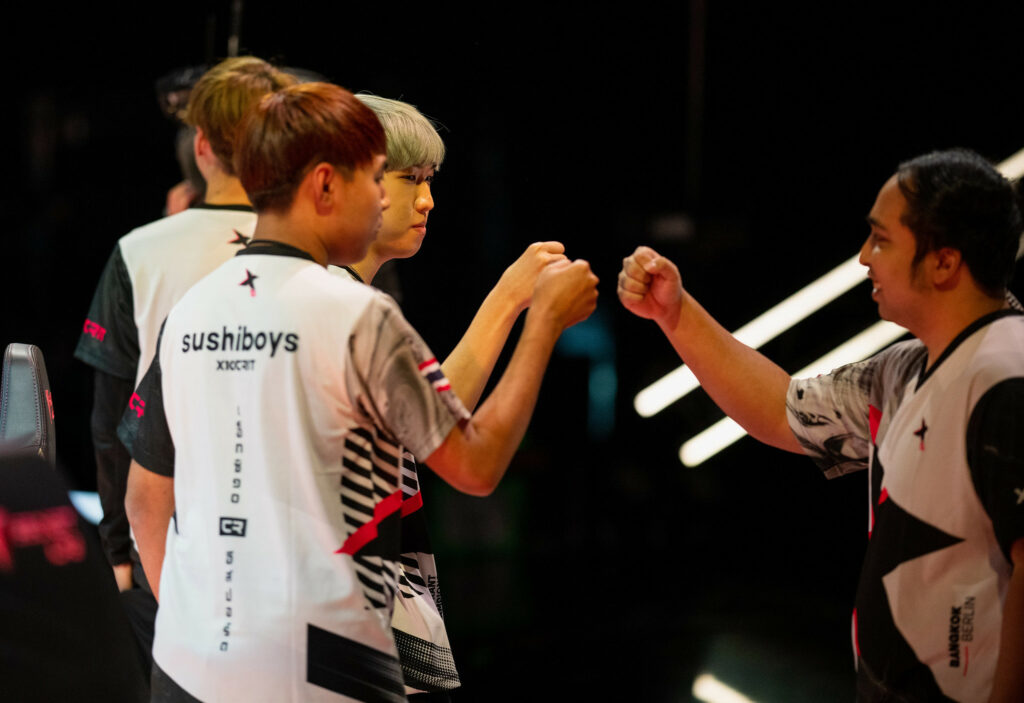 For XERXIA Esports, the group stage was a series of disasters. After being put in the group of death alongside ONIC G, Bleed eSports, and NAOS, they were forced to accept a forfeit defeat against Bleed eSports due to force majeure in Bangkok, Thailand. To advance to the knockout stage, XERXIA had to defeat ONIC G, another heavy contender from Indonesia, twice.
More challenges await the Thai squad on their journey to be back in Reykjavik, Iceland. We shall know by the end of this week whether the crown will stay with them or change hands.
🇸🇬 Benedict "Benkai" Tan
🇲🇾 Khalish "d4v41" Rusyaidee
🇮🇩 Aaron "mindfreak" Leonhart
🇮🇩 Jason "f0rsakeN" Susanto
🇸🇬 Wang Jing "Jinggg" Jie
🇫🇷 Alexandre "alecks" Salle (Coach)
Their undefeated run stretching all the way back to MY/SG Stage 1 will once again dominate headlines about the Singaporean side's campaign so far. Moreover, Paper Rex were comfortable with concealing their strats and agent composition in the sub-regional MY/SG event, ensuring that their APAC adversaries had no clue how they would play or way to study and counter their starts.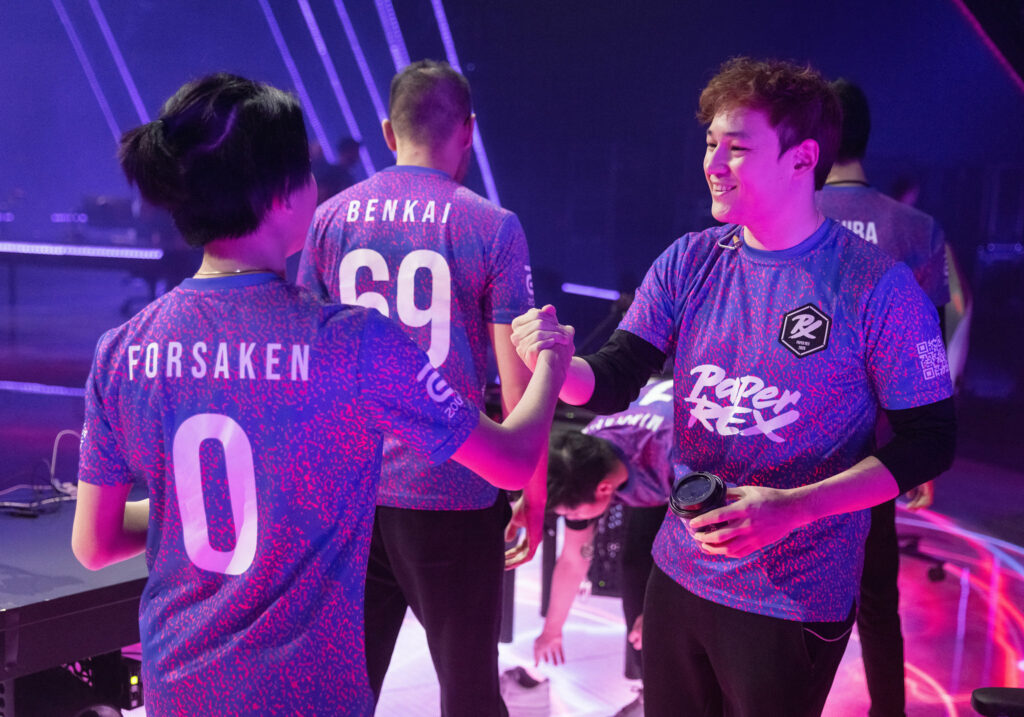 Since the TEC Showdown in November, they have remained unbeaten in any series played. Thus far, only Persija Jakarta has been able to grab a map from the Benedict "Benkai" Tan-led side in a tight contest. It goes without saying that Paper Rex have all of the necessary components to extend their current run of success and establish themselves as a powerhouse to represent APAC in Masters 1 Reykjavik. 
🇹🇭 Chanitpak "ChAlalala" Suwanaprateep
🇹🇭 Elamrahim "LAMMYSNAX" Khanpathan
🇹🇭 Kititkawin "PTC" Rattanasukol
🇹🇭 Chanawin "JohnOlsen" Nakchain
🇹🇭 Nattawat "SuperBusS" Yoosawat
🇹🇭 Thanaphat "THEE" Limpaphan
Thotsaphon "cbbk" Suphatthanaphalaphon (Head coach)
Kachaporn "ZOCHA" Taveesin (Coach/analyst)
Thailand sent the most representatives to the top eight. Despite being Thailand's #3 seed and starting their campaign from the Play-In stage, FULL SENSE made an anticipated run to the knockout stage.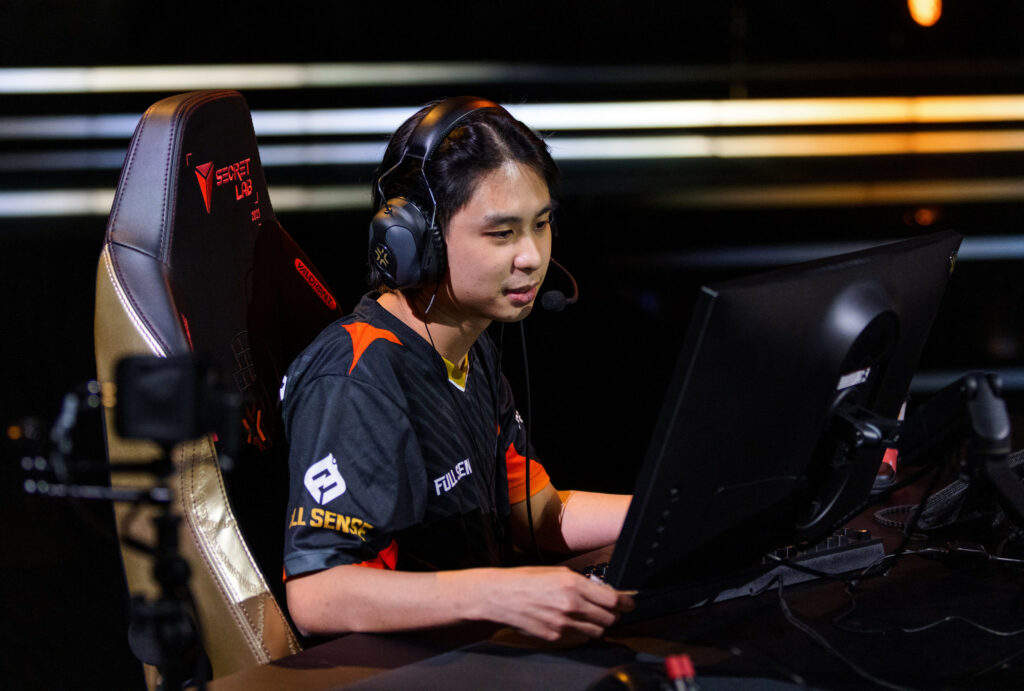 Now equipped with Thotsaphon "cbbk" Suphatthanaphalaphon and Kachaporn "zocha" Taveesin in the coaching staff, FULL SENSE have become more dangerous as time goes by. From the look, it is safe to say that Thanaphat "THEE" Limpaphan has been completely integrated into the system, and we may witness a stronger FULL SENSE than in the previous iteration.
🇮🇩 Gary "blaZek1ng" Dastin
🇮🇩 Saibani "fl1pzjder" Rahmad
🇮🇩 Rafi "frostmind" Diandra
🇮🇩 Rizkie "BerserX" Adla Kusuma
🇮🇩 David "Tehbotol" Monangin
🇰🇷 Ji "meow" Dong-jun (Coach)
The Indonesian fans rejoiced with the significant change of the team in late last year's major roster shuffle, bringing the best firepower of both of Indonesia's top two sides. Spearheading the squad will be Rizkie "BerserX" Adla Kusuma, who came dangerously close to making last year's VALO2ASIA Top 20 Players list.
Simultaneously, Ji "meow" Dong-jun has settled comfortably in Jakarta to stand behind the team during the team's most crucial hours. BOOM Esports has more to showcase than we saw throughout the group stage. They will, however, face a baptism of fire against XERXIA Esports, the heavy favorites of the event, in the first round of the knockout stage later. 
🇸🇬 Xavier "LEXY" Lee
🇸🇬 Derrick "Deryeon" Yee
🇸🇬 Lionel "lenne" Lim
🇸🇪 Jacob "pyth" Mourujärvi
🇸🇪 Max "maxie" Lönnström
🇩🇪 Nikola "LEGIJA" Ninić (Coach)
🇸🇬 Aaron "Eno" Cheah (Assistant coach)
Bleed eSports joins the fray as another serious contender for top-two finishes, especially with the addition of three imports to the team. The encounter against NAOS Esports in the group stage did not completely represent this squad's potential, and it is only now, in the knockout stage, that they can demonstrate how far they can stack up against the best of the best.
🇮🇩 Nanda "asteriskk" Rizana
🇮🇩 Kevin "Eeyore" Gunawan
🇮🇩 Fikri "famouz" Zaki
🇮🇩 Vicky "Flynch" Rudyanto
🇮🇩 Baskoro "roseaufy" Dwi Putra
🇮🇩 Andrew "bali" Joseph (Coach)
There is nothing at stake for Persija Esports, but if they can do more, why don't they? The Indonesian squad, which was formed around three months ago, has had a fantastic run, defeating more established teams in the sub-regional Indonesian event en route to APAC qualification. Eliminating Oceania's only hope and snatching a map from APAC's top favorites showed the potential if they stick around in the future.
Armed with five players with a long list of accomplishments in both Counter-Strike and VALORANT, as well as Indonesia's most respected coach standing behind them, they certainly know that this day will come. 
🇵🇭 Azis "azys" Nandang
🇵🇭 Johnty "JA" Arone
🇵🇭 Deko "Papichulo" Evangelista
🇵🇭 Chris "Pro" Martir
🇵🇭 Elmer "Micr0" Coloma
🇵🇭 Philip "flippy" Marique 
🇵🇭 Nico "BlackenBlue" Gayoso (Analyst)
South Built Esports are the only Filipino team to make it to the top eight. While it is reasonable to say that public expectations for the team are low and that they will not be in many's top picks, they could always spring a surprise. And as things stand, anyone can beat anyone in the bracket. It should not be surprising to see a nail-biting series versus Paper Rex. 
🇹🇭 Nantapol "Kongared" Boonying
🇹🇭 Jirayu "wannafly" Meesuk
🇹🇭 Thanaboon "Delend" Tungsupsatit
🇹🇭 Palapoom "AloNeFillz" Thaikum
🇹🇭 Kantapon "Kadoom" Kingthong
Sattawut "Leaf" Reathong (Coach)
MiTH's potential in the group stage, like that of BOOM Esports, was capped. En route to knockout qualification, the squad defeated CERBERUS Esports twice and fell short in a tight match against BOOM Esports. If they fail to defeat Bleed eSports in the first round, they will play either FULL SENSE or Persija Esports in the second round, which will be a more challenging test for the Thai team.
---
For more insights on the Asian VALORANT scene and upcoming content like this, be sure to like and follow VALO2ASIA on Facebook, Twitter & Instagram.
---
Cover photo courtesy of Colin Young-Wolff/Riot Games