Eight teams remain from the starting field of 16 in the AfreecaTV SEA Invitational.
The eight playoff spots in the AfreecaTV SEA Invitational have been clinched, and the bracket is set. Teams such as Bigetron Arctic, Made in Thailand, BOOM Esports, and Fancy United Esports will be duking it out for their chance at taking home the US$7,500 grand prize.
Teams were split into four groups of four, each of which was played out in a round-robin, best-of-one format. Most shocking was Bleed Esports' failure to secure a playoff berth after losing to XERXIA in the opening round and Fancy United Esports in the group decider. Dewa United finished rock bottom by losing to Fancy United Esports and Bleed Esports, both with 13-2 scorelines.
ALSO READ: VCT OFF//SEASON Pacific Tournament Tracker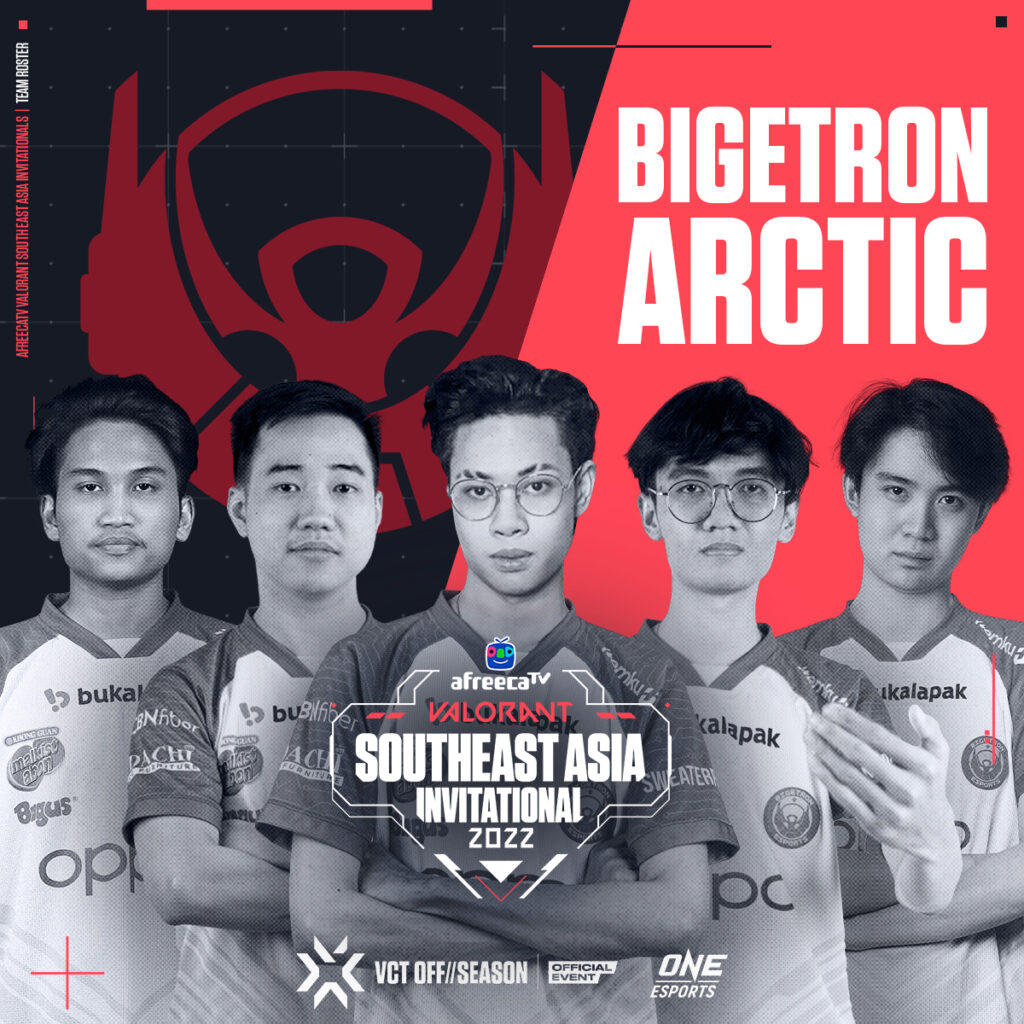 | | |
| --- | --- |
| 🇮🇩 Bigetron Arctic (Group A #1) | 🇹🇭 FW Esports (Group C #1) |
| 🇹🇭 Made in Thailand (Group A #2) | 🇵🇭 SR Nacague (Group C #2) |
| 🇹🇭 FULL SENSE (Group B #1) | 🇹🇭 XERXIA (Group D #1) |
| 🇮🇩 BOOM Esports (Group B #2) | 🇻🇳 Fancy United (Group D #2) |
FW Esports from Thailand had the least trouble making it through groups, easing past Vietnam's Dominus Esports in their first encounter 13-2 and following that up with a 13-7 victory over Alter Ego.
As some of the highest-ranked teams in the tournament, MiTH, FULL SENSE, XERXIA, and Fancy United Esports all advanced from their groups, but not without some close calls. MiTH were able to rebound from their loss to Bigetron Arctic in the winners' match of Group A as they came out on top in a Thai derby against Team NKT to secure their berth, with the aforementioned Indonesian side joining them with 2-0 records.
FULL SENSE and XERXIA emerged on top of their respective heaps, with Apinya "Apinya" Laotaew's men rolling through Wolves X in their opening bout before edging past RRQ 15-13 in the winners' match. Meanwhile, XERXIA in Group D defeated Bleed Esports and Fancy United Esports in their debut with a new lineup that featured former Sharper Esports member Wattanachok "aLerT" Yingnakorn and former AAA player Warittorn "RoLEX" Kalanukarn.
Now, with the group stage completed, the top two teams from each group have been drawn into the single-elimination playoff bracket. The results now set up quarter-final matchups between Bigetron Arctic versus Fancy United Esports and FULL SENSE and SR Nacague on one side of the bracket, while FW Esports and MiTH will meet in the other quarter-final alongside XERXIA and BOOM Esports.
All eyes will also be on the potential Thai showdown between the newly-revamped XERXIA roster and MiTH later in the semi-finals.
Below you can find the AfreecaTV SEA Invitational playoff bracket: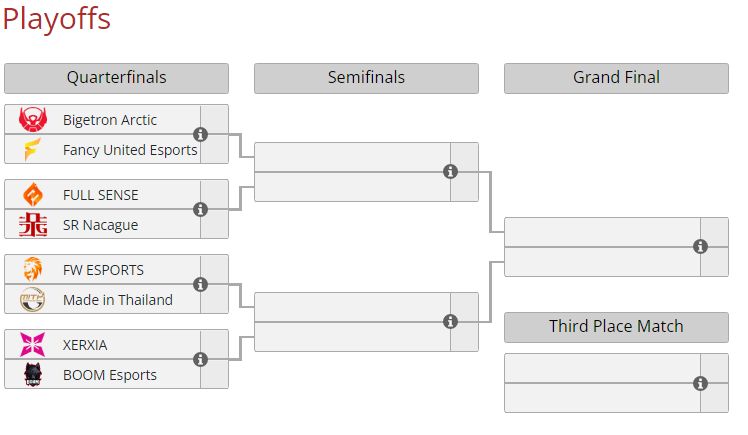 The matchups for the AfreecaTV SEA Invitational can be found on our daily-updated match ticker
VALO2ASIA.com offers a real-time match ticker, updated daily across all major matches to watch. We categorize the match from one to five stars according to both teams' lineups, tournament rounds, and the tournament's prestige. You can always join the euphoria and watch your favorite team play by clicking on the match, and you will be directed to the live stream of the match. Just remember that we use Singaporean Time (UTC+8) for all of the schedules. Check it out right now on the right side of our website!
---
For more insights on the Asian VALORANT scene and upcoming content like this, be sure to like and follow VALO2ASIA on Facebook, Twitter & Instagram.
---
Cover photo courtesy of ONE Esports