To keep you in the loop, VALO2ASIA has put together a comprehensive list of the latest roster for all the ten VCT Ascension Pacific teams.
THAILAND – VCT Ascension Pacific is on the horizon, with the group stage set to begin in two weeks. The APAC Challengers Leagues are nearing their conclusion, meaning teams from all ten APAC regions will soon secure their spots.
The event will take place at the Pullman Grande Sukhumvit Hotel from June 28 to July 4. It will feature two single round-robin groups, followed by a single-elimination bracket on July 7-9 at the Queen Sirikit National Convention Center. The top six seeds will compete in the bracket. The winners of each group will advance directly to the semi-finals, while the second and third-placed teams will face off in the quarter-finals.
Emerging victorious in Ascension will provide the team with the opportunity to be promoted to the main VCT league for 2024 and have an equal chance to participate in the Masters and Champions tournaments. Riot has also stated that the new team will receive similar benefits to the 30 existing partnered rosters in the league.
ALSO READ: VCT Ascension Pacific groups and schedule revealed
---
XERXIA Esports (Thailand)
🇹🇭 Wattanachok "aLerT" Yingnakorn
🇹🇭 Warittorn "ROLEX" Kalanukan
🇯🇵 Eisuke "LBY" Kuraoka
🇹🇭 Siraphop "siraphop" Honghirun
🇹🇭 Tanawat "xZe" Kannark
🇹🇭 Kitsada "bnwGiggs" Pookarmroung (Head coach)
🇹🇭 Natthapong "nuttito" Kongkaew (Analyst)
Fancy United Esports (Vietnam)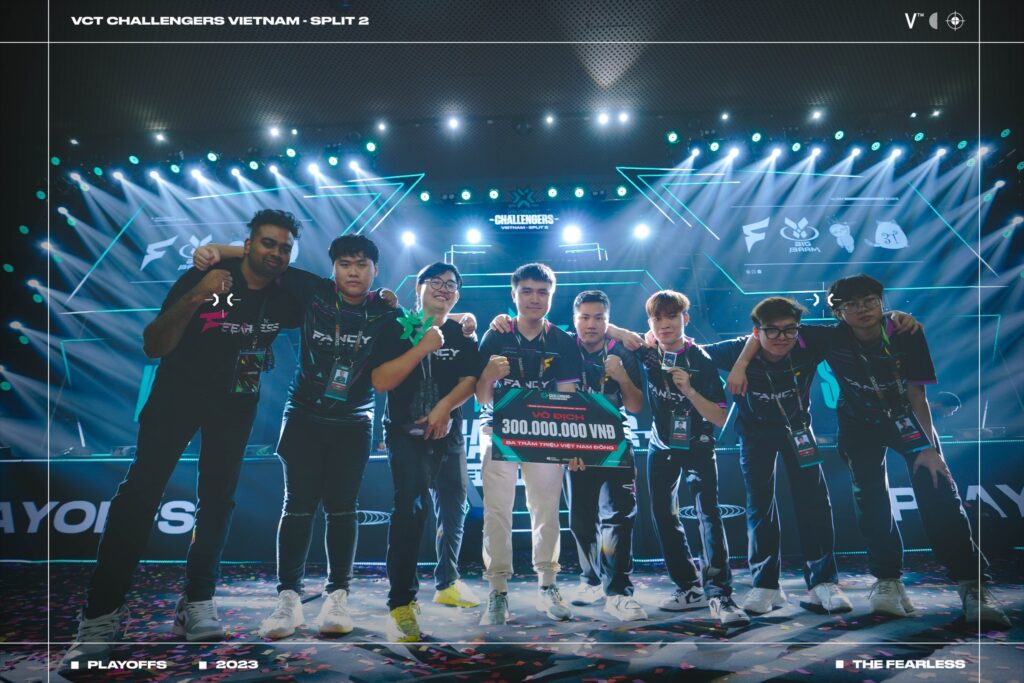 🇻🇳 Hoàng "f1cio" Ngọc Sơn
🇻🇳 Đinh "YESicaN" Đình Đạt
🇻🇳 Nguyễn "Nizzy" Tấn Thành
🇻🇳 Phan "Gin" Gin
🇻🇳 Võ "Hyzee" Nhựt Huy
🇻🇳 Nguyễn "WUKONG" Văn Thiện
🇻🇳 Phan "Kawa" Huy (Head coach)
Bleed Esports (MY/SG)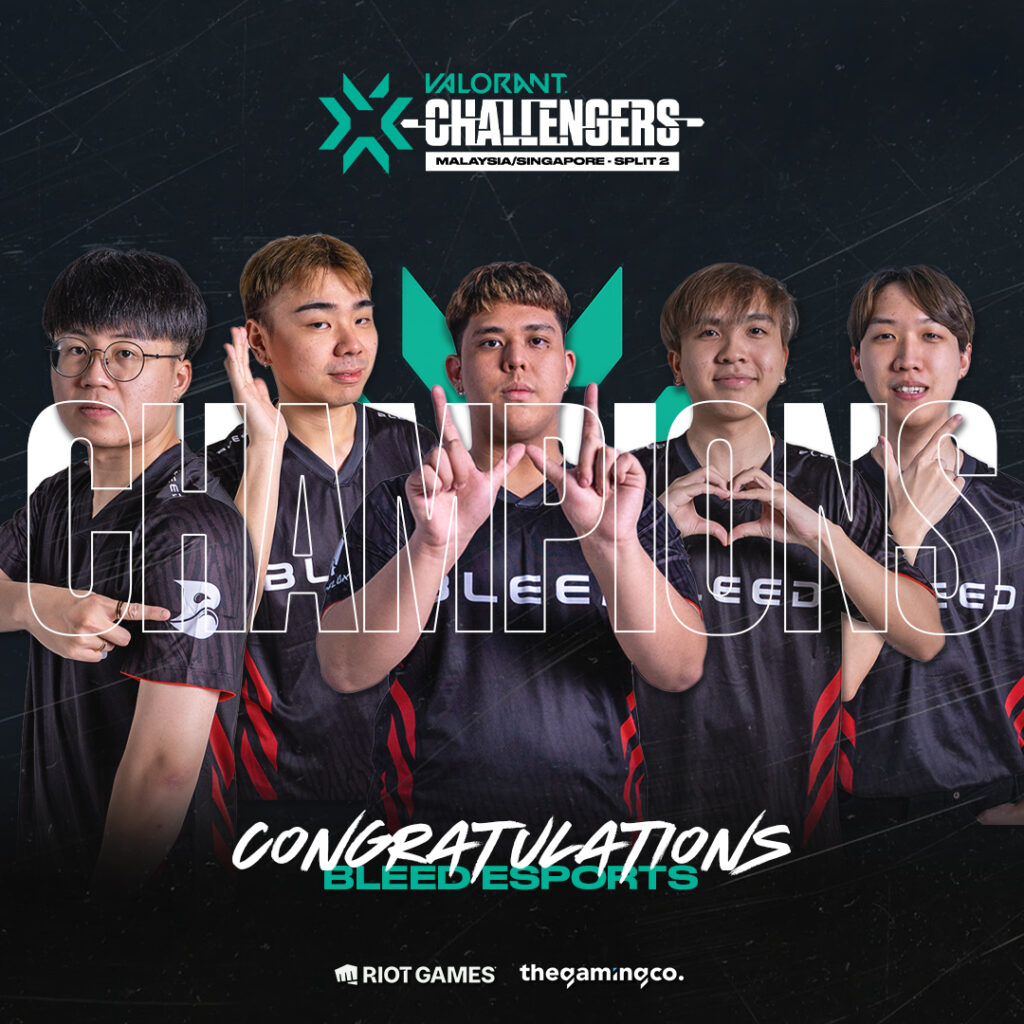 🇸🇬 Derrick "Deryeon" Yee
🇻🇳 Ngô "crazyguy" Công Anh
🇸🇬 Tyler James "juicy" Aeria
🇹🇭 Nutchaphon "sScary" Matarat
🇸🇬 Marcus "Nephh" Tan
🇩🇪 Nikola "LEGIJA" Ninić (Head coach)
🇸🇬 Sushant "Ominous" Jha (Assistant coach/Analyst)
Dplus KIA (Korea)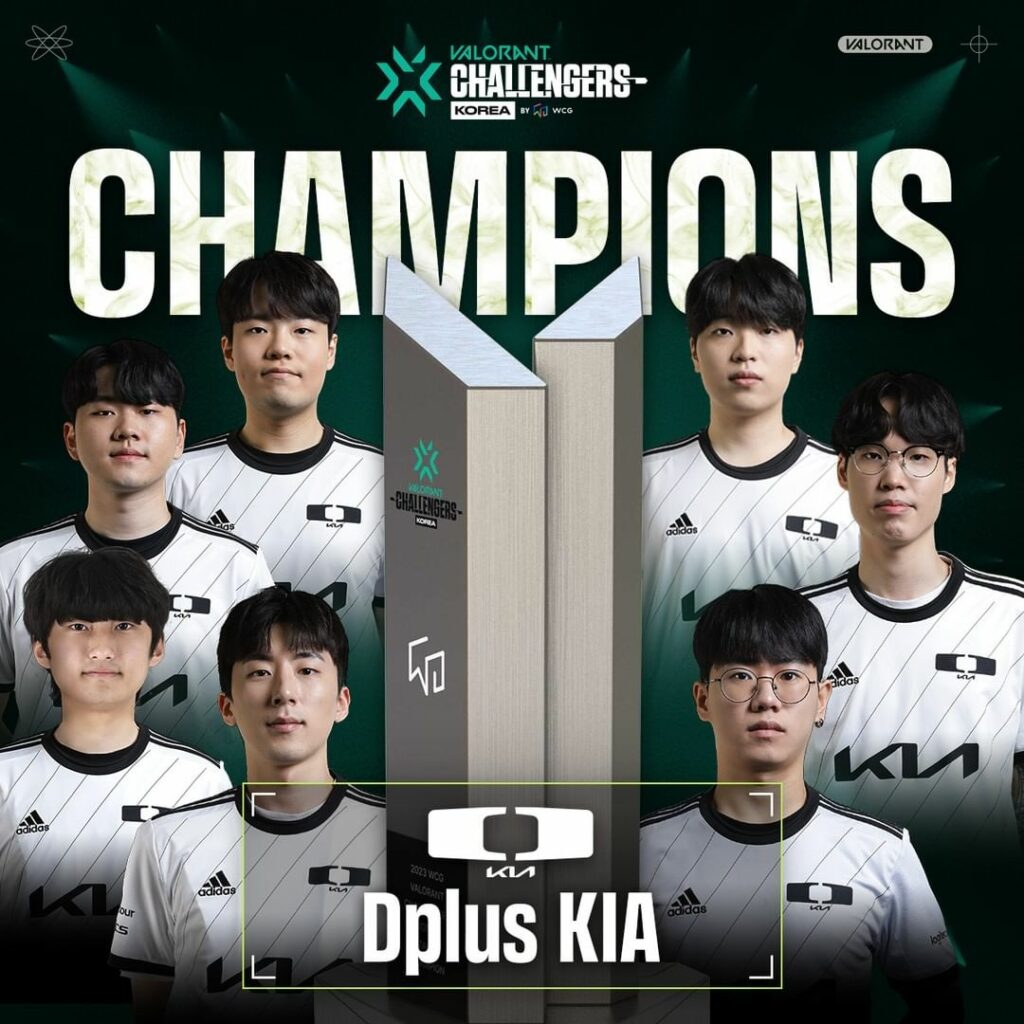 🇰🇷 Jung "Esperanza" Jin-cheol
🇰🇷 Park "exy" Geun-cheol
🇰🇷 Park "allow" Sang-wook
🇰🇷 Kim "Lakia" Jong-min
🇰🇷 Park "Estrella" Gun
🇰🇷 Yang "Wenty" Geon-mo
🇰🇷 Jae "NGen" Hong-Lee
🇰🇷 Kang "solo" Keun-chul (Head coach)
🇰🇷 Jung "peri" Beom-gi (Coach)
SCARZ (Japan)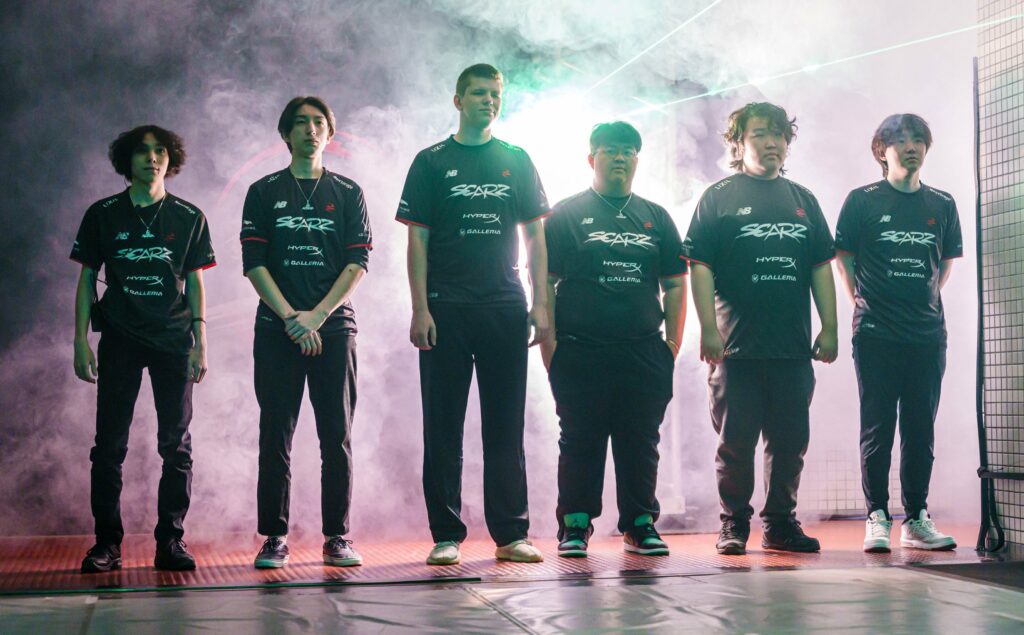 🇯🇵 Jusei "TORANECO" Saito
🇷🇺 Maksim "Jemkin" Batorov
🇷🇺 Savva "Kr1stal" Fedorov
🇵🇭 "Yoshiii"
🇯🇵 "Allen"
🇯🇵 Daichi "善悪菌" Igarashi (Zennakukin)
🇷🇺 Daulet "Fadezis" Abilov (Head coach)
🇯🇵 "moss" (Analyst)
ONE Team Esports (Taiwan)
🇹🇼 Chang "ChiaWei" Chia-wei
🇹🇼 Li "Rainy" Guo-shuo
🇹🇼 Tsai "W1nner" Hong-wei
🇹🇼 Shi "XyuS" Guan-yu
🇹🇼 Yan-Li "YanLi" Peng
🇹🇼 Luke "Luke" Tseng (Head coach)
🇹🇼 "Shi777" (Assistant coach)
NAOS Esports (Philippines)
🇵🇭 Jerome "Mojer" Literal
🇵🇭 Deko "PapiChulo" Evangelista
🇵🇭 Johnty "JA" Arone
🇵🇭 Riley "witz" Go
🇵🇭 Carl "senyorcarL" Carandang
🇵🇭 Derren "Aimix" dela Cruz (Head coach)
BOOM Esports (Indonesia)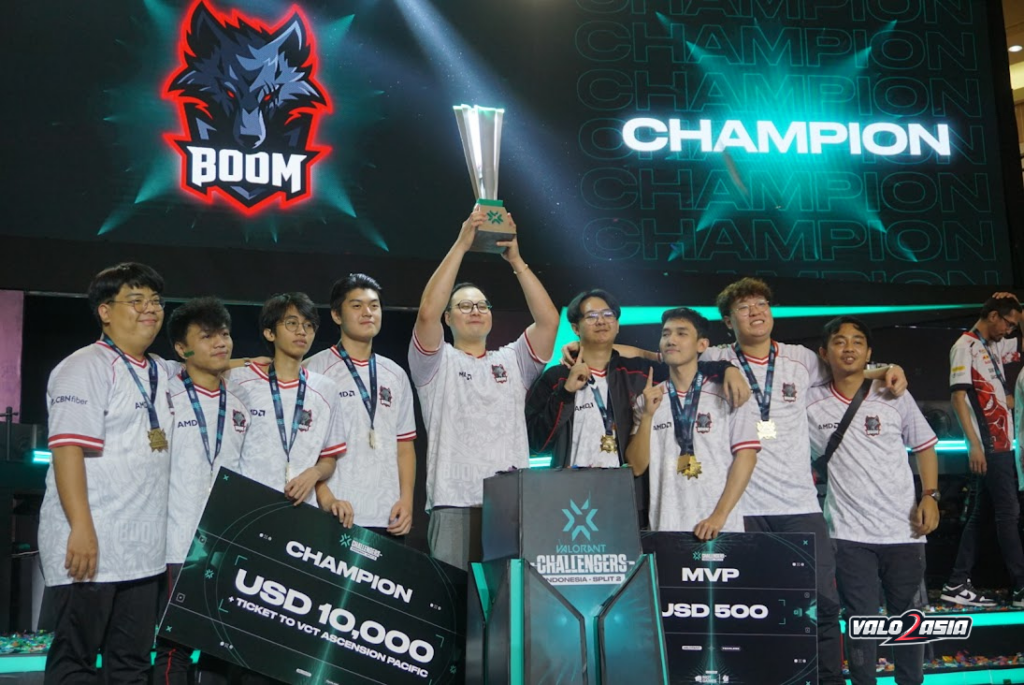 🇮🇩 Rizkie "BerserX" Adla Kusuma
🇮🇩 Gary "blaZek1ng" Dastin
🇮🇩 Fikri "famouz" Zaki
🇮🇩 Michael "SEVERiNE" Winata
🇮🇩 Hildegard "Shiro" Arnaldo
🇮🇩 Thomas "Cud" Alfiantino
🇰🇷 Ji "meow" Dong-jun (Head coach)
🇮🇩 Harry "6fingers" Tjahjadi Putra (Analyst)
Bonkers (Oceania)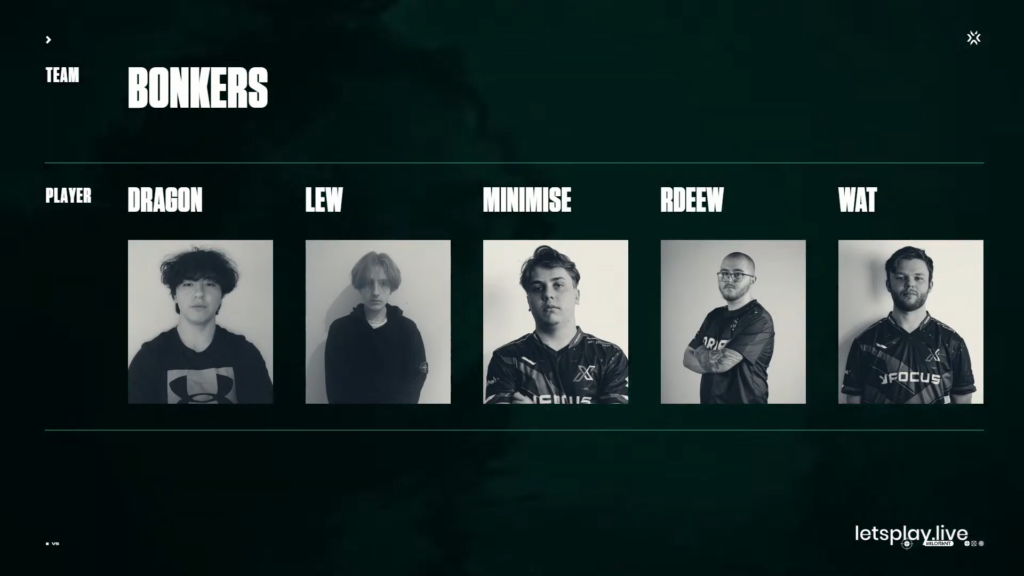 🇦🇺 Nicholas "Dragon" Aleksandrovsky
🇬🇧 Luis "LEW" Hibbert
🇦🇺 Jackson "Minimise" White
🇦🇺 Riley "rDeeW" Wilkinson
🇦🇺 Lewis "WAT" Watson
🇦🇺 Ben "Ciko" Easterbrook
🇳🇿 John "Papasmurf" Yoo (Head coach)
🇺🇸 Alex "Fr0m" Cunard (Assistant coach)
🇸🇬 Aaron "Eno" Cheah (Analyst)
Orangutan (South Asia)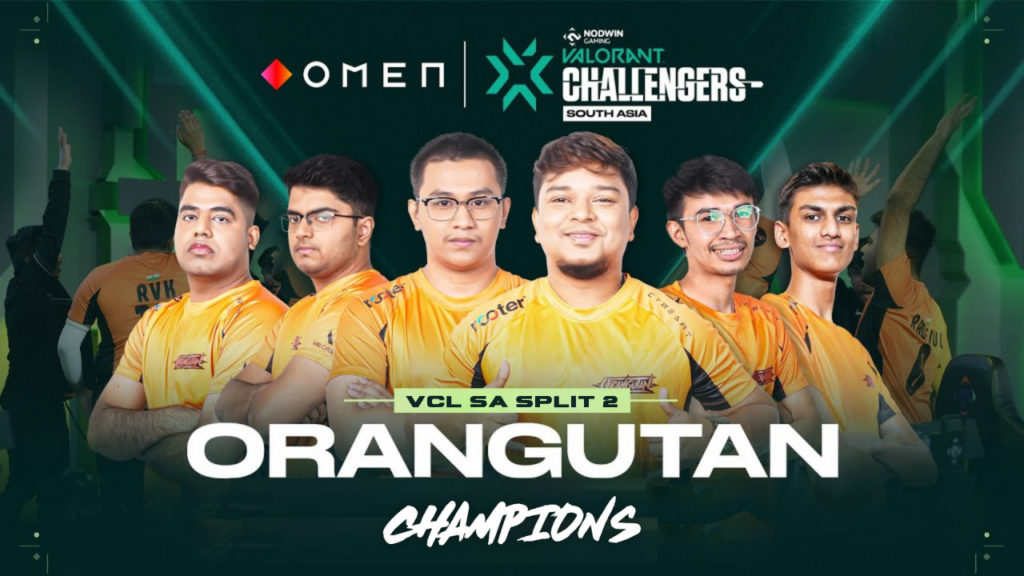 🇮🇳 Sabyasachi "Antidote" Bose
🇮🇳 Akram "Rawfiul" Virani
🇮🇳 Rishi "RvK" Vijayakumar
🇵🇭 Azis "azys" Nandang
🇵🇭 Jm "tesseract" Ignacio
🇲🇾 Mathanraj "theDoctorr" Munisparan (Head coach)
🇸🇬 Felipe "skyeSG" Lim (Analyst)
If there are any inaccuracies in the names or IGNs, please reach out here
---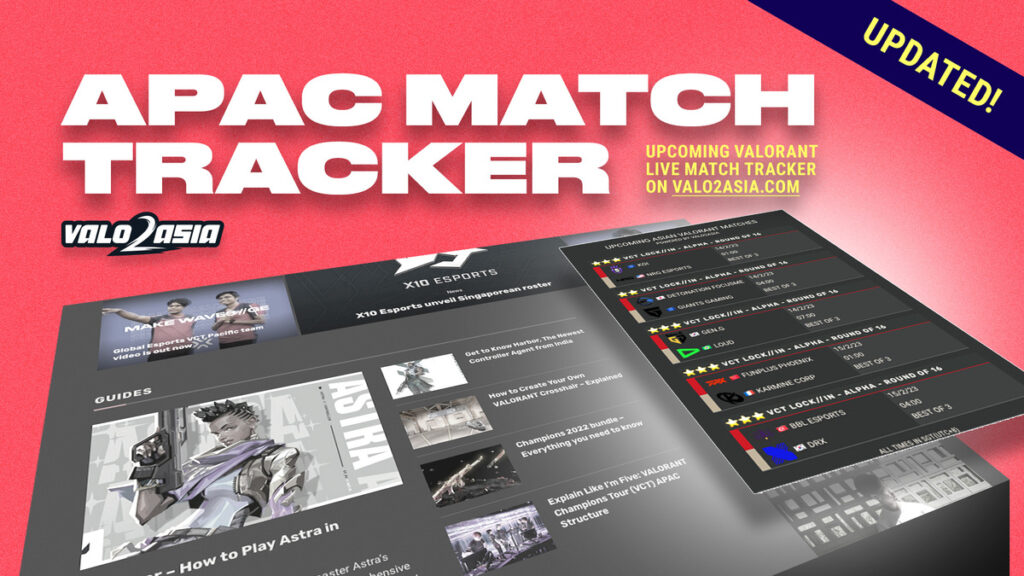 Get ready for non-stop action with VALO2ASIA.com! We bring you the pulse of APAC's most electrifying matches with our real-time match ticker, updated daily to keep you in the loop on all the latest. Our star rating system rates the importance of each match based on factors such as the teams' lineups, tournament rounds, and prestige.
From VCT Ascension Pacific to other major tournaments, we've got you covered with the most comprehensive coverage in the region with accurate schedules in Singaporean Time (UTC+8). Explore VALO2ASIA's match ticker now on the right side of our website!
---
For more insights on the Asian VALORANT scene and upcoming content like this, be sure to like and follow VALO2ASIA on Facebook, Twitter & Instagram.
---
Cover photo courtesy of VALORANT Esports