All eyes are on VALORANT Masters Tokyo as we head toward the sole Masters-level event for the 2023 season. Make sure you don't miss out on all the action starting June 11-25.
JAPAN — All VALORANT Masters Tokyo games will be broadcasted live on various major platforms such as YouTube and Twitch. For the English broadcast, the official VALORANT Esports channel will be streaming the matches live.
The Masters event will also be accessible through secondary streams, which will offer multiple language broadcasts. This provides a unique opportunity for fans of the popular first-person shooter game to witness high-level competitive play and follow the action in their preferred language. Among the secondary streams, Tagalog, Thai, Bahasa Indonesia, Mandarin, Vietnamese, Korean, Hindi, and Japanese are available to watch.
ALSO READ: VALORANT Masters Tokyo preview
The tournament will also feature streamers hosting watch parties in addition to providing on-the-spot commentary from their point of view, taking a unique approach to game broadcasting.
Official VALORANT has confirmed the official co-streamers list for the event, listing hundreds of renowned streamers from all over the world. Jonas "AverageJonas" Navarsete, "Clutch_Fi", Jeremy "Disguised Toast" Wang, Atthasid "ZoFeaRz" Intravichai, Antonius "Son" Willson, Melanie "meL" Capone, and "Shu Faye Wong" are among the group of co-streamers for VALORANT Masters Tokyo.
Furthermore, many of the teams participating in the tournament will also be hosting live watch parties in their home base. This will allow fans to connect with other enthusiasts in a shared space, adding to the already exciting atmosphere of the event. To find out more about these watch parties, be sure to follow the teams on their respective social media platforms.
---
The official VALORANT Masters Tokyo streams can be found below:
English
Bahasa Indonesia
Thai
Vietnamese
Tagalog
Mandarin (Taiwan)
Japanese
Korean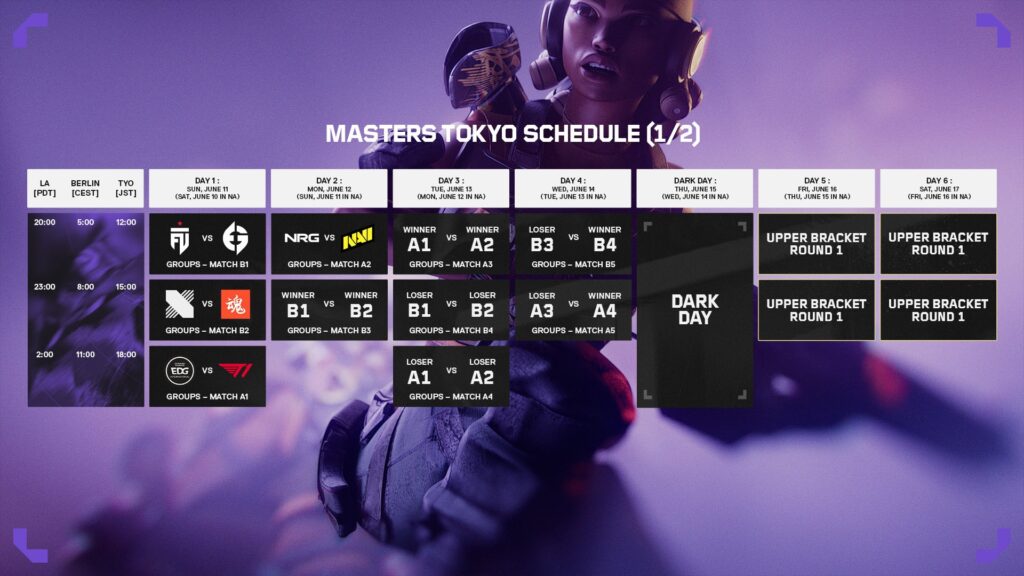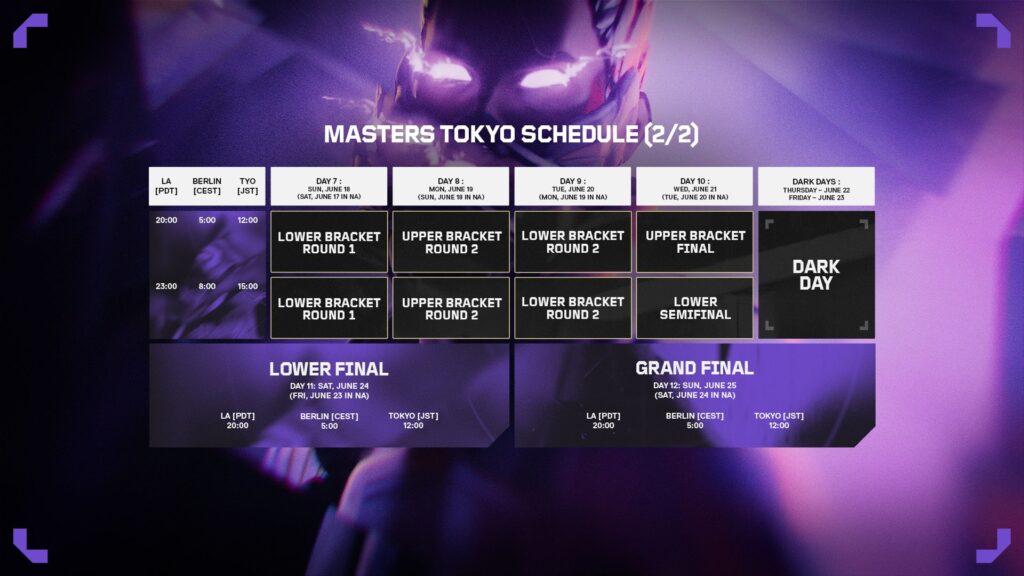 The first day of the event is packed with action as three best-of-three matches will take place, which will see FUT Esports face Evil Geniuses on the one hand and DRX going up against Attacking Soul Esports on the other. Then, EDward Gaming will be up against T1 to conclude the first day.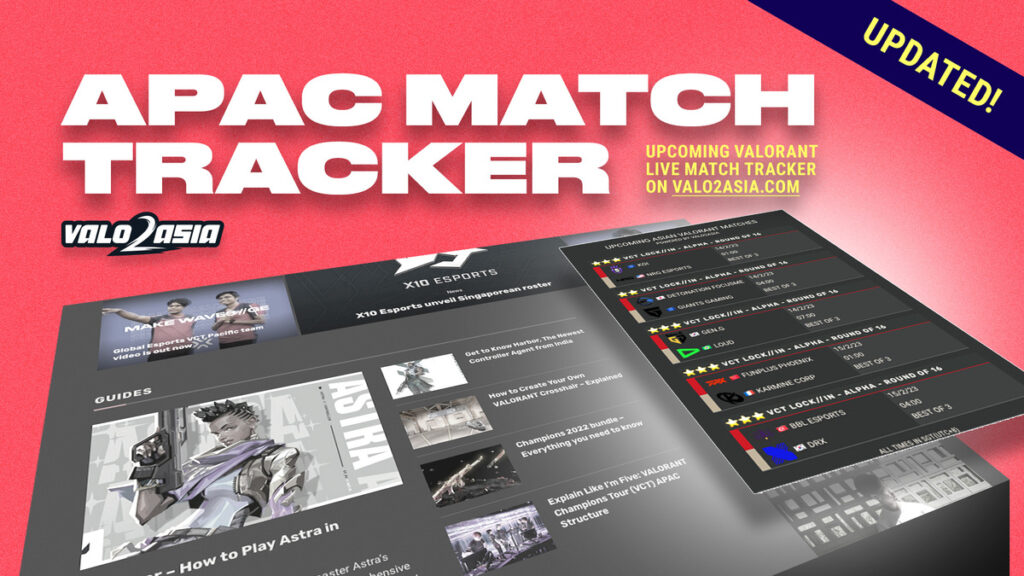 Get ready for non-stop action with VALO2ASIA.com! We bring you the pulse of APAC's most electrifying matches with our real-time match ticker, updated daily to keep you in the loop on all the latest. Our star rating system rates the importance of each match based on factors such as the teams' lineups, tournament rounds, and prestige.
From VALORANT Masters Tokyo to other major tournaments, we've got you covered with the most comprehensive coverage in the region with accurate schedules in Singaporean Time (UTC+8). Explore VALO2ASIA's match ticker now on the right side of our website!
---
For more insights on the Asian VALORANT scene and upcoming content like this, be sure to like and follow VALO2ASIA on Facebook, Twitter & Instagram.
---
Cover photo courtesy of VALORANT Esports