VALO2ASIA spoke with Alter Ego Celeste members July "Eisberg" Kusuma, Odella "enerii" Abraham, and Nabila "nabbsky" Sulthana prior to the start of Game Changers Elite about their time playing together and former TSM X coach Daniel "RedKoh" Hakim Koh's impact, among other topics.
INDONESIA – Coming off an impressive run throughout the VCT Game Changers circuit this year, Alter Ego Celestè had their sights set on qualifying for the VCT Game Changers Championship. It was an obvious goal for a squad of the caliber of AEC. To understand how dominant they were this year, the Indonesian female team held an impressive 95.7% win rate since Alter Ego acquired the Celeste Esports roster 18 months ago.
Alter Ego Celeste had gone through a minor restructuring period before Game Changers started to beef up their roster. Former Nigma Galaxy Female player Tiara "Alluka" Pleno became the final piece to the puzzle, complemented by Daniel "RedKoh" Hakim Koh's experience with TSM X in Game Changers NA. However, the result was not what they expected, as they lost to X10 Sapphire in the grand finals of the Game Changers Elite stage, missing a chance to play on their first international stage in Berlin, Germany.
The aforementioned three spoke with VALO2ASIA prior to the start of Game Changers Elite about a wide range of topics, including the recent addition of Alluka, expectations, and to reminisce about their time in CS, among other topics.
VALO2ASIA: To begin with, each of you has played CS professionally at some point, but what was the story behind your move to VALORANT?
nabbsky: After WESG 2019 Female Southeast Asia, I decided to step away from competitive play and become a corporate worker. And once VALORANT came out, it received a lot of attention in Indonesia, so I decided to play it while doing live streaming once to twice a week.
Less than a month after I was appointed as the manager of AEC, the players approached me to join them. It was two weeks before the start of VCT Game Changers APAC Open 1 as Ryona "Tarathiel" Tan decided to retire. Initially, I did not want to return to playing competitively, but because Alter Ego Celeste could not find a suitable replacement, I became a part of them until today.
Eisberg: I have initially played VALORANT [casually] since the game's release with the rest of the Celeste Esports members. Along the way, we decided to take part in a VALORANT tournament, in which we saw a lot of female teams participating. It did not take long for us to leave CS altogether and switch to VALORANT [for more opportunities]
enerii: I have played VALORANT since the early days. Honestly, I still have a passion to play competitively in CS but as the scene has significantly declined, especially in Southeast Asia, I decided to focus competitively on VALORANT.
VALO2ASIA : Tell me a bit about that transition from Counter-Strike; was it a tough one to make?
nabbsky: The transition was quite difficult [for me]. Despite the fact that the game is similar to CS, there are many differences from the gameplay itself to the aiming mechanism. I even used to compare both games, but [from time to time], I have now realized that VALORANT is more complex than CS:GO.
enerii: I found it difficult to adjust to the movement [during the transition] because it is a bit different from CS, and so far, I feel that aiming in VALORANT is harder; I am even still trying to adjust to it until today.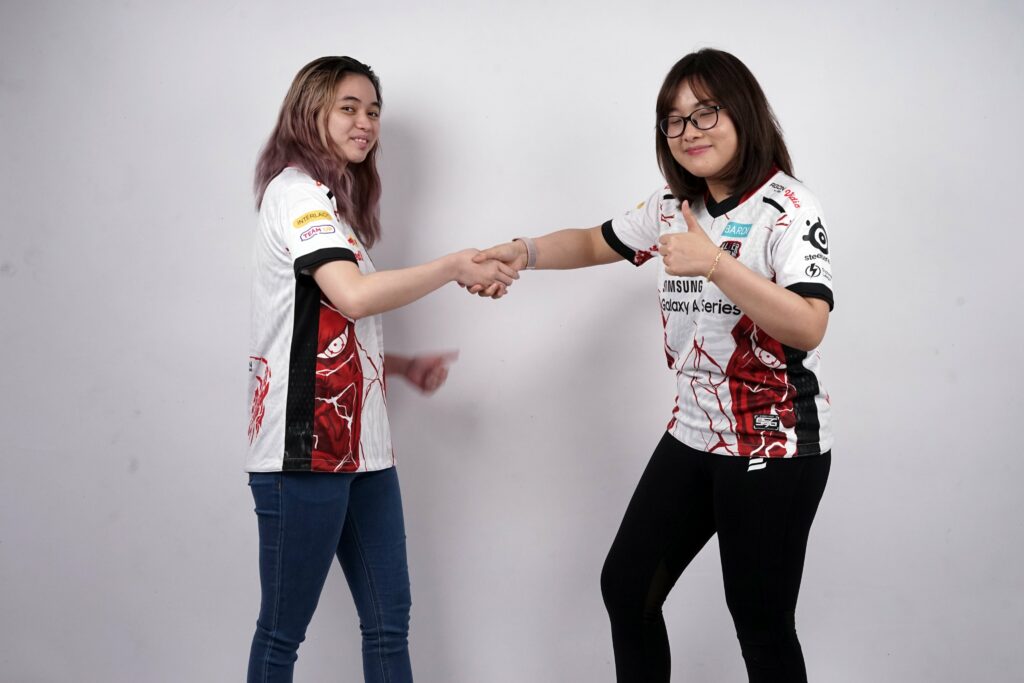 You guys have had some impressive results over in the Game Changers APAC scene in the past two years; some say AEC are the most dominant Game Changers team ever. Do you all feel the same about the sentiment? And what could you tell us about the process?
nabbsky: The players have mostly been playing together since CS:GO days, so the chemistry, communication, and individuals were already there [from the start]. When I became AE Celeste's opponent at that time, their individual skills in terms of aim and gameplay were excellent.
How did they become consistent? From other points of view, people may believe that AE Celeste is a natural winner. But when I joined them, the other teams we were up against were also outstanding, and we had a hard time as well, even overthinking when we lost matches.
Eisberg: As Nabbsky said, it is because we have already played together since CS, it is easier in terms of communication, especially as we kept the same roster and just recently change after two years.
enerii: There are not many female players in APAC that have great mechanical skills, despite the team having good strategies or teamwork. The players that have mechanical skills and know their agent and their role have an advantage for the team. For me, the reasons we can be dominant in the Asia Pacific scene are first in teamwork and also that we have an advantage in terms of mechanical skill compared to other teams.
Despite the achievements, Alter Ego Celeste made the change to the roster in 2022. It started with Tarathiel stepping back from the active lineup and was followed by margeaux and oreopheliaa leaving the team. What were the reasons for revamping the roster despite achieving success in 2021?
Eisberg: We never announced open recruitment to find players; instead, we looked for new players ourselves. Is she compatible with our playstyle, cooperative, and open to input? Something like that. And before finally deciding who will join our roster, we always discussed it with our teammates.
enerii : Even when the individuals are good, it does not mean they will instantly fit into the team. I think change is always needed, even though we are doing really well in APAC. Our main focus with the change is to improve our gameplay and team performance.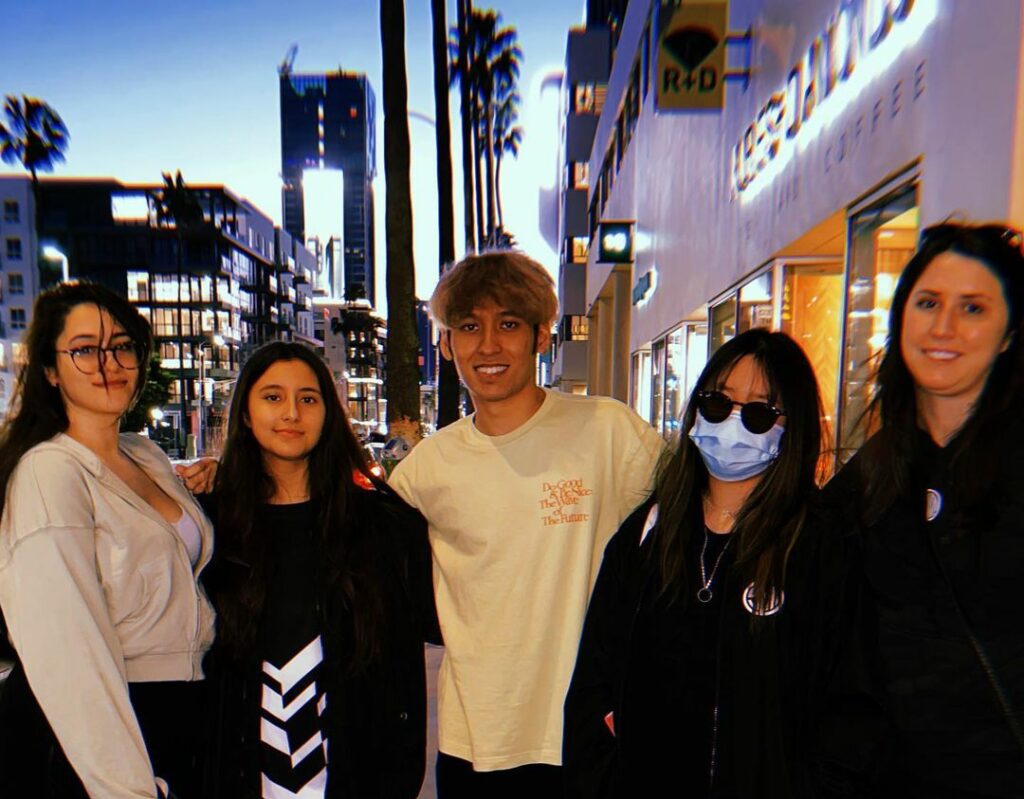 VALO2ASIA: Before Game Changers APAC, Alter Ego Celeste decided to add Redkoh as a coach. What were the reasons you choose him and your opinion about his coaching?
Enerii: There are many who applied and sent their resumes, but no one matches our coach criteria. When Redkoh approached me to become a trial coach for a couple of weeks, I discussed it with the team and decided to give him a trial. After a while as a coach, he taught us new concepts for the strategies rather than telling us directly how to do things. That is the reason I matched up with his coaching. Besides, he can speak both English and Bahasa, which helps us communicate easier.
nabbsky: His coaching approach to players is not complicated and we can easily understand. The important thing is that he can accept input from us and not force his own strategies rather than listen and give us a try our way that can be better for the team.
Eisberg: While Redkoh becomes the coach, we relate to how he discusses things; he can explain in detail every role in terms that we can understand easily and make sense of.
"We treat and respect teams in Game Changers Elite equally"

– Odella "enerii" Abraham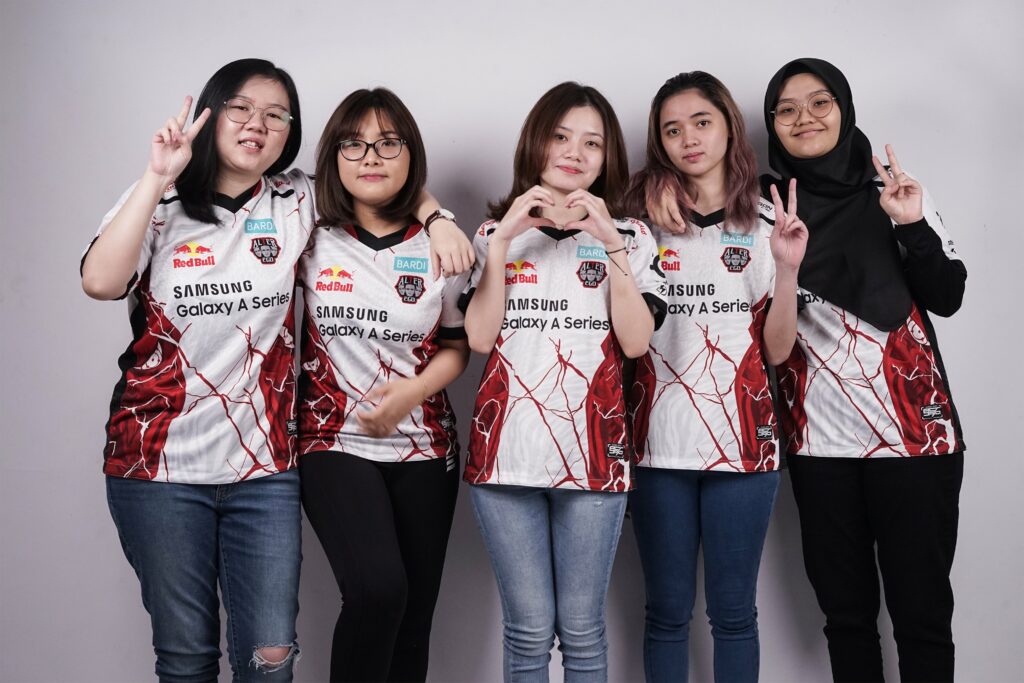 Any message to the female VALORANT team that maybe want to join as a professional player?
nabbsky: If you compete but keep losing and wish to retire, do not get disheartened; you may still find a wonderful teammate on another team. So never give up.
Eisberg: Keep grinding and try to join tournaments. Who knows you can find suitable teammates that become your partner in the team.
Enerii: Never give up. If you have a passion or are good at VALORANT just keep it up. When we were still in CS, we never won any tournaments but we were still passionate about the game. Just keep the spirit if you love the game.
---
For more insights on the Asian VALORANT scene and upcoming content like this, be sure to like and follow VALO2ASIA on Facebook, Twitter & Instagram.
---
Cover Photo courtesy by Alter Ego Esports
This interview has been edited for length and clarity.