The JetSynthesys-owned company will hand out a total of US$1 million in prize money for its SEA tournaments over the course of 2022-2023. 
INDIA – Chennai-based Skyesports announced today it is expanding its operations into the Southeast Asian market through a partnership with esports, web3, and talent management company Ampverse. Skyesports will put up a total of US$1 million in prize pools for upcoming online and LAN SEA tournaments set to take place over the course of 2022 and 2023. In return, the partnership will allow Skyesports to access Ampverse's large pool of content creators across the region for marketing initiatives and promotional activities. 
Since its founding in November 2018, Skyesports has quickly positioned itself as one of South Asia's leading esports tournament organizers, with a significant presence in VALORANT and PUBG Mobile. Last year, the company generated more than 200 million viewers across all its tournaments, with the Skyesports Championship 3.0 BGMI Finals reaching a peak concurrent viewership record of 221,000.
ALSO READ: Why Velocity Gaming is bullish on South Asian VALORANT, and betting its future for another two years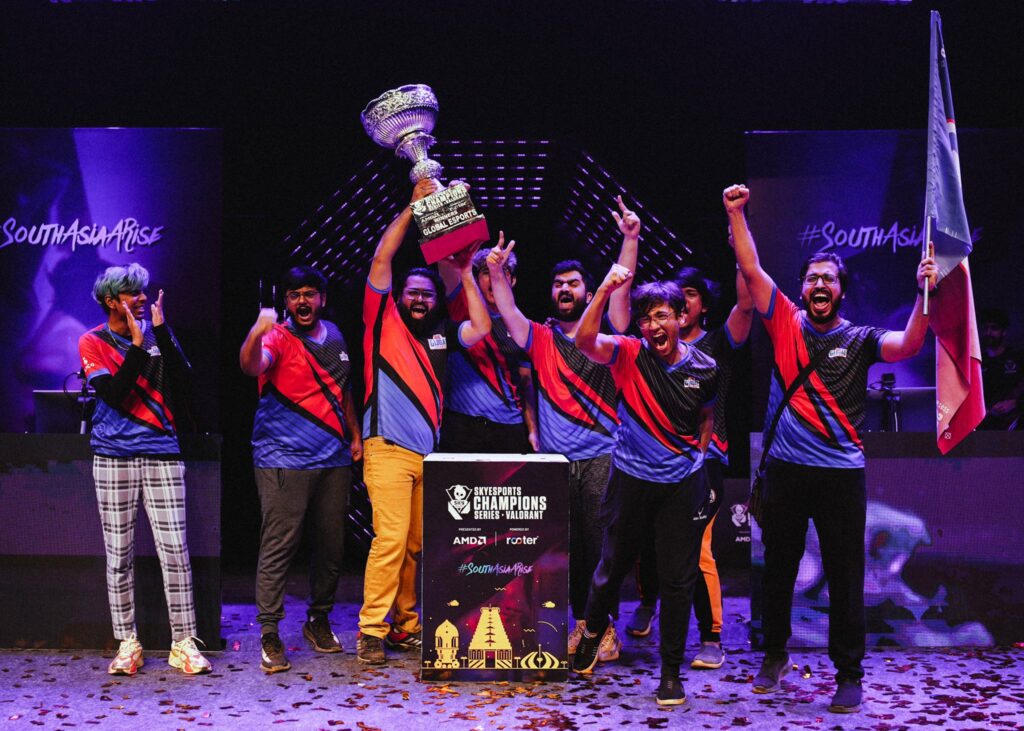 Skyesports had become an official Riot Games partner in organizing the South Asian qualifier for VCT APAC Stage 2 Challengers with the US$30,000 Skyesports Champions Series, where Global Esports and Enigma Gaming emerged victorious to represent the region on the APAC stage. In addition to organizing the tournament, Skyesports, in collaboration with Global Esports Studio, produced an official music video titled "South Asia Arise" in the lead-up to the event, which featured four of the region's best players.
Founded in 2019, Ampverse's portfolio includes Thai esports brands Bacon and MiTH; Vietnamese team SBTC Esports and India's 7Sea. Its play-to-earn business allows players to earn rewards by playing games like Axie Infinity, Townstar and Spider Tanks, and also get training from professional esports players. Venturing into a new market, Skyesports will also set up a brand-new office in Bangkok, Thailand, to create more IPs with a "localized flavor" featuring some of Southeast Asia's most popular esports titles. 
To kick off its Southeast Asian project, Skyesports will be hosting the Skyesports SEA Championship, powered by Ampverse. Bleed Esports headline the invite list for the tournament. Further details about the list of teams and format have yet to be announced.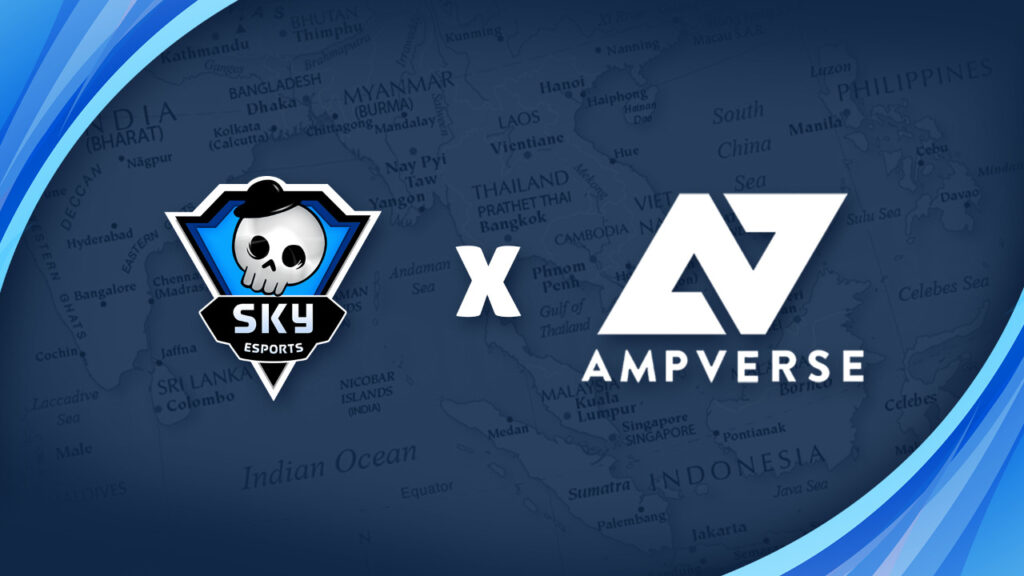 Commenting on the partnership with Ampverse and the expansion into SEA, Shiva Nandy, the Founder and CEO of Skyesports, said, "After touching millions of gamers across South Asia, it was high time for us to expand our horizons even further. We are entering the SEA market with a long-term commitment and our new office in Bangkok is indicative of that. I am thrilled to begin this journey with Ampverse, who are one of the leaders in the gaming and esports space in the region. Together, I am sure that we will be creating some of the most loved esports IPs in the region soon."
Ferdinand Gutierrez, CEO of Ampverse said, "We're excited to be partnering with Skyesports to support their expansion into SEA while also co-developing new IP's for the India market. This is a very complementary partnership so we look forward to building new products together to both excite and entertain gamers across the region."
Rajan Navani, Managing Director and Vice Chairman of JetSynthesys said, "Over the last few years, the esports industry has picked up quite the momentum in India. Our DOTA 2 team winning a bronze at the Commonwealth Esports Championship 2022 further strengthens the mainstream acceptance and popularity enjoyed by esports today. I am delighted with the impact Skyesports has continued to make in the Indian market, and it gives me great pleasure to now see it enjoying fandom in South East Asian countries. I believe this is a step in the right direction and wish the teams the best to make the most of this opportunity and further propel the growth of esports globally." 
---
For more insights on the Asian VALORANT scene and upcoming content like this, be sure to like and follow VALO2ASIA on Facebook, Twitter & Instagram.
---
Cover photo courtesy of Skyesports