Enigma Gaming player Jm "Tesseract" Ignacio makes a successful career transition from Southeast to South Asia.
Jm "Tesseract" Ignacio still vividly remembers the day when he decided to put pen to paper on a contract with India-based Orangutan. Little did the former Action PH Initiator know that it would propel his career to the point where he now plays for Enigma Gaming, one of the most promising South Asian teams heading into the next season. After he proved his worth in a trial period, the organization's Head of Esports Vinay "Hadesplays" Rao gave him the green light for a permanent spot on the team, and the rest is history.
A second runners-up placement at the Skyesports Champions Series wasn't something that anyone would usually expect from a newly-formed team like Orangutan – the first truly international roster competing in the South Asian circuit, comprised of five players from four different nations in Prabhdeep "Ghost" Bhatia and Vibhor "Vibhor" Vaid, Yang "Persia" Zi-on from South Korea, Mustafa "shooterR" Kamal from Pakistan, and Tesseract.
ALSO READ: Why Velocity Gaming is bullish on South Asian VALORANT, and betting its future for another two years
The players had more and different kinds of obstacles to tackle than in their previous endeavors, especially given that four never had any international experience. But they managed it just fine in their debut and even beyond fan expectations. After qualifying via the regional qualifiers without dropping even a single map and topping their group, a victory against eventual champions Global Esports in the semi-finals raised eyebrows. It showed a glimpse of hope for a massive upset until GE showed them the exit door in the lower bracket final.
Tesseract himself put on an unforgettable showing during a match against Enigma Gaming in the upper bracket final. With him playing out of his mind, tesseract became the driving force in taking the first map in which he ended up with 37 kills on Icebox, recording a monstrous 380 ACS by the end of Round 26 with Sova. Nobody could deny that it was impressive and it's no surprise that after that point on, Orangutan and tesseract already had their eyes on bigger things.
It didn't last long, though. "The team was actually decent and good but sadly it didn't work out," Tesseract says.
It was all sunshine and rainbows for OGT, but cracks began to emerge within the first two months. The first roster change came at the start of July when Persia was let go and was replaced by former Todak player Arsyad "aduka" Sazali and Garvit "Ember" Nehra, while bringing a new coach and analyst from the MY/SG region to bolster their coaching department. The Korean player had generated a lot of hype as one of the first Korean imports to the region, but seemed to be the wrong fit for the team.
A solid second runners-up finish in TEC Challenger Series 8 was the last medal that the team achieved under Orangutan before an uncertain period for everyone including Tesseract.
A new start
Having added a new successful tenure with Orangutan to his résumé, he had the choice to return to the Filipino scene and play for a decent team or continue his adventure in India. It was the latter choice that he took as he had already fallen in love with the region. Tesseract recalls how the Indian community, and South Asia as a whole, have warmly greeted him from day one. And for that, he continues to play in the South Asian region, now with Enigma Gaming.
"They treated me as their brother instead of a rival. It was the first time I experienced [such a feeling]." he continues by sharing his favorite moments during his time there, such as when he got the opportunity to play in front of a live audience at SCS and took pictures with his team fans.
Don't we all have to sacrifice things in order to make progress in life?
For Tesseract, becoming a better player can be done from many aspects, and one of them is stepping outside of one's comfort zone, like going abroad. It opens more and a whole lot of opportunities to meet new people, see the world from a different perspective, and be independent. "…And yes, the offer they gave is really good, and I told myself that I should go since I can support my family and [at the same time] experience new things as I said." he continues.
The decision to join Orangutan was not one made easily. While competing abroad is one of the most adventurous life decisions Tesseract made, that doesn't come without costs, one of which was waving goodbye to his loved ones at the departure gate. The cultural shock can be significant, as is the five thousand-kilometer travel that separates him from his family back home. "I want to experience going overseas, and they fully support me, so there's no problem with it.
"It was a risky decision of mine, but I did well and dealt with it; I'm happy where am I right now," he admits, before saying that homesickness could happen and did happen to him at one point when there were back-to-back tournaments that he attended. "I choose to play [the ongoing tournaments] instead of going home because this is my job and my first priority right now."
2023 and beyond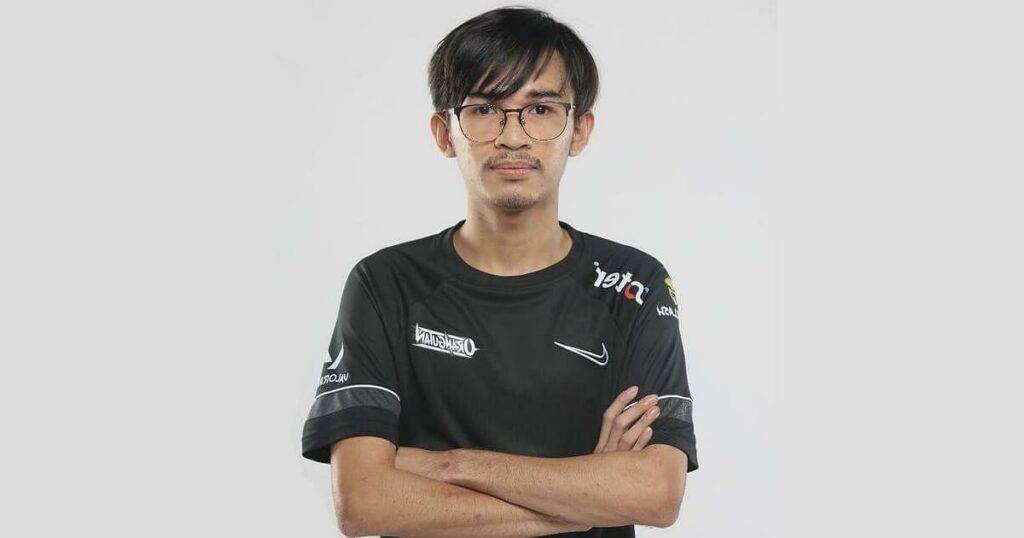 VALORANT is an exciting place to be right now, as the inaugural season of the revamped, partnered VALORANT Champions Tour circuit is set to begin as early as February next year. In the meantime, teams outside the ten partnered teams in the Pacific will play in the regular Challengers circuit, which allows players to move up to a spot in the game's premier league.
"I can say that we are one of the teams to look out for right now in South Asia. We are really working hard to achieve what we want and I believe with this team we can make [the deep run] happen." Tesseract says.
Headed by former OpTic India member Lukas "yb" Gröning, Enigma Gaming have become the first confirmed team to compete in the upcoming VALORANT India Invitational by Galaxy Racer after coming on top in the first India qualifier. They will join Paper Rex and six yet-to-be-determined teams across APAC to compete in Hyderabad, India, from November 18-20 to fight for a lion's share of the US$100,000 prize pool.
The first stint for Tesseract in India was a challenge, as it was short-lived. But he will now look forward to another new adventure with what could be South Asia's top favorites on the APAC Challengers stage next year. "I will keep on grinding till I reach on top." he ends the interview.
---
For more insights on the Asian VALORANT scene and upcoming content like this, be sure to like and follow VALO2ASIA on Facebook, Twitter & Instagram.
---
Cover photo courtesy of Enigma Gaming