Art, the "Ibaraki Ninja", returns to competitive play with Crest Gaming Zst for next season.
JAPAN – Crest Gaming Zst have announced the acquisition of former Jadeite in-game leader "Art" for the upcoming season. With the addition of Art, it appears the team is wrapping up a hectic period in the past month, during which they made eight roster moves that leave Souta "sakurai" Sakurai as the only player retained.
"There's a lot on my mind, but I will do my best with the team members to take this opportunity and make a team that can go to the Pacific League this year!" Art took to Twitter regarding the announcement.
Upon joining Crest Gaming Zst, Art reunites with sakurai and Brofeld after the trio played together in Jadeite for VCL Japan Split 1. While sakurai departed the team for CGZ after not making the main event cut for VCL Japan Split 1, Art and Brofeld remained with Jadeite and made a breakthrough in Split 2 by reaching the grand finals in a surprising turn of events.
ALSO READ: Riza links up with Team Path; SAGE out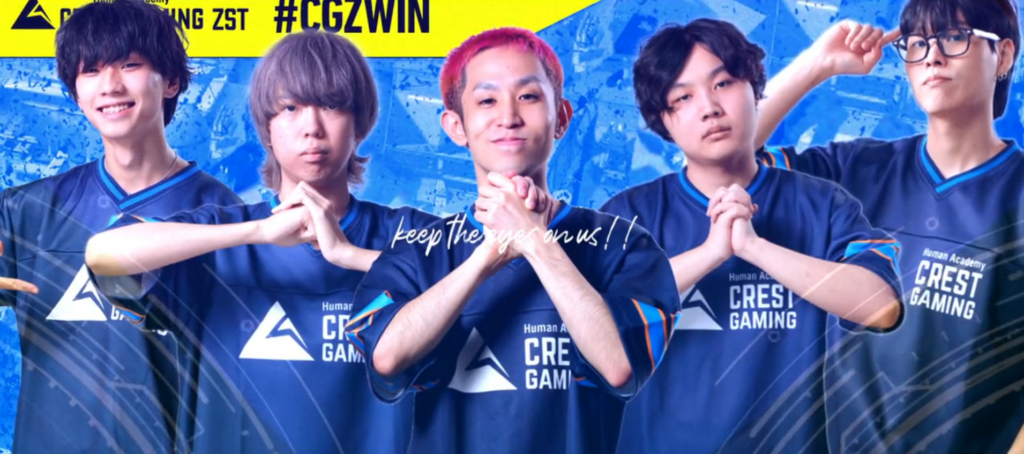 The 24-year-old is widely recognized as a former member of Feeling, Sengoku Gaming, and most recently Jadeite, as well as for frequently using Odin as his weapon of choice.
With Art joining their ranks, Crest Gaming Zst will be hoping to find the extra firepower needed for next season, given his reputation as one of Japan's most sought-after in-game leaders and controllers with high-fragging capability. In what would be his final appearance for Jadeite in the VCL Japan Split 2 grand finals against SCARZ, he managed to secure 27 kills on Ascent to force a deciding fifth map.
He found himself without a team to play for after the disbandment of Jadeite. Most tryouts he partook in did not pan out favorably, largely attributed to what many and Art himself perceived as his toxic behavior. Nevertheless, he took a step forward last month, saying that he "will do my best from now on to be a player that people want to play with and support."
The overhaul done by Crest Gaming Zst seems to strengthen the team on paper, positioning them as a strong contender for Challengers Japan next year.
Crest Gaming Zst's lineup is now:
🇯🇵 Souta "sakurai" Sakurai
🇰🇷 Yoo "Moothie" Seung-woo
🇰🇷 Song "HYUNMIN" Hyun-min
🇯🇵 "Brofeld"
🇯🇵 "Art"
🇯🇵 "Nerufi" (Head coach)
🇯🇵 "Egi" (Coach)
---
For more insights on the Asian VALORANT scene and upcoming content like this, be sure to like and follow VALO2ASIA on Facebook, Twitter & Instagram.
---
Cover photo courtesy of Crest Gaming Zst