The Indonesian side has decided to revert to a five-man roster configuration.
Sergio "no1syboy" Rahardja has been officially unveiled as a member of Bigetron Astro on Tuesday. The former NXL Ligagame player arrived in the team following the departures of Radya "Rapheleen" Ramadhanta and Fidel "FW" Saputra earlier in the same day.
Rapheleen has stepped down from Bigetron Astro following an official two-month stint with the team, having joined the team as a trial since March. During that period, he assisted the Indonesian side in defending the team's position as one of the upper-echelon teams in Indonesian VALORANT. Among the placings were second and third places in the VCT Indonesia Stage 2 Challengers 2 and 3, respectively.
FW will be the third player to depart from the original MORPH roster that Bigetron Astro signed in February this year. Rumors surrounding the community suggest that these players will have other teams lined up soon.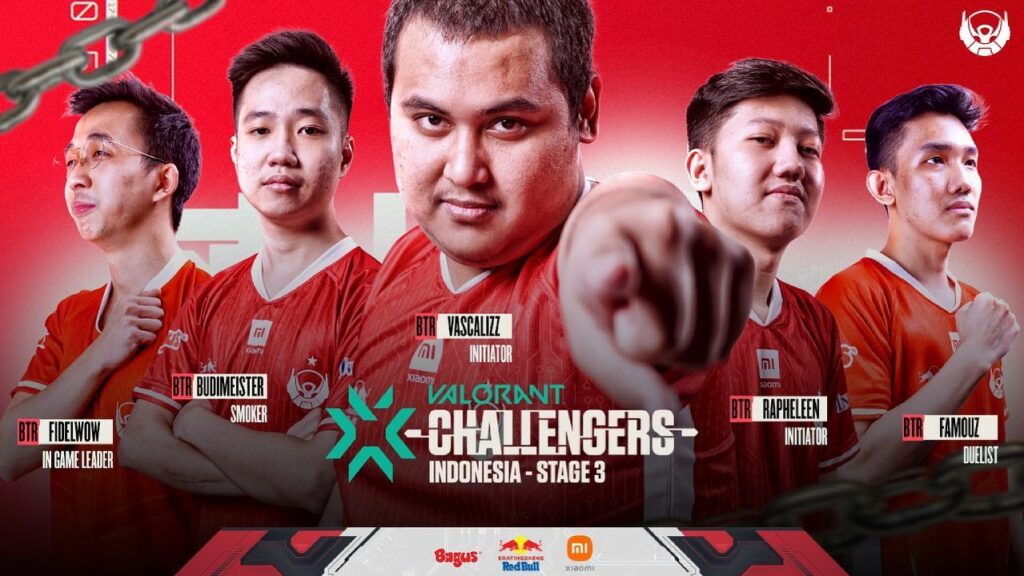 "Despite the fact that we are not in the same banner anymore, we will always support you and wish you all the best, Rapheleen & Fidelwow! We would like to express our gratitude for your efforts with Bigetron in the VALORANT tournaments that you have been through with us.
Bigetron Astro will now have a new member; please welcome Sergio 'no1syboy' Rahardja. The Support/Sentinel role is now ready to strengthen our VALORANT squad." the announcement reads.
After Bigetron Esports brought in significant changes with three new players in July, the team was able to show promising results in the first week of the VCT Indonesia Stage 3 Challengers, only finishing second behind ONIC G. Following that, Bigetron Astro failed to make deeper runs – or even return to the grand final. Alter Ego took up the title in the second week, followed by BOOM Esports in the third week.
ALSO READ: BerserX steps down from Alter Ego
Their VCT campaign this year was ended with a defeat to 'BEAST' in the Week 3 playoffs' first round, blasting them out early in what was anticipated to be an auspicious week for the squad. However, domestically, Bigetron Astro have shown promising results by winning the NimoTV VALORANT Invitational, beating XcN Gaming in the grand final, despite using their manager as a stand-in.
The adjustments will also allow the squad to reinstate a five-man roster configuration, since Thomas "Cud" Alfinantino will be able to compete in tournaments that need or adhere to Riot's age restriction policy beginning October 10, when he will turn sixteen.
no1syboy's presence will significantly influence Bigetron Astro's chemistry, as he will reunite with former NXL Ligagame teammates budimeisteR and Vascalizz after a three-month absence from the upper-echelon of Indonesian VALORANT. Prior to joining Bigetron, the 20-year-old only spent two months with Dewa United Esports and attended several domestic competitions.
Bigetron Astro now have the following squad:
🇮🇩 Sergio "no1syboy" Rahardja
🇮🇩 Fikri "famouz" Zaki
🇮🇩 Rey "Vasvalizz" Pardede
🇮🇩 Oliver "budimeisteR" Wangge
🇮🇩 Thomas "Cud" Alfinantino
---
For more insights on the Asian VALORANT scene and upcoming content like this, be sure to like and follow VALO2ASIA on Facebook, Twitter & Instagram.
---
Cover photo courtesy of Bigetron Esports