In an exclusive interview with VALO2ASIA, we spoke with Gary "blaZek1ng" Dastin to talk about his Champions walkout with Michael "SEVERiNE" Winata's jersey as a headband and BOOM's performance at Champions.
TURKEY – BOOM Esports became the first team to pack their bags from Istanbul following their losses to ZETA DIVISION and OpTic Gaming in the group stage of VALORANT Champions 2022. Nevertheless, the debut of the Indonesian representatives had a glimpse of what we can call future international contenders, as they snatched a map from both the more established Japanese and American teams.
It's a long way for Gary "blaZek1ng" Dastin looking back how far he has gotten, having played under the Hungry Beast banner since its entry into VALORANT in July 2020. Now, he is the sole remaining player from BOOM's first roster iteration. You can read more on the story behind blaZek1ng's journey in the professional esports scene here. 
In an interview with VALO2ASIA after the ZETA DIVISION match, blaZek1ng spoke about his first on-stage experience in the Riot-developed FPS, as well as key takeaways after playing against some of the world's finest, among others. 
VALO2ASIA: It has been awhile since you competed internationally; how does it feel and how is Turkey so far?
blaZek1ng: It has been wonderful to have a chance to compete outside of Indonesia and meet more new people. The last time I competed abroad was in 2018 back in Shanghai, China, for the yearly-held eXTREMESLAND tournament. 
The target here was completely different than in the past. When I played the tournament abroad in the past, I still had a chance to go somewhere and have fun, but this time, right after we landed in Turkey, we did a lot of scrim matches and media things, so I did not have time to see around Istanbul during the group stage. 
VALO2ASIA: Champions was the first LAN you attended after two years of playing professional VALORANT, although this was not your first experience playing on LAN. For you, what was the difference between playing on stage and online?
blaZek1ng: It was not a big difference for me, as I have had experience playing on LAN. It was a first-time experience one, however, for some of my teammates, such as Rizkie "BerserX" Adla Kusuma, to play in this LAN environment. Rather than playing online, I really like playing on LAN.
ALSO READ : Riot Games release "Road to Champions – Jinggg" mini-documentary
VALO2ASIA: Could you elaborate on what the difference was between scrimming teams in APAC and those in Europe?
blaZek1ng : We mostly scrim against teams from outside our groups, such as FURIA Esports and KRU Esports. Not every team in Champions wants to scrim us. Nonetheless, we had scrims against several European teams that did not make Champions.
Their approach to the game, as well as their individual decision-making, set them apart from teams in Asia. North American teams have chaotic playstyles, while South American teams prefer a medium pace. European teams play at a more leisurely tempo.
VALO2ASIA: You wore Michael "SEVERiNE" Winata's jersey as a headband during the first team walkout. Could you tell us more about that?
blaZek1ng: SEVERiNE and I are best friends. So, I asked him, "Do you want to be in Champions?" and he said yes, so I brought his jersey with me to Istanbul and wore it for my first walkout. There is no special story behind that actually [laughs].
VALO2ASIA: Despite getting a map over OpTic Gaming, which is the better team on paper, many people will also remember the zipline incident in Fracture. What do you think about that moment?
blaZek1ng: It was simply a call from Saibani "fl1pzjder" Rahmad to just go through zipline, but Austin "crashies" Roberts was already there waiting for us. [After we entered the zipline], it happened, and we just laughed at the time; we could not do anything about it.
VALO2ASIA : It seemed that you guys played more confidently against ZETA DIVISION rather than with OpTic. BOOM almost secured the series, but in the end, it was ZETA who took it all with convincing victory on the third map. Could you elaborate more on what went wrong?
blaZek1ng: I feel that having a winning mindset was important coming into the game versus ZETA DIVISION, but going into the third map, we had some miscommunications. Perhaps it was us who hand not moved on from the setback on the second map.
VALO2ASIA: What are the biggest takeaways from your time in Istanbul?
blaZek1ng: There is nothing different about each team we were playing, as they are also humans who can make mistakes and errors. We should have played more confidently and not be afraid of making risky plays.
ALSO READ : VALORANT Champions hits playoffs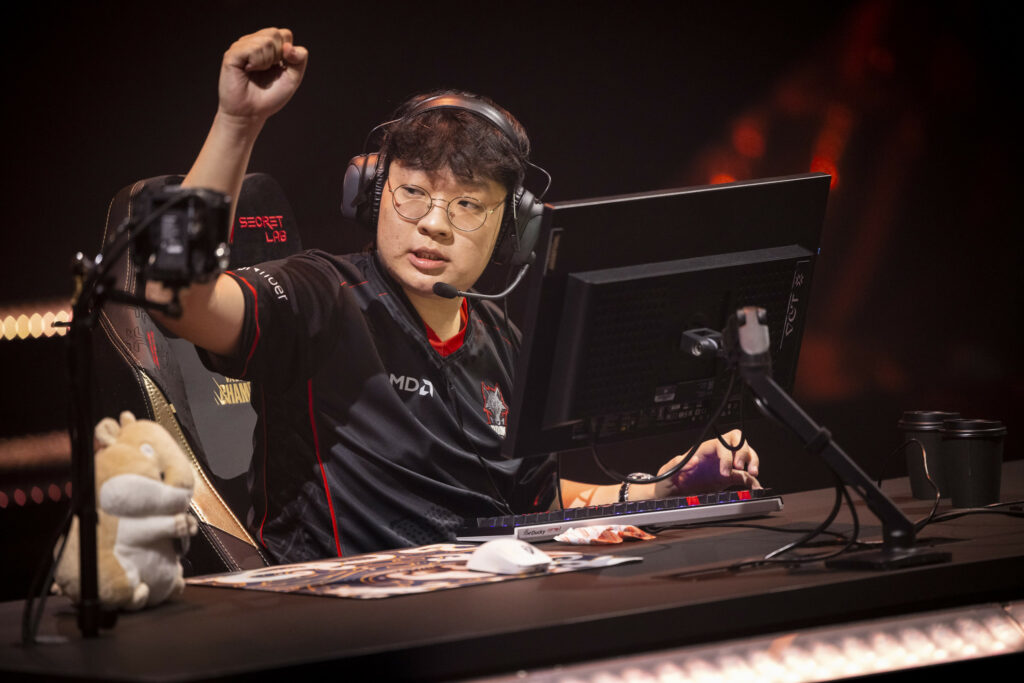 VALO2ASIA: We are now in the playoff stage of Champions 2022. Which team do you think will take the trophy?
blaZek1ng: I think based on performance, Leviatan will take the Champions trophy. They can play both slow and fast gameplay, and their firepower is impressive; they have a good chance of becoming the world champions this year. 
VALO2ASIA: What are you guys doing after Champions 2022?
blaZek1ng: We will just focus on improving our roster internally and preparing for upcoming tournaments that come in our way, regardless of whether we secure a franchise slot.
VALO2ASIA: Any message to the fans that have supported you since the beginning of BOOM Esports VALORANT roster until today?
blaZek1ng: Thank you very much to everyone who has supported me, especially since the beginning of BOOM Esports VALORANT; I really appreciate it and am sorry that I cannot respond to everyone one by one. Thank you for believing in our current roster until today. I apologize if we cannot deliver a good performance that you guys expect yet, but it is what it is.
---
For more insights on the Asian VALORANT scene and upcoming content like this, be sure to like and follow VALO2ASIA on Facebook, Twitter & Instagram.
---
Cover Photo courtesy by Colin Young-Wolff/Riot Games
This interview has been edited for length and clarity.