The Middle East and North Africa (MENA) will now have a clearer route on the VALORANT Champions Tour roadmap next year.
Calyx has announced that they have partnered with Riot Games to host VRL MENA Resilience 2022, a VALORANT region-specific league that will run through next year and attaches itself to the VCT EMEA League.
Each league will run for two stages across the year, with a regular season and playoffs crowning a champion in each league. A certain number of the participating teams will be decided through VRL open qualifiers, at least once per season. At the end of stage one, the winner of each VRL event will qualify for the VCT Promotion Tournament. In stage 2, each VRL winner will then qualify for the VRL EMEA finals, which will offer a prize pool of EUR. 150,000 (US$196,770).
[Note: The number of VRL qualifiers and available spots may vary based on the results of the aforementioned VCT promotion tournament]
The new VRL events will provide highly-skilled players with deeply satisfying competitive experiences, as well as give them a rare opportunity to improve their skills in a structured ecosystem that fosters healthy, top-level competition. On top of this, VRLs offer keen VALORANT fans the chance to celebrate and cheer on their national teams as they go head-to-head with the rest of EMEA. 
ALSO READ: Bleed eSports complete roster with maxie
Ishaan Saksena, CEO of Hockwood Games said, "The esports industry in the Middle East has seen unprecedented growth, and it has been nothing but evident over the past decade. The field has reached astronomical growth on a global stage and raised itself as one of the core pillars of entertainment. The MENA region has seen a cultural shift, creating gaming enthusiasts to whom we bring our drive to stay at the forefront of developing the esports ecosystem and creating that much sought-after platform leading to an international stage."
Aravind Swaminathan, Co-founder and Business Development Director of Calyx, spoke on the new partnership: "We are very proud to collaborate with Riot Games on a venture of this scale. The Middle East region is packed with talent and untapped potential when it comes to esports. Publishers like Riot Games have given them an opportunity to show the region their mettle and test their standing against world-renowned teams and play on equal footing as them, which is something the players and viewers have been waiting for. 
These competitions will also give viewers a chance to support their favorite teams as they watch new stories and rivalries unfold. This year-long competition is sure to harden the teams of the region and allow them to make a mark for themselves on the map of professional competitive Valorant."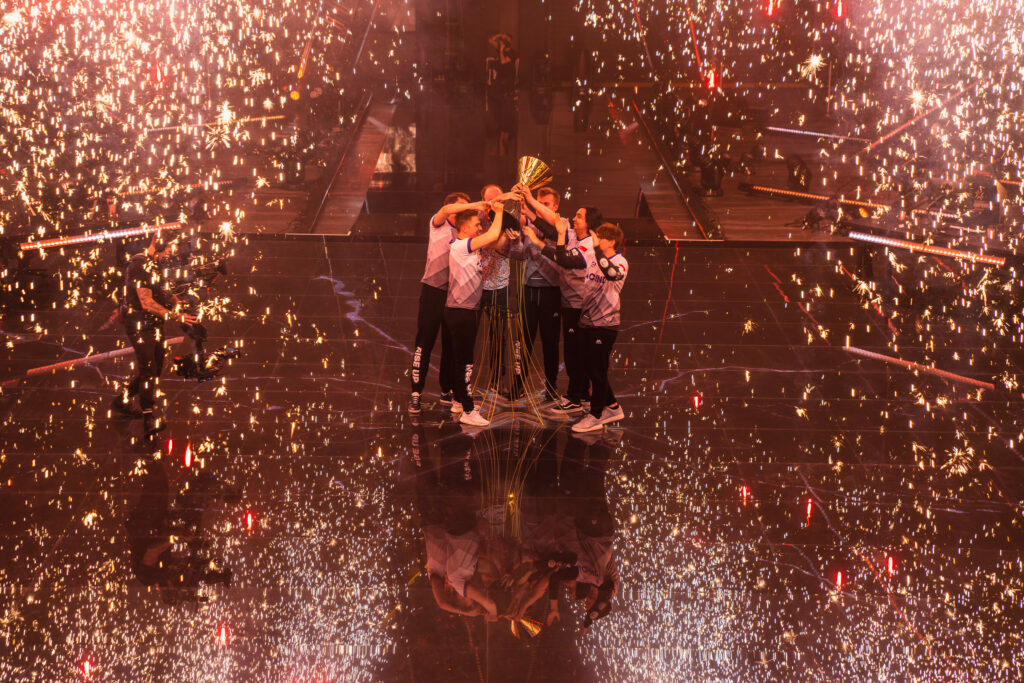 Tariq Kfaery of Riot Games MENA has also praised the new collaboration, saying: "We are very happy to have partnered with Calyx Gaming for the first season of the VALORANT Regional League. This is a huge step in the right direction for the region. As Riot games, we will be focusing on leveling up all the pillars of the ecosystem from 2022 onwards. 
We believe that MENA has a huge potential and we will be focusing on its growth and the VRL is just the beginning. Our players now have the limelight and it is their time to shine and push forward the best team in the region to battle against teams from EMEA and potentially from around the world. Calyx Gaming has struck the right chord with the community and is well-favored to be our partner for the 2022 VRL. This season will be a treat for the supporters and has a lot in store for them. We are very excited to see and show to the world what this region has to offer for the competitive scene of VALORANT."
The 2022 VRL season will kick off with qualifiers on January 24, with the first split beginning the week of February 14.
More details about VRL MENA 2022 can be found below:
Instagram – instagram.com/vrlmena/
Facebook – facebook.com/vrlmena
Twitter – twitter.com/vrl_mena
---
For more insights on the Asian VALORANT scene and upcoming content like this, be sure to like and follow VALO2ASIA on Facebook, Twitter & Instagram.
---
Cover photo courtesy of Calyx GG